Strength and Conditioning coach Jamie Greaves takes Editor Emma Ballard through the most important fitness exercises for golf.
Training specifically for golf doesn't need to be a daunting prospect as you can start your golf fitness journey at any age. Strength and Conditioning coach Jamie Greaves has helped us to bust common myths and helped us to rethink whether we need to be training for golf and whether we're training in the right way.
You see you can train for golf whether your eight or eighty because training programmes can be adapted for any age and ability.
Golf specific fitness exercises
In the video series below, Editor Emma Ballard will be taken through Jamie's top golf specific fitness exercises. She will learn the technique and Jamie will explain why the particular exercise is so important. All bar one of the exercises, with the trap bar, can be adapted to be done at home.
Squats
Press ups
Deadlift
Trap bar deadlift
A progression from the banded deadlift. It's worth noting that this is an exercise that nearly every golfer Jamie trains uses. This is because it enables you to lift a lot of weight in a very safe and efficient way.
Trap bar deadlift technique
If you're struggling with the technique for a trap bar deadlift then this video explains in more detail how you can make sure you maximise the effects of the exercise.
Jump
Slam Ball
So there you have it, five (squats, press ups, deadlifts, jumps and slam ball) golf specific exercises that you can do to improve your golf performance.
If you are unsure of what to do or have never tried these exercises before, please speak to a health or fitness professional before attempting any of these exercises.
About Jamie Greaves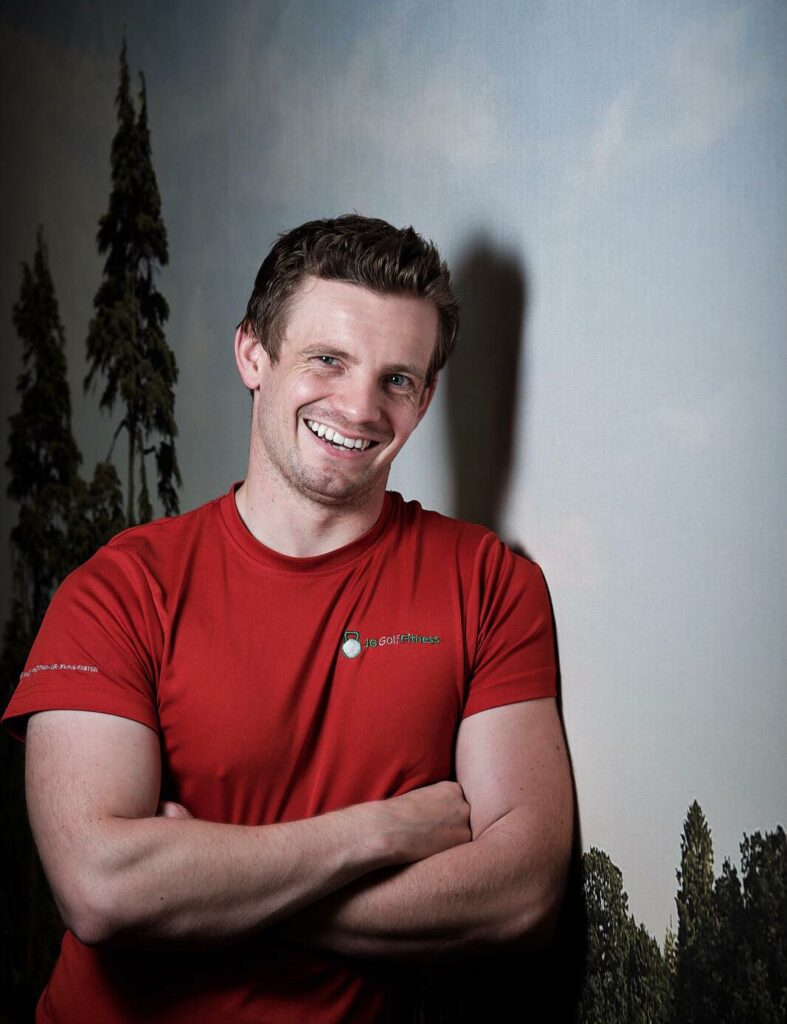 Jamie Greaves is a strength and conditioning coach and an avid golfer. He started playing golf at the age of 10 and played college golf in the USA, where he reached a +2 handicap. It was during his time in the USA that he discovered his love for fitness and how proper training can positively influence your golf game. He currently works with a wide range of clients from players on the main professional golf tours such as Charley Hull and Meg Maclaren, England representatives and county squads, going right through to regular club golfers and beginners. Jamie believes that the great thing about golf fitness is that everyone, no matter age or ability, can benefit!
Find out more about how Jamie can help you and your golf here or drop him an email here