Strength and conditioning coach Jamie Greaves is back to bust a few more golf fitness myths
We have already looked at the common myths around golf fitness and strength and conditioning training, but with the help of Strength and Conditioning coach Jamie Greaves, we're going to delve a little deeper. We're hoping to bust a few more myths about golf fitness which may make you rethink whether you need to train specifically for golf and if you already do, whether you are training in the right way.
What would you say to a golfer who claims to be happy with the length of their drives, why is strength and conditioning still important?
Although everyone talks about length, the number one benefit that strength conditioning provides is injury reduction. We know that 80% of golfing injuries are overuse related. This isn't surprising as we do the same movement over and over again.
We become more vulnerable to injuries in what's called spike workload. There was quite a big increase in golfing injuries at the back end of March/April this year. This was when none of us had been able to play golf for a few months and when the golf courses opened the weather was really good. Everyone went out onto the golf course and went from making maybe no swings per week for 12 weeks, and suddenly they're making hundreds if not 1000s, of swings almost straightaway. That's a big spike in workload. For a lot of golfers, the body couldn't quite cope with that. You get that niggle here, that niggle there and for some golfers, slightly more serious injuries where they might've pulled something.
When we're training in the gym, and we're getting stronger, we're moving better then we're basically increasing the robustness of the body, we're creating a body that is able to cope with more, it has a higher capacity to cope. When you're playing golf, your risk of injury is lower.
It's particularly important for a tour player who are playing golf all the time, travelling, lots of stress, all those kind of things if they're very strong and powerful, then their body has a high level to cope. We can't prevent injuries, but you can certainly reduce injury risk.
Benefits not just seen on the golf course
Other kind of benefits that you would get would be to feel fitter and stronger in everyday life. Even if you're happy with the distance that you already had set, if you did do strength and power work in the gym, the chances are, you would hit it further, or you'd be able to achieve the same distance that you currently achieve with less effort.
We know most golfers obviously get tense and try and work it a bit too hard at times. If you were very happy with the distance you hit it, but could achieve it by being a bit more relaxed and not feeling like you have to hit it, it would probably benefit your scores from a dispersion point of view that you'd be able to hit the ball a little bit straighter at the same distance as well.
You would also feel better and stronger on the golf course. We know most golfers kind of throw the most shots away on the last six holes. If you looked at the stats, that's when people tend to lose shots and there are a multitude of reasons for that, but certainly one of them would be starting to get a bit fatigued.
If you're fitter and stronger, the chances are, your muscular endurance is going to be a bit better, you're going to be able to repeat the same swing on the 18th tee that you had on the front nine.
Does strength and conditioning training improve your cardiovascular fitness?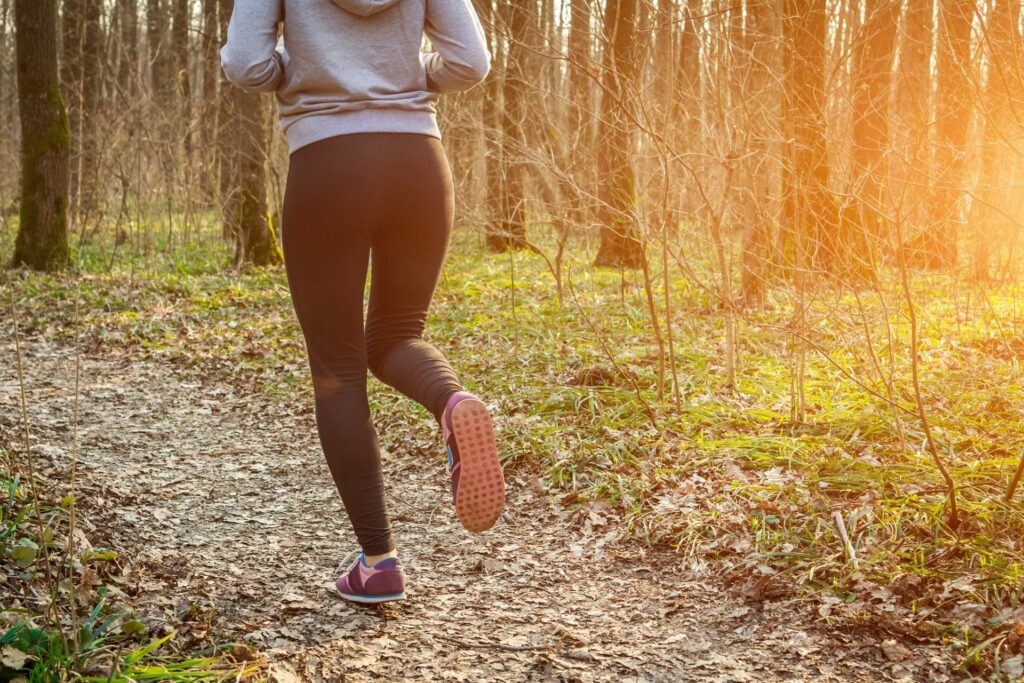 In short, not a huge amount. A lot of the strength and training work I do with people is generally quite low rep. When I talk about strength training, for most people I'm talking eight repetitions and under. When I'm working with a golfer, we're generally working in the three to eight rep range. It's very unusual that I go much above that. During the golf season we'd be doing three or four sets of two to three reps, with potentially three minutes break in between. It's going to be enabling you to maintain strength without inducing super amounts of fatigue.
You will get a little CV fitness from doing weight training, but probably not huge amounts.
With that in mind, is there any cardiovascular specific training golfers should be doing?
Walking the golf course is the most golf-specific cardio training you can do. If you want to get used to playing 18 holes and not being tired on the 18th hole, get good at walking 18 holes and then get good at walking 27 holes.
If you're walking the golf course a lot, then you might not need to add a huge amount extra in. But there's certainly nothing wrong with doing extra conditioning, if you wanted to. I always leave that option open to my golfers. Some pros will use it as a bit of a mental break as well, just time away from golf, running a couple of miles. As long as it doesn't impact their strength and power work. I would have cardiovascular training on a priority list below that.
Generally, for my golfers, I would say 20 to 30 minutes of low-intensity work. I'm quite a big fan of nasal breathing, breathing through your nose, and has quite a lot of benefits but also regulates that they can't go too hard because if they want to breathe out through their mouth that is not low-intensity work.
Next time we'll be finding out what exercises Jamie likes to do with his clients, how that varies depending on their age and the go-to strength and conditioning exercise for golfers.
Read about how you can start your golf fitness journey here.
About Jamie Greaves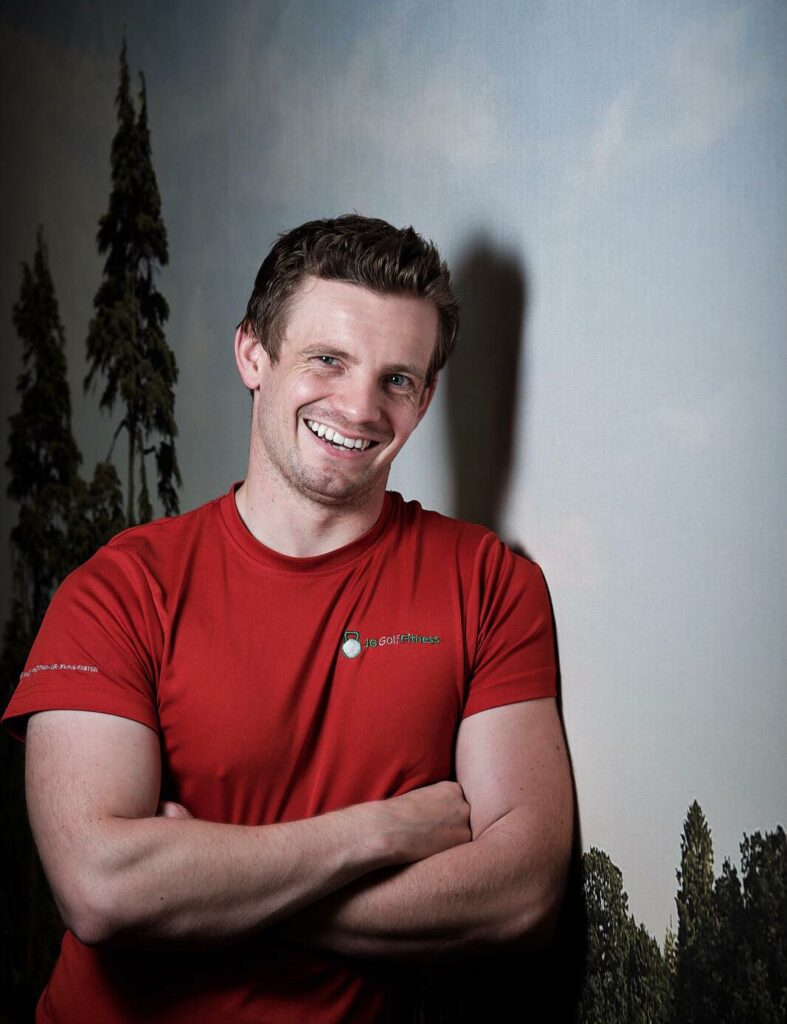 Jamie Greaves is a strength and conditioning coach and an avid golfer. He started playing golf at the age of 10 and played college golf in the USA, where he reached a +2 handicap. It was during his time in the USA that he discovered his love for fitness and how proper training can positively influence your golf game. He currently works with a wide range of clients from players on the main professional golf tours such as Meg Maclaren, England representatives and county squads, going right through to regular club golfers and beginners. Jamie believes that the great thing about golf fitness is that everyone, no matter age or ability, can benefit!
Find out more about how Jamie can help you and your golf here or drop him an email here