Fairway 'fits to see you through this heatwave and beyond. Plus some unexpected places to buy them from.
A well-fitted skirt or trousers and a sleeveless polo (without the uncomfortable gape at the armpits, please), a wear-with-everything cap and a lightweight jacket for when the weather turns against you; No golfing wardrobe is complete without these summer staples.
But you don't have to splash out to look and stay cool on the course – even as the temperatures soar.
Get savvy with versatile colours and prints, opt for performance fabrics, and voila! You'll be able to mix and match a few items in your wardrobe to create multiple outfits that'll last beyond just this season.
Here are some of my top picks.
Skirts, skorts and trousers for golf
I used to really struggle to find the perfect skirt or skort for golf; too long, too short, too big, no pockets – I could go on. But this year, it's a different story.
My go-to at the moment at this orange skort from Forelson, particularly for the fit.
But there are plenty of great options from the high street too. I found these great-value options at H&M, Lululemon, and Castore (and all of them have pockets – win!).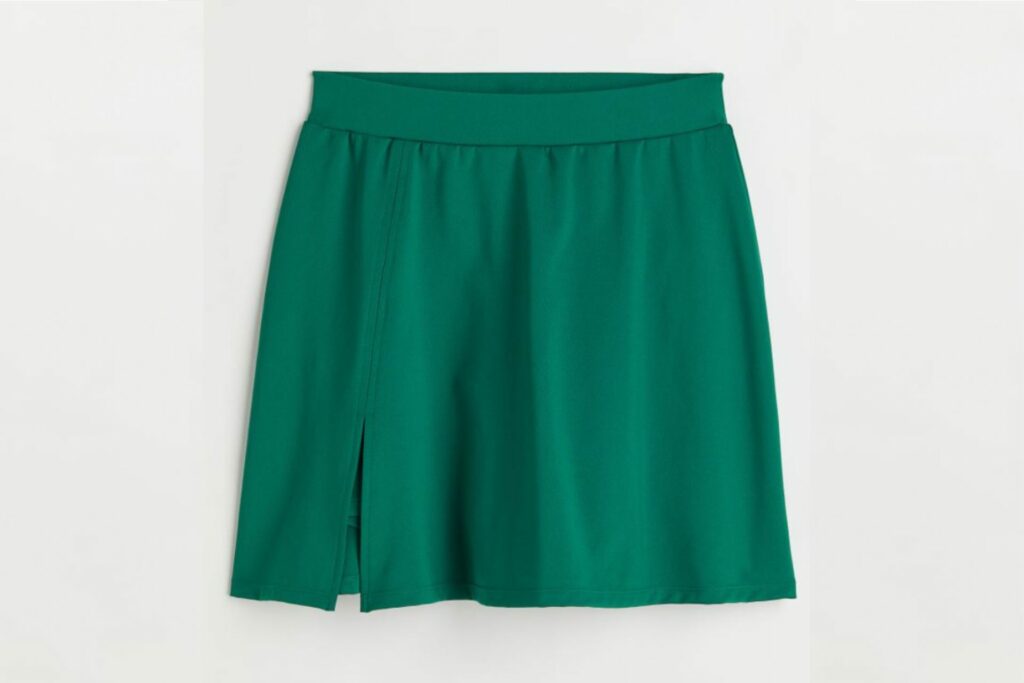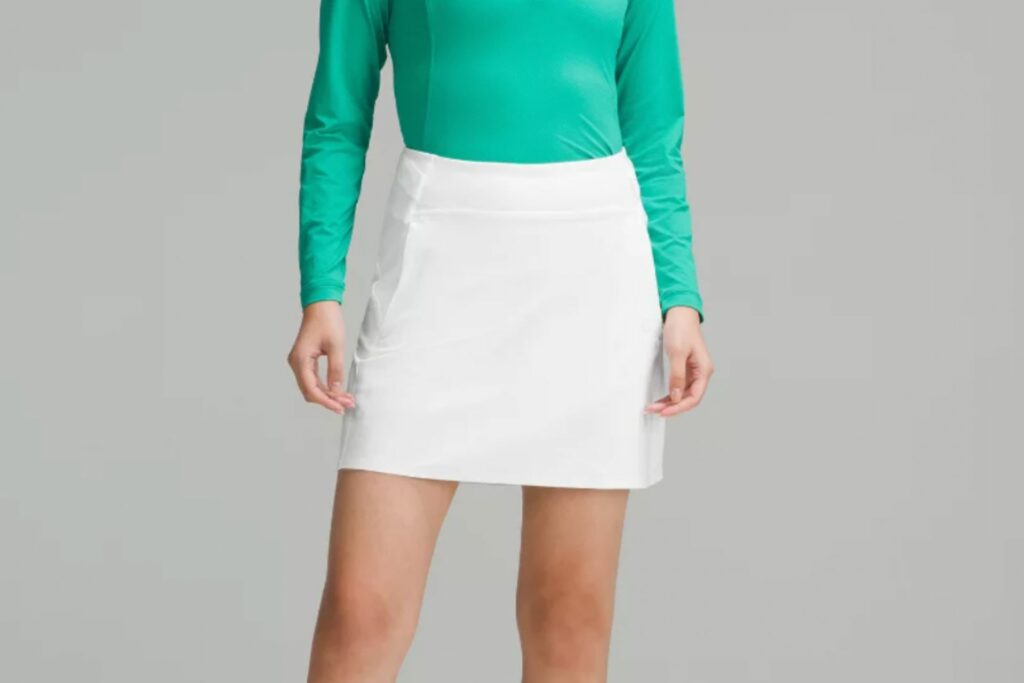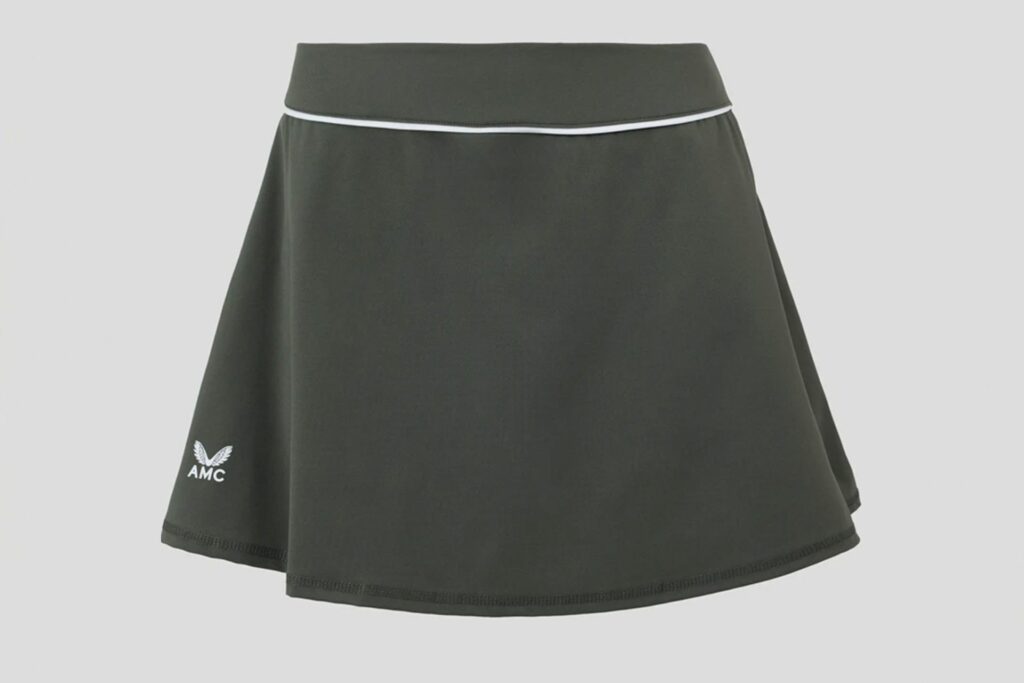 Abacus' new range of women's golf trousers are breathable and soft, and the fabric is super stretchy to give you plenty of freedom to move.
Sleeveless polo shirts
Call me vain, but I can't stand having t-shirt tan lines. So as soon as there's even a hint of sunshine, I can't reach for my sleeveless polos (and factor 50) quickly enough.
But perhaps even worse than bad tan lines is the uncomfortable and unflattering underarm gape you so often find with sleeveless polo shirts.
So for me, it's all about fit.
For a pop of colour, the Chloe polo from Pure Golf is a great choice. Or for a high street steal, look no further than this striped polo vest from Hollister, available at ASOS.com. I also love the neckline of this dusty blue sleeveless polo from Castore.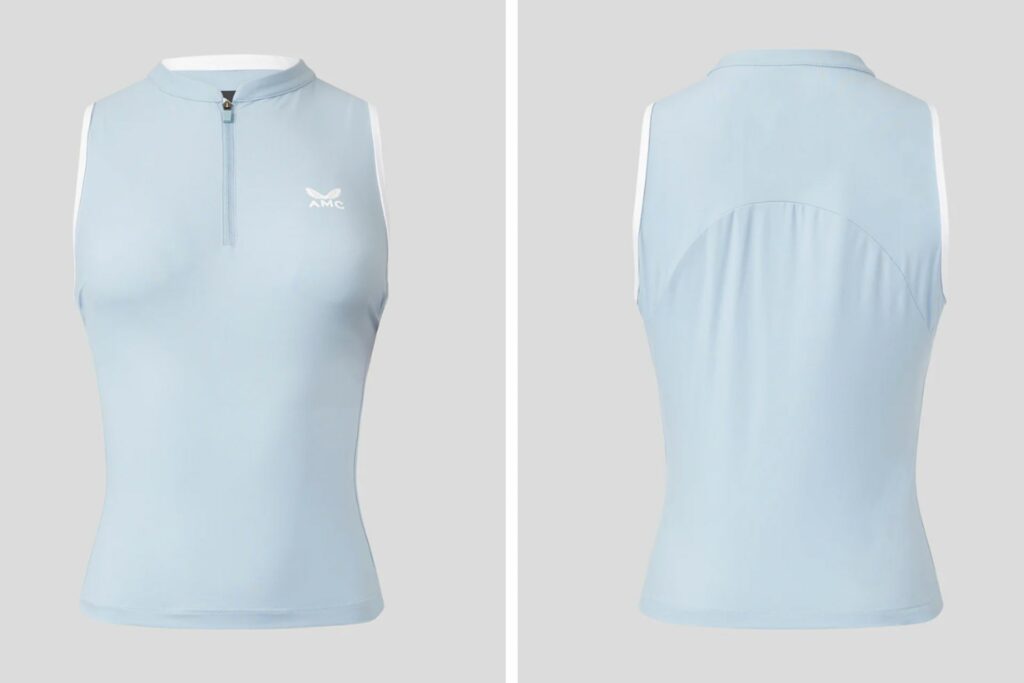 Hats and jackets
Let's face it, you can never really be sure what weather you're going to get when you head out for a round of golf. Which is where hats and jackets really come into their own.
But you don't have to sacrifice style for practicality.
You can't go wrong with a white cap – like this adidas one from GolfGarb. Keep the sun off your head and face, or the rain if the weather changes. And it will go with everything in your wardrobe.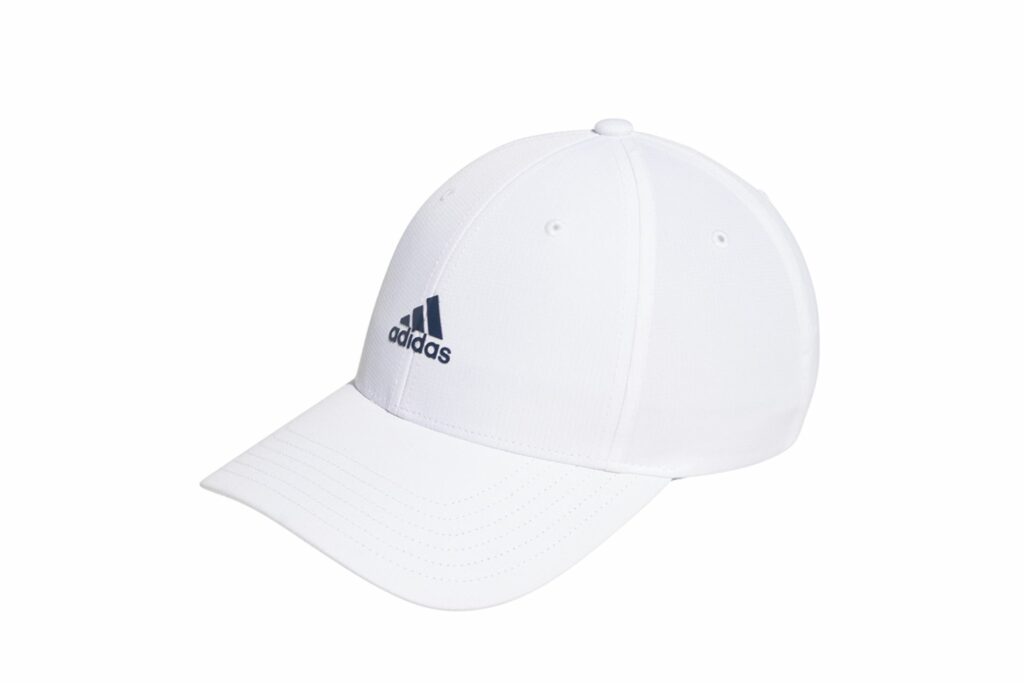 And a lightweight jacket that packs away easily in your golf bag is always a winner. I really like this packable StormMove jacket from H&M.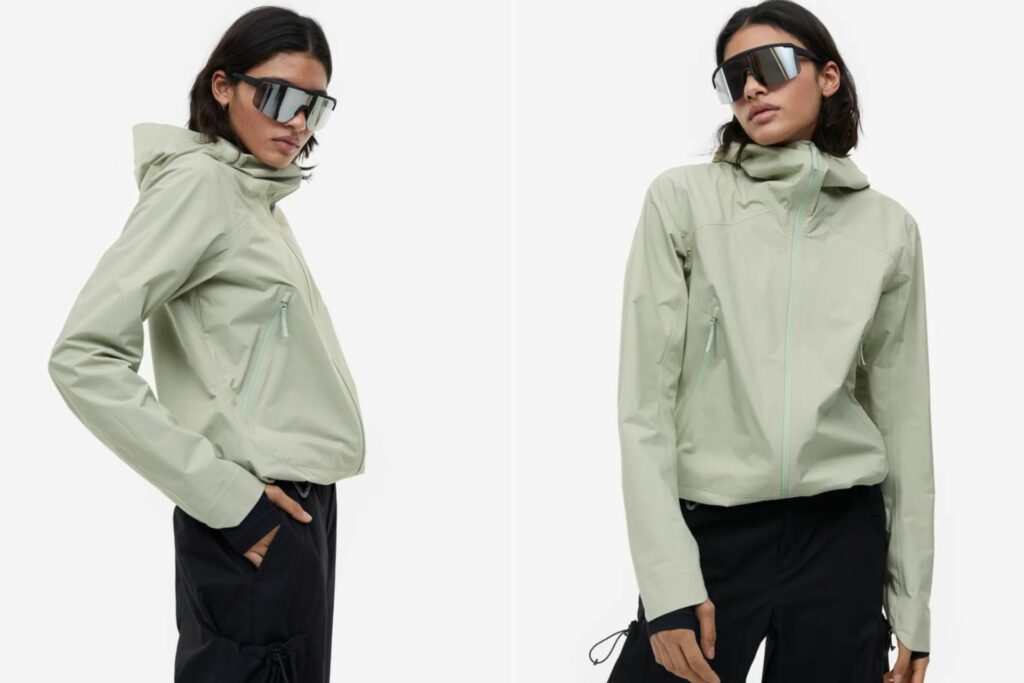 It's definitely an investment piece, but the clever fabric – it's waterproof, windproof and breathable – zipped pockets and drawstring waist make this a high-performing jacket that you'll wear on and off the course.
Find more fashion steals for the fairway with these high-street picks.