Women & Golf Members put three Forelson garments to the test - read their reviews below
Forelson is one of the newest women's golf clothing brands on the market. Earlier this year, we spoke to Founder and Managing Director Danielle Elson to find out more about the brand and her passion for making high quality women's golf clothing.
"I always had a passion to start my own business. During the pandemic, I got back into golf and played at a lot of different clubs.
"I got so frustrated about the lack of choice of women's golf clothes in pro shops. Everything looked like a menswear range made smaller and pink. And it was difficult to find good quality clothes at a reasonable price."
Forelson was founded in 2021:
"I wanted to create something that was thoughtful and focused. Something created by women, exclusively for women.
"The men's market is saturated, but there's still very little for women golfers. Forelson is a high-quality brand, offering stylish golf clothes you can wear time again."
"I wear them to play golf, I play tennis in them, I run in them, I wash them ... if I'm not happy with it, we won't stock it."
Forelson product reviews
With this in mind, we asked whether we could put three of Forelson's garments to the Women & Golf test and Danielle kindly obliged.
We sourced three willing Women & Golf Members to test the following items:
Blockley Zip Polo
Stow Sleeveless Polo
Southrop Shorts
Diane, Jayne and Alison were all sent one item each to test. Below are details on each of the garments with links to the reviews.
It's safe to say that overall our testers were seriously impressed with what Forelson has to offer.
Forelson Blockley Zip Polo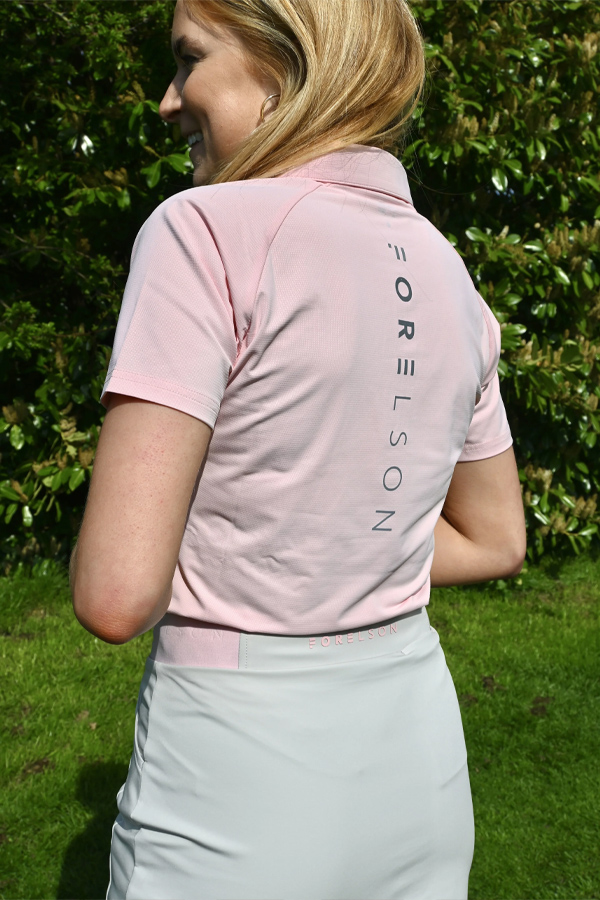 The Forelson Blockley Zip polo's ultra lightweight fabric features an elastane blend which ensures movement isn't restricted. This versatile piece allows options to wear on it's own, over a base layer, or under a jumper, and the zip provides a practical alternative to the button option. Available in white and pink which are easily matched with the entire Forelson range.
Find out what Women & Golf Member Diane Lane thought of the Forelson Blockley Zip Polo - Read her review here.
Forelson Stow Sleeveless Polo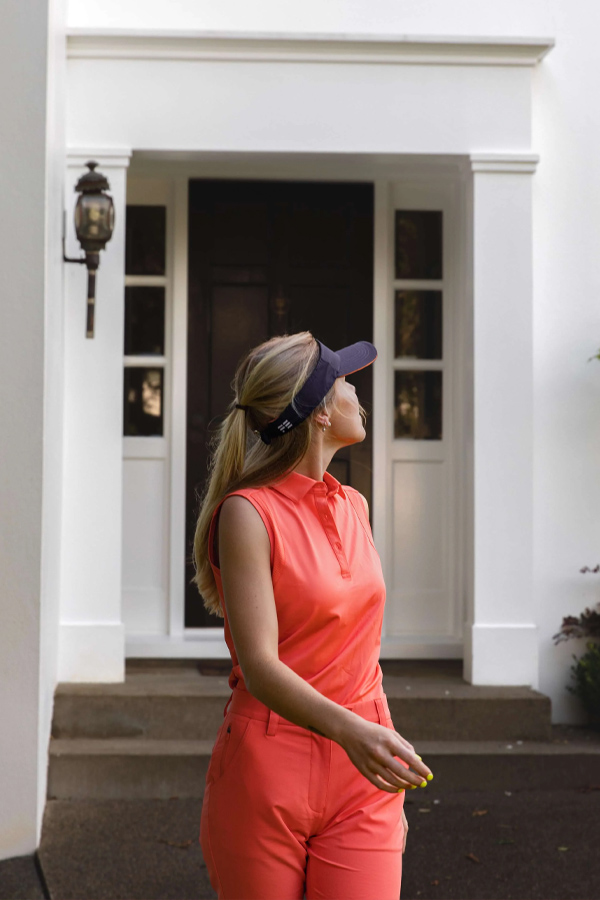 The plain Forelson Stow sleeveless polo uses the same wicking fabric and UPF50 sun protection as the other Forelson polos, ensuring a consistent, lightweight feel throughout the range, so you can be sure your swing won't be restricted. The mesh detail down the spine adds to the breathability of the fabric whilst showcasing a subtle yet effective style feature.
Find out what Women & Golf Member Jayne Garfield-Field thought of the Forelson Stow Sleeveless Polo - Read her review here.
Forelson Southrop Shorts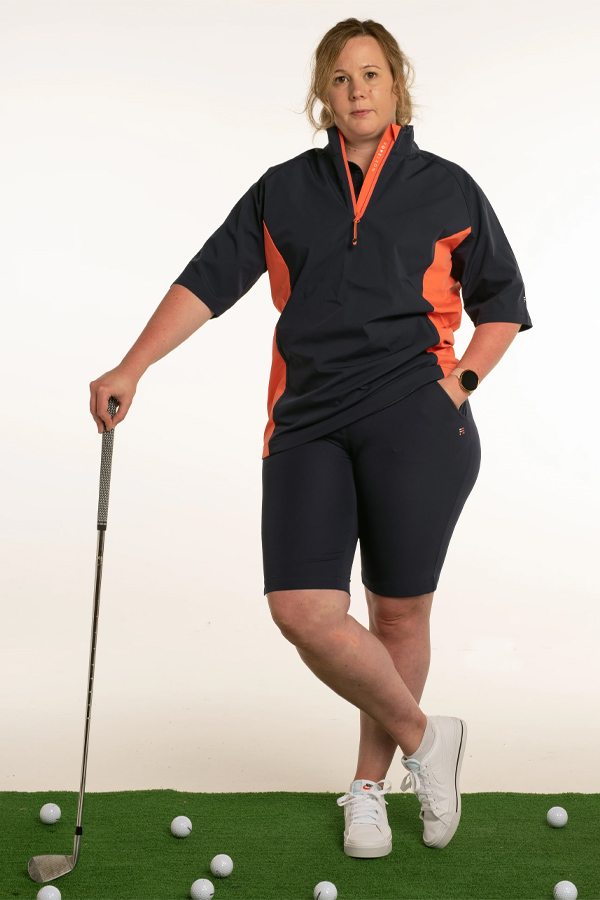 The Southrop shorts are made from a lightweight, technical fabric, which moves with your swing. The length of the shorts finish around 2 inches above the knee, and the silicone Forelson branding inside the waistband act as extra grip to keep these shorts in place when you swing, walking along or collecting your ball from the hole.
Find out what Women & Golf Member Alison Stacey thought of the Forelson Southrop Shorts - Read her review here.
View the full Forelson range via the website here.