Five golf brands offering Christmas golf gifts that are sustainably sourced and good for our planet.
The number of sustainable golf brands has increased rapidly in recent years. Even bigger brands such as Galvin Green and adidas are now offering their own sustainable options. For this feature, we wanted to focus on brands which offer a full range of sustainable products.
Here are five sustainable golf brands that you can support this Christmas.
OCEANTEE
The golf course has inspired many world-changing ideas. OCEANTEE is no different. Ed Sandison, the former marine biologist, golf-obsessed founder came up with the idea of the bamboo tee whilst out on the course, and the rest is history. Now they're trying their best to make the whole sport sustainable.
They work with sustainability experts to identify, pioneer and promote environmentally friendly fabrics, materials and processes that produce the highest performing golf gear. And on top of this, they work with clubs, tournaments and tours to create inspiring and educational events that bring sustainability to the forefront of the game.
Here are some Christmas gifts ideas from OCEANTEE: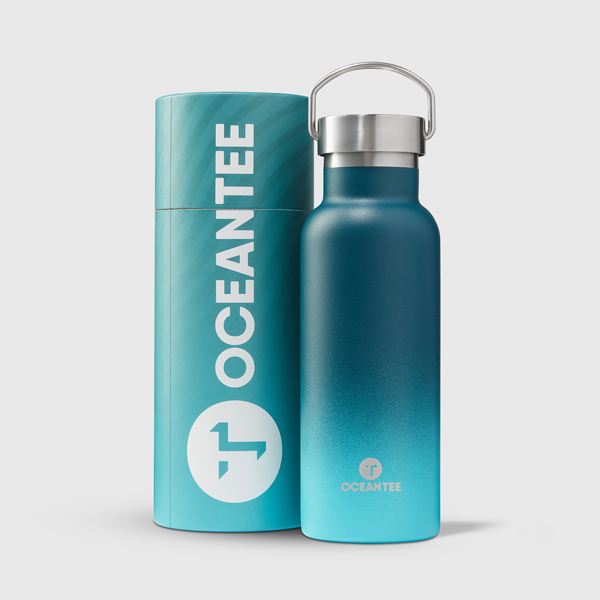 View the full OCEANTEE sustainable golf range here.
Reflo
Reflo, the British sportwear brand may only be a year old but they are on a mission to be the most sustainable apparel brand in the world and throughout its first year of trading has recycled the equivalent of over 140,000 plastic bottles, planted over 16,000 trees and offset 250 tonnes of carbon.
They have big plans for the future, with founder Rory MacFadyen looking to grow their team, launch new ranges, expand their womenswear, sign new partnerships, collaborations and push into retail.
Reflo goes beyond golf but here are some golf-specific Christmas gift ideas: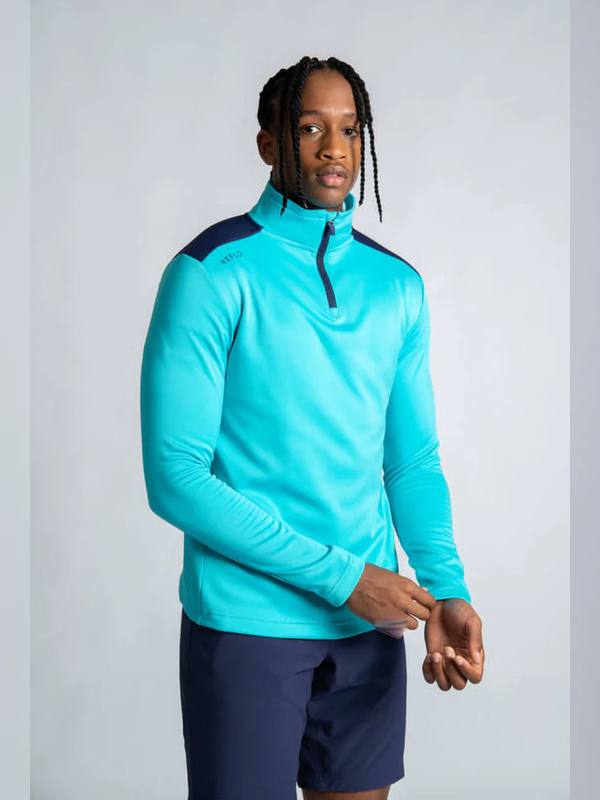 View the full Reflo sportswear range here.
Green Swing
At Green Swing, they have a genuine passion to make a change and manufacture good, fit for purpose, products that will positively impact sport. With their range of bamboo golf tees and accessories, they hope to offer a fantastic alternative and positively encourage golfers to make the switch from plastic.
Their goal is to eliminate the need for plastic tees and promote sustainability on the golf course. They have the largest selection of bamboo golf tees in classic and castle tees, which means that making the switch is easy.
Here are some gift suggestions, we particularly life the gift set: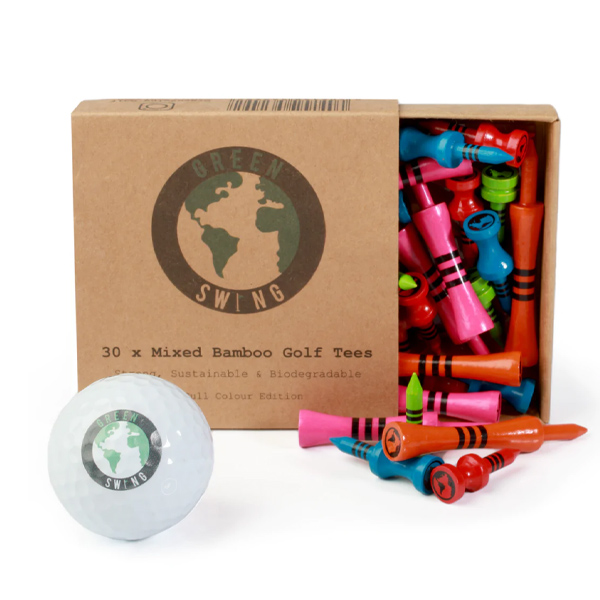 View the full range of Green Swing products on their website here.
Native Golf
Native Golf offer the most sustainable cap in golf. The Arbor Cap is made from 100% deadstock organic cotton, the peak from upcycled plastic buckets and button made from discarded aluminium cans. There are also Unstructured Caps, 5 panel caps and '2 Under Par' Ground Coffee.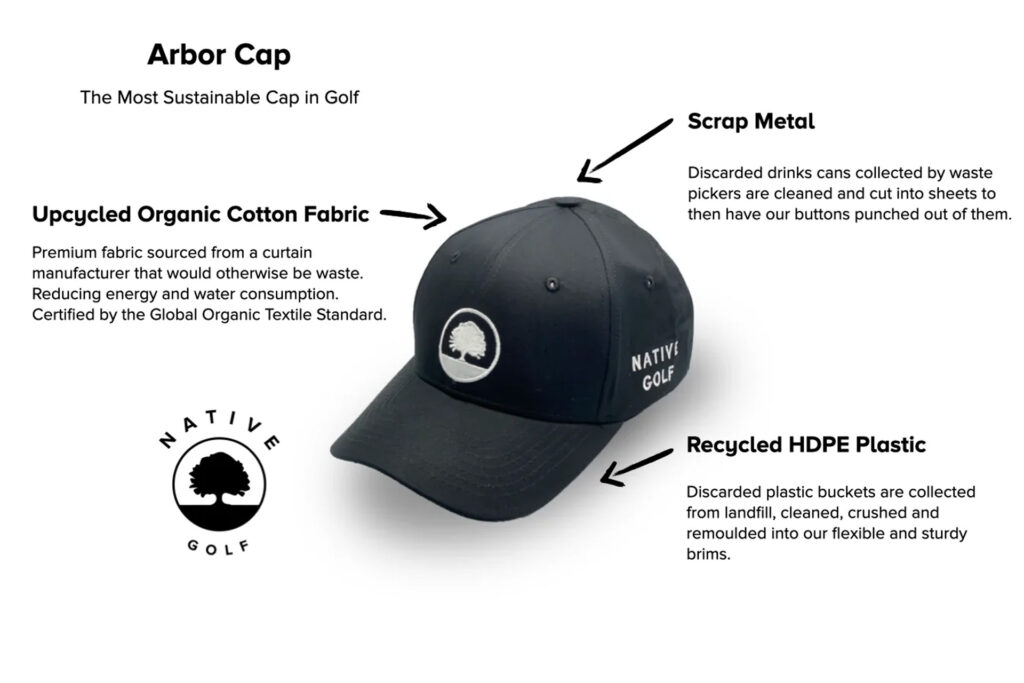 All caps are currently on sale at £20.
Native Golf also offer the opportunity to recycle your golf clothing. It's called 'The Mulligan Project'. Once you have bought a Native Golf product, you can return the box it arrives in with your unwanted golf clothes, you receive a 20% discount off your next order and the unused clothes will be reused via Native Golf's partnership with The Golf Trust.
Visit Native Golf's website to find out more.
tomorrow golf
At tomorrow golf, they believe it's time that golf adapted to the modern world.
"Let's face it. The golf industry is quite old-fashioned and hasn't changed much over the last few decades.
"Don't get us wrong…We dearly value and respect the unique traditions of our sport - we just think it's time that it caught up with the modern era.
"To do this our beloved sport needs fresh ideas and concepts. As well as people taking charge to make the game sustainable and successful in the long run."
At the heart of their range are sustainable golf balls which feature a 100% recycled core. Currently showing as out of stock... so maybe not something for Christmas but that's not all they sell.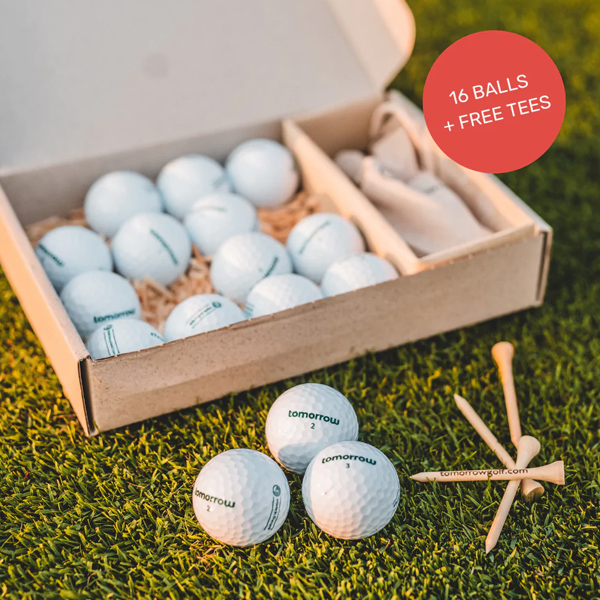 Find out more about tomorrow golf by visiting their website here.
Check out all our 2022 golf Christmas Gift Guides - For Her, For Him, Independent Golf Brands and here's a look at the Best Golf Christmas Jumpers.