Co-ords are the ultimate in versatility: Wearable as a set or as individual pieces combined with something else you love, you've got multiple outfit options in one hit.
Whether you love to combine colour block, hints of print, or go all-out with fabulous designs, you can create the look of a dress / one piece with the added benefit of being able to incorporate these wardrobe faves with other items in your golf wear repertoire!
The most common approach is to pop a sleeveless polo with a matching skort. Et voilà the sleeveless dress effect with the confidence and flexibility that comes with two pieces!
Check out the fab animal print combo with UPF 50 protection from Tail one of 3 great choices from the brand or four fun options from Puma Golf, including this classic navy print pairing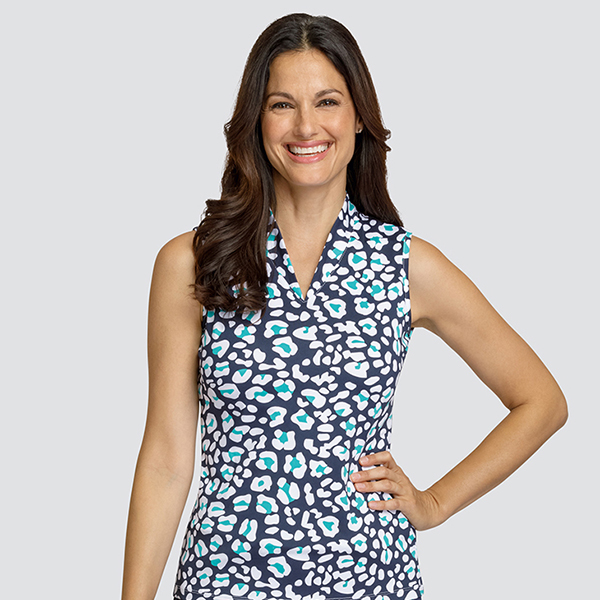 Golf wear brands tend to design collections with themed prints making the perfect match a breeze. At GolfGarb we do all we can to make creating co-ordinates and outfits as easy as 1-2-3 by collating designs into brand collections.
Why not try it for yourself? Two examples are Green Lamb and Swing Out Sister. On the left-hand menu of the brand pages (on a mobile device it is at the bottom of the page), simply click on the collection and you're away, with all the colour matching done for you.
Of course, it's nice to be able to co-ordinate for varying weather (boy have we had interesting weather so far this summer!), so it's great to be able to choose from short sleeve and long sleeve top options to combine with your skort. A long sleeve top is also great for your layering as well as wearing as a single layer.
Newly arrived at GolfGarb is Callaway's new Geo Print outfit (shop the Geo top and the Geo skort) or we offer a soft shade of blue in this lovely adidas top-skort combo (shop the floral top and the floral skort)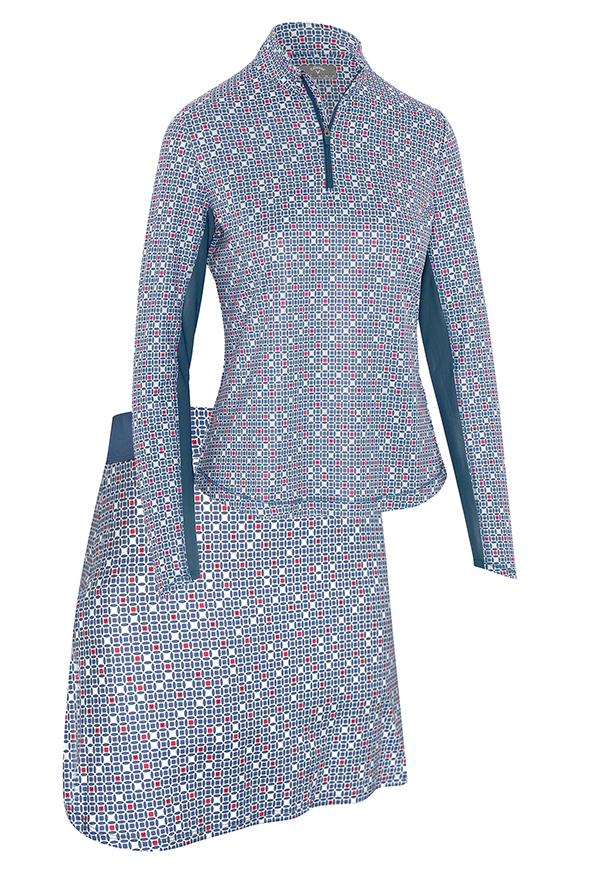 All over print a bit much for you? There are plenty of prints that appear as smart and feminine panels on a base colour which carry the look through both top and legwear. We love these looks from Callaway and Green Lamb.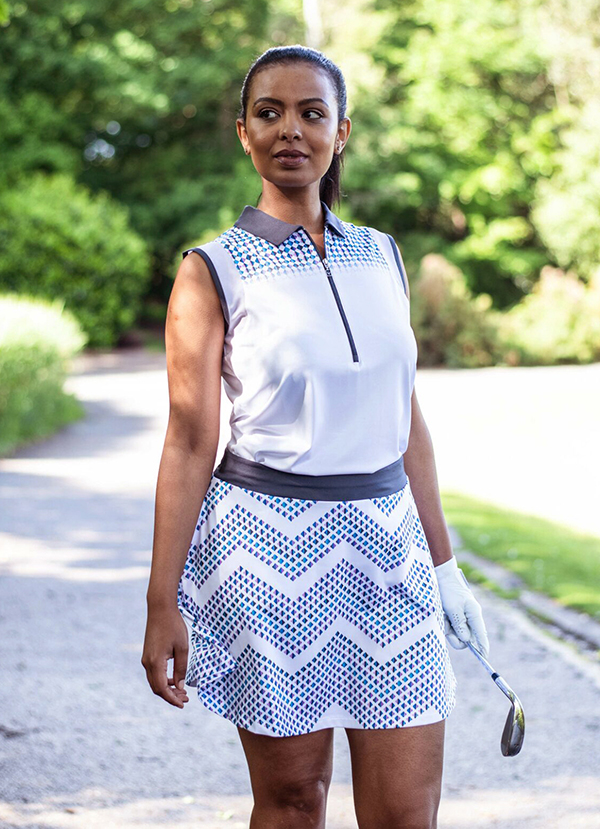 Clever block colour panels also create the feel of a one piece in matching colours and fabrics. We have these combos from Daily Sports in shades of coral and you can also enjoy the great selection of Callaway's colour block designs.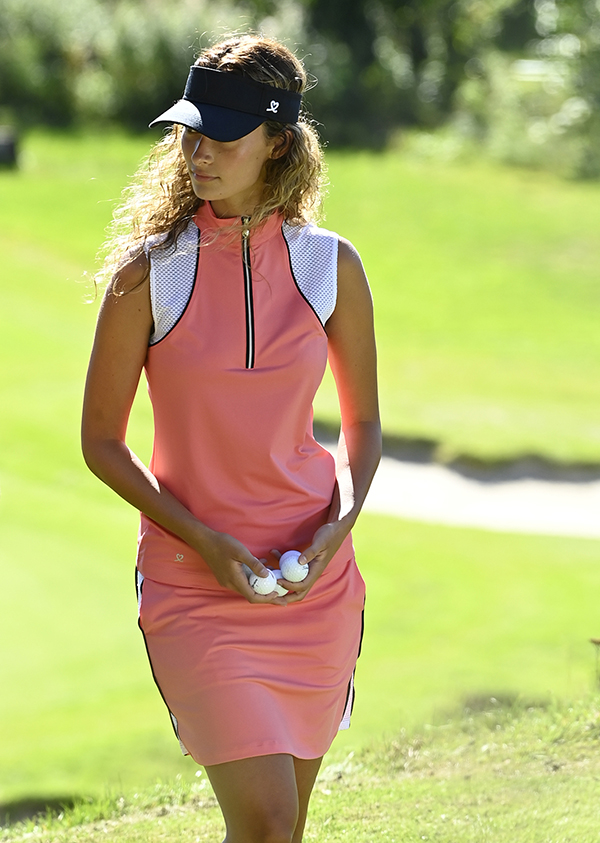 If you're just not a skort kind of girl we have you covered with Glenmuir's soft grey with pink check design (you can even add a matching showerproof jacket - but we digress!) Whilst our Swing Out Sister range of legwear in this season's shades means you can add shorts, capris or 7/8ths in the perfect hue to your top.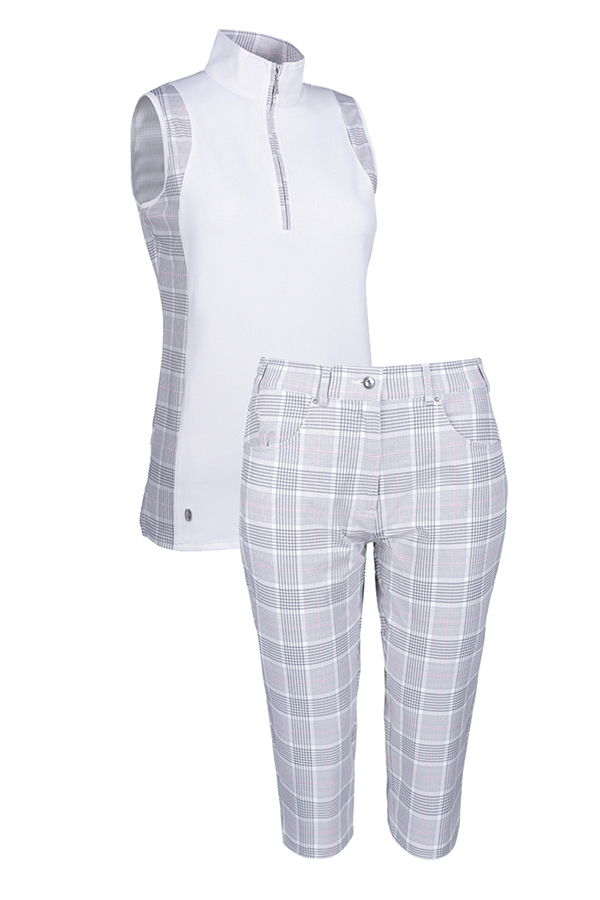 Whether you love subtle or statement style give co-ords a go; they're a win for your pocket and you'll gain major kudos for your capsule wardrobe skills! And whether you hadn't considered matching before or you're a seasoned fan, check out our top picks in our co-ords edit.
Women & Golf Q&A Series Episode 3 - we speak to GolfGarb.co.uk Co-Founder and Director Heather Constable, who answers all your golf fashion questions - find out more here.