40 by 40 Blog 6. Emma takes a trip to The Springs in Oxfordshire for a Stay & Play invitation from Darwin Escapes
Women & Golf often get sent invitations to attend press trips to stay and play at different resorts and destinations across Europe. By getting first-hand experience and then sharing what we find, it produces a more informed article than just sharing the latest news from a press release.
We're only a small team here at W&G, so it isn't possible to say yes to every trip and my hope has always been that when we do commit to one, it is something that would be of interest to you the reader.
My first press trip of the year took me to The Springs in Oxfordshire at the end of April. Part of Darwin Escapes, I was keen to see another of their destinations after being invited to the opening of the new clubhouse at Dundonald Links in November 2021.
Whilst at Dundonald, I had the opportunity to interview their Managing Director Lindsey Esse. The transformation of Dundonald into what it is today was quite phenomenal and I wanted to see how this would translate to a club that has members.
Overall, I was just as impressed with The Springs. The feel around the clubhouse is nothing like what I have experienced at most clubs. Also, the night we stayed the Captain and Lady Captain were hosting an event, which looked and sounded like a lot of fun!
The Springs Resort & Golf Club has managed to combine golf club, resort guest and green fee players really well from what I saw, which can be really hard to achieve.
If you're interested in finding out more about the whole Stay & Play experience at The Springs you can read about my experience here.
Golf media
You won't be surprised to hear that on most press trips, I am either the woman or maybe one of two women there. It's not something that bothers me, I am always pleased when there is a woman (from whatever publication) there as I am of the belief that it is good to have women on the trips as we can give a different perspective on the venue. A bit like our golf course reviews by women, for women!
I don't know what you would assume but a group of people working for 'rival' golf publications all in a room together is a pretty relaxed affair. We're often all looking for our own angle for a story. Plus, it's good to spend some time covering some industry chat over a glass of wine or two.
The Springs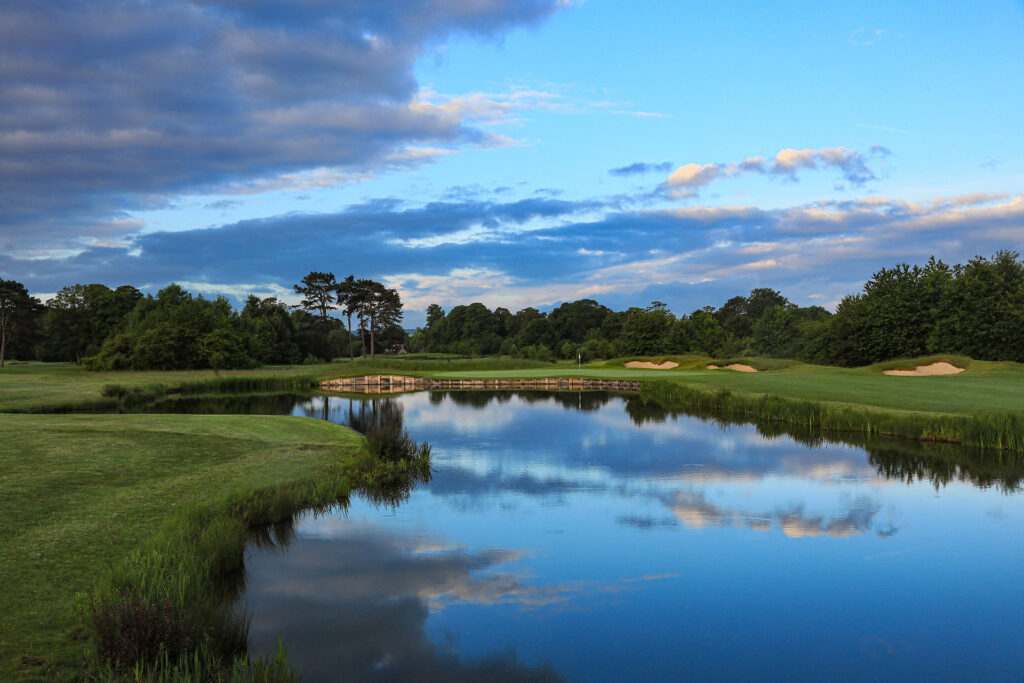 After maybe one too many glasses of red wine, but a very comfortable night's sleep in one of the Alder Lodges at The Springs. We had an early tee time on the Friday morning.
Round six of 40 by 40 was to be with Alex Narey, Head of Content and Media at Azalea and Rob Jerram, Digital Editor at Today's Golfer.
My golf game is only suited to a forward tee but it was great to have more than one option at The Springs. Even so, I still decided that I was going to play off the most forward tee which on most holes wasn't that much further than where Alex and Rob were playing from.
Like most of my rounds there was the good, the bad and the ugly but overall it didn't seem too bad. As you can see I had a little meltdown on the 13th and 14th but managed to redeem myself on the final four holes.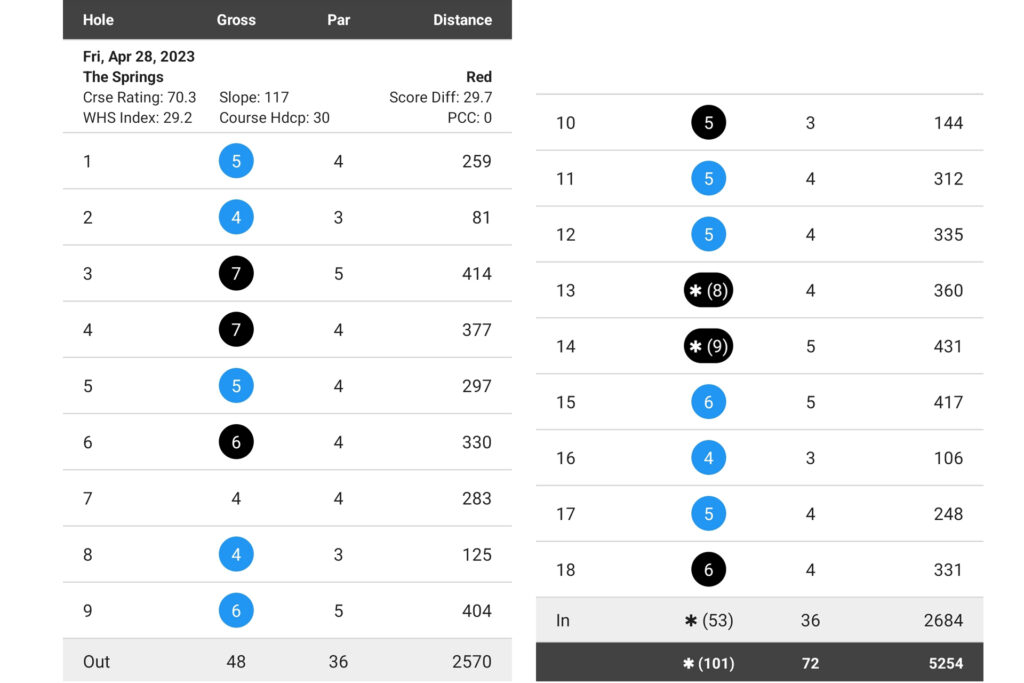 It felt like I was finally getting to grips with my new Yonex EZone GS i-Tech clubs. Whether that would continue remains to be seen.
As I say in my review of The Springs, I really enjoyed the course and think it was in great condition considering how wet it had been. Definitely think it should be added to a must-visit list.
Oh, and I should mention that even with a mini meltdown I managed 40 points!! My best to date and I only missed out on winning a lovely bottle of gin on countback.
My handicap on the England Golf iGolf app remains at 29.2, so there's still lots of work to do.
40 by 40 - Course 6 ✅
I am really enjoying playing with people I don't know and Alex and Rob proved to be great playing partners. Hopefully, they enjoyed my company as much as I did theirs. I don't know that they realised beforehand that they'd be appearing in the 40 by 40 challenge...but there's no going back now!
The link to women in golf was a little tenuous for this course BUT I hope that it gives you a little insight into what it is like to attend media travel trips and be the only woman there.
Next up. Because 40 rounds of golf is actually a huge amount of golf for me, May is literally a couple of days away and I am only six rounds in, I am going for a third round in three days. After heading home from Oxfordshire it's on to Bristol and The Players where I will take part in an event by the Nomad Golf Collective - a golf community that has grown on Instagram.
40 by 40 is also helping to raise awareness of the fundamental work that is carried out by the Golf Foundation to get more children active in golf across the UK. As well as raising funds for this fantastic charity via our JustGiving page.
40 by 40 Headline sponsor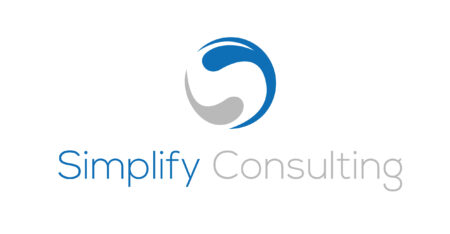 Thanks to Simplify Consulting who are the headline sponsor of 40 by 40. Put simply, they are practitioners in financial consulting. They are experts in Operating Model Design, Project Delivery, Operations & Process Optimisation and Risk Management across Life & Pensions, Wealth Platforms and Asset Management.
40 by 40 supporters