It's time to find out who will be the winner of the 2022 Slingsby Golf Academy, as the four cadets take on Wentworth to win a place in the BMW PGA Championship Pro-Am
Slingsby's Class of 2022 includes Olympic equestrian Zara Tindall, well-known tennis coach Judy Murray, Doctor and TV personality Zoe Williams and Sky Sports Boxing presenter Anna Woolhouse. These four celebrity cadets start their journey together as beginners and will work alongside PGA professional partners to get to grips with the game in just six months.
The fifth episode of the second series is here and it's time to find out who will be playing in the BMW PGA Championship Pro-Am.
Watch the Fifth Episode - This is it, play-off day at Wentworth
Back in March, the Slingsby Golf Academy cadets were total novice golfers, fast forward to August and they're ready to take on their biggest golf challenge yet… playing each other around the world-famous Wentworth. The winner will take one spot in the BMW PGA Championship Pro-Am, but who will it be?
The four competitive cadets, #ZaraTindall, Judy Murray, Dr Zoe Williams and Sky Sport's Anna Woolhouse are nervous but ready to compete!
Bring. It. ON! 😬⛳️
*SPOILER ALERT*
If you haven't watched the video then you may want to stop scrolling...
Judy Murray is the winner of the Slingsby Gin Celebrity Golf Academy 2022.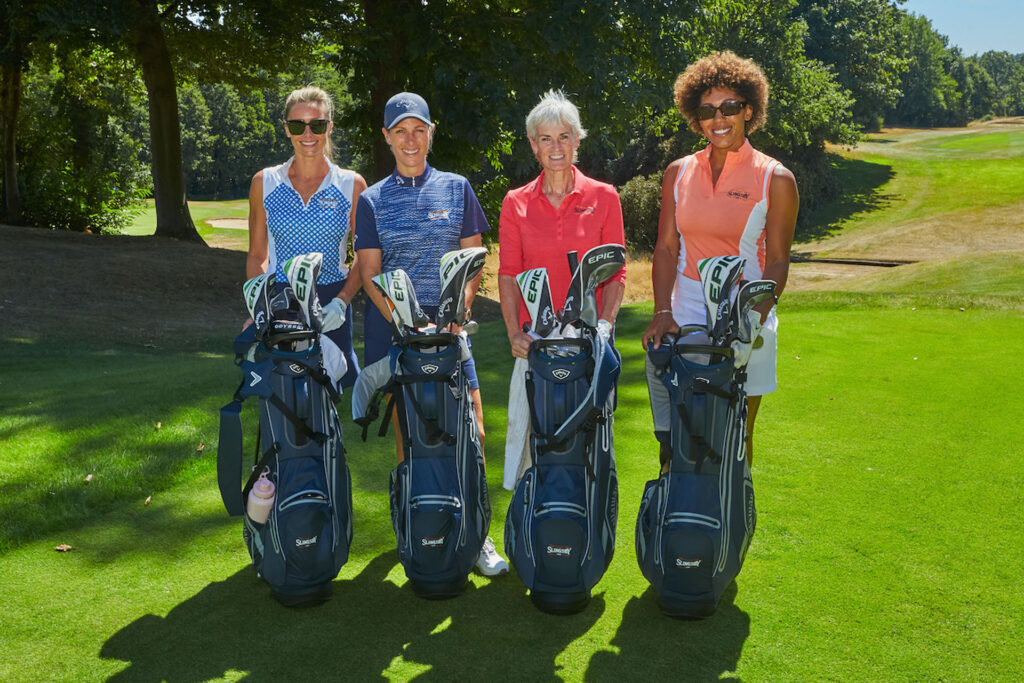 After six months of hard training and intense mentoring by the Golf Academy's PGA Professionals, Judy Murray has been announced as the official winner of Slingsby Gin's celebrity Golf Academy and will go on to compete in the star-studded line up at the BMW PGA Championship Celebrity Pro-Am on Wednesday 7 September in front of a crowd of thousands.
Slingsby Gin, who are proud sponsors of the BMW PGA Championship, challenged well known tennis coach Judy Murray to take part in the second series of its Golf Academy with three other celebrity cadets including Olympic equestrian Zara Tindall, Doctor and TV personality Zoe Williams and Sky Sports Boxing presenter Anna Woolhouse
The Golf Academy initiative was created by Slingsby Gin with the aim of inspiring more women to get into golf and to champion the social side of the sport.
Just six months to learn a new sport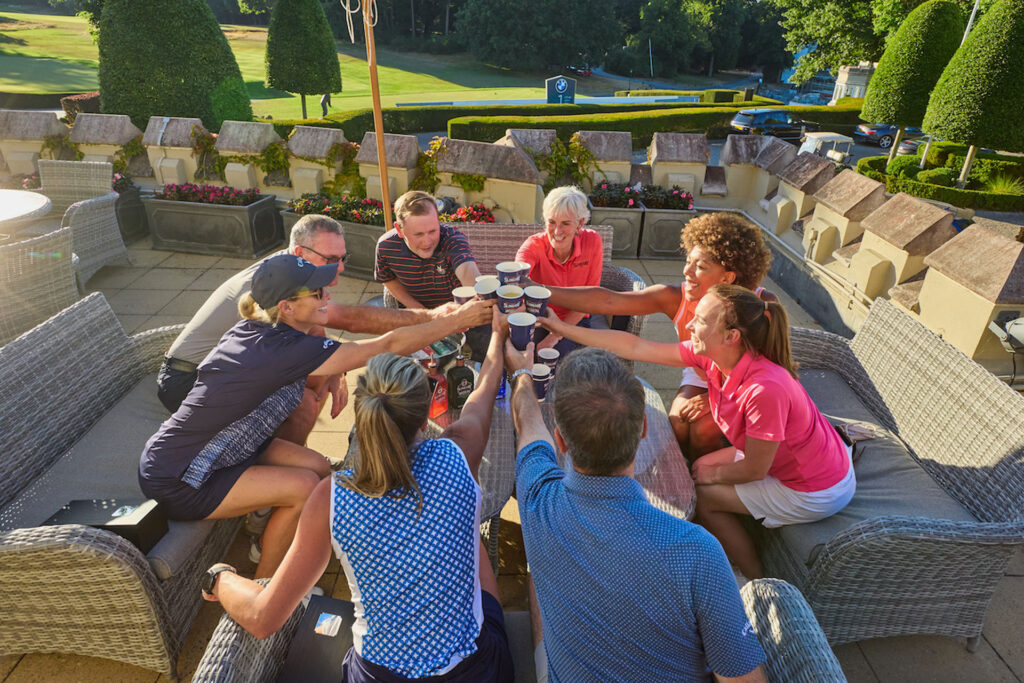 The four celebrity cadets were given six months to learn how to play golf, working week-on-week with their PGA Professional partner to ace their skills before a tense play-off against each other which saw a very tight finish between Judy Murray and Zara Tindall, separated by just a few shots.
The winning putt was made by Judy to secure her spot at the renowned BMW PGA Championship Pro-Am in September.
Marcus Black, co-founder of Slingsby Gin, said:
"I want to say a huge congratulations to Judy on her win! The Slingsby Golf Academy is all about championing female participation in the sport and it has been great to watch Judy take up golf over the last six months.
"All four of the celebrity cadets who took part battled hard in the final play-off and I'm really excited to watch Judy take part in the BMW PGA Championship Pro-Am in September alongside the other celebrities involved."
Judy to take on her sons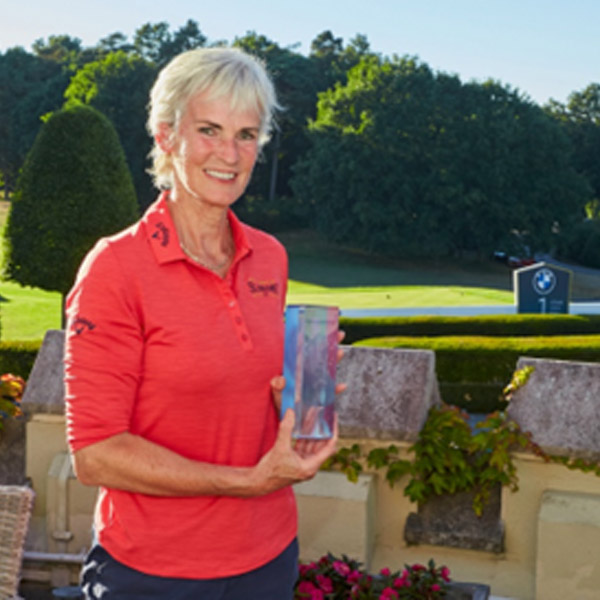 Judy Murray, Slingsby Golf Academy Winner, who was coached by PGA Professional Matthew Reid at Gleneagles, commented on her win:
"I'm thrilled - and surprised - to have got through the play-off with my fellow cadets and to be given the chance to compete in the BMW PGA Pro-Am next month.
"The Slingsby Golf Academy has given me a wonderful opportunity to learn to play golf in 6 months with a fabulous girl gang and it's really shown us all how much fun it can be. The fact that this is part of an initiative to encourage more women and girls to give the sport a try was a big driver for me.
"I'm a huge believer in the power of sport and always keen to promote the physical and social benefits of fresh air and exercise to women and girls. It is also a sport for all ages and stages thanks to the handicap system and it's especially good for families.
"So, I'm looking forward to taking on Jamie and Andy after I've experienced the BMW PGA Championship Pro-Am with some of the world's best golfers."
Watch the rest of the Slingsby Golf Academy videos:
Episode four
In the fourth episode join Anton Du Beke and the Slingsby Golf Academy cadets Judy Murray, Dr Zoe Williams and Zara Tindall as they take to the golf course for the first time together.
They are joined by last year's winner Helen Skelton to get some tips and insights into the secret of success.
Episode three
In the third episode the cadets headed to Pitch, an interactive indoor golf experience and bar, in Soho.
This modern clubhouse is fun, accessible and super sociable. The perfect place to get competitive. Captained by two serious players, who do you think will win – Team Inci or Team Anton?
Episode two
In the second episode we found out which PGA Professionals the celebrities would be working with. They meet them for the first time and progress onto the next steps of their golf journey and get to grips with the sport. We also heard more from the cadets on how they think everything is going so far.
Judy Murray will be based at Gleneagles working with Matthew Reid. Anna Woolhouse is learning at Burhill Golf Club with Joana De Sa Pereira. Dr Zoe Williams will be based at Sundridge Park Golf Club following tuition from Ainee O'Connor. Finally, Zara Tindall will be honing her skills with Stuart Little at Minchinhampton Golf Club.
Episode one
In the first episode, the new recruits tee off their golf journey at Wentworth Club, sharing their personal reasons for getting involved in the Slingsby Golf Academy initiative. We also get to hear from last year's winner Helen Skelton.
Brand new host and golf enthusiast Anton Du Beke and returning mentor and professional golfer Inci Mehmet are ready to welcome the girls to the world of golf and hit things off with a fun driving range session!
Six-part series
The cadets' journeys will be captured in a six-part series which will showcase Zara, Judy, Dr Zoe and Anna's progress and be shared on social media as well as clips being broadcast on Sky Sports. Each episode will capture the challenges and triumphs that come with taking up the game of golf.
This is the first part in a series capturing the highs, lows, and learnings as they take to the sport and train to compete for a place in the Pro-Am at the prestigious Wentworth Club on Wednesday, September 7.
Follow their journey via their own and Slingsby's social media channels @slingsbysocial.