Ex-LET player turned PGA Professional Rachel Drummond gives a personal insight into her life in golf for Women and Girls Golf Week
This Women and Girls Golf Week we're showcasing the wide variety of ways women and girls of all ages can get into golf. Ex-LET player turned PGA Professional Rachel Drummond gives a personal account of how her life and career in golf has shaped her as a person. Showing how your route to working in the golf industry may not be conventional but how you must embrace every opportunity that you are given.
My life in golf
My Mum and Dad played golf and got my older brother and me into it when I was eight years old. I got my handicap when I was 10 and joined Beaconsfield Golf Club.
In just one competition I reduced my handicap from 45 to 27! I remember it well, riding around on a Motocaddy, because I was that small, standing on the back of my electric trolley. Making daisy chains and just completely oblivious to everything around me. I ended up winning this under 18 handicap competition and I had to go and do a speech at just 10 years old. It was quite an introduction to competitive golf!
In my teenage years, I didn't take golf too seriously as my parents wanted me to focus on my school work and get my A-Levels. However, I did play in the English Girls and British Girls amateur events.
When I left school I started working in the pro shop at the Buckinghamshire Golf Club and I started practising a lot. I got down to plus three and played for England when I was 21. I then turned pro at 22 and played in some LET Access events. It was tough and I struggled a bit mentally at the time due to personal family issues.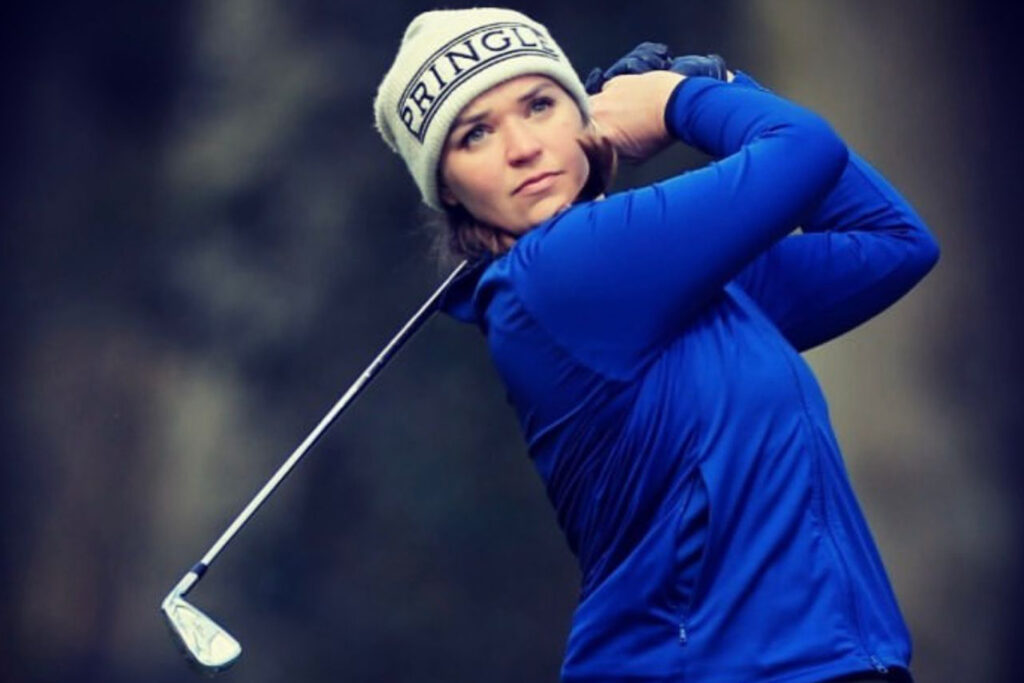 A move to America
Rather than continue playing LET Access events, I decided to go to America and caddy at a private members' club in Naples, Florida. It turned out to be a really good decision. Whilst I was there one of the members who was actually the owner of Best Buy heard that I was a good player and asked why I wasn't playing professionally. I explained about the expense of playing on tour and he then offered to sponsor me. It was really amazing to gain a sponsor off the back of caddying.
This enabled me to join the Cactus Tour in America and play for three months in the build-up to LPGA Q-School. Unfortunately, the week before Q-School, I found out my Dad was terminally ill with cancer. I still went Q-School but didn't make it through.
I decided to step away from professional golf once more and came back to England to work in player management. It wasn't until my Dad sadly passed away a year later that I felt able to start playing professionally again.
A tour card and a pandemic
I went back onto the LET Access Tour and got through to the grand final, then went to LET Q-School in 2019 and got my card back just before the pandemic. We then had to contend with the pandemic and it was during this time that I lost my Mum suddenly.
In 2021, I did play on the LET but my brain was frazzled. I found it really hard trying to hold it together. It's a really difficult career being away travelling, the financial pressures and then also dealing with grief. At the time I didn't feel there was another option as I had an obligation to my sponsors. Sadly, I didn't play well enough and I lost my card.
It was at that point that I decided that even though I loved playing, there were things more important to me after everything that had happened. Last November is when I made that decision and played in my last event in Saudi.
I wanted to be around people and help them because I felt like everything that I had experienced had enriched me as a person. I have massive empathy and wanted to empower people, to see them do well. With that in mind, I thought coaching would be an unbelievable avenue to be able to stay in golf.
A career change into coaching
I had done so many other things in golf to that point, I knew player management was good, but it wouldn't really allow me to showcase the skills that I'd learnt from playing golf. So I started coaching. I've just finished and passed year one of my PGA. At the moment I work at Sunningdale Heath, the position came up at a perfect time and they have a new studio space where I can teach. It's such a great club, one of the only ones I know that has 50/50 gender split in membership.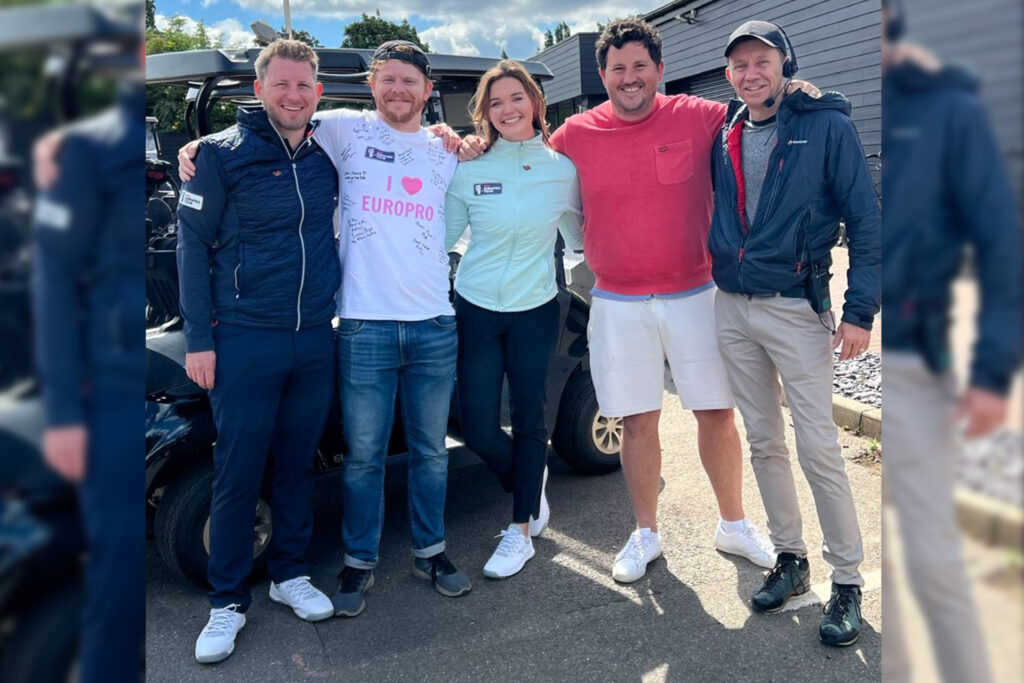 Moving away from professional golf has also opened up other doors. Out of the blue I heard from PGA Europro Tour CEO Dan Godding on LinkedIn. He explained he'd seen some of my content and asked if I'd tried presenting. I had no screen test and was thrown in the deep end but I loved it.
Becoming Rachel
My whole professional golf career I always felt like I had to be serious Rachel. I felt like I was always trying to find money from somewhere, to be able to play. I'd often think about what I could do, could I do a golf day? I'd be here and there. It's not like you just get to a golf event and land 30 grand, and then you're off, the reality is nothing like that. You have to grind to get out there. Consequently, it just always felt like I wasn't necessarily fully Rachel.
Whereas with the TV presenting, I feel like I can be myself and have a laugh. It's the same with coaching. I love being around people. When I was playing, it was more serious, it was my professional sport. Maybe that was my downfall, I should have been more myself, and my professional career might have been better.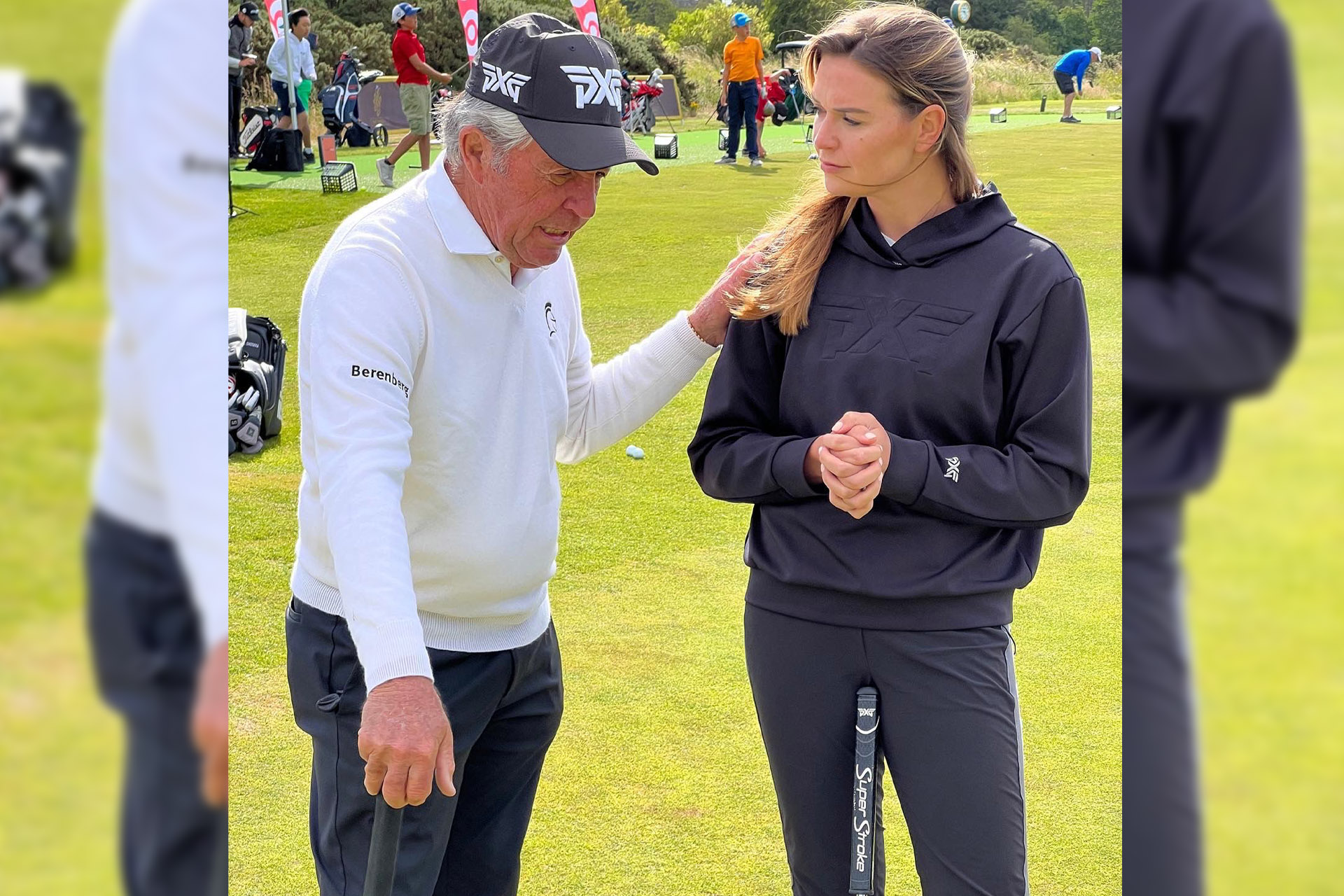 Inspiring the next generation
At this moment, I feel very happy and lucky. Golf has given me so much, I've got amazing friends, and I got to travel the world. I've spent my whole career in golf, met some ridiculous business people that you just wouldn't ever have the opportunity of meeting and I just love how now I can, hopefully, empower people. If someone comes for a lesson, it's not normally just technical, they'll chat to me about their life.
I've been coaching some younger girls recently and I asked them what they want to be when they grow up and they said they'd like to be a professional golf coach. It's moments like that where I think, although it's not my intention and I want them to find their own way, the fact that they have been inspired by me is really rewarding.
It's even motivated me to think about picking up my clubs and starting to play a little bit more again.
Follow Rachel via her Instagram - @racheldrummond