Women & Golf Editor Emma Ballard heads to Hertfordshire to interview Cat Colman co-founder of MGP Nutrition
What happens when you bring a professional golfer and a professional dancer together? One looking for healthier options on the golf course, whilst the other has a lifetime of experience focusing on the right nutrition for her sport.
A perfect combination of sorts as the husband and wife team combined their passions for golf and nutrition to start a business which now helps thousands of golfers to stay hydrated and energized on the golf course.
MGP Nutrition (formally Max Golf Protein) was launched back in 2015 by Cat and Max Colman. A business that started with one vanilla protein shake and has now grown to nine products, with a tenth being added last week... Water.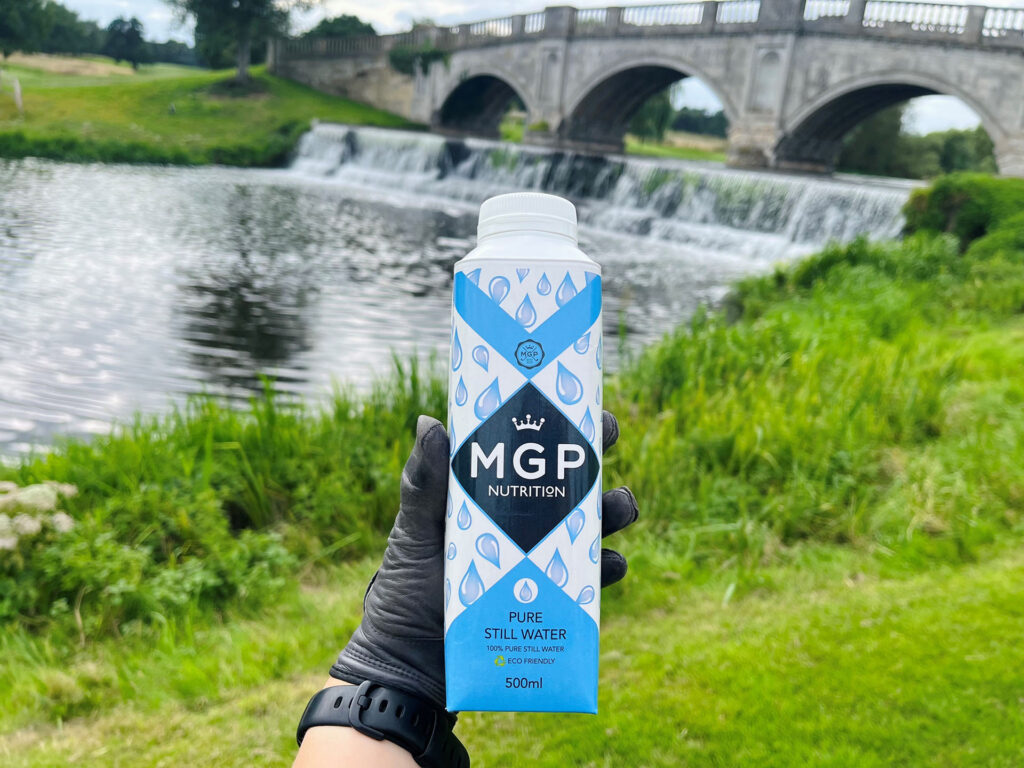 The 100% Pure Still Water comes in Eco-Friendly packaging with a fully plant based bottle including the cap, which is made from sugarcane.
I met with Cat and Max in their office in Hertfordshire. Gone are the days of just the two of them driving across the UK in their branded jeep selling protein shakes. MGP Nutrition is now a team of six (50/50 men/women) due to the business experiencing large growth since Covid.
The impact of Covid on MGP Nutrition
By the time Covid hit, MGP Nutrition had been selling two flavours of shake and a peanut bar. Whilst there was a lot of uncertainty at the time, Cat and Max made the decision to keep to their initial business plan. Cat explains:
"When Covid hit, we were just about to launch our pineapple hydration drink. We had been working on it for about a year and we were super excited to launch it and then everything closed down. That was a strange couple of months. In May 2020, golf started picking up again and we had to decide whether to take a risk or just wait until the madness has all died down.
"We thought let's just bring out the pineapple drink and see what happens. We launched it in the June and we sold out within about three weeks of our whole production run. It was a surprise that it went so well.
"The plan had been to launch the lemon and lime flavour the following year but we brought that forward and released it in August 2020."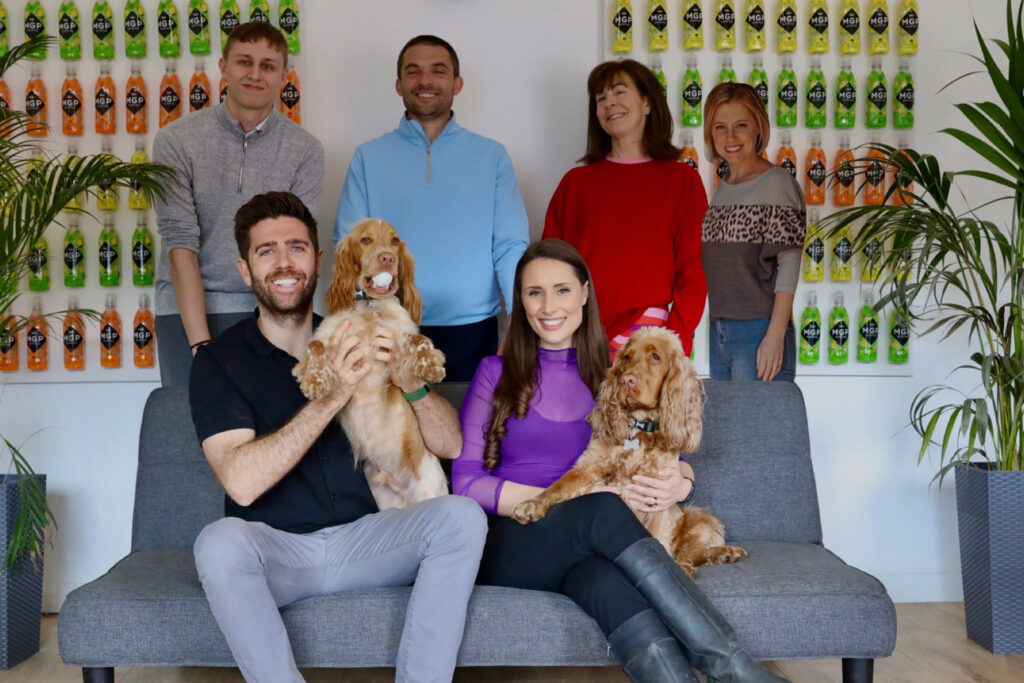 A change of direction for the business
With the hydration drinks outselling the protein shakes 1000 to one, the decision was made to shift the focus of the business. Protein shakes were out and hydration drinks were in. There are now four flavours with orange and berry boost also available.
The successfully selling peanut bar was a victim of Brexit rather than Covid when production was brought back over to the UK. The peanut bar may still yet make a return but the banana/cashew, apple/raisin bars and chocolate orange and chocolate blueberry cookies are also extremely popular. Finishing off the line-up is the protein powder which was launched as an online exclusive just before Christmas.
I was keen to find out more about the hydration drinks:
"The hydration drinks are all really hypotonic. That means that it keeps putting water back into your bloodstream as you're playing. So they're massively hydrating. They're also packed full of vitamins – I vitamin B, vitamin C and vitamin D. On top of that they are low sugar, around half the sugar of other sports drinks, it's just a much better option. And they taste really great, which again, is always the number one priority with our products."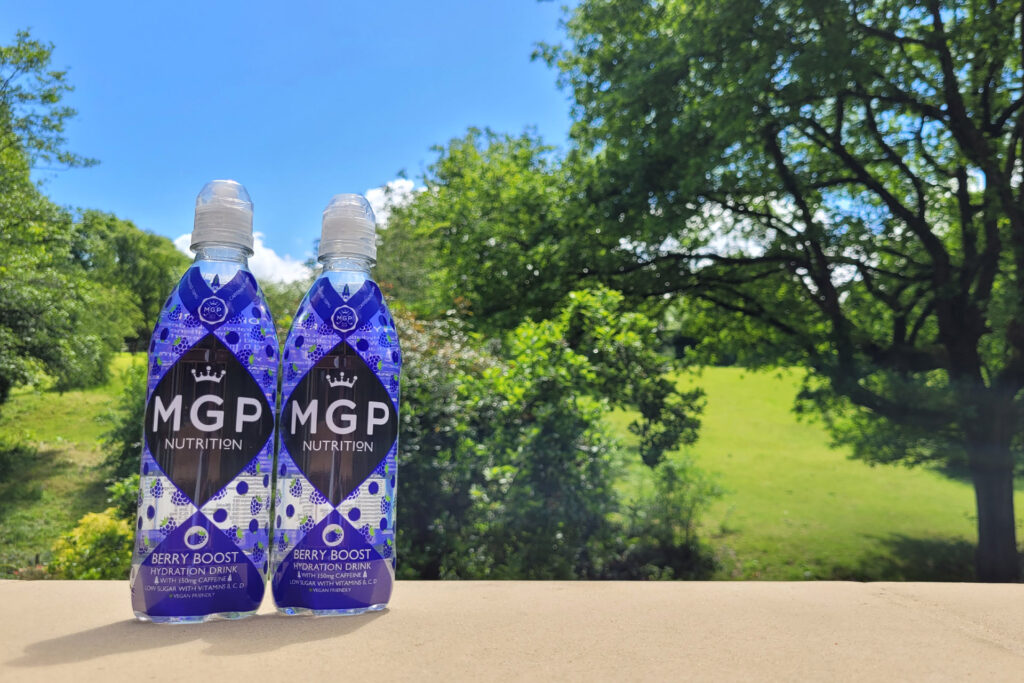 What about being a husband and wife team in the golf industry?
Although it isn't unique, it has been an interesting experience for Cat, in particular, to navigate being a woman and a reasonably new golfer in a male-dominated environment.
"I would say in the golf industry, the two of us, being co-founders together, equal shareholders, we do have very different experiences. Certainly in terms of invites to things, Max is constantly being invited to events and I'm only just starting to get invited to things now as well. But that's only really changed in the last year.
"Across the board, I'd say we get treated very differently. I think maybe potentially, when we started the brand, visiting the golf clubs in person, it was maybe a plus to have a woman salesperson going in and talking about the brand and speaking to the customers. A lot of the time that was quite good.
"However it's often that Max is the main event and we're not thought of as equal partners. We once had an article that was going to be written about the business. It said that Max founded the company and then about four paragraphs later it said, his wife Cat etc. I was so shocked. Even though the industry is very male dominated, I do not think this is acceptable."
Cat (and Max agrees) that 99% of the time being a husband and wife team works really well as they share the highs and the stressful times together. They also sometimes have the time for a quick nine holes with their faithful assistants Cash and Cub after work as they drive past the course on their way home.
"I just really enjoy it as an evening walk, something to destress after work and spend time together as a couple. We've got friends at the golf clubs that we go play with as well, which is so lovely
"I don't particularly enjoy competitive golf. I just want to play for fun. And I really do think it's fun. I really enjoy it."
Bringing more women into the golf industry
Cat's hope is that more women will come into the golf industry, especially on the brand side of things because the positives definitely outweigh the negatives.
"When we started the business, and I came into the industry, I didn't know that much about golf. So I didn't really have a fear of ringing up a top level golf club and being like, "Hey, I've got this product, can I pop in and show it to you?"
"We've worked really hard over the past eight years to get a really good reputation in the golf industry and most golf clubs are now stocking our products. It's actually a really lovely industry to work in. I really, really love it."
Find out more about MGP Nutrition by visiting their website here.
Don't forget that Women & Golf Members get a 20% discount on online orders from MGP Nutrition - find out more here.