With a range of unique grips and cool clothing, new kid on the block Sunset Bay is determined to bring more colour to the greens.
This week I had the pleasure of chatting with Georgina, Director of Sunset Bay; a new brand that's shaking things up in the world of golf grips and apparel.
You won't find any boring black grips here. Think fun, bold colours, and clothes you'll feel just as comfortable in at the beach as on the range.
And what's even more impressive is that Sunset Bay is a side hustle. Georgina and her husband both have full-time jobs away from the business. And if that wasn't enough, they have three children.
Introducing: Sunset Bay
Sunset Bay was born out of a passion for golf and a need for something fun. When Director Georgina was looking for a new putter grip, she wanted something different than the standard black or red designs you find in almost everyone else's golf bag.
She wanted something cool. And when she couldn't find it, she decided to design it herself.
But Sunset Bay isn't just about unique golf grips. It's about making golf exciting, inclusive and stylish, with a range of modern accessories and clothing.
"Times are changing," Georgina tells us. "Golfers are looking for accessories and clothes that are less formal, more comfortable and modern."
And so, Georgina and her husband launched Sunset Bay in 2022.
"We started by focusing on pistol-style putter grips, then expanded into clothing and accessories.
"Everything we create can be used and worn by anyone – men, women, young or old – and it doesn't matter whether you're new to golf or have played for years.
"We don't offer a men's and women's range, just high-quality products and cool designs that speak to everyone.
"Our ultimate objective is to make golf accessible and inclusive and to encourage people to get into the game.
"I know it's intimidating for people getting into golf, and we're there for those people. But we also want to make everyone feel more comfortable, whether you play for fun or competitively.
"Golf can be very serious and formal. We're here to prove that it doesn't have to be."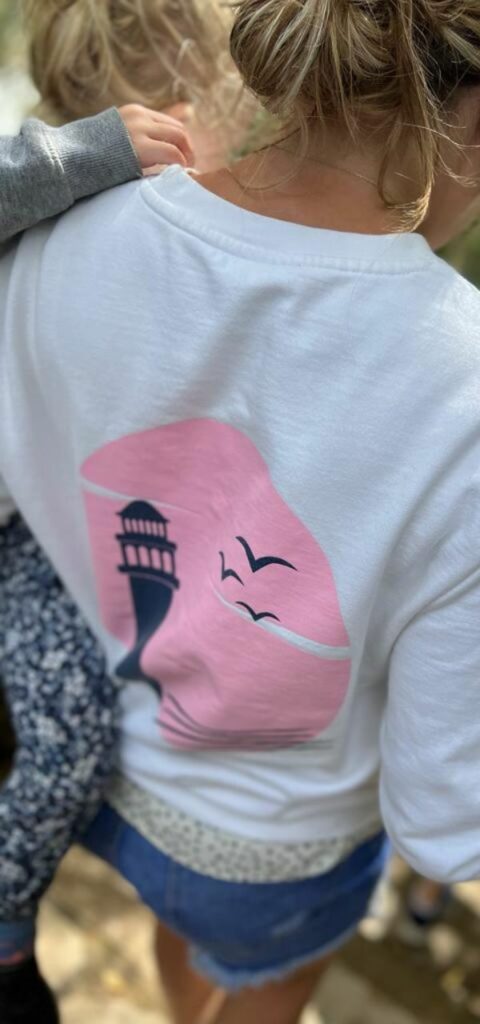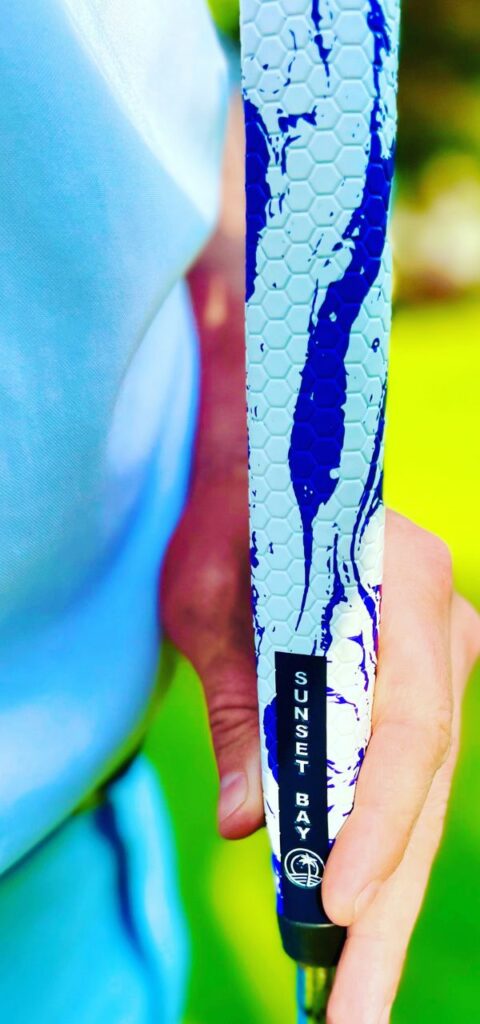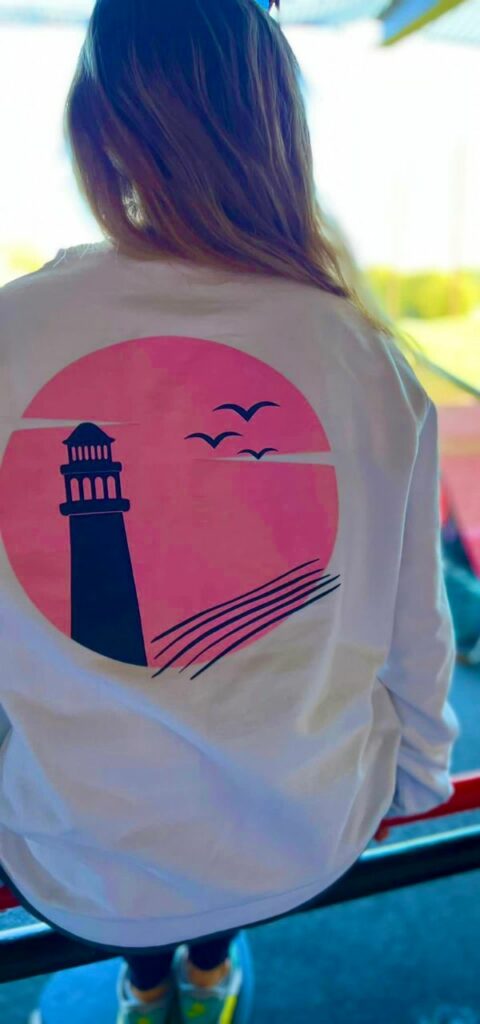 Quality and performance
There is a real misconception in golf – perhaps more so than in any other industry ­– that if you don't buy from big-name brands, the quality or performance won't be as good.
"It's definitely a challenge for small brands. The perception is that the quality is lower or you're not as good a golfer.
"But quality is core to our business. These aren't just grips for fun. They're high-quality, high-performance grips that are produced by the same manufacturers as some of the biggest brands in golf.
"The cushioning and thickness of our grips rivals and even exceeds some of the bigger brands."
And the proof is in the pudding. After only launching last year, Sunset Bay is stocked in golf shops across the country, as well as in parts of Europe, and demand online is growing.
Georgina puts some of that success down to their partnerships and brilliant ambassadors.
"We are so fortunate to have some amazing female ambassadors – Lauren Purchase and Megan Withnall – to help test and share our products. Plus we get to follow their journeys and get some tips along the way!"
Lauren Purchase is set to play in the English Under 25 Open Amateur Stroke Play Championship and English Amateur Championship this summer.
Sustainability is also an important pillar of the Sunset Bay brand, with a real and genuine focus on minimising their impact on the environment as much as possible.
"We keep packaging to a minimum and what we do use is recyclable.
"We work with UK-based manufacturers to create our clothing range, all of which is made from cotton. We encourage people to wear and love our garments for as long as possible – they're not just for golf.
"As our business grows, we're always looking for new, sustainable partnerships, and plan to support carbon-offsetting programmes to keep reducing our footprint in the future."
The future of golf retail
Golf as a sport is going through some serious change right now, so I was really interested to see what Georgina thinks the future holds for golf retail.
"I think it will change a lot.
"I think we'll see a better balance between men, women and juniors, with a shift towards something more modern.
"As an industry, we're moving away from this idea that everyone in golf has to look the same, to conform. People want more colour and more diversity. They also want to feel more comfortable, and that means more casual clothes you can wear on and off the course.
"I also think there are lots of people in the golf community who want to support smaller, local businesses. We're already seeing lots of independent brands coming through."
Shop online at sunsetbaygolf.co.uk.
Use code SB10WG for 10% off, or get 20% off as a Women & Golf member.
And remember to sign up to the newsletter to be the first to hear about new products and special offers.