As the Amundi Evian Championship kicks off this week, Charles Walford explains why Evian Resort Golf Club is a hidden gem that's hiding in plain sight
Words by Charles Walford
Lunch on the terrace at the Evian Resort Golf Club has a lot to recommend it. Fresh mountain air, decent food at a reasonable (considering the location) price, and some live amateur golf with the 1st tee, and a little further away the 6th, within view.
One might be minded to call it a hidden gem of the golfing world. But if that is the case it is hiding in plain sight; for this is not only a lovely spot for a light lunch followed by 18 holes of spectacular views, it is the venue of the only golf major that takes place on continental Europe, a fixture on the women's tour for 29 years. Yet despite this fact, and the course's position on the mountainside overlooking Lake Geneva, it would be a long way from the top of most golfers' bucket lists.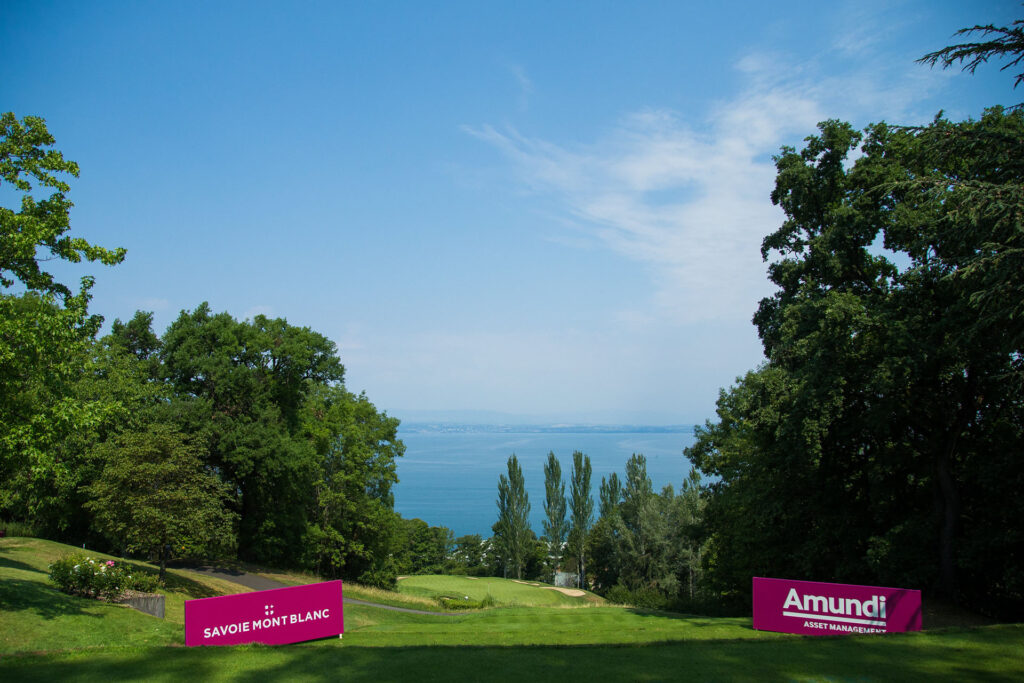 As a tournament venue it lacks the history of Augusta, St Andrews, Pebble Beach, and Muirfield to name a handful. But while there are no black and white photos of Old Tom Morris, in his plus fours, gazing out over the water, the 18-hole Evian course did celebrate its centenary last year. That said it was a redesign in the 90s that helped it become a major venue.
So even if a fairer comparison might be with Sawgrass or Scottsdale, courses that have been around for only three decades, Evian feels underappreciated (though they have captured the imagination of America's golfing audience less than the traditionalists across the Atlantic). Maybe the lack of love for Evian is not good old traditionalism, but that other accusation so often levelled at golf - sexism.
Though the idea that if it is good enough only for a women's major it is somehow less worthy of the amateur's consideration misses the point on many levels. Yes, it is only a click over 6,500 yards from the back tees, and the tight, mountainside location does not allow for much lengthening. So while it wouldn't contain the big-hitters of the men's professional game, there is challenge enough for the women, and amateurs of all stripes.
Making a compelling case to be added to your bucket list
Throw in the stunning location and green fees (£115) at a fraction of the price of the likes of St Andrews, Muirfield and those US courses where playing 18 holes is more expensive than the flight there (though if you do fancy a real splurge, treat yourself to a night at the Hotel Royal) and Evian begins to make a compelling case to be included on a list of golfing must-do's.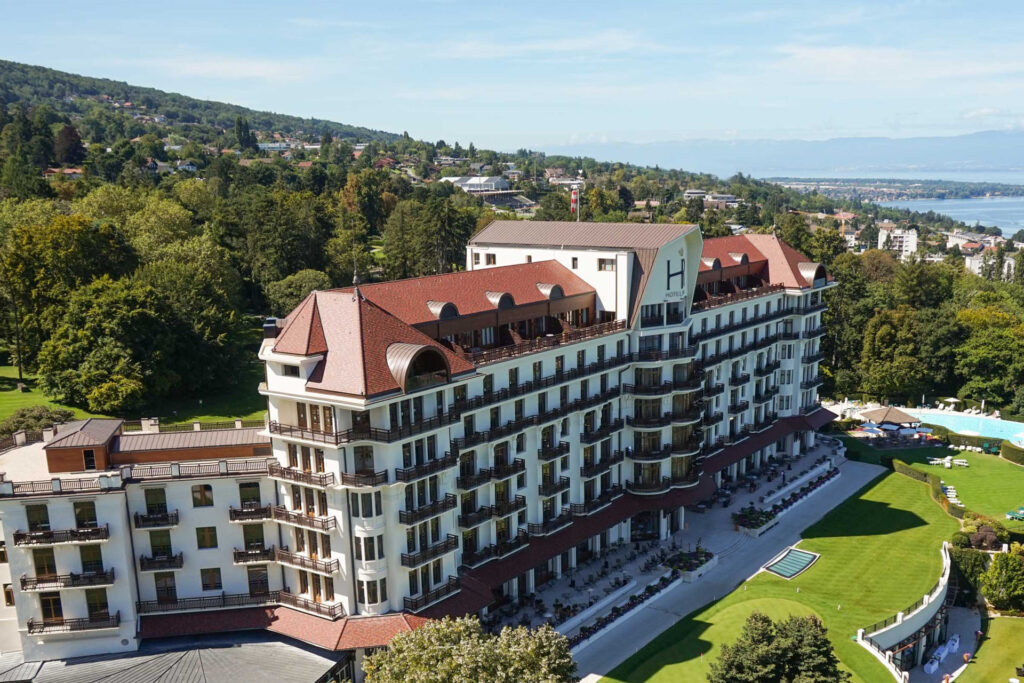 Maybe with female golfers making up a quarter of those who play the game in Great Britain, it will at least start getting their attention. That said, watching players teeing off, one is reminded of Lexi Thompson's words in 2019 after the American had endured another frustrating round on a French mountainside overlooking Lake Geneva. "You're a beautiful place Evian but that's just too many bad breaks with good shots for me," she tweeted, after failing to make the cut at that year's Evian Championship (she hasn't been seen at this major since).
Golf's iconic courses, by definition, have a split personality. They have achieved their place in the public consciousness as hallowed grounds where the greats of the game have written themselves into folklore. But they are, for the rest of the year (or longer depending on event rotation) simply 18 holes waiting to be conquered by amateurs of all standards, flaws and all. Indeed, one professional player's "bad breaks from good shots" are an amateur's quirks of natural terrain that add to a course's charm. How many amateurs playing a towering seven-iron into one of Augusta's notoriously tricky greens will feel they've got fair value for their shot as they watch it trickle off the back. Or side. Or front?
This year the Monaco Grand Prix once again came under scrutiny as the race became a familiar procession, with the sole excitement injected by rain. In pondering how it retains its status on the Formula One circuit despite being a track wholly unsuited to modern, larger, quicker, cars, Alasdair Reid, writing in The Times, made a comparison to the Old Course at St Andrews "with its silly layout and hopeless viewing facilities". "For all its flaws, it is the one place golf fans from all over the world want to visit," he added.
Stunning views of Lake Geneva
And that should be the same as Evian: with stunning views of Lake Geneva at almost every turn I'd challenge you to find a more pleasing course to visit. Either as a spectator when the Amundi Championship rolls into town each July (when you can watch all four days for €65), or as a casual golfer player who will find an easy accessibility that the likes of St Andrews or Muirfield can't offer (and let's not get started on Augusta, where even Gary Player - a three-times Masters winner - has to beg members for a round).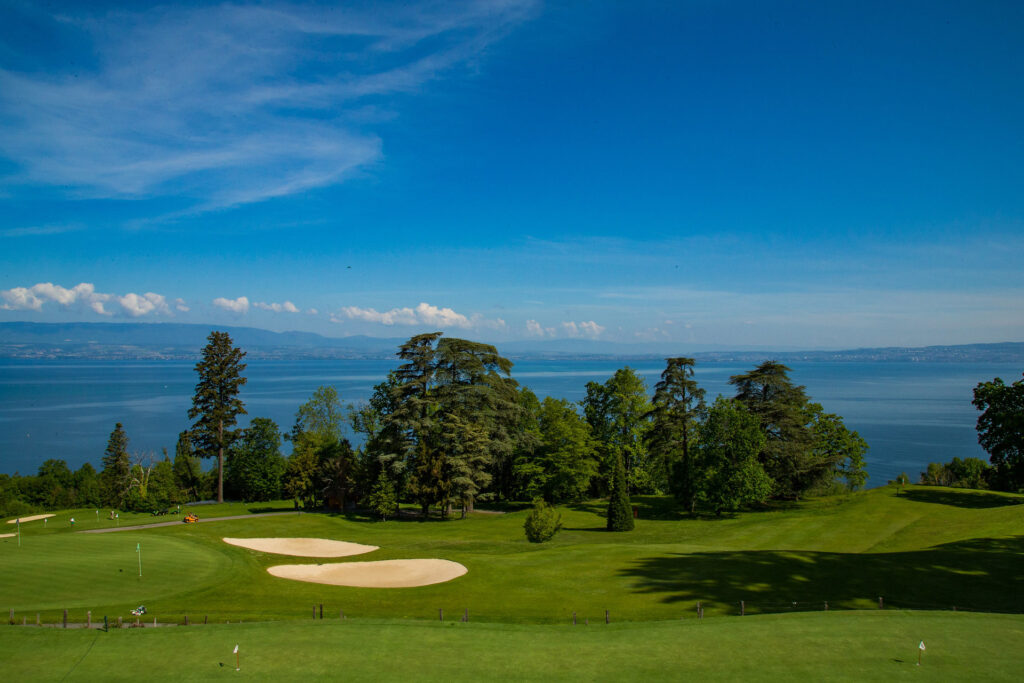 Maybe that's the problem; perhaps there is more there for the amateur than there is for the likes of Thompson and her fellow professionals - not least the academy with its six-hole par-three Lake Course and cadre of instructors (I can recommend asking for some words of wisdom from Arnaud Valentin).
In an ideal world a golf course should appeal to both; but this isn't an ideal world, or we'd all have Inbee Park or Phil Mickelson's short game. So perhaps rather than pining for the chance to play Augusta that will never come, pack your bags and head to the shores of Lake Geneva. You won't be disappointed.
Charles Walford is Deputy Chief Sub-Editor, Sports at The Times - view his Times profile here or follow on Twitter