EDGA, the international body for disability golf, shares the story of Swedish player Caroline Mohr, who had to have her leg amputated after finding out she had an aggressive form of cancer
Fear less, live Mohr
When Caroline Mohr (nee Larsson) was eight-years-old, she was tricked into playing golf for an ice cream by her Dad. She caught the bug and by 2011, 'Carro' was a 22-year-old Swedish national golfer "practising, eating and sleeping" in order to follow her sister Louise onto the Ladies European Tour. Carro had a complete golf game built around excellent ball striking.
That same year the sisters were lunching in Christchurch, New Zealand, when the infamous earthquake hit that killed 185 people, that day they found themselves running for their lives through the streets as buildings collapsed around them. Carro recalls:
"Suddenly everything started to shake, it got more and more intense and we had to hold onto our table. Food was flying everywhere. I cannot remember thinking anything other than the need to run; we knew we had to escape from the building and anything that fell from the buildings above. I was just running, running, running."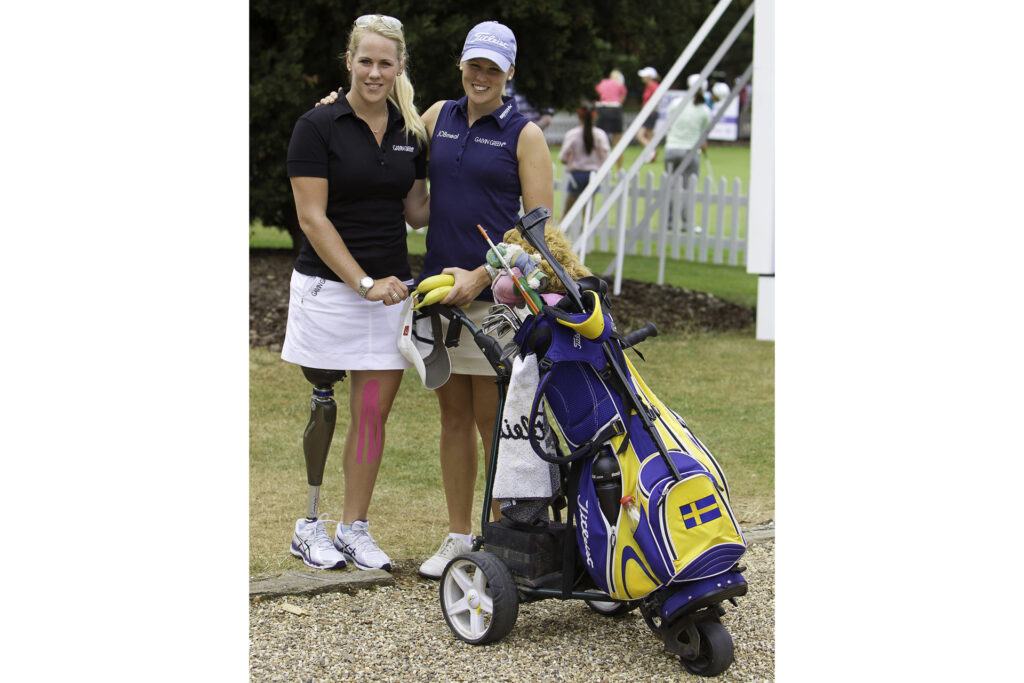 Traumatic life experiences
You would assume that this would be the most traumatic event in her young life, but a matter of weeks later, after struggling with a troublesome knee, Caroline learned from her doctor that she was suffering from a rare form of bone cancer and it was aggressive.
Amputation from above the right knee was her only solution. Her mental and physical courage really came to the fore just three weeks later where she came into hospital the day before her operation. There she met the surgeon, who she shook hands with and made a deal "take my leg and give me back my life". She credits this positive attitude from learning to play golf. It's quite a sobering thought to think that her golf experience actually helped her to deal with a crisis.
Recovering from surgery
Five days after surgery she was in the hospital's rehab wing for the first time and she spotted a golf club in there. Thinking that if she could swing the club a little it would be a positive omen, she recalls:
"I asked the nurse to take a picture and she thought I was crazy and when I dropped my crutches I think she wasn't breathing!
"Taking that golf club in my hand was like bringing back happiness because I remembered that eight-year-old girl, you know, who was running around the golf club and getting ice creams and finding that joy in playing."
It was all the motivation she needed and just two months later Carro played with Louise successfully in the Swedish Championships completing a dream return. Carro's name is now engraved on the winner's trophy of the (then EDGA) European Individual Championship for 2012 and 2014.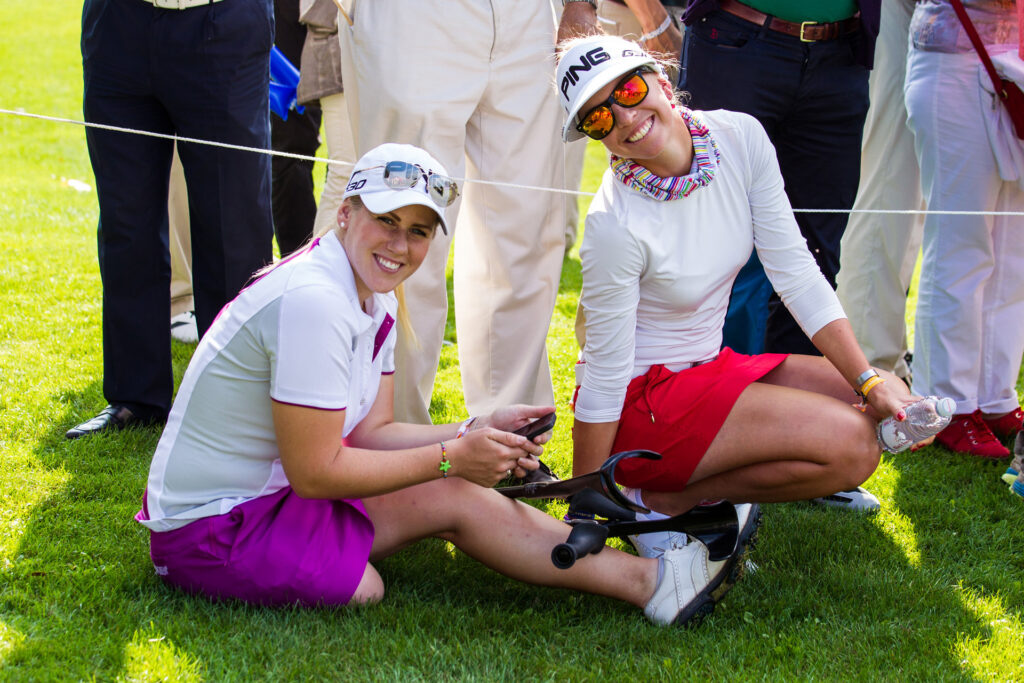 Motivational speaking
Today, Carro is a motivational speaker, a global ambassador for Allianz and a supporter of the charity the Star for Life programme; she has raised thousands of pounds to help finance a school in South Africa to help children in one of the most vulnerable areas affected by HIV and AIDS.
It was during her first trip to the KwaZulu-Natal area when Carro was touched by the children and their desire to achieve their dreams. She did not see any victims, rather "children with shining eyes that overwhelmed the visitors with love and gratitude". She knew that the Star for Life programme had a chance to make their dreams come true.
Speaking on a charity night, the audience liked this dream of Carro's and €17,000 was raised, enough to pay for three years of education for the 430 South African boys and girls. Carro says:
"Having a dream can make it easier to make decisions for yourself for the future… and try to build your path in life. It was really compelling to help build dreams because for me this played such a big role, to live a dream for the future to get back out there even when life was so hard and so tough."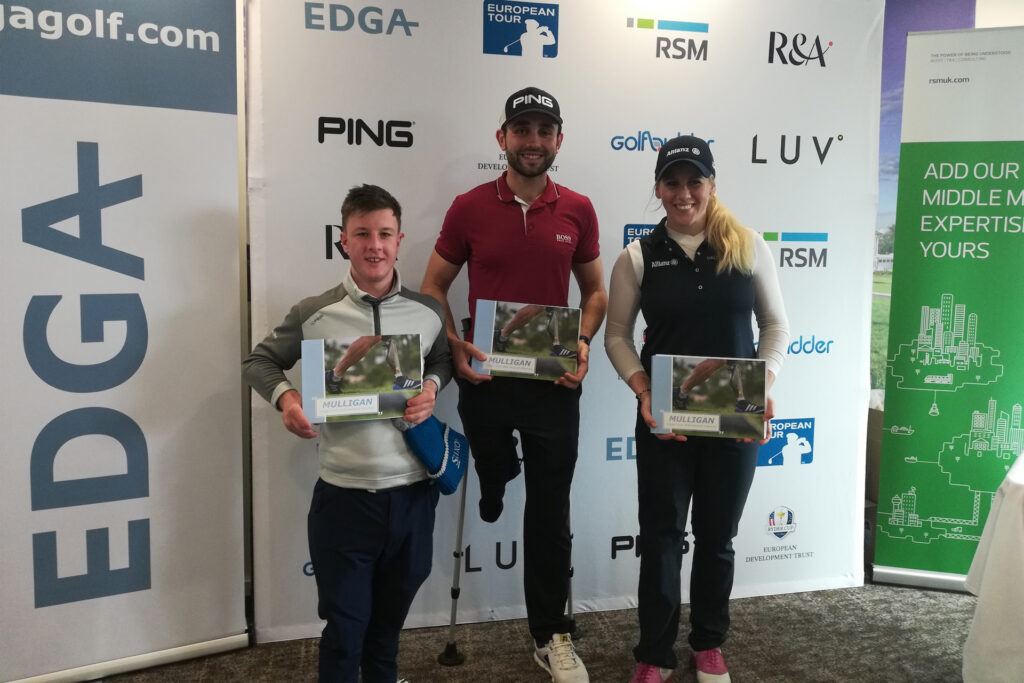 Inspiring others through golf
In 2019, Carro was one of a trio of golfers with disability invited by the European Tour to compete in the Pro-Am on the eve of the Betfred British Masters, at Hillside Golf Club. They all played to a professional standard that day and showcased the skill levels that can be reached by golfers with a disability. This encouraged other leading players from EDGA to compete in a number of European Tour flagship events, EDGA players will feature in attached mini-tournaments alongside five events. It's safe to say that Carro's experience as a player and qualities as a person were both vital on that day at the British Masters and helped shape the future for many golfers.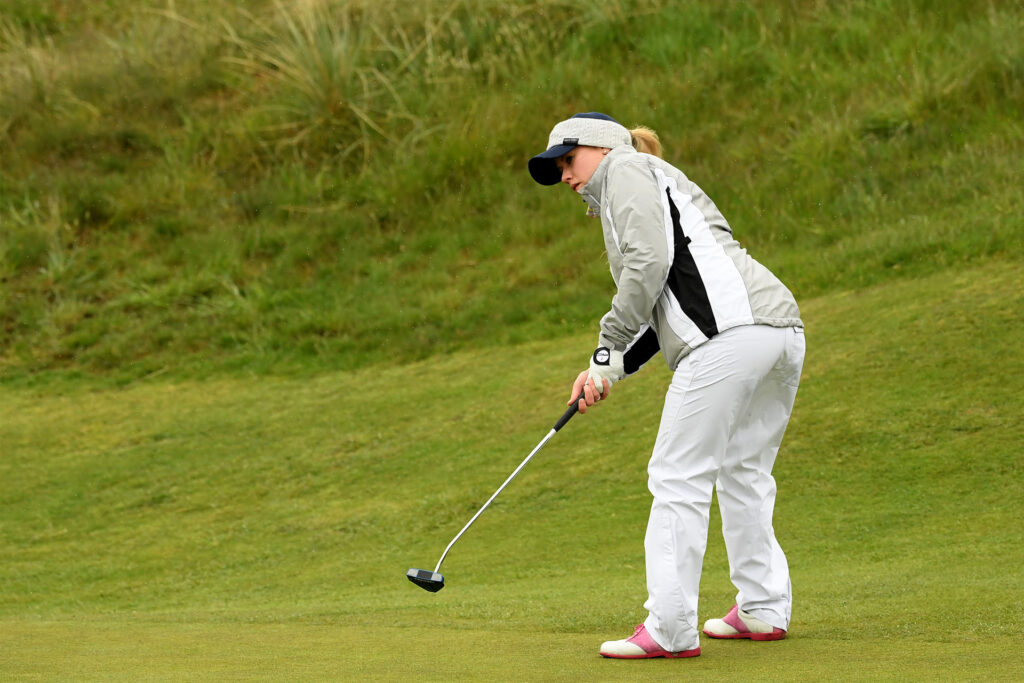 Dreams and nightmares. Living a life seems to require both. But it is often trauma and major change that shapes character and forces a person to find their best qualities. Reflecting on golf in particular, Carro said:
"Golf has brought both joy and passion into my life, showed me how strong that force and passion is, that it can really bring us out of tough situations. Golf really gave me my life back."
Visit www.carolinemohr.eu for more details.
You can read more about Caroline and more inspiring stories from the EDGA players at www.edgagolf.com.
Words by Ben Evans.