We look at what challenges lie ahead for the U.S. Women's Open field and how they feel about the next four days.
While we see the golf (media) world all consumed by the LIV Golf line-up, there are 156 women teeing it up on Thursday at the U.S. Women's Open playing for the biggest prize fund in women's golf.
No gimmicks, no overindulged razzmatazz, no bloated egos – the field comprising of 28 nationalities will showcase the very best in women's golf as they play for a $1.8million first prize and the iconic Harton S. Semple Trophy.
As golf fans, unfortunately for the competitors, we don't want an easy win at a Major tournament. We want to see the drama, battles and up and downs that a Major course set-up can bring. Nothing is guaranteed until that final putt drops.
More than just strategy and course management
Shannon Rouillard from the USGA talked about how Pine Needles will be a test for the golfers:
"There's a couple of things. First, the strategy and course management that's going to be required to perform well. Players will be rewarded for flirting with trouble, perhaps taking on a bunker that will give them a favourite angle into these putting greens.
"Second, the magnificent putting greens. They're in incredible condition, and they're really going to challenge the players this week. Falloffs aside, there's a lot of intricate details, and contours in the middle of these greens that the players are really going to need to pay attention to.
"And third are the green surrounds. Players are going to encounter a lot of tight lies in these green surrounds, and there will be a premium on getting the ball up-and-down.
What has changed since the 2007 U.S. Women's Open?
"Eleven acres of rough have been removed since the last Women's Open. Native areas have been introduced throughout the golf course to give it a more rugged look and feel. The greens have been converted from bentgrass to Bermudagrass to provide a little firmer surface in terms of the playing conditions.
"In addition, the bunkers have all been restored and rebuilt, and for strategic reasons a few bunkers have even been added on a number of holes.
"There are key holes I wanted to point out were two, 14, and 17, par-4s, and par-3s, holes five and 13. I think you need to keep your eye on scoring averages on those holes, and they could be very pivotal to the eventual champion.
"I was looking over some player comments and Lydia Ko made a comment about it's going to be important to drive the golf ball well. We all know that this course has some additional width, but going back to the comment I made earlier about there being a proper side to be in the fairway to give yourself really the best angle of approach, you could tell she's really started to study the golf course to help her perform well."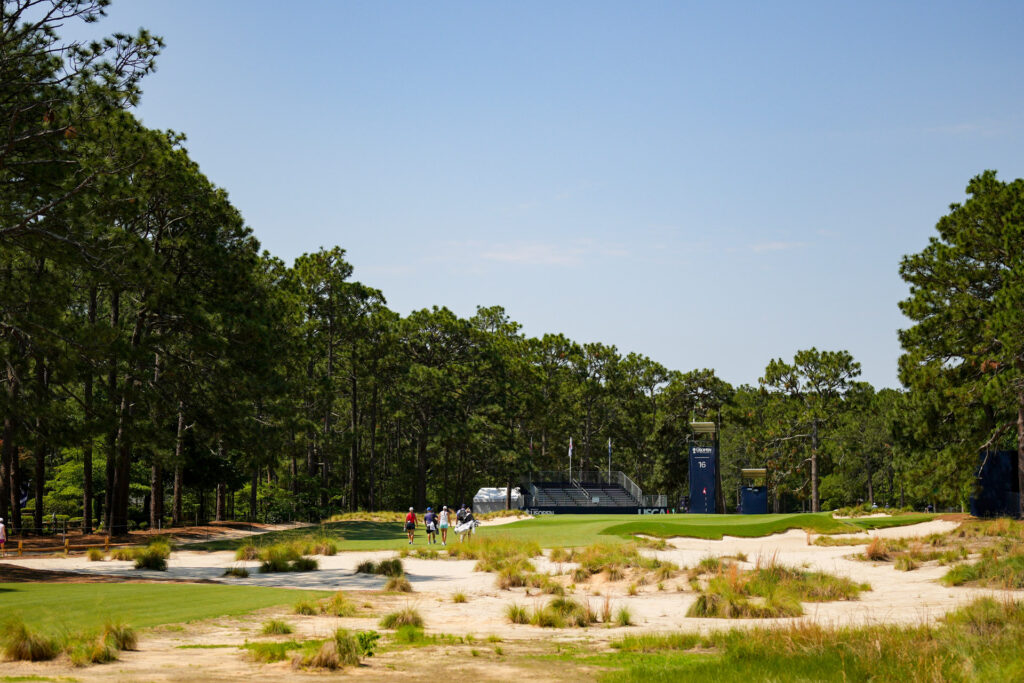 The U.S. Women's Open is not just about an elevated prize fund
USGA Chief Champions Office John Bodenhamer, on the increased prize fund for this year's Championship:
"I think there's a number of different factors. I think what we're focused on is really elevating everything. The purse is just one component of it. It's the player experience. I would start with the venue. These players just want to be able to win at the same places where those great moments have happened, and this is one of them.
"We want to inspire what's going forward. It's about the players, because we think if the players say the U.S. Women's Open is the most important event for them to play in and win, then it will be. But then you think about what the fans will say and the viewers, and then our partners. If all of those activate and the numbers increase, it's just going to be fantastic for everyone.
Jon Podany, USGA Chief Commercial Officer added:
"There was really kind of a shared vision for what we wanted to do with the Championship and to be able to really make a statement and create that wow factor so to speak. We could have gone to eight [million] and still been the highest major in the game, even seven, and just felt like that wasn't enough, that we wanted to really create the kind of stage that these women deserve and to take it beyond that. You're going to see increases over the next few years. We're committed to that."
It's also worth noting that the USGA reimburse amateur expenses at the U.S. Women's Open. Also, players that don't make it to the weekend will get $8,000.
How do the players feel this week?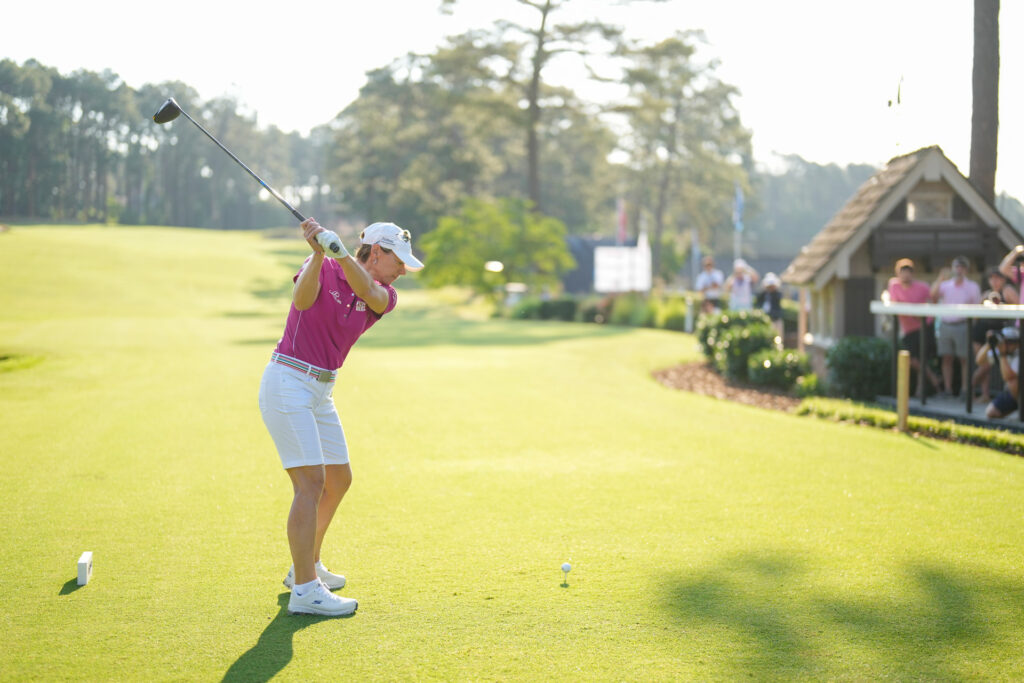 Annika Sorenstam who won the U.S. Women's Open at Pine Needles in 1996, is teeing it up in the Championship for the first time since 2008 when she finished 24th :
"My goal is obviously to play the best I can. I know what I'm capable of, I can hit fairways and greens. I can make putts. That's my goal this week. Obviously, I'm a different position now than in '96 where I was probably one of the longest off the tees and would hit last into the greens. Now it's the reverse. So kind of the feeling that I had when I played at The Colonial, you know, just get out there first on the greens.
"I think this course is quite generous off the tee, and it's more around the greens being precise with your irons. I'm not really going to have a score in mind, but I feel good about my game.
"I want the kids to see what it's like to play in an Open, and I've been here. It's more to maximize on a lot of different levels than just my game."
Two-time Major Champion Lydia Ko added: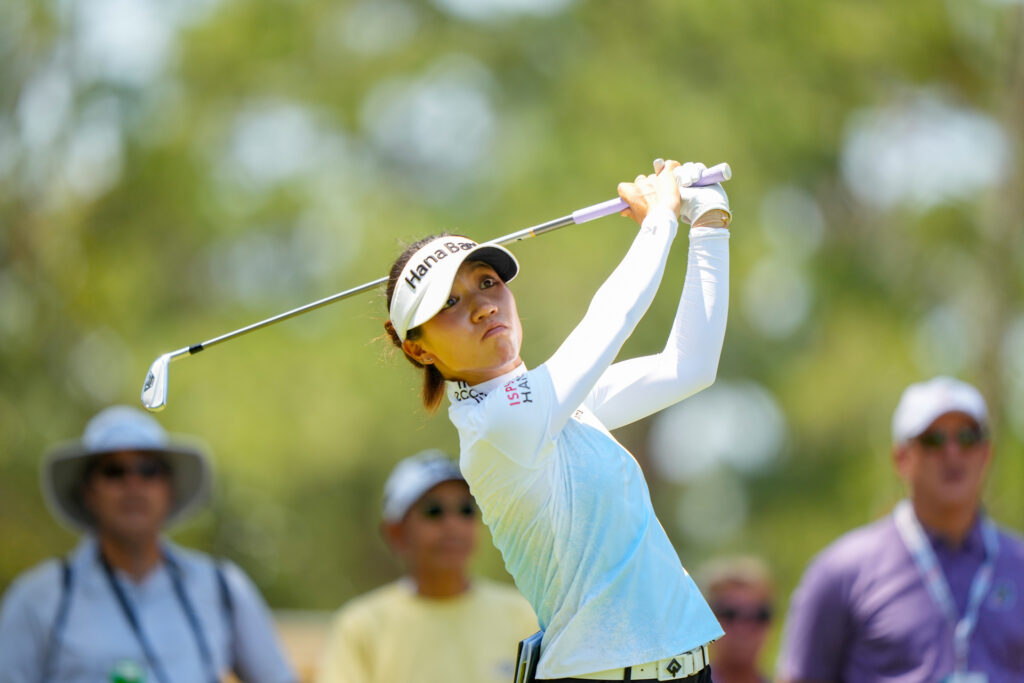 "Those are like the extra bonuses and perks for us, I think. As an athlete and as a female athlete, to be able to play for this kind of money, I think it's not even just for my generation, but for the future generations, and when you see like what our founders played for, I think we should be very grateful, but at the same time I think there's still a ways to go, and I'm excited where women's golf and golf is trending.
"At the end of the day, yes, the more zeros are better, but we're all professional athletes and trying to play well in what we do and just having a good time out there, and to be able to play for more money doing that is a bonus.
"Just for me, like sometimes I play with these players and see how well they play and the amount of talent, I feel like the women's game deserves this, and that's why I said earlier, I think we're very thankful to these partners that really believe in us and see what we see. Hopefully more and more of these great partnerships will happen, and it will just continue to grow in many different aspects."
Whilst 16-year-old amateur and ANWA Champion Anna Davis is taking everything in her stride: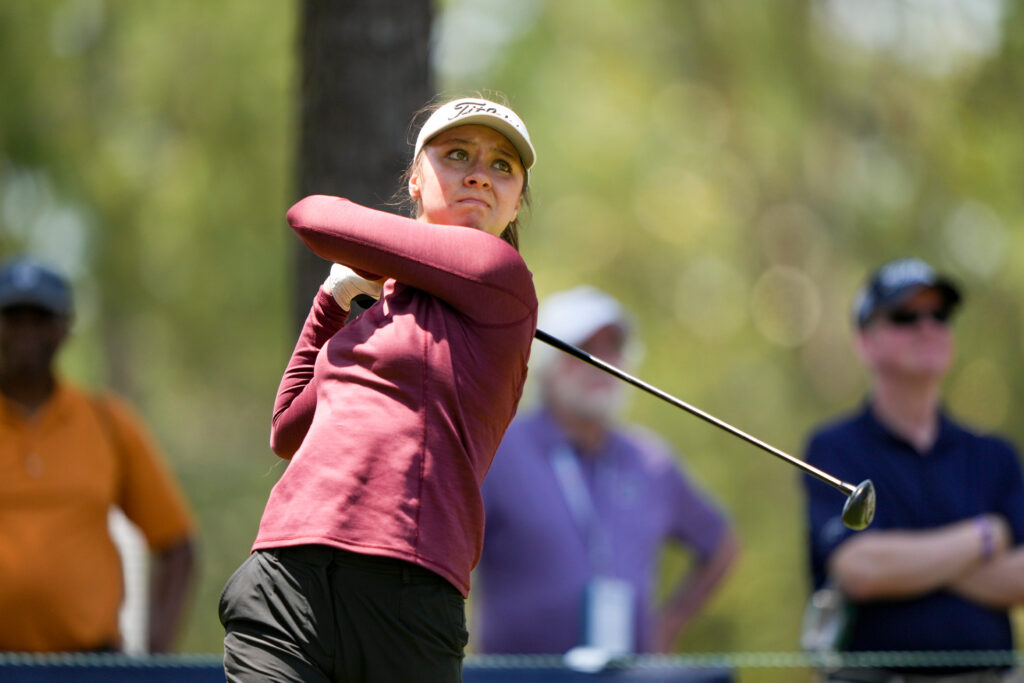 "It's cool because if you told me a year ago that I'd be playing with Lydia Ko and the Korda sisters I'd be like, you're crazy! That wouldn't make any sense. But I think it's super cool. I think now it's processed a little more, but I don't know, it's cool just being able to watch them growing up and now playing with them and really seeing them in person and getting to know them. It's cool."
The U.S. Women's Open tees off at 7:00am on the 9th tee at Pine Needles with Anna Morgan (a), Gabby Lemiex and Ingrid Gutierrez. Full tee times here. View the U.S. Women's Open live leaderboard here.
Callaway Competition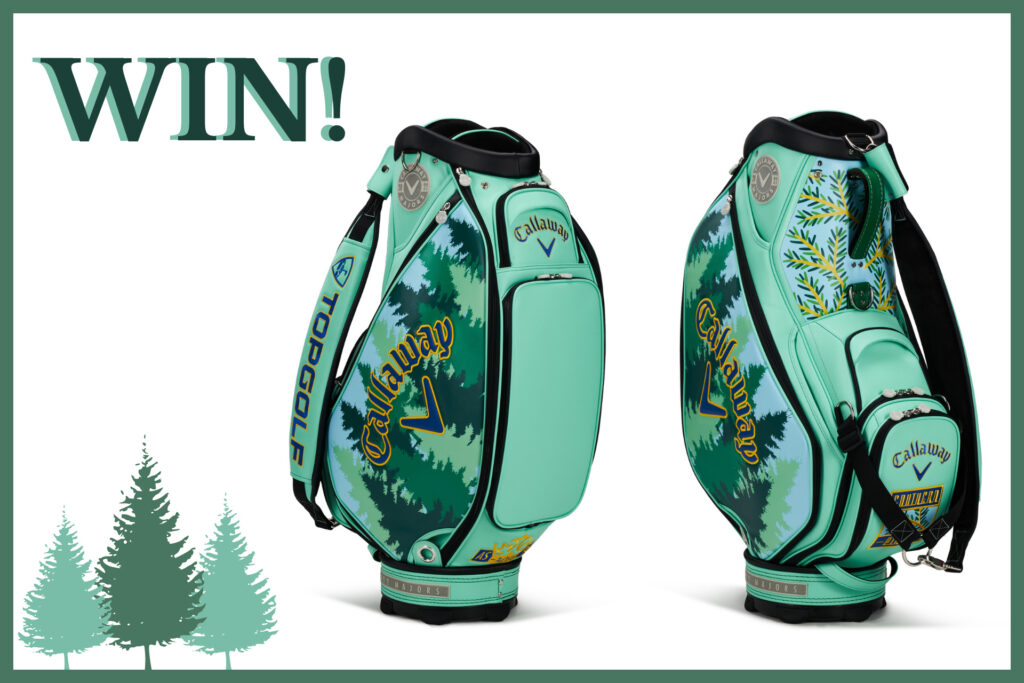 Don't forget to enter our Callaway U.S. Women's Open Competition to win a Callaway Women's June Major Staff Bag in honour of the U.S. Women's Open plus three matching headcovers.