The final round did not disappoint in Tokyo as Nelly Korda battled to stay in gold medal position and win a second golf gold for Team USA
After four days where temperatures soared in Tokyo and many struggled to handle the heat it was World Number one Nelly Korda who kept her cool to continue her dominance on the 2021 season to claim a second gold medal in six days for Team USA at Kasumigaseki Country Club.
Like in the men's individual strokeplay, there was a play-off but this time only two players were involved and they were playing for silver. Home favourite Mone Inami took on Rio 2016 silver medallist Lydia Ko and after a par on a return to the 18th she won the first medal in Olympic golf for Japan.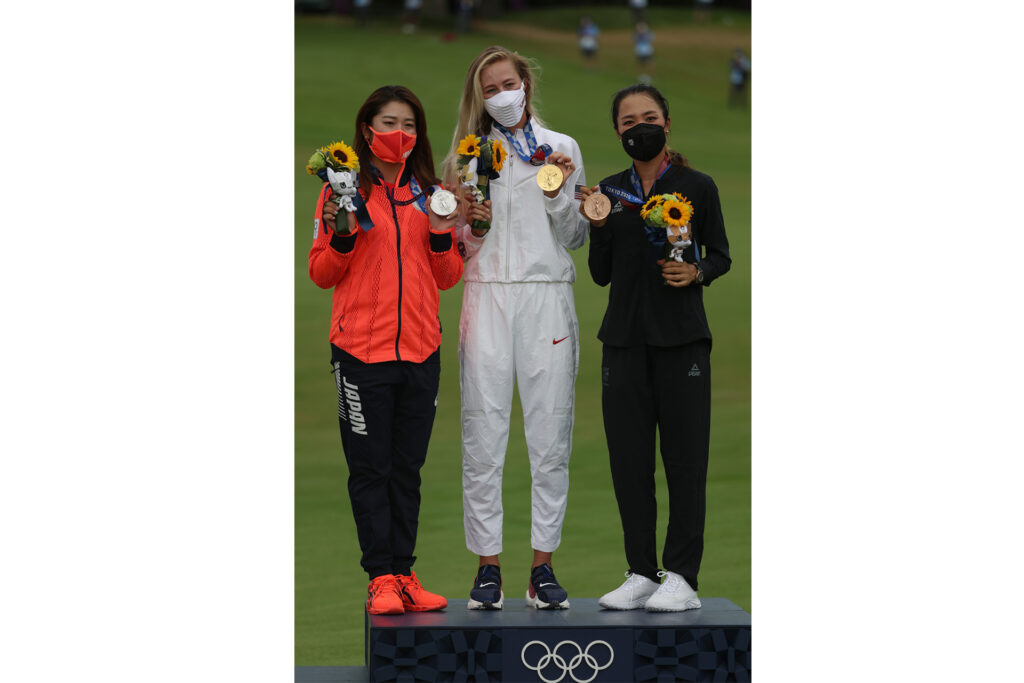 Not all plain sailing for Korda
Although she had a three shot lead heading into the final round, it wasn't all plain sailing for the KPMG Women's PGA champion. After starting with a long putt for birdie on the first to take a four shot advantage, a double-bogey on the par three seventh hole closed the gap with the chasing field. A birdie on the eighth matched that of her playing partner India's Aditi Ashok to have them both on -15.
New Zealand's Lydia Ko was also in the same group and got off to a flying start with five birdies on the front nine. Another birdie followed for Korda at nine, whilst Ashok dropped a shot and Ko parred giving the American a one shot lead into the back nine.
It was on the back nine that 22-year-old Mone Inami made her move, after making the turn at two-under-par for the day at -12, she made five birdies to head down 18 with a share of the lead. However, a bogey on 18 dropped her back to -16.
Weather disrupted play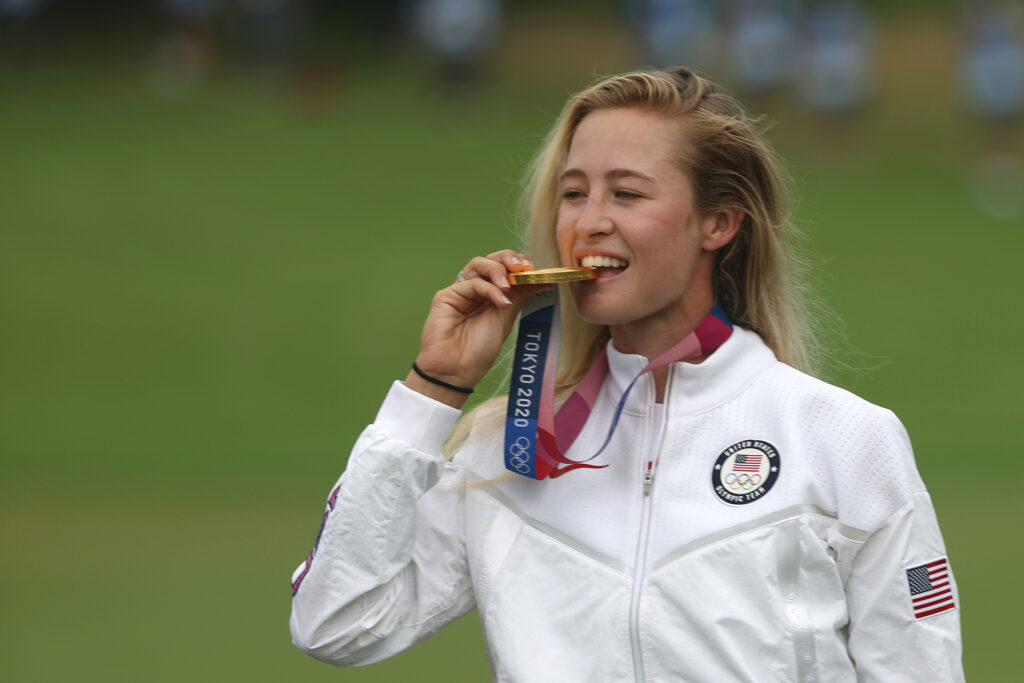 A tropical storm in the area had threatened to shorten the event to 54-holes but with an earlier two-tee start, they managed to get 71 holes completed before play was forced to pause.
The brief weather delay of an hour could have knocked 23-year-old Korda off her stride but with just a par to make on 18 she calmly took two putts from around 30 feet for par and the gold medal, with her sister Jessica there to congratulate her.
Ko, who had had a mixed back nine of three bogeys and four birdies to also finish on -16 headed into a play-off down the 18th with Inami. The 24-year-old drove her tee shot into a fairway bunker and Inami's was down the middle of the fairway, Inami had the advantage and was able to par and secure the silver medal for Japan.
An overwhelming experience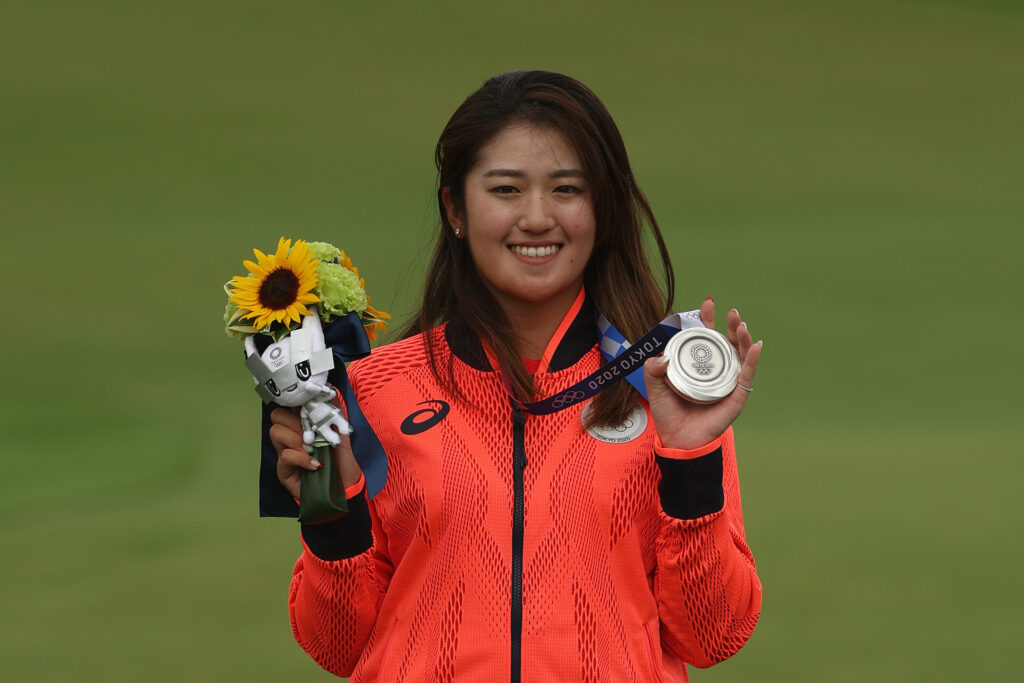 Inami knows how important her silver medal is for her country, she said:
"For me, I don't feel this is real, still kind of can't believe the Olympics were held in Japan and Japanese player win the medal. So for the future of the golf players, for the younger generations who wish to play the golf, I hope such a generation of younger golfers will come out."
Ko was overwhelmed when speaking about her bronze medal as she revealed her grandmother had died recently, she said:
"I just wanted to make my family really proud and my country really proud and to be able to win a medal for them, it means so much. Not to me, but to everyone who has been on this journey with me. This is for my grandma."
She also spoke of the pressure that Korda would have been feeling as World Number one going into the event:
"It's not easy playing as the No. 1 in the Olympics, I did that in Rio and for her to fight through those kind of pressure and expectations and to end up winning the gold, I think it shows what kind of class player she is. So, yeah, I'm sure this is the start of many more majors and many more wins for Nelly."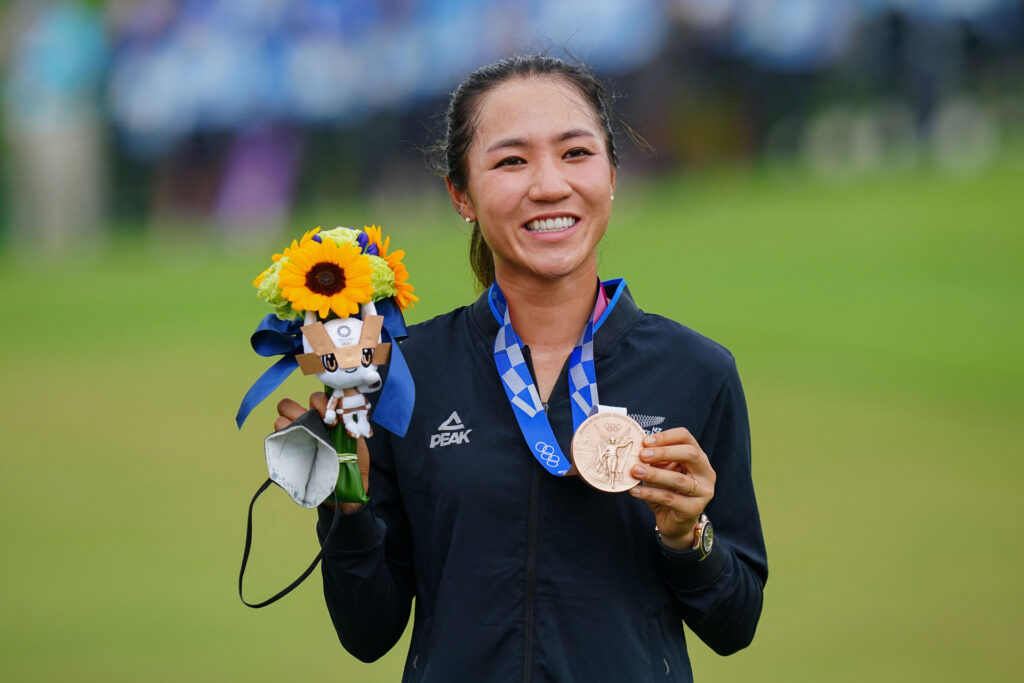 Talking of the weather delay and gold medal, Team USA's Korda, made sure she remained as calm as possible heading into the final hole, she said:
"Obviously I was nervous, but during the rain delay I was just with my sister (Jessica), we were relaxing, kind of chit chatting on the ground, in the clubhouse and I think that really helped a lot just to kind of not think about it and just to kind of take a step away in a sense during that rain delay and have some fun,"
"It feels amazing. Lydia was playing really well, so was Mone, they both played super well, so we were all bunched up there. It was very stressful, but I kept it together, I fought pretty hard."
Rio 2016 gold medallist Inbee Park finished in a tie for 23rd and bronze medallist Shanshan Feng was in eighth. Team GB's Jodi Ewart Shadoff and Mel Reid finished in 40th and 55th respectively.
We now have just under three years until golf at Paris 2024 where players will take to the fairways of Le Golf National. Between now and then there is still likely to be much discussion around the format of the event but it is safe to say that for these games, at least, the final day for both events brought the drama we would hope for so that golf was properly showcased on the world stage.
See the final Tokyo Olympics Women's leaderboard here.