The TGL, a new tech-inspired golf league from Tiger Woods and Rory McIlroy, has faced a major set back this week. Patrick Brennan discusses whether this is a sign of things to come
This month, we've had a lot of news on the start-up league, TGL. Hopefully you've had a chance to read my quick overview of the TGL. If you haven't, click here.
As the teams were announced for the TGL in late summer 2023, the SoFi arena in Palm Beach, Florida stood proud and ready, awaiting the arrival of 24 of the world's top golfers, to try their hand at the future of virtual reality golf. Boundaries would be pushed, new technology embraced, and a whole new format to be tried and tested.
Fast forward to mid-November, Jon Rahm has pulled out; and the SoFi arena also suffered a devastating loss this week, caving in due to a temporary power failure and requiring immediate attention to stay on schedule for January 2024. A hard-hitting list of players and investors may have to wait a while longer.
The TGL has been praised significantly and criticised heavily depending on your allegiances. I think the incentive is attractive, transforming golf from a quieter, studious sport to a fan-focused, entertaining spectacle that aims to attract people who may not have considered golf before. It's just as new for golf addicts as it is for beginners, with so many changes from a regular stroke play event.
Comparisons to LIV:
It's interesting to see those that will compare TGL to LIV, firstly because the joint venture from TMRW Sports appeared to be a knee-jerk reaction to the Saudi-backed league. The comparisons were quick to be drawn, from prioritising the fan-centred experience to mixing up the format.
I think the announcement of TGL has made LIV fans realise they didn't go far enough to separate from the regular PGA Tour events. Yes, they shaved off 18 holes and the lower half of the trouser leg. But LIV isn't as competitive as they would like, with Cam Smith running the show most weeks, and the nature of limited fields means making a competitive event is much harder.
TGL is using a cinema screen, robotic greens, under the lights, headphones and mic'd up golfers, which really combines some elements of 'The Match'. It's very clearly not 'normal' golf. Viewers now tune in to watch Formula One Drivers racing golf carts and hitting shots at a giant sphere in Vegas. Golf is changing.
Critique:
A major fault of LIV in my opinion was failing to include women in the format from the start. The mantra of 'grow the game' falls flat at the first hurdle, and the mixed events always go so well. I figured LPGA players would be soon invited to LIV events. In the same vein, TGL had the opportunity to do the same, especially with giants of women's sport like Serena and Venus Williams investing in one of the teams.
I think having the best of the female players at TGL would bring in even more viewers. Perhaps TGL intends to do this eventually.
The main issue will be having the players buy in – travelling to Florida is no big deal for Rory, Tiger and most of the guys that already live down there. However, it's more time that could be spent grinding in the run-up to the Masters. Would Nick Faldo have signed up for this back in the '90s? Tiger in the 2000's? I feel there is a lot of pressure on the guys to perform for something where they don't really benefit, despite being a fun set-up.
For now, the format, set-up, conditions and fan experience is all different to what we know, but ready to be embraced. With the collapse of the SoFi arena, the tech-infused start-up has started behind the eight ball. Will they fall at the first hurdle or take this chance to rebuild?
For more information on the TGL visit tglgolf.com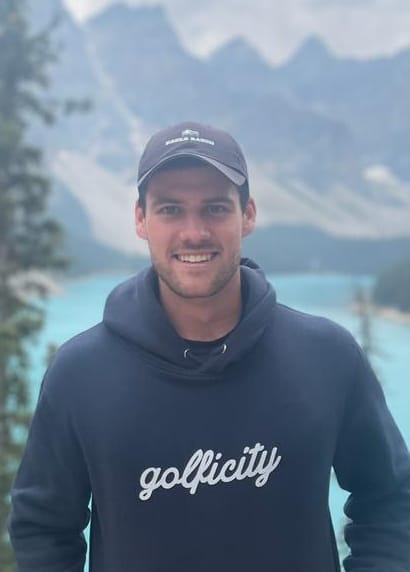 Meet Patrick Brennan
Patrick is originally from the Lake District, UK but moved to British Columbia, Canada after university. He writes for several media outlets, including Golficity, and has been doing so for over 18 months.
His main writing interests are professional golf tours, the Majors and any good underdog story!
He comes from a sporting family and, when not cycling or skiing, plays off a six handicap - trying and failing to keep the family bragging rights, often due to a streaky driver!