Major winner Sophia Popov has announced the arrival of her baby daughter Maya Mae Mehles via Instagram
Everyone at Women & Golf are sending their congratulations to 2020 AIG Women's Open champion Sophia Popov and her husband Max Mehles, who welcomed a baby girl on June 8, 2023.
The 30-year-old took to her Instagram on Sunday to make the happy announcement to her 32 thousand followers: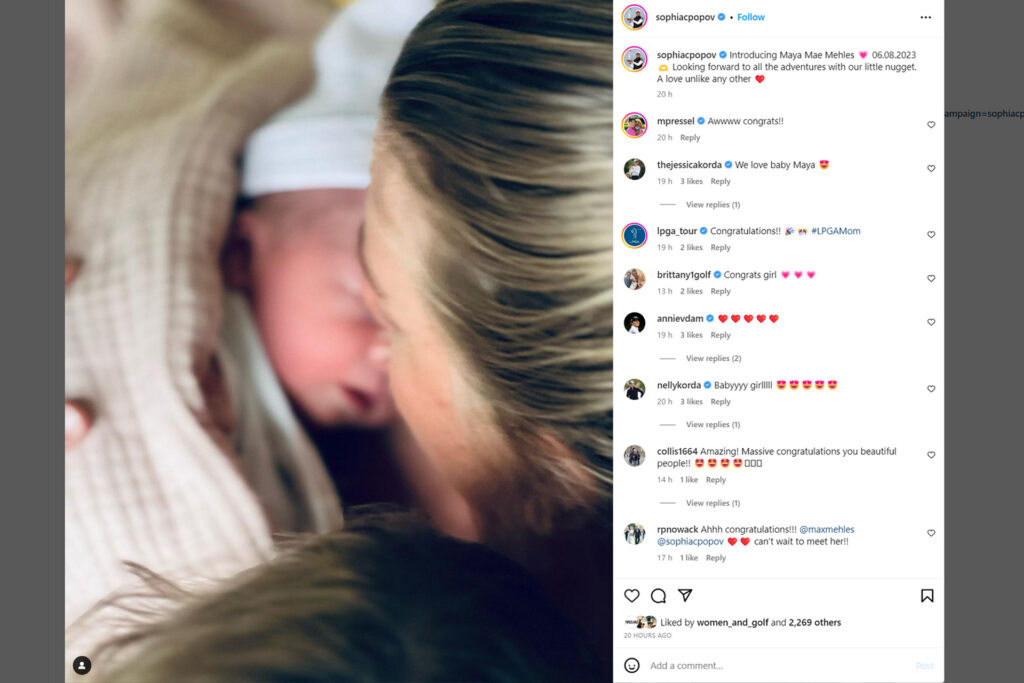 The image was captioned with "Introducing Maya Mae Mehles 💗 06.08.2023 🫶 Looking forward to all the adventures with our little nugget. A love unlike any other ❤️"
LPGA players were quick to offer their congratulations with Morgan Pressel saying "Awwww congrats!!" and Jessica Korda adding "We love baby Maya 😍"
It was on January 2 that Popov announced that she and Max would be expecting a baby: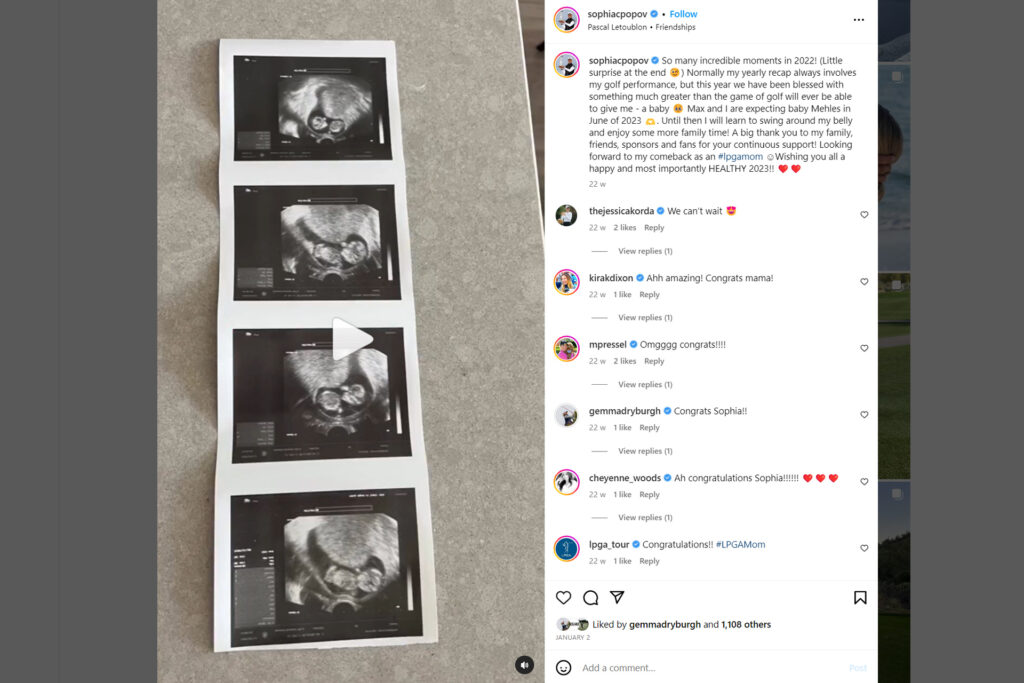 "So many incredible moments in 2022! (Little surprise at the end 😉) Normally my yearly recap always involves my golf performance, but this year we have been blessed with something much greater than the game of golf will ever be able to give me - a baby 🥹 Max and I are expecting baby Mehles in June of 2023 🫶. Until then I will learn to swing around my belly and enjoy some more family time! A big thank you to my family, friends, sponsors and fans for your continuous support! Looking forward to my comeback as an #lpgamom ☺️Wishing you all a happy and most importantly HEALTHY 2023!! ❤️❤️"
Popov was sidelined with a shoulder injury for the rest of the 2022 season in September and played her last event at the CP Women's Open at the end of August.
Her time will now be focused on baby Maya and we wish her all the best as she begins her next exciting chapter of motherhood.