A dominant American side win back the Ryder Cup with the largest winning margin since 1979. Winning 19-9 at Whistling Straits.
There had been a looming inevitability that Europe were going to lose the Ryder Cup, the only real question was, by how much? It was safe to say that not even a miracle would have changed the outcome when faced with an American side who had dominated the first two days, had an average world ranking of 8.9, average age of 26.4 years and 98% of the crowd behind them.
McIlroy, Westwood and Poulter all put their first points on the board and Hovland added a half but it was the shear dominance of team USA which was amazing to watch. Their self-belief all week was untouchable, it seemed that nothing could penetrate this team or even come close to derailing their efforts to secure the biggest win margin since 1979 when Europe became part of the Ryder Cup.
Until this point the biggest win margin was 18½ to 9½, which was achieved once by team USA in 1981 and twice by team Europe in 2004 and 2006. The final 19 to 9 will obviously go down in history and nothing can be taken away from the performances we witnessed over the three days.
We could speculate about what went right and what went wrong. I'd even argue that Stricker had such a strong team that his Captaincy was more about bringing the team together to unite for the win rather than making strategic picks, such was the depth of talent in his team.
Here's what the teams had to say about his historic week in Wisconsin:
Team USA
Steve Stricker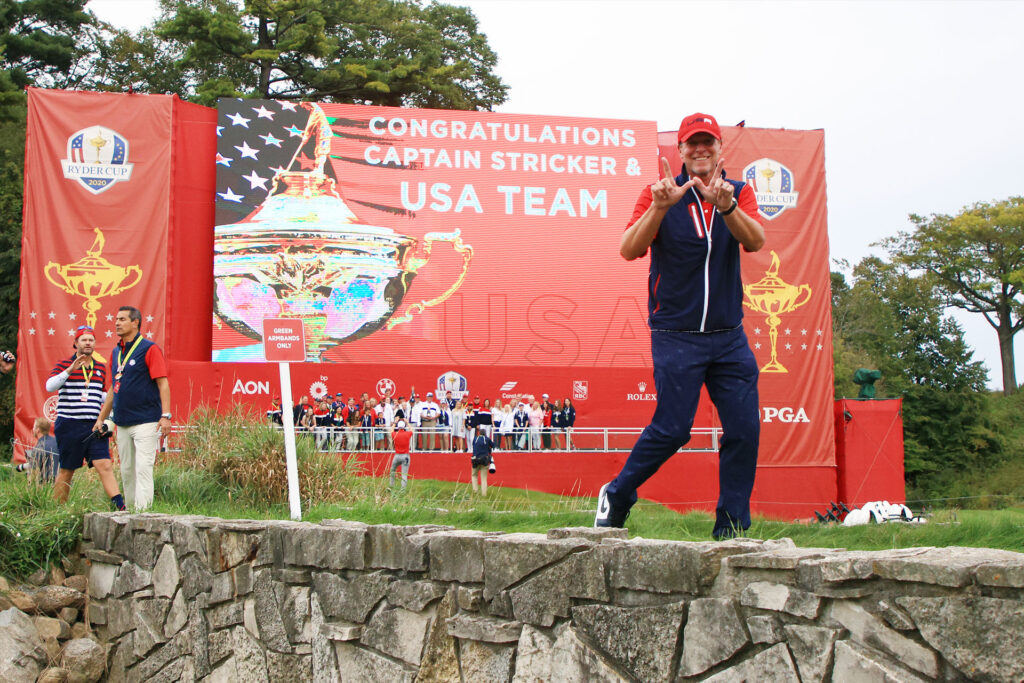 "This is a new era for USA golf. They are young and they come with a lot of passion, a lot of energy, a lot of game. They are just so good. So, it's exciting to see these guys and exciting for us in Wisconsin to experience this."
"You know, I really had nothing planned for the week, no speeches from anybody, no videos. I mean, we all know it's a huge event as it is. We don't need to have some famous person of highest stature come in and tell us how important it is and we need to get fired up and do this and do that.
"Everybody knows how important it is, and they want to win. Every team I've been a part of, player or a captain, they want to win, bottom line. We all want to win, we all want to do our best, we don't want to let anybody down."
Bryson DeChambeau
"I'll tell you, from winning the Ryder Cup, this is possibly way better than any tournament I've won in my entire life, the group of people, the collective game of golf, it's so much bigger than just a singular tournament. It's about people coming together and doing something special for the game of golf. And I couldn't be more proud of Captain Strick and everybody putting their hearts out and making it the coolest experience I've ever had in my golf career."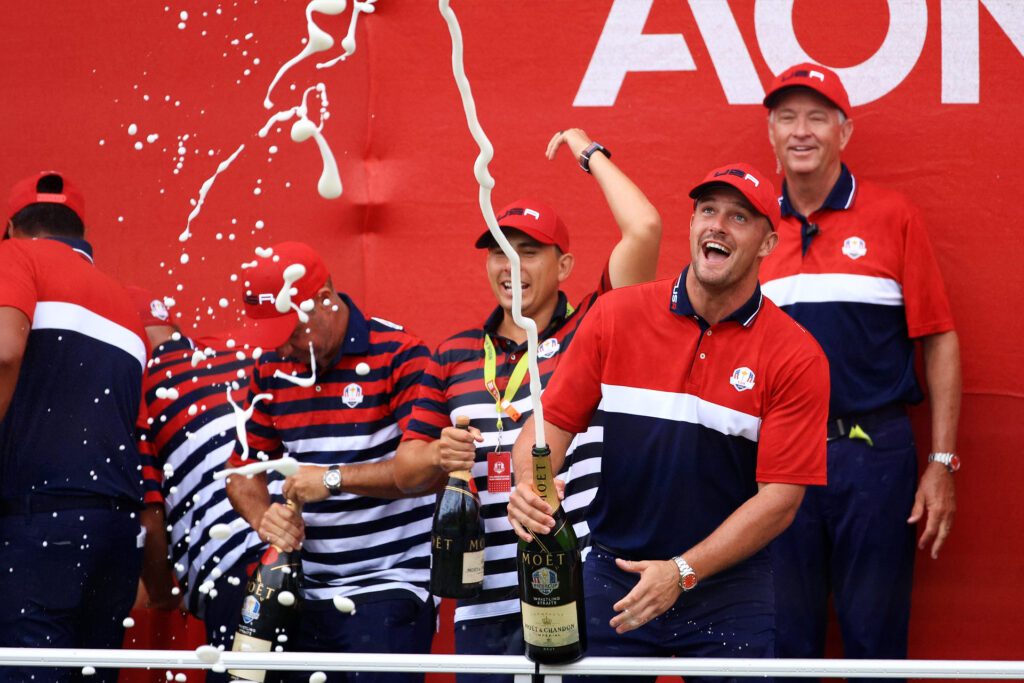 Dustin Johnson
"We had a lot of young guys, but it didn't feel like they were just because they have all played well in such big moments and big tournaments that it didn't feel like they were rookies. And they didn't play like they were rookies. They stepped up to the plate and they all wanted it. And like Xander and all of us have all said all week, the one thing we all have in common is we all hate to lose. And so that's how we came together, and we all played like it."
Jordan Spieth
"I don't want to take away from what the captains did. They did a lot of work setting this up ahead of time and then kind of taking the back seat and guys really took over. And we made a lot more putts than they did and there were a lot more roars."
Team Europe
Padraig Harrington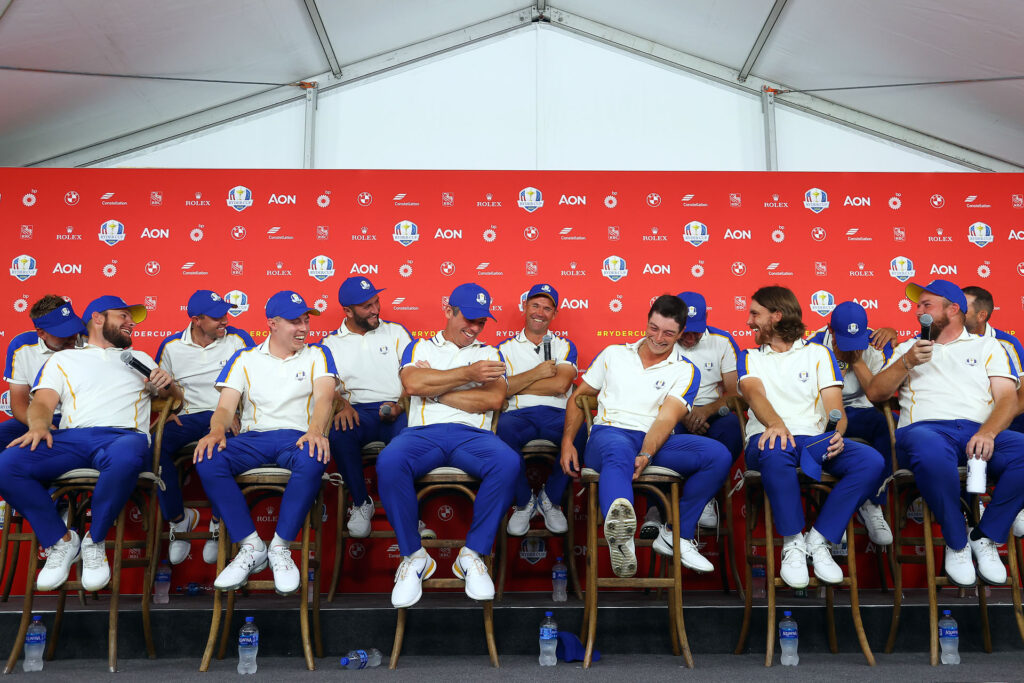 "The team did everything asked of them. They worked great together, they worked hard together, there was great team spirit. Everybody tried 100 percent. We were just beat by a better team this week, a very strong U.S. team that seemed to play right up to their ability. Had a bit of momentum, holed a few putts, had the crowd behind them. Just a lot of things really tough to overcome."
Ian Poulter
"It's pretty simple, it means a lot to be part of these teams. We play a selfish sport week-in, week-out, and when we have this team spirit that we have. These things don't come around very often. It's special to put the shirt on. It's special to get around all these guys in a way that you would not imagine. It means a lot in Europe to represent Europe in The Ryder Cup, and that's why it hurts and that's why you see all the emotion that you see."
Shane Lowry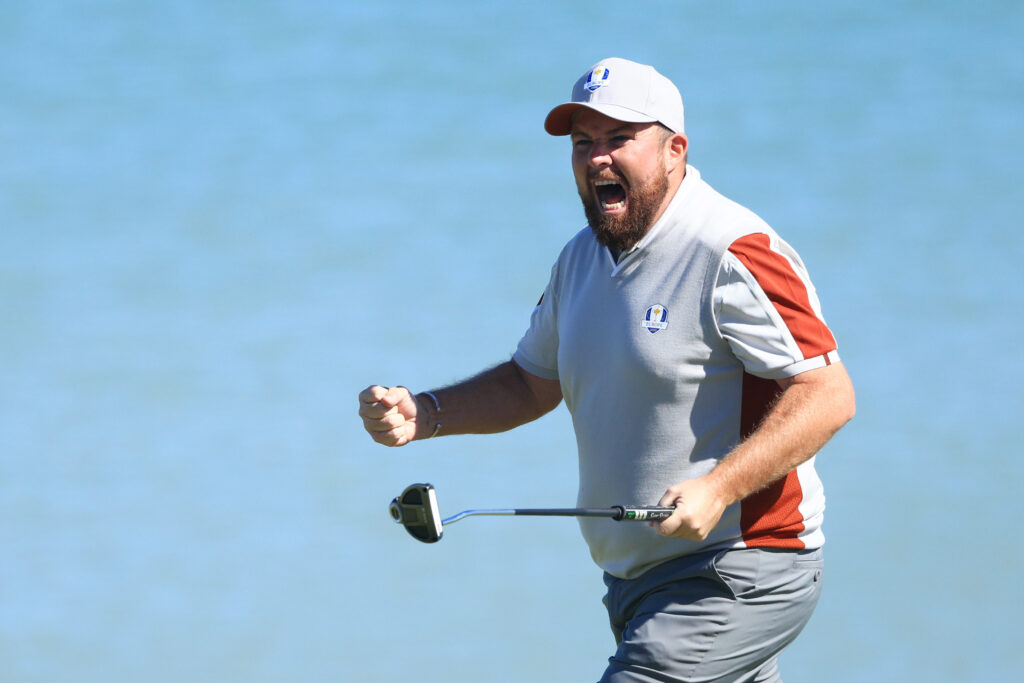 "This week has been by far the best week of my golfing career. Like honestly, to be able to share the team room with these boys, to be able to play for Paddy, it's just been so special. I said to the lads last night, I'm having the time of my life, and we're six points behind. What's it going to be like when we're leading?"
Sergio Garcia
"I'm so proud of them. I love all of them so much and so proud of the way they played. Just have to accept it. The Americans, they played great, they made most of the right shots at the right time and most of the putts when they had to. It's quite simple."
Rory McIlroy
"Incredibly proud to be a part of this team, to be teammates of all these guys, the captain, the vice captains. We've had a great time. I've been extremely disappointed that I haven't contributed more for the team. I'm glad I got a point on the board today for them. It's been a tough week. And the more and more I play in this event, I realize that it's the best event in golf, bar none. I love being a part of it. I can't wait to be a part of many more. Yeah, it's the best."
The celebrations will continue for quite some time for team USA and it's safe to say their confidence will be high when they head to Marco Simone Golf & Country Club in Italy in September 2023. Will we see the same again, Jordan Spieth thinks so, he said:
"If we play like we did this week, the score will look the same over there in a couple years, and that's what we're here for."
We'll revisit that comment in two years time.
This is the final day to enter our Ryder Cup Glenmuir competition - enter here.