The Rose Ladies Series is back for 2023, here are the winner's from this year's events
Back for its fourth year, the Rose Ladies Series kicked off at West Lancashire Golf Club on Tuesday, April 11. With 62 players in the field, Ladies European Tour players Lauren Horsford and Gabriella Cowley got the first event underway.
Lady Captain Jackie Rooney was on hand to welcome the players to the tee, with conditions at the start of the day sunny with some wind.
Tee times stretched from 9:30am until 1:10pm with a range of players from LET stars such as Alice Hewson, Louise Duncan and Whitney Hillier to PGA Professionals including Hannah Ralph and Keely Chiericato and three amateurs in the mix.
The early starters got the better of the weather as the clouds came over, winds picked up and rain began to fall around 1pm.
Four-time Rose Ladies Series winner Gabriella Cowley set the clubhouse lead at two-under-par and after a short rest came to spend some time with the Women & Golf Rose Ladies Series competition winners.
Rose Ladies Series Competition winners
Verity, Myles, Hannah, Eva-Grace and Harriet were all keen to meet Gabriella for a special Q&A. The LET star, took the time to give the group an insight into her career in golf, what and how she practices and even which football team she supports. The winners were able to ask Gabriella any questions they liked, we even found out that her favourite drink is cherry coke!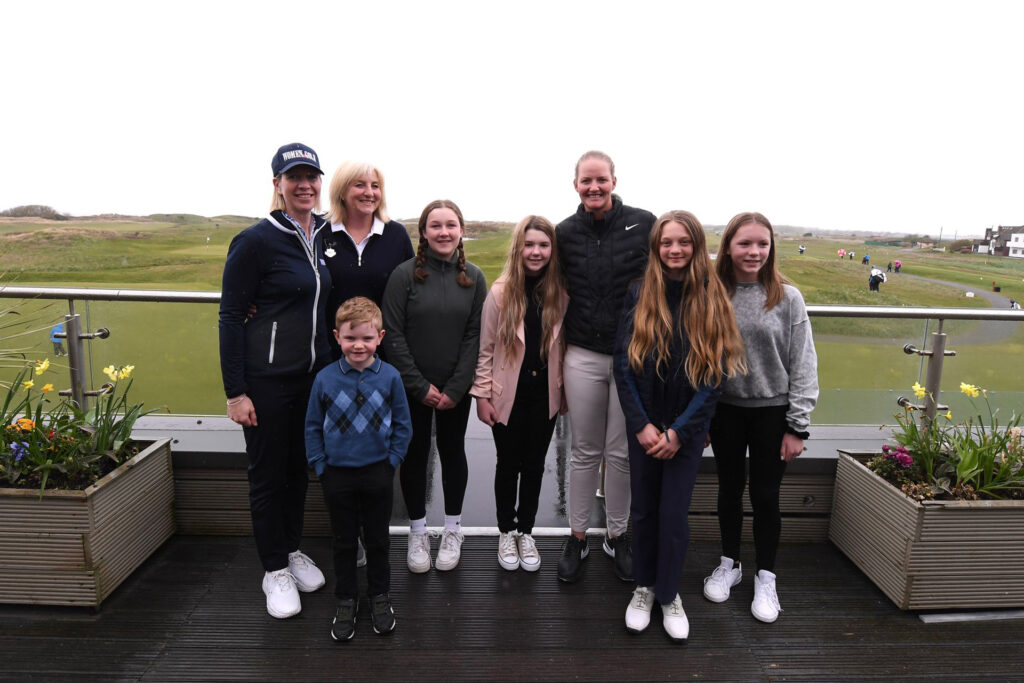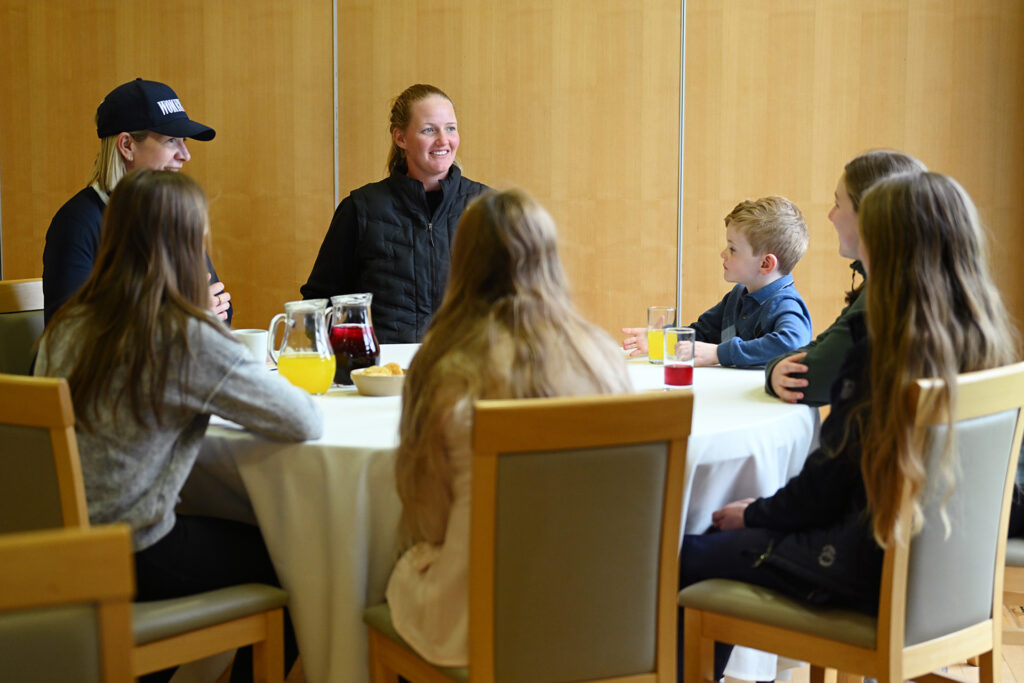 After a photo call, Gabriella then had to go back to waiting to see whether anyone could match or better her two-under-par score.
It was a long four hour wait as players came close. Most notably Emma Allen had to chip in on the last hole to force a play-off, only coming a foot short with a superb chip.
Speaking to Women & Golf after her fifth win and second at West Lancs, Cowley said:
"Obviously, to win one event on the Rose Ladies Series is great, but to win five, I just must just play well! The one day shootout kind of makes you be a bit more aggressive. You play your game, but just go for a few more shots and not be so tentative.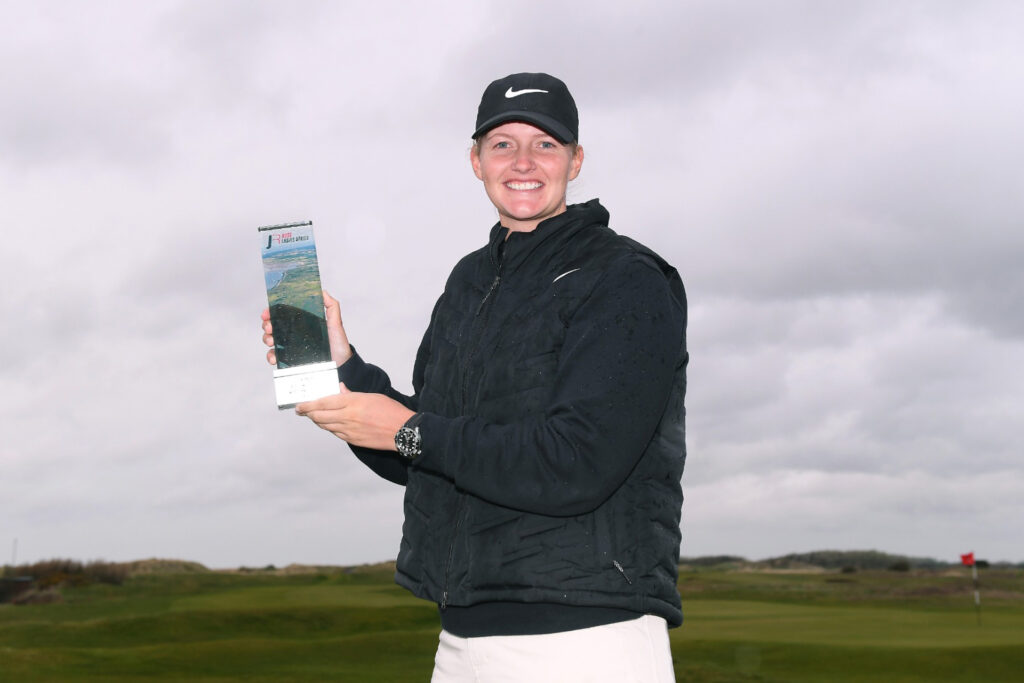 "Going forward, I need to learn from these one day events and take it into the three and four day events on the LET.
"I don't really play much links golf, obviously we have the Scottish and the Women's Open. It doesn't really suit my flight and the way that I play but if I need to play in these conditions, I can do it. That's the biggest thing for me. If I need to flight it down, then I can do those shots but also think off the eye, this course suits me. Also, the greens were really good today and I rolled the ball really well."
Watch Rose Ladies Series highlights from West Lancs
View the full leaderboard from West Lancs here.
Southport & Ainsdale Golf Club - Thursday, April 13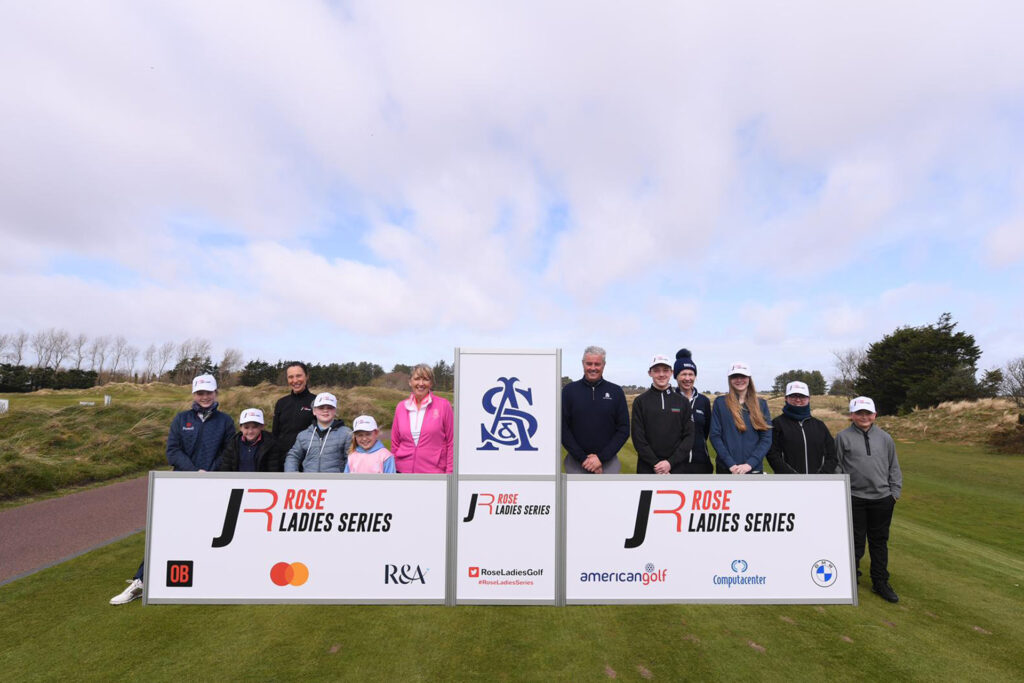 You expect it to be windy on a links course, but the wind was so strong on Thursday morning that the start of play had to be delayed by 1.5 hours.
Sarah-Jane Boyd, amateur Penelope Brown and Thalia Kirby got play underway at 9:30am and it was clear from the start that the wind, although slightly lighter, was going to have a big impact on scores across the day.
It was great to see a number of spectators across the golf course with the biggest support for Southport & Ainsdale member Charlotte Pilkington. Also, unsurprisingly, many were following Dame Laura Davies, Louise Duncan and Hayley Davis. Dame Laura, without a caddie, made time to chat to spectators and put on a great display for everyone watching.
As we did on Tuesday, we welcomed a group of junior competition winners to the club. Southport & Ainsdale Lady Captain Dianne Gillespie and Captain Derek Pilkington were on hand to give out the goody bags.
The winners then braved the windy conditions and headed out onto the golf course to see the players in action.
Following her round with Dame Laura, Hayley Davis spent time with the juniors and was on hand to answer all their questions in a special Q&A in front of the Sky Sports cameras.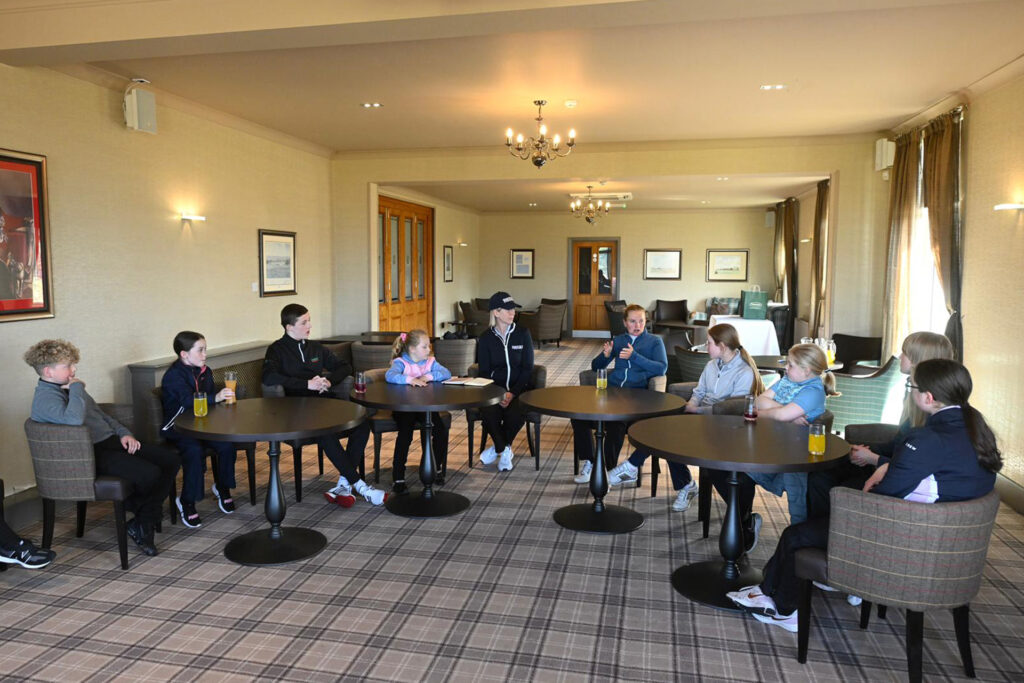 With regards to the golf, Sarah Gee held the lead for most of the day but slipped out of contention on the final couple of holes. Laura Beveridge set the club house lead at even par, which was then matched by Ana Dawson who rolled in a 12 foot birdie putt to join Beveridge.
A sudden death play-off took place off the 1st tee, whilst Dawson missed her par putt, Beveridge converted hers to win the second Rose Ladies Series event and claim the £10,000 winner's cheque.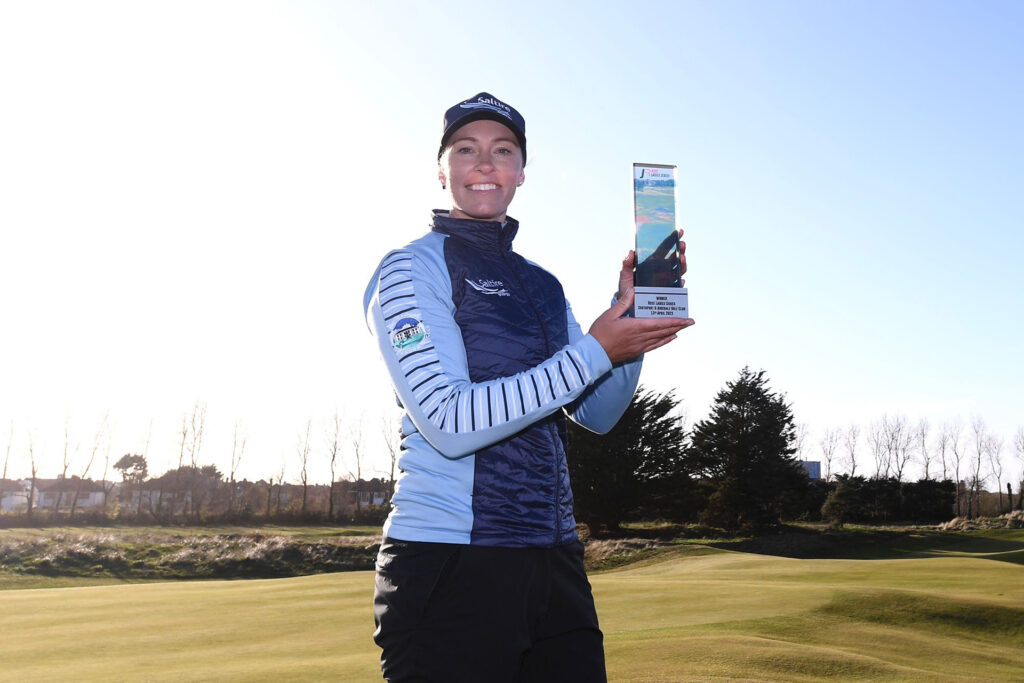 During the prizegiving, Lady Captain Dianne gave her thoughts on hosting the Rose Ladies Series for the first time:
"At a time when we at S&A are trying to raise initiatives for younger girls to take up the game of golf. Having this event and seeing how high the standards are amongst you ladies, gives us great encouragement for the future and a greater incentive to get more ladies playing this crazy but wonderful game of golf. Who knows, we might bring through the next Dame Laura Davies."
Winner Laura Beveridge had high praise for the organisers and the quality of the golf course:
"I'd like to thank the Rose Ladies Series for what they have done for women's golf in the UK. We've got some awesome opportunities to play some wonderful venues."
Watch Rose Ladies Series highlights from Southport & Ainsdale
View the full leaderboard from Southport & Ainsdale here.
Wentworth Club - Thursday, April 20
The Rose Ladies Series returned to Wentworth for the third event of the 2023 season. This time the players took to the East Course. In 2020, the season finale had to be cut short due to a fire on nearby Chobham Common, whilst playing on the West Course, which is used for the BMW PGA Championship.
Yet again, there was a star-studded field which included the return of Rose Ladies Series founder and LET star Liz Young, as well as a second appearance from Dame Laura Davis. Eighty-eight players battled it out for the £10,000 first prize.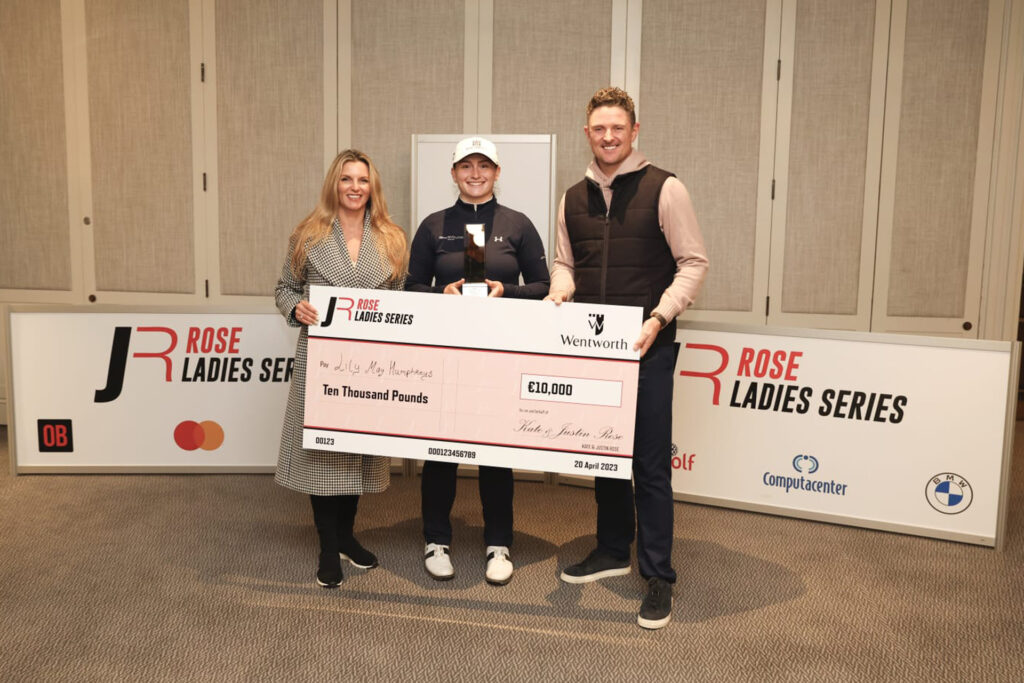 Hayley Davis, a two-time Rose Ladies Series winner and our special Q&A guest last week at Southport & Ainsdale, was two-under-par heading into the final four holes but finished with four bogeys to finish on +2.
West Lancs winner Gabriella Cowley had a mixed round which included four birdies and four bogeys to post a level par round.
Also finishing on level par and a tie for second were England's Lauren Taylor, Alice Hewson and Liz Young.
However, the day belonged to a fellow English player Lily May Humphreys who had a bogey-free round and was the only player to finish under par with birdies on two, 12, 14 and 15.
The 21-year-old adds a second professional title to her résumé this year after winning the Joburg Ladies Open on the LET at the beginning of March.
Watch Rose Ladies Series highlights from Wentworth
View the full leaderboard from Wentworth here.
Bearwood Lakes - Tuesday, April 25
The fourth and penultimate Rose Ladies Series event took place at Bearwood Lakes on Tuesday 25 April. Bearwood Lakes has been a long time supporter of the Series and popular venue for the players to compete round.
With the LET on a break until May, the field was again filled with many of their stars, including last week's winner Lily May Humphreys.
Many of the usual Rose Ladies Series suspects were near the top of the leaderboard and with nine holes to play Lauren Taylor held a one shot lead at three-under-par over West Lancashire winner Gabs Cowley, Liz Young and Gemma Clews.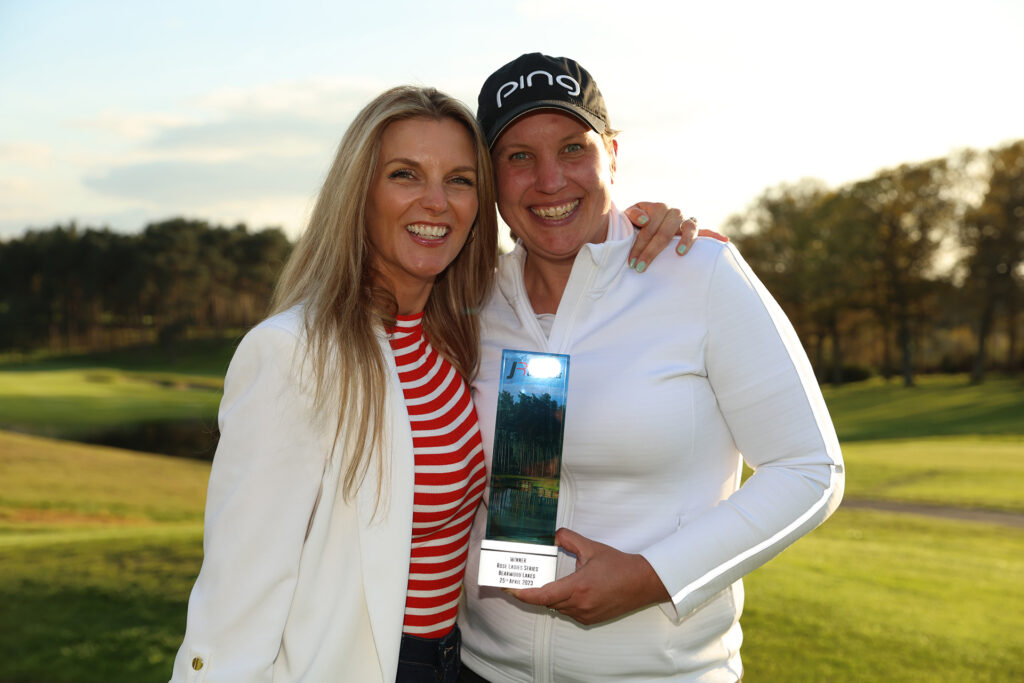 Whilst Clews' back nine got off to a double-bogey start, the others remained a little more steady. Three bogeys and three birdies from Cowley was not enough to get her a sixth win, so she had to settle for second on two-under-par.
Taylor looked to be heading for her first win, or maybe a play-off but a double bogey on the last dashed her hopes and saw her finish in tie for third with Georgina Blackman and Hannah Burke.
Young, co-founder of the Rose Ladies Series, was playing with Trish Johnson and Dame Laura Davies, had her birdie on 14 cancelled out with a bogey on 16. Which meant that she was tied with Cowley heading down the last. An all important birdie putt loomed which was duly holed and raised her hand in the air in celebration.
This was Young's third Rose Ladies Series win and she was all smiles when she received the trophy from fellow co-founder Kate Rose.
Watch Rose Ladies Series highlights from Bearwood Lakes
View the full leaderboard from Bearwood Lakes here.
The Grove - Tuesday, May 2
For the first time the Rose Ladies Series headed to The Grove in Hertfordshire to bring the 2023 series to a close.
West Lancashire champion Gabs Cowley and Wentworth winner Lily May Humphreys were in the field, looking to add a second title of the RLS season to their CV.
Out in groups one after the other, these were two players to watch as the day progressed. Cowley was joined by two-time RLS winner Hayley Davis and Cara Gainer, whilst Humphreys played with Meg MacLaren and amateur Ciata Rushmer.
Humphreys was unable to create the same performance as she had at Wentworth, having to settle for share of 21st with MacLaren and three other players.
Cowley's consistent form across RLS events continued, as did Davis' with both inspiring each other to shoot low rounds and set the clubhouse target at three-under-par.
They didn't remain there for long as 2022 Sunningdale RLS winner Georgina Blackman, who was two groups behind, narrowly missed out on birdie on the last but posted a four-under-par round to hold the lead.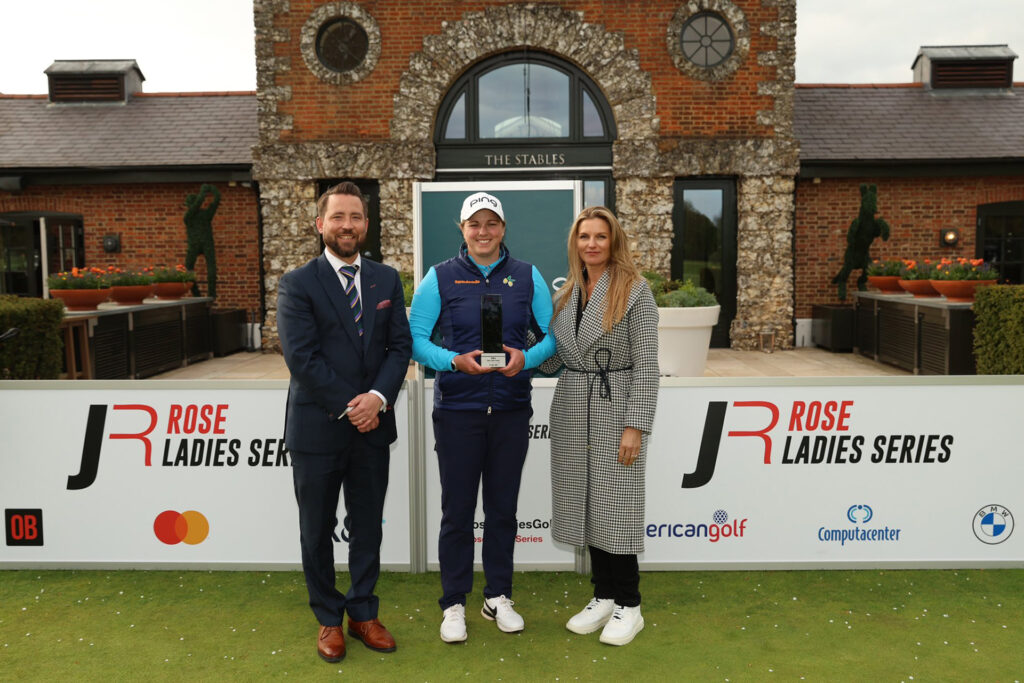 Well over an hour later Blackman was joined by Scotland's Hannah McCook, who birdied the last hole and then, Amy Taylor in the next group converted an impressive eagle on the last to jump into a three-way play-off.
The three players headed back to 18. The 18th was reachable in two shots but both Blackman and Taylor were just short in two. McCook found the green but had a long putt for eagle. Blackman and Taylor set up birdie opportunities but McCook kept her cool to drain the eagle putt and take home the £10,000 first prize.
Watch Rose Ladies Series highlights from The Grove
View the full leaderboard from The Grove here.
That concludes the 2023 Rose Ladies Series. Yet again a hugely successful run of events that have showcased women's golf, given competitive playing opportunities to professionals and