It's Diabetes Week. Emma Ballard spoke to Hannah McCook to see how she is recovering after hip surgery in March.
In November we caught up with LET Access Series golfer Hannah McCook to find out how she manages her diabetes on Tour and why she wants to raise awareness of the condition. Since then, she has undergone hip surgery and is now on the road to recovery.
It is the start of Diabetes Week and the theme is #DiabetesStories so we thought it was a perfect time to check in with Hannah to see how the surgery went, her recovery and her role as a Dexcom warrior.
Why did you decide to have surgery?
I had hip surgery at the start of March. It had been bothering me for a couple of years and it got to the point when I'd move on the sofa and be in tears. I could still play golf, run and cycle, but it would annoy me at times. Anything walking in a straight line was totally fine, it was the rotation that was the problem. Basically, I had to get surgery to fix it or else it would have progressively got worse, it wasn't going to fix itself.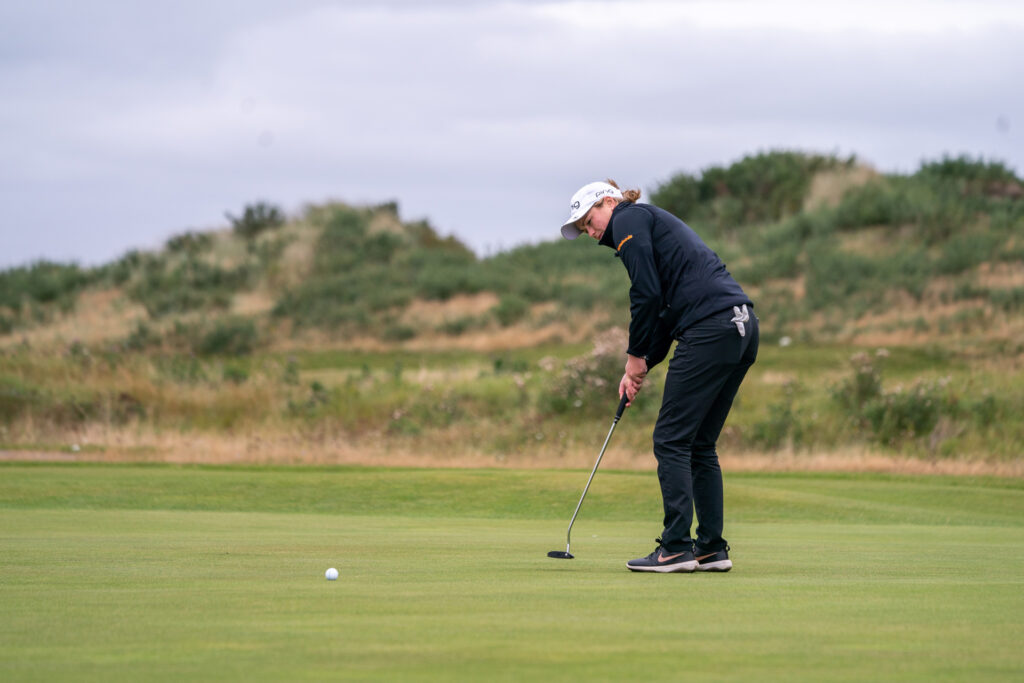 What is different when you have surgery as a diabetic?
Surgery was in the evening, which worked out better for me as I got to stay in overnight, to make sure that I was ok. In terms of diabetes with surgery, it does make it a bit more complicated with regards to your body's reaction to surgery because your blood sugars go a bit crazy post-surgery. I also had to fast from 10am in the morning before my surgery.
Thanks to Dexcom I was able to track my glucose levels all day long, and see that it was probably the best I had for weeks. At the hospital, the anaesthetist could use the app on my phone to check my glucose levels, to compliment the finger prick tests. I am not sure whether he used it or not, but I was woken up post-surgery and was asked to check my glucose on the Dexcom app. I checked it on my phone and then went straight back to sleep!
How is the recovery going so far?
It's good but it's a really slow process. I'm about 14 weeks down the line now, so I am building up. I managed to walk the back nine of the Queens course at Gleneagles the other day and chipped around each green. This is the furthest I have walked on a golf course.
At the moment, I am hitting balls two to three times a week, building it up. Yesterday I hit 40 balls up to 50 yards which is far as I am at. It's strange as you turn up to the range with a lob wedge and a bucket of balls. It's great but at the same time all you want to do is stand there with every club and smash your driver. However, compared to where I was a couple of months ago, it's a big change already.
I knew it would be slow and it has obviously been frustrating, but I can kind of see a light at the end of the tunnel which is keeping me going.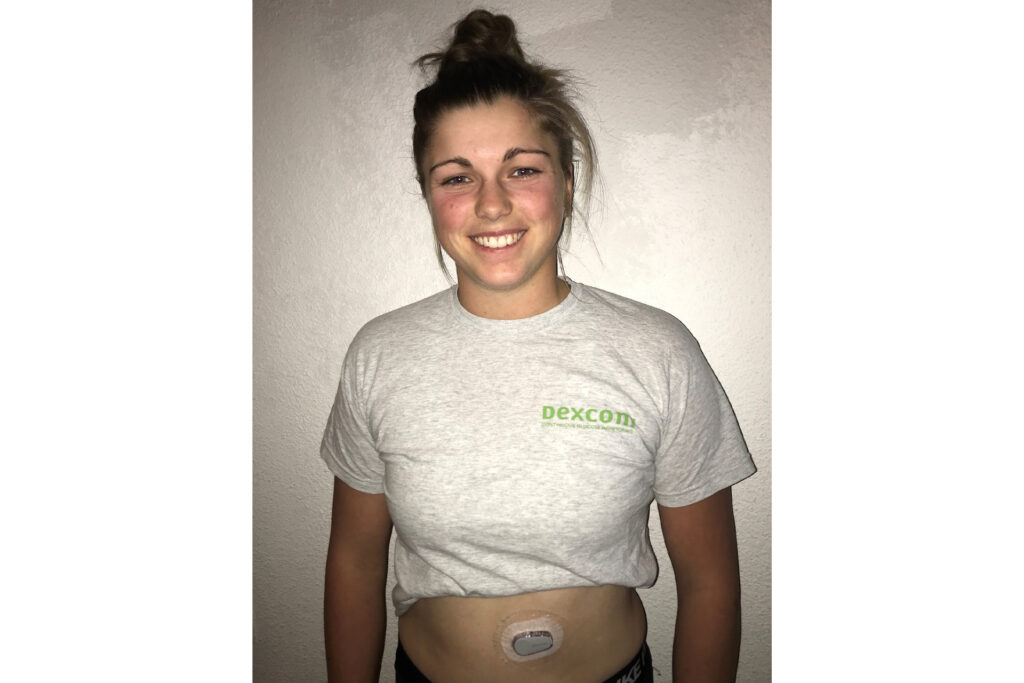 You're a Dexcom Warrior which means you are part of a community that are using their personal experiences to inspire and guide others with diabetes. What is Dexcom?
It is basically a continuous glucose monitor that is on you for ten days at a time. A small sensor under the skin reads your glucose levels every five minutes. This transmits to the Dexcom app on your phone, it gives you direction arrows showing where your glucose is going, so you can see the trend. You can then look back on the app to see what happened over the last 24 hours.
There is also the Dexcom Clarity app with allows you to look back months and months for data to track where the trends are to make things better.
It's just a case of picking up your phone, looking at the app and I can see instantly where my glucose is at rather than having to prick your finger and wait five to ten seconds to see where you are at. It's the ability to be able to see what your level is at any time even when you wake up in the middle of the night. There are even alerts and alarms that will wake you up if you're about to have a hypoglycaemic or hyperglycaemic attack before it happens, which is a real lifesaver.
How do you use Dexcom on the golf course?
On the golf course it makes it so much easier than wondering where you are at and having to test yourself.
There is also a receiver if you don't have your phone. Normally I use both on the course but probably the receiver more. When it's raining and you can just pick it out of your bag to check rather than trying to take blood out of your finger when it's wet. It's just a disaster trying to do it that way. It just makes it so much easier; you can take a glance and know in seconds. You don't have to tell the other girls in your group to hang on a second and then they have to wait for you to test yourself.
If the sensor isn't on show then it is invisible and people wouldn't know. When you look at your phone you could be texting someone but you're actually looking at your glucose levels.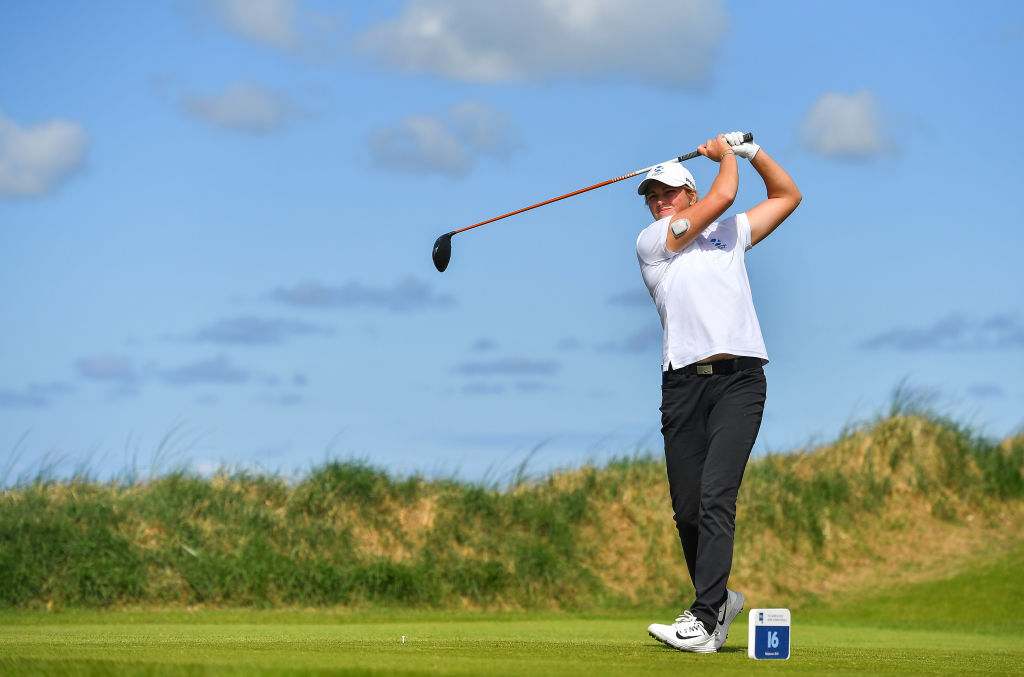 What will you be doing to support Diabetes Week?
I always try and support. Obviously, it's something that happens every year and it's about raising awareness. It's probably something that I have been more involved with over the last few years.
I want to show others that although it is hard, you can get on with it and it's not going to stop you from doing what you want to do. You have to try and control it as best you can as every day is different and every day isn't great.
I always try and think that there are people worse off than me, at least I can still do what I love to do. Having diabetes does mean I have to prepare more for things, but I can still do it.
When do you hope to be back playing competitively?
Well, I have full playing rights on the LET Access Series this year. My hope is to be back in time from the Women's Scottish Open which is taking place at Dumbarnie Links from 12th to 15th August. I have a sponsors invite to it which is giving me a lot of motivation to be fully recovered by then. So, watch this space!
Find out more about Hannah here and if you would like to know more about Dexcom please visit their website https://www.dexcom.com/en-GB
Are you a diabetic who plays golf and have a story to tell? Please do let us know by dropping us an email here.