Women & Golf columnist Patrick Brennan reflects on Rickie Fowler claiming his sixth PGA Tour victory at the Rocket Mortgage Classic
A lot can happen in four years.
The 2019 Waste Management Phoenix Open came to a conclusion with Rickie Fowler the eventual winner, fending off Justin Thomas and Brendan Grace for his fifth PGA Tour victory. Suffice to say we didn't see much of Rickie contending for the rest of that season. Or the season after that. Or 2022. He amassed only four top 10s in all PGA Tour tournaments since that win at Scottsdale.
And now he returns like a vibrant orange phoenix from the ashes, firing off stellar performances at the Players, the Memorial and the U.S. Open, securing six top 10s by June. The win here today means his last five results are:
T6
T9
T5 (US Open)
T13
1st
And what a way to win it. The course playing very gettable over in Detroit – Collin Morikawa on fire, posting -24 alongside Adam Hadwin for the clubhouse lead. Rickie needs a birdie down the 72nd to force the play-off, and conjures up the same Fowler that won the Players over Sergio in style back in 2015 – stuffing it to five feet.
He repeated the feat in the first play-off hole, bagging a 25-footer for the win. It is great to see him back contending, and is definitely a good pick for the Open in Hoylake in a few days' time.
Why it's great to see Rickie win again
The reason it is so great to see Rickie back to the top is threefold – he is such a likeable guy, I love seeing him hit five footers twice as hard as I do – but also the last time he won, golf was in such a different place. We had never heard of Scottie Scheffler. Tiger only had four green jackets. LIV Golf was non-existent. Fowler is a time capsule for the golfing fans – he was the big name that ever quite lived up to the hype, the blur of orange just fading away in recent years.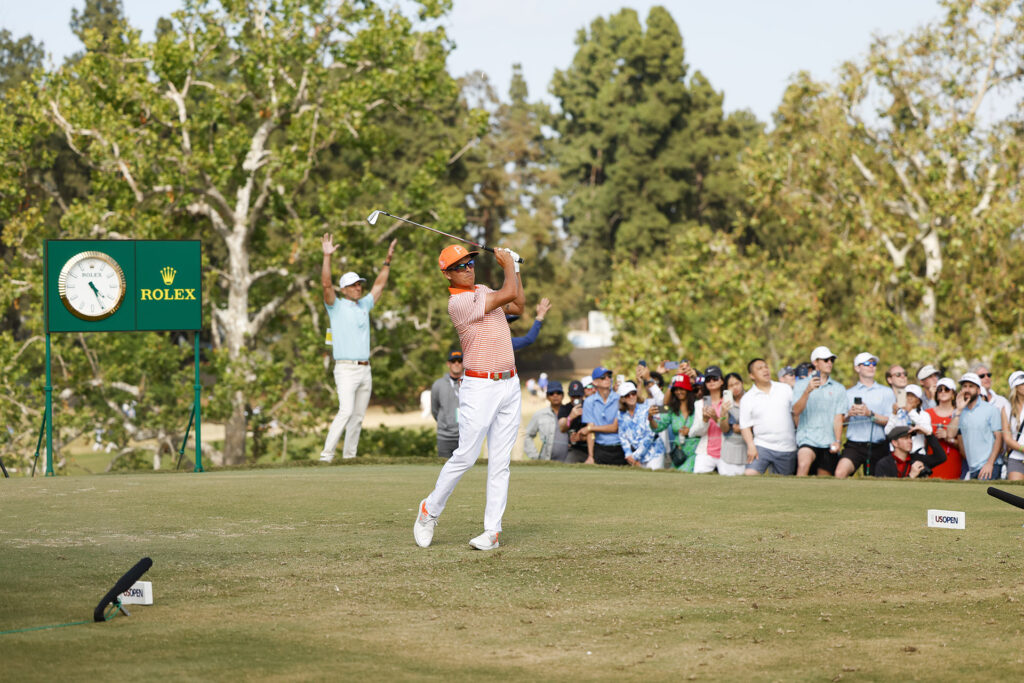 His close friends include Jordan Spieth, Justin Thomas and Smylie Kaufman – and their dynamic is interesting because all four were picks to go on and achieve great things, and Jordan had three Majors by the age of 24. JT was a major champion at 26. Smylie won in 2015 but never got it done again, fading away and eventually losing his card.
After a strong start to his career that included a top five in every Major in 2014 under the watchful eye of Butch Harmon - it looked ominous that Fowler might forge a similar path. He could accept his career was good, he still made a lot of money, but never really got into the upper echelons of the game.
Now, that seems to have turned on its head. Rickie is back with Butch. He is once again a big name on the leader board. He can close out on Sunday.
His reaction to holing the birdie in the play-off was a huge sigh of relief. Only he can really know the place he was in, and the courage and grit it takes to get back into the winner's circle cannot be overstated. Perhaps becoming a father puts things into perspective, allowing a reason to be competitive and successful once again - a similar view shared by fellow pros Rory McIlroy and Jon Rahm.
Rickie was visibly emotional in his interview after the win. He ended it by looking at his daughter, and after over 1,600 days since his last win – said:
"Yeah, winning's great. But there's a lot more to life than that."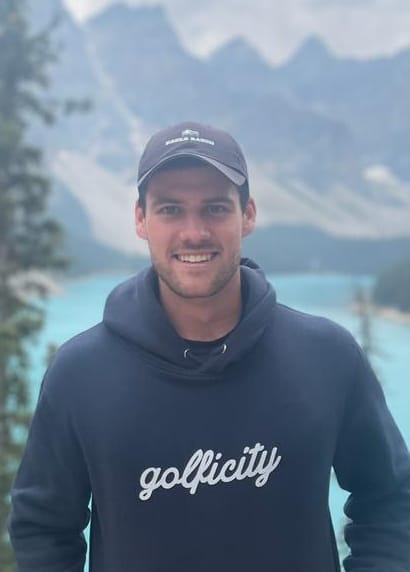 Meet Patrick Brennan
Patrick is originally from the Lake District, UK but moved to British Columbia, Canada after university. He writes for several media outlets, including Golficity, and has been doing so for over six months.
His main writing interests are professional golf tours, the Majors and any good underdog story!
He comes from a sporting family and, when not cycling or skiing, plays off a six handicap - trying and failing to keep the family bragging rights, often due to a streaky driver!