The LET is set to return to Finland for the first time in ten years with a brand new event, the Gant Ladies Open, added to the schedule for June 2021.
It hasn't been an easy year for the LET players.
With every event on the schedule cancelled from April until August playing opportunities have been scarce and it wasn't quite the season many hoped it would be.
But things are looking up.
As well as the Saudi Ladies International and Saudi Ladies Team International being added to the 2020 schedule, another new event is being introduced in Finland next summer.
The LET has just announced that the inaugural Gant Ladies Open will take place at Aura Golf, Turku from June 18 to 20 2021.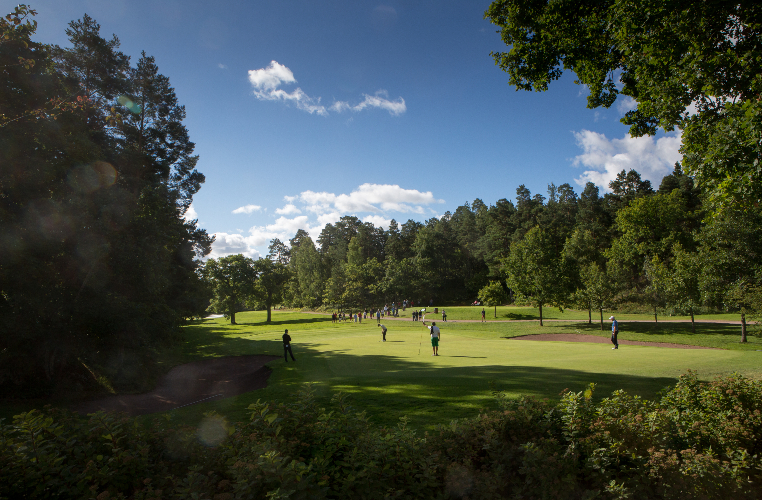 Working with the Finnish Golf Association, the tournament boasts a €200,000 prize fund and for the top Finnish female golfers, it will be the final qualifier for the Tokyo Olympics.
The event is totally brand new, and it marks the end of a ten-year break since the last time the LET competed in the European nation.
Commenting on the news, Alexandra Armas, Ladies European Tour, CEO, said: "We are delighted to return to Finland for the first time in ten years for a brand new event on the LET schedule. We are always looking to present our members with exciting playing opportunities and with Finnish golf on the rise, I am certain that the Gant Ladies Open at Aura Golf will be an interesting tournament for not just our players but for local fans who have never seen our world-class players perform live."
Aura Golf in the idyllic is one of the oldest golf courses in Finland it also hosted the Gant Open in 2015 on the European Challenge Tour and the Finnish Ladies Open on the Swedish Golf Tour.
Hanna Hartikainen, President of the Finnish Golf Union, said: "It has been a long-term dream to get the Ladies European Tour back in Finland. We are very happy that the pieces have now fell into place – a big thank you to all the collaborators for that. Next summer will be a great show for Finnish golf, and the Gant Ladies Open will be a domestic highlight and a significant step towards the Tokyo Olympics. The international event also supports our position of women in the traditionally male-dominated field of professional sport." 
There will be 11 tournament invites on offer, most likely to go to some of Finland's top stars including Sanna Nuutinen, who held the overnight lead after Round 1 of the Saudi Ladies International yesterday, Tiia Koivisto and Ursula Wikstrom.
For more information visit: https://ladieseuropeantour.com/.