Team Dimmock lead her team to a 17 under finish in the first round of the team competition at Royal Greens Golf & Country Club.
Well, it's official. We are BIG fans of the new team format being tried out at the Saudi Ladies Team Invitational.
Featuring a 37 team line-up and $500,000 up for grabs, it was a fun first day out there on the stunning course that features paroramic views of the Red Sea.
(We're not jealous of that sunshine AT ALL honest).
So here are the main stories from Round 1...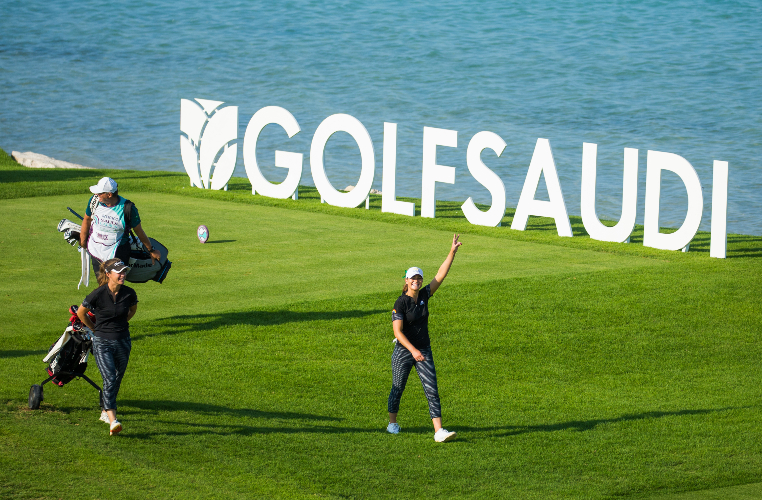 Team Dimmock storm ahead
Walking out to Kanye West's 2010 hit 'Power' (solid choice) Team Dimmock - featuring fellow Englishwoman Charlotte Thompson, Norway's Stina Resin and amateur Ed Edwards - recovered from a slow start to 'ham and egg it' with an 18 birdies and an eagle between them.
Team Captain Annabel said, "Stina got the first birdie on the fifth and then we were like let's get the birdies going. Then I holed my wedge shot (from 86 yards, with a 58 degree) on the next and then Charlotte got a birdie, so it was a real team effort."
Thompson narrowly missed out on winning the casual luxury car that's up for grabs par three 16th hole (this is the one with the incredible backdrop pf the bright blue sea that we keep seeing in photos).
Her perfectly hit six iron struck the flag and dropped to six inches before Norway's Resin closed with two birdies of her own to help the team scale to the top.
Dimmock, who recorded an individual round of 69 to sit in T4, added, "I hadn't met Stina before the draw but once I knew she was in my team, we've all spent some time together and had a team practice yesterday. It's been great to get to know another player on Tour."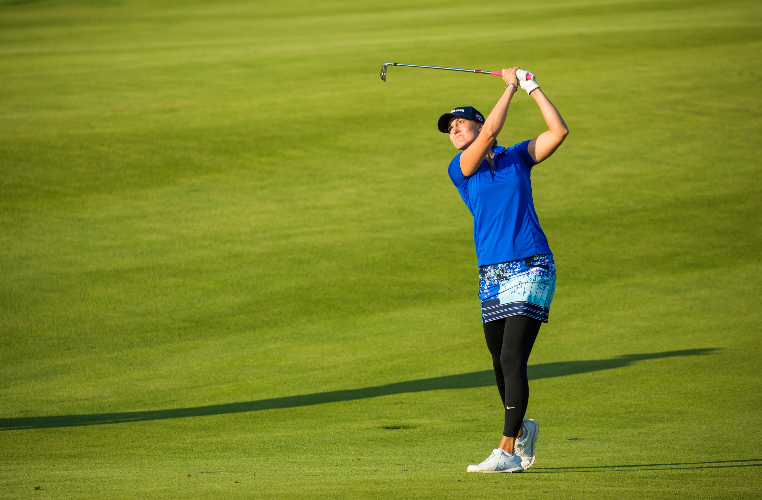 Sanna Nuutinen leads the individual leaderboard
Taking advantage of the calm morning conditions, Finland's Sanna Nuutinen fired a round of 66 (-6) to hold a two-shot lead from Sweden's Johanna Gustavsson.
She also helped her team finish in second place, just one shot behind Dimmock at 16-under-par.
Carding an eagle and six birdies, Sanna said: "It still feels like an individual event as you can't help your teammates, so you concentrate on your own game. But when someone in the team makes a birdie or the amateur makes a par I do give a little fist pump. It reminds me of amateur golf and being in the international team or college golf and being with a team."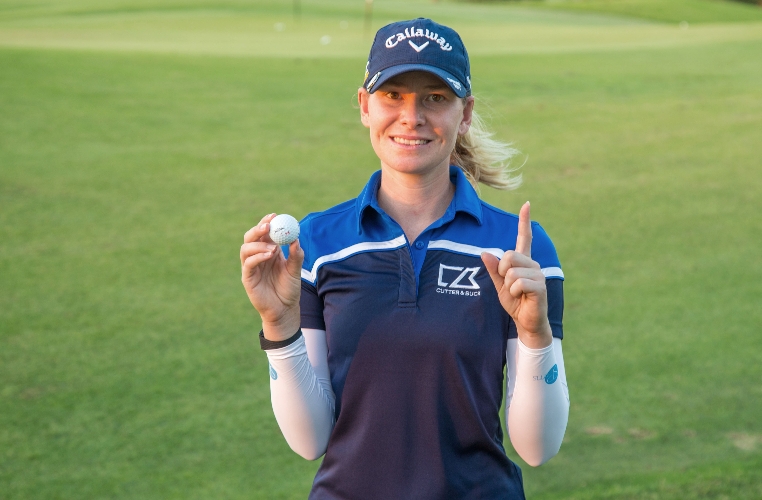 Jenny Haglund makes history
This whole fortnight of golf in Saudi Arabia is one for the history books, but yet ANOTHER record was broken today.
Sweden's Jenny Haglund became the first player, male or female, to record a hole-in-one on par 72 layout and she did it by striking a perfect shot with a 5 iron from 153 Yards on the par three 11th hole.
Congratulations Jenny! What an achievement to add to your CV.
Georgia makes peace with the 18th
After landing in the water on the first of her playoff holes with Emily Pedersen, Georgia visited the fateful 18th hole where she narrowly missed out on winning the tournament.
And she redeemed herself in spectacular, smoothly chipping in for a lovely eagle.
We can't wait for tomorrow!
You can see the final individual and team leaderboards from today HERE.
More Tour