Pebble Beach Golf Links showed its true colours on day three, but Nasa Hataoka weathered the winds to score the round of the week at the 78th U.S. Women's Open
After two days of cool and cloudy conditions, it was time for Pebble Beach Golf Links to finally show what it was made of. The sun may have come out but it was the wind that came into play and made for the trickiest day yet at the 78th U.S. Women's Open.
As the USGA put it:
"To sum it up, Pebble Beach became a survival test.
"Even with a few tees moved up and the par-72 layout playing the shortest of the week at 6,334 yards, the winds that gusted as high as 25 miles per hour caused havoc for a majority of the 74 competitors who made the cut."
Only 11 players were able to shoot under par rounds with a further nine players shooting even-par. Whilst many struggled in the windy conditions, one player stood out. Nasa Hataoka seemed to be playing a different course as she went on to shoot a bogey-free six-under-par round to take a one shot lead into the final day.
It was clearly the warmer weather that helped the 24-year-old:
"Compared to the first two days, it was a bit windier today. However, the temperatures were higher, thank goodness, so I think my body participated with the higher temperatures, and I was able to manage all my goals."
Second time lucky for Hataoka?
Two years ago at The Olympic Club, the Japanese player was six shots back on the final day, shooting 67 she got into a play-off with eventual winner Yuka Saso. Hataoka is looking forward to the challenge of going one step further and claiming her first Major victory:
"Well, compared to two years ago, I think that I still have this very last day to look forward to, and although circumstances may be different, I think some of the elements are still the same as they were versus two years ago.
"In other words, I have to go on all of those 18 holes, discuss with my caddie and work out what the best for me, and enjoy my day tomorrow."
Unlike in the first two Majors when many players were in contention, it's unlikely (not impossible) that many players will be able to go low on the final day. Which means there are potentially six to eight players in contention.
A final round of keeping your head and aiming for par will most likely be Hataoka's game plan. Seeing how the course played on Saturday, it's very possible that an even par round could be enough to win this Major.
Corpuz to draw on The Chevron Championship experience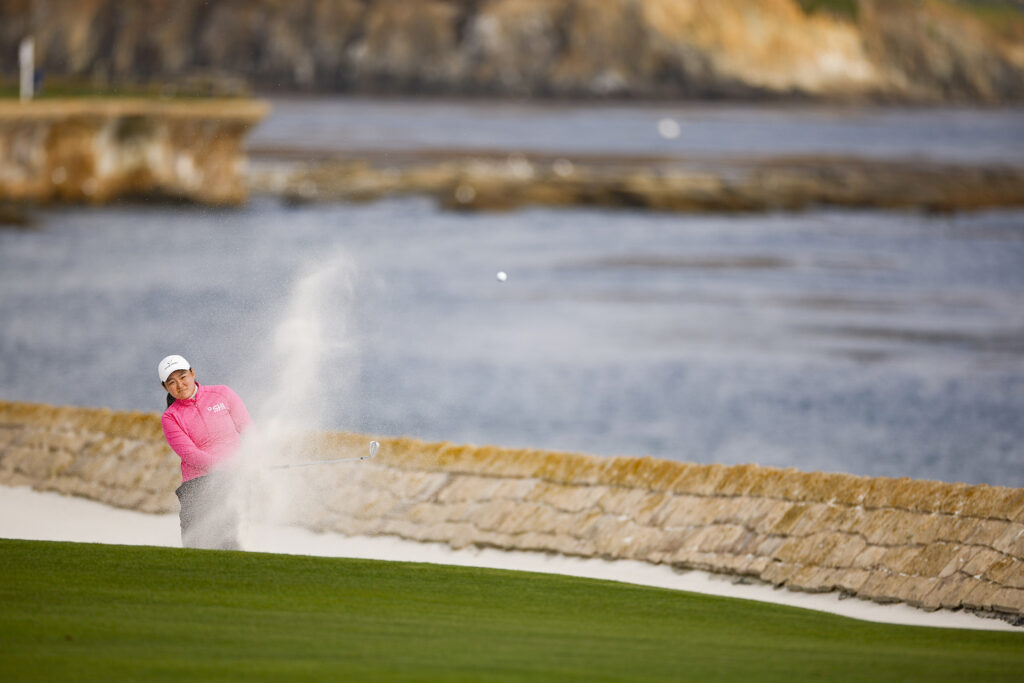 Joining Hataoka in the final group is American Allisen Corpuz. A steady one-under-par third round sees her in the final group for the second time in a Major this year. The 25-year-old teed it up with fellow American Angel Yin at The Chevron Championship back in April, but a two-over-par round saw her finish in a tie for fourth.
Corpuz is coming into this week after a respectable tie for 15th at KPMG Women's PGA Championship. She'll be looking to right the wrongs of The Woodlands Country Club and will be relying on her caddie Jay Monahan (no not the PGA Tour commissioner):
"I think Jay is just awesome. He stays really, really calm. I don't know if he feels that way on the inside, but he definitely projects that, and that helps me a lot. Just try to keep it fun out there at the end of the day. Like just out here to have some fun."
Who else is contending?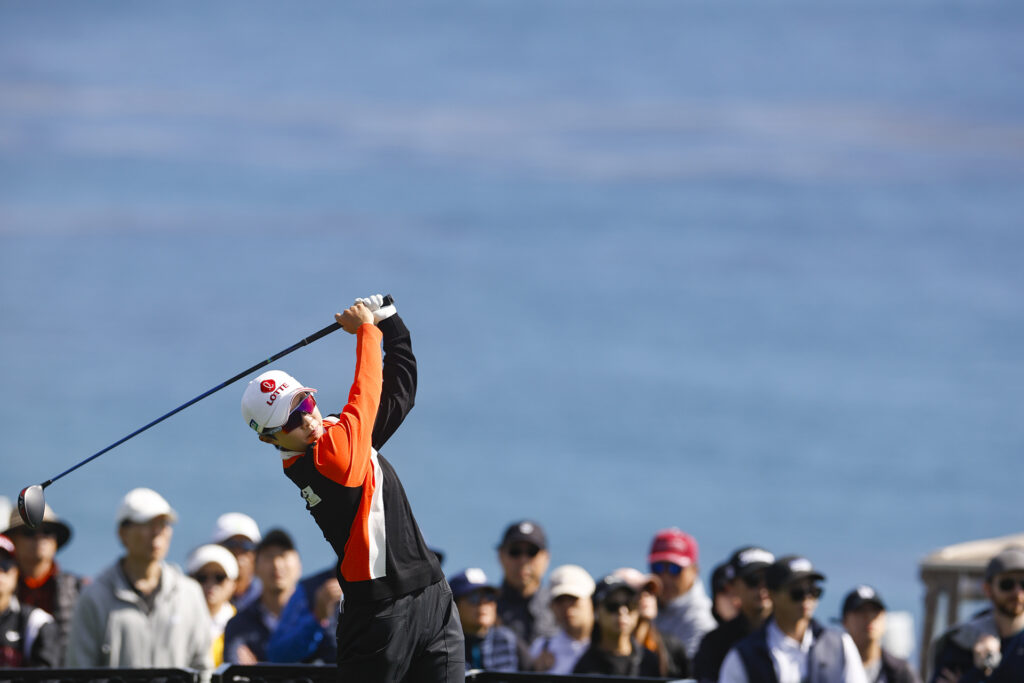 Two shots further back at four-under-par are Hyo Joo Kim and Bailey Tardy. Both players struggled on Saturday with Kim +1 and Tardy +3 for their rounds.
If they can right some of the mistakes they made on Saturday, there is definitely a chance they could set the pace and pressure the leaders.
Korean players Jiyai Shin and Hae Ran Ryu are both two-under-par whilst England's Charley Hull and Angel Lin are even par.
Rose Zhang is one further shot back at one-over-par but she will have to channel her course record-breaking 63 from a college event in September if she wants to contend.
Who will take home the biggest first prize in women's golf ($2 million for the winner)? We're holding onto the edge of our sofa as it's likely that Pebble Beach will have the last laugh!
Round four starts at 7am local time with Live coverage from 8pm (BST) on Sky Sports Mix. Watch live coverage for free in the UK via Sky Sports Golf YouTube:
View the full U.S. Women's Open leaderboard here.
TaylorMade U.S. Women's Open Competition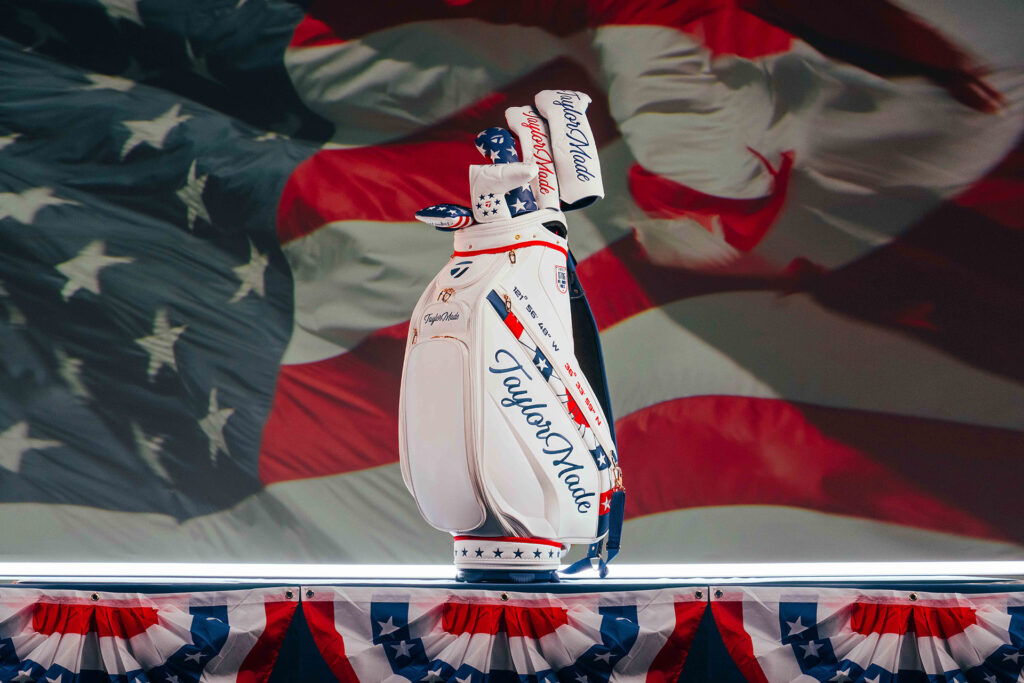 Don't forget to enter our TaylorMade U.S. Women's Open Competition to win a limited edition U.S. Women's Open tour bag and matching headcovers. Enter via Instagram or Twitter.
Inspired by the third women's Major of the season? Why not come and watch the best players in the world at the AIG Women's Open this summer at Walton Heath. Ticket prices start from £20.