A cool and foggy start to kick off the first round of the 78th U.S. Women's Open at Pebble Beach Golf Links
It was nearly a perfect start for Xiyu Lin, who had a bogey free card until her final hole on the 9th at Pebble Beach Golf Links. Despite the blemish the Chinese player, who is coming into this week after contending at the KPMG Women's PGA just two weeks ago, is looking at the positives:
"It was a really good round out there today. I feel like my game wasn't at the best; especially first couple holes I struggled to get on the green, even from the fairway. But I saved some really, really good pars, so I think that take some pressure off my shoulder to have a solid start.
"I just, again, keep telling myself to be patient, and then I hit a great shot on, was it 6 or 7? I make the birdie. Then hit another great putt on the 18th hole, I mean, my 9th hole. So that kind of get me into the momentum and then make another couple birdie after the turn.
"Obviously the bogey on the last hole was a little unfortunate. Like I definitely had a chance to go for bogey-free round. But like it's a major courses so you're going to make bogey, like I said."
At the top of the U.S. Women's Open leaderboard with Lin is Major winner Hyo Joo Kim, the 2014 Evian Champion who started on the front nine, also nearly went blemish free, also getting her only bogey on the par 4 ninth hole.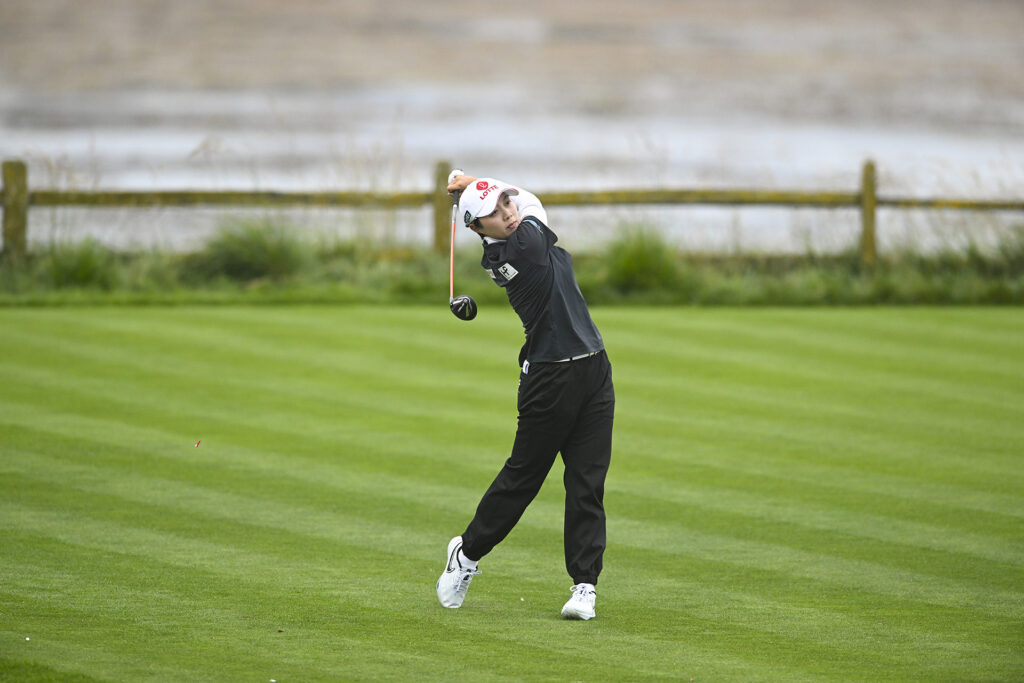 Kim, lost in a play-off at the 2018 U.S. Open, so she is used to contending, but there's still a long way to go:
"Well, I was quite concerned about the front nine, but I was able to do a good job. Then the back nine I had some risky stretches, but I was able to make par each time, and I'm very satisfied with my overall performance to the end."
Leona Maguire comes out fighting
Arguably one of the most in form players at the moment is Leona Maguire. The Irishwoman was disappointed with the final round of the KPMG Women's PGA but in her own words:
"I think you have to get on with things pretty quickly, dust yourself off. Still a fantastic week even if Sunday didn't go my way."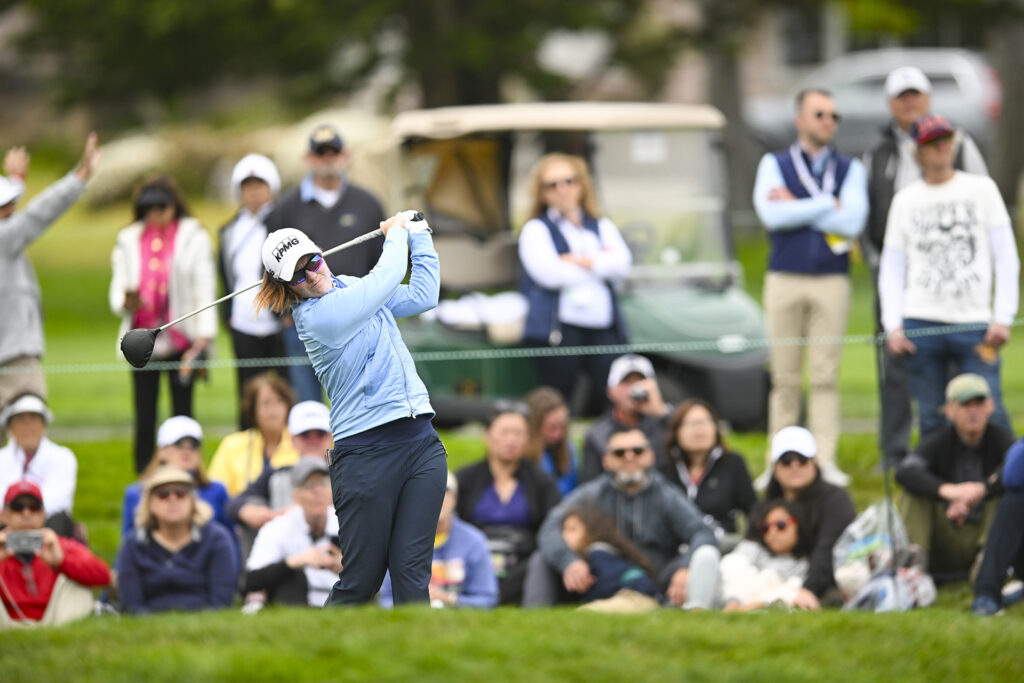 That's exactly what the 28-year-old did, shooting a first round three-under-par 69 to be one shot off the lead at a venue that she and many others have been looking forward to playing:
"It's an incredible venue. I know pretty much all of us have been looking forward to this for a long time. It's one that's been circled on the calendar. Yeah, it's one of those bucket list courses for a lot of people. I suppose today felt a little bit like home with the weather and all of that, but no, very grateful to be here. It's a special place, and to play well is just a bonus."
Irish amateur Aine Donegan is also at three-under-par and after a bogey-bogey start fought back with a mixed round which included an eagle, five birdies and a further two bogeys. Asked where this round ranked in her playing career, the 21-year-old said:
"Definitely the top. No doubt about it. Let's just say it wouldn't be the first time I started bogey-bogey. For me to come back then and finish how I finish and play the rest of round, I'm really proud of myself for that."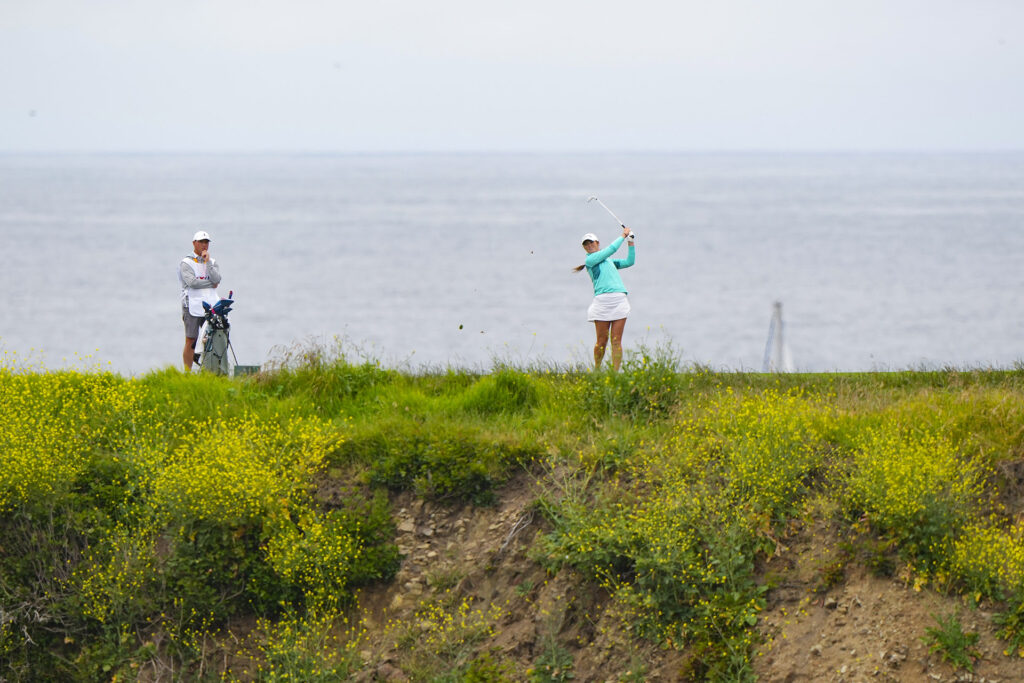 Joining the Irish pair are Nasa Hataoka, Hae Ran Ryu, Allisen Corpuz, Bailey Tardy and amateur Amari Avery.
World top three players struggle on day one
Defending champion Minjee Lee, looking to become the first player to successfully defend since fellow Aussie Karrie Webb in 2001, opened with an even-par 72.
Other notable scores were even-par 72s from past champions In Gee Chun (2015) and Yuka Saso (2021); a 73 by 2020 champion A Lim Kim.
Rose Zhang is two-over-par with Lexi Thomspon and local favourite Mina Karigae. Whilst World Number two and three Nelly Korda and Lydia Ko are two shots further back.
World number one Jin Young Ko, also had a very rough start to her U.S. Women's Open campaign with a seven-over-par 79.
Also at +7 is Michelle Wie West, who has announced that this year's U.S. Women's Open will be her final competitive event. The American had quite the adventure on the iconic par-5 18th hole. Her third shot got stuck in a tree near the green, resulting in a triple-bogey 8 for the 2014 champion.
As for three-time champion and World Golf Hall of Famer Annika Sorenstam, also likely competing in her final U.S. Women's Open, the Swede carded an eight-over-par 80.
There was also one disqualification with Natthakritta Vongtaveelap being disqualified from the championship after five holes when it was discovered that her caddie had used a distance-measuring device on multiple occasions. The first breach is a general penalty (two strokes), and the second breach resulted in disqualification. While DMDs are allowed in USGA amateur competitions, they are not permitted in USGA Open championships.
Well, that's enough drama for one day. Round two starts at 7am local time with Live coverage from 9pm (BST) on Sky Sports Mix.
View the full U.S. Women's Open leaderboard here.
TaylorMade U.S. Women's Open Competition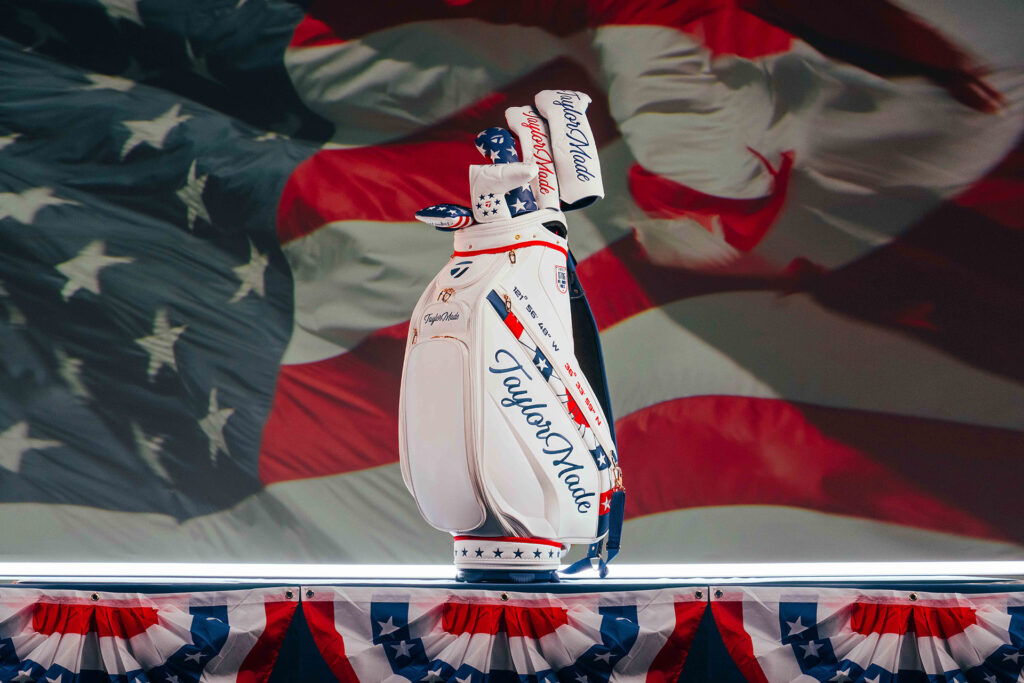 Don't forget to enter our TaylorMade U.S. Women's Open Competition to win a limited edition U.S. Women's Open tour bag and matching headcovers. Enter via Instagram or Twitter.
Inspired by the third women's Major of the season? Why not come and watch the best players in the world at the AIG Women's Open this summer at Walton Heath. Ticket prices start from £20.