Scandinavian Mixed - the innovative format is back - 78 men and 78 women playing for one trophy and a prize fund of $2 million
This time last year, Linn Grant was an amateur playing in the inaugural edition of the Volvo Car Scandinavian Mixed having been invited by Annika Sörenstam to compete.
Fast forward to today and the 22-year-old is a professional with two LET and two Sunshine Tour wins to her name this year. The Swede will be teeing it up alongside Sörenstam for the first two days at Halmstad Golf Club.
Even though she has met the Swedish superstar, Grant is still feeling nervous about playing with a legend of the game.
"I guess it will be quite scary actually. I have never seen her play and never played with her before, I have met her a couple of times. It will be interesting and I'm sure there will be a lot of people watching."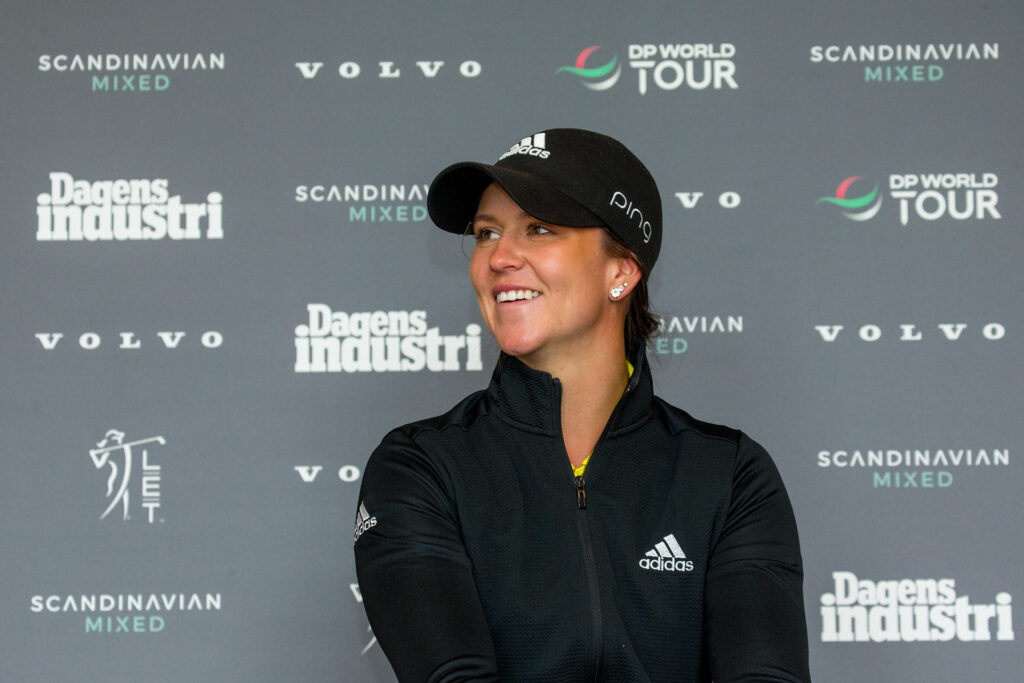 Grant sits third in the 2022 Race to Costa del Sol, having won the Joburg Ladies Open in March and she followed that up with victory at the Mithra Belgian Ladies Open just a couple of weeks ago.
And the former Arizona State University player can't quite believe what has happened since she turned professional last summer.
"A crazy high rollercoaster – it has been really amazing! If someone had told me the day I turned pro that this was going to be my year ahead," she continued.
"I would take it and run probably. It has been super fun to get to experience everything and come out and start on Tour and win.
"I think I was part of a group of girls in Sweden who had been preparing for this for a couple of years now. We had done a really good work with our coach, and we had the right back up for it and right training."
Innovative format at the Scandinavian Mixed
The Volvo Car Scandinavian Mixed is a co-sanctioned event between the LET and DP World Tour and it sees 78 men and 78 women playing for the same prize fund of US $2 million and one trophy with Henrik Stenson and Sörenstam as hosts.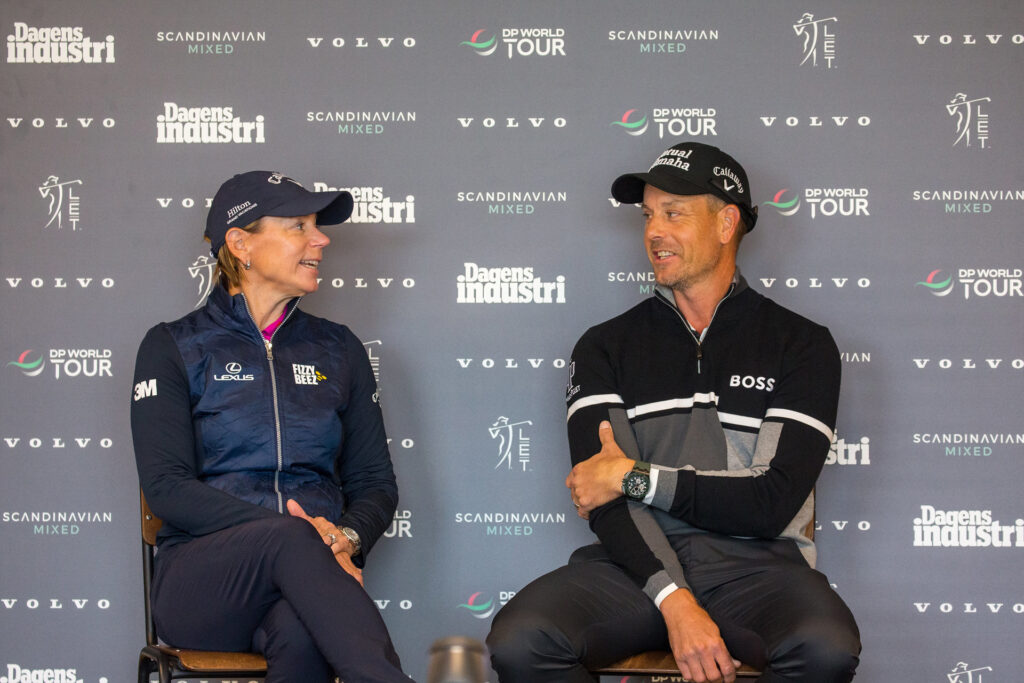 Halmstad Golf Club played host to the 2007 Solheim Cup and three players in the field this week were part of Team Europe with Sörenstam alongside compatriot Linda Wessberg and Wales' Becky Brewerton.
Grant has played the course a few times this week and admits it will be a tough test especially if the weather comes into play.
She added: "I think it is quite narrow, it is a bit scary. It looks good. The fairways are quite soft, but the greens are pretty firm, and I think the wind could make it a bit tricky because there are so many trees, and it swirls around a bit. I think it will be a tough course."
Northern Ireland's Jonathan Caldwell, who won last year's tournament, returns this week as does England's Alice Hewson, who was the best-placed female in 2021.
Ingrid Lindblad back on home soil
Playing alongside Caldwell and Alex Noren is an exciting addition to the field, Swedish amateur Ingrid Lindblad who catapulted herself into the limelight when she fired an opening round of 65 (-6) at the U.S. Women's Open last week – the lowest round by an amateur in the tournament's history.
Rounds of 65-71-71-76 saw the 22-year-old end the competition in a tie for 11th place having been in contention all week at Pine Needles.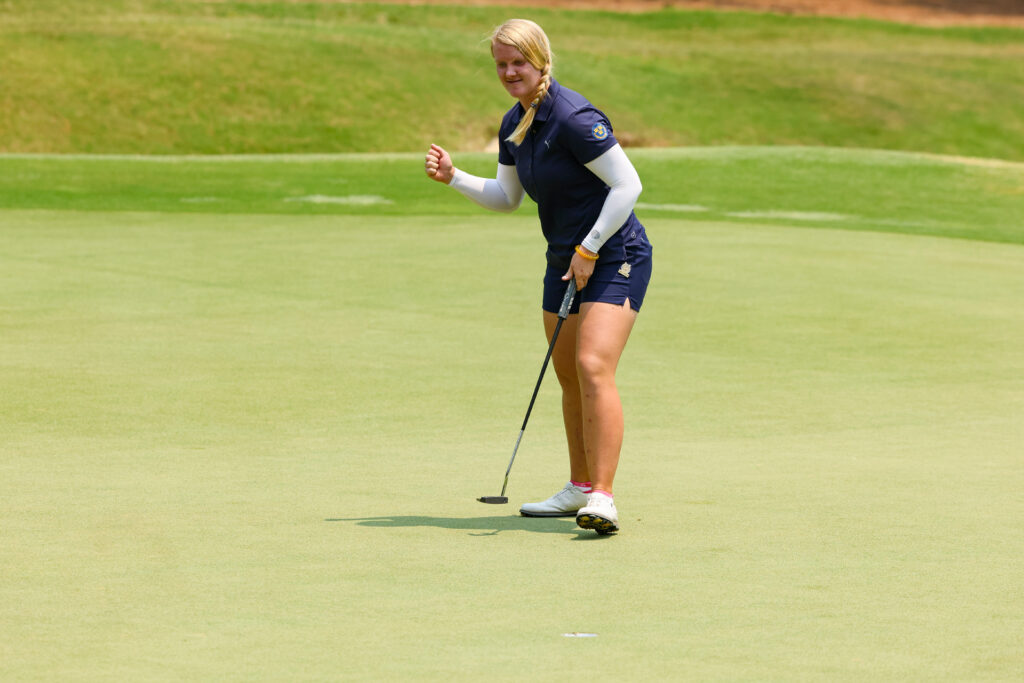 This week's event is made all the sweeter by the fact the Swedish star lives just a few kilometres away from the course and so will be staying at home during the tournament.
"I'm super excited to play at home. I have just come from the U.S. Open and I get to stay at home and play a course that is a couple of kilometres from where I live, it is going to be fun.
"We have a lot of people playing golf here, there are a lot of golf courses around. I love this place; it is close to the beach, and I feel like everyone knows each other – it is a good area!"
Lindblad also got to play the first two days at Pine Needles alongside Annika Sörenstam. But having flown across the Atlantic and straight into another tournament, the LSU junior hasn't had time to digest what happened last week:
"I feel like a lot happened last week and it still hasn't soaked in yet. Last week was really fun, I flew into Copenhagen yesterday and came to pick up my credentials and I couldn't get to the office before someone stopped me to talk. It has been kind of busy, but it has been fun!
"It was really cool to have the lowest round by an amateur in history. It was fun to play with her and we had a good time. I still don't really believe it, I got into scoring and was like 'woah, that's cool!'.
"I bring to this tournament that it is possible to play good at the U.S. Women's Open. It is kind of amazing because I putted really good and on those greens it's something special and then to play at home the week after feels good.
"I don't know who is coming to watch! I know my parents and some neighbours and friends, but you have just got to stay in your own zone. You can't focus too much on who is there and who is not."
Star-studded field
The top nine in the 2022 Race to Costa del Sol are in attendance including number one and two Maja Stark and Johanna Gustavsson.
Two-time LET winner Pia Babnik, who is number 42 in the Rolex Women's World Golf Rankings, tees it up as do seven LET winners from 2022 with Lee-Anne Pace, Grant, Meghan MacLaren, Stark, Ana Peláez, Manon De Roey and Tiia Koivisto all searching for further success.
Follow all the action on @LETGolf on Instagram and Twitter and Ladies European Tour on Facebook and YouTube – #RaiseOurGame #ScandinavianMixed. Follow the live leaderboard here.