As the wind too hold, it was Charley Hull and Lilia Vu who rose to the top and hold a one shot lead at the AIG Women's Open
No lead seems to be safe when it comes to a Major Championship, the stage is bigger, the hole looks smaller and voice in your head can get louder.
Where Ally Ewing had been in cruise control during her second round to take a five shot lead into the weekend, there seemed to be more twists and turns on her route in search of her first Major title.
From the first tee shot, Ewing did not seem to be comfortable with her position atop the leaderboard. In just one hole, after Charley Hull had birdied it before her, the American bogeyed and the lead was already down to three.
With bogeys on five and six, the lead was just one and all of a sudden a large number of players came into the mix and by the end of the day it was impossible to predict what may happen on Championship Sunday.
Ewing would have to settle for a disappointing three-over-par 75 and slip from first to fifth at seven-under-par. Not much seemed to go right for Ewing, although she was disappointed not to capitalise on her lead, she'll now lead the hunt:
"I don't lose any confidence today other than I gritted my teeth when it wasn't great, and I still gave myself a chance to win this golf tournament tomorrow. Certainly, would I like to go out free-spirited and shoot another 66? Yes. But the test was hard. And regardless of what the scores showed at the end of the day, I fought and gave myself a chance for tomorrow."
Rounds of the day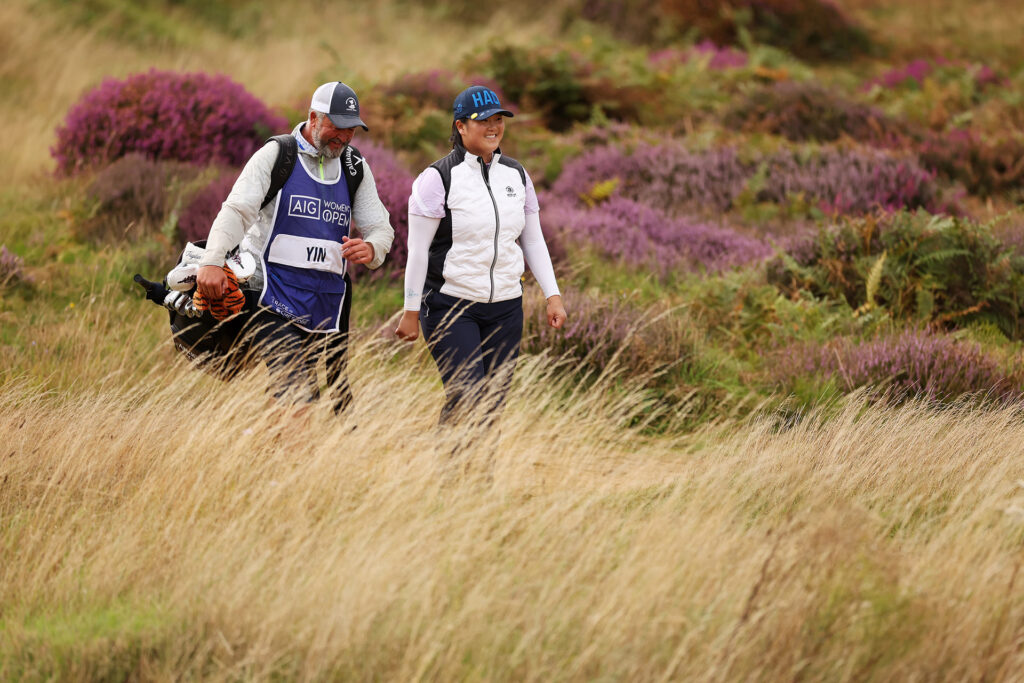 Linn Grant, who went out an hour and a half before the leaders, was the first to come in and set the clubhouse lead. A solid four-under-par round sees her in a tie for sixth and three shots off the lead.
There's no doubt in my mind that a Major title will feature on her CV, it's just a matter of time. The Swede said she had a score in mind to reach on Sunday, but wouldn't be playing too aggressively and being too stupid.
But ahead of the 24-year-old are some formidable opponents:
Angel Yin was only three-under-par as she made the turn on Saturday but that seemed to be the moment that she kicked into forward drive. With her usual assertiveness, she looked calm and composed and was holing putts with ease. Five birdies and one bogey, with a narrow miss for one more birdie on the last meant that she is just one shot from her closest rival.
Hyo Joo Kim is also at eight-under-par, another player that flew under the radar until four birdies in the final six holes, also gave her a tie for second. It's been nine years since Kim won her only Major at the Amundi Evian Championship - she may seem unassuming but she is likely to be in the mix going into the back nine on Sunday.
The leaders
These players are all contenders but there is no doubt that all eyes will be on the final group going out as home favourite Charley Hull and American Lilia Vu both have one shot lead at nine-under-par.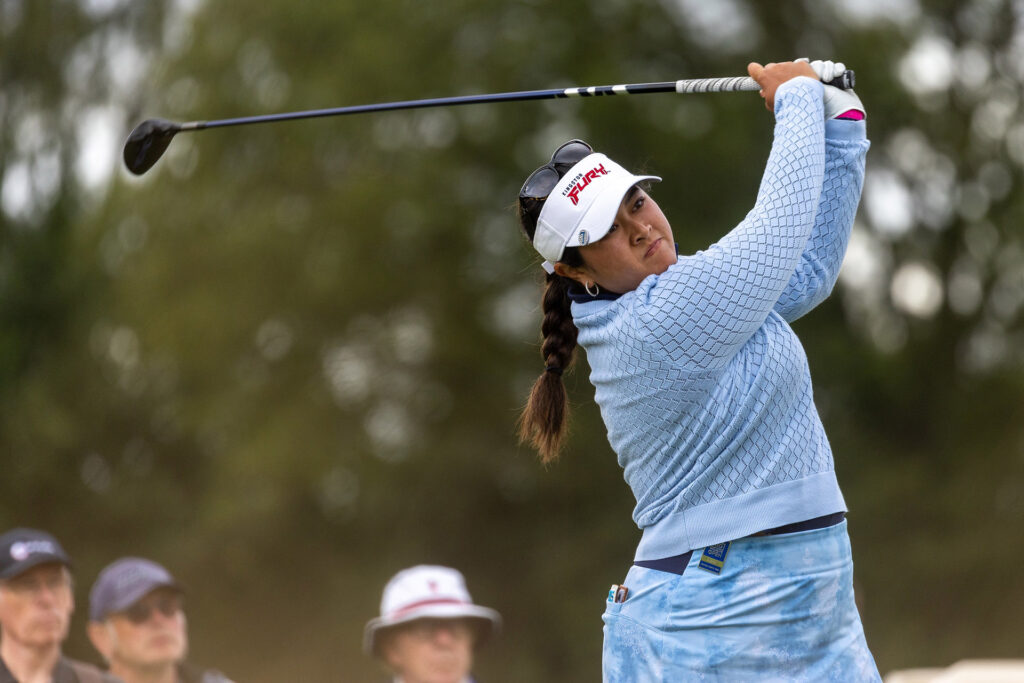 Vu was first to take control of Saturday, with a round that had seven birdies and two bogeys, her birdie on the last pushing her into the top spot. Since winning the Chevron Championship in April, her game seems to have suffered. There's no doubt she will use her Major win to her advantage.
"So I'm just going to do the same thing I did today, just focusing on tee shots and giving myself a good opportunity for birdies, and just do that tomorrow, not think too much about the wind. Because every time that happens, it just slips away from me."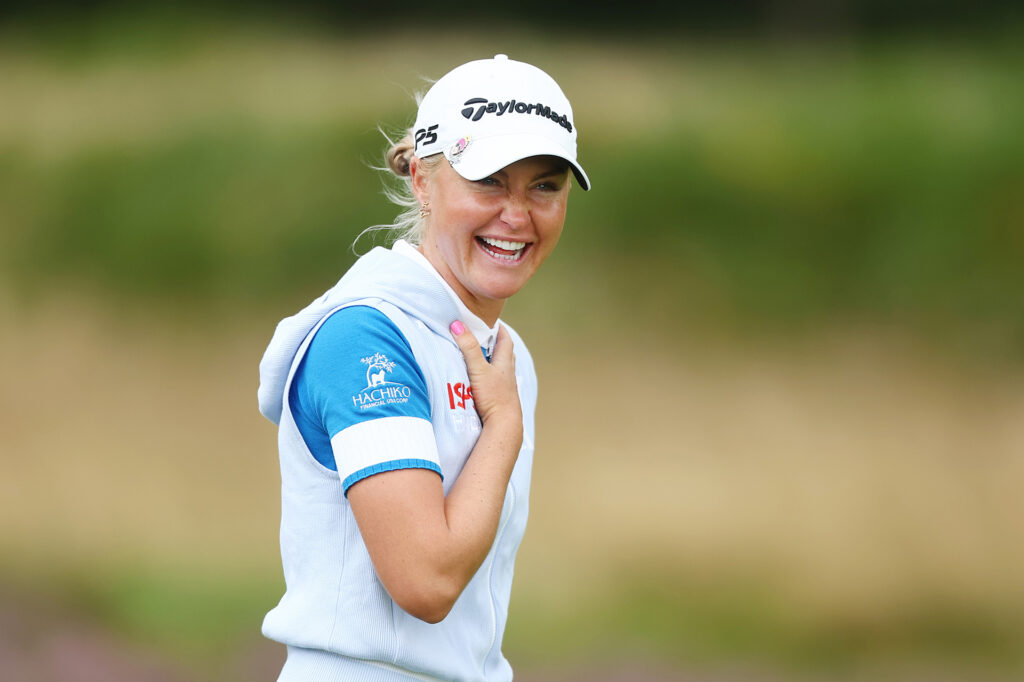 Like two weeks ago, Charley Hull will be feeling the pressure that was on Celine Boutier's shoulders at the Amundi Evian Championship. Like Boutier, it's a pressure she will relish and utilise to her advantage.
There were a couple of faltering moments for Hull but her fight was evident to see, never giving up, as well as draining important par putts she also converted three birdies in the last four holes to stamp her authority on the Championship.
Hull has a simple strategy on Sunday:
"Just kind of go out there, do the same game plan every day. It depends on the weather and depends where I hit it, just be aggressive and make birdies and listen to my caddie Adam."
It's safe to say that we know who the crowd will be behind tomorrow. Hull will have to hope that she can cut down on the noise, maintain focus and channel that final round at the U.S. Women's Open.
Strap yourselves in and be prepared for anything, it's the final round of a Major and Charley Hull is in the driving seat!
View the full AIG Women's Open leaderboard here.