Hinako Shibuno is still top of the leaderboard going into the final round of the U.S. Women's Open, and it's going to be a tough one.
Hikano Shibuno, or the Smiling Cinderella, clung onto her lead for dear life, and she's one stroke ahead of America's Amy Olsen going into the final round of the U.S. Women's Open
It was a muddy third round, with the rain-sodden Cypress Course making it tough for everyone to control shots.
But with more rain forecast today and the last major of the year throwing up surprises left, right and centre, it won't be easy for major-winner Hinako to maintain her lead.
But, before we get into the final round, here are the main stories from yesterday.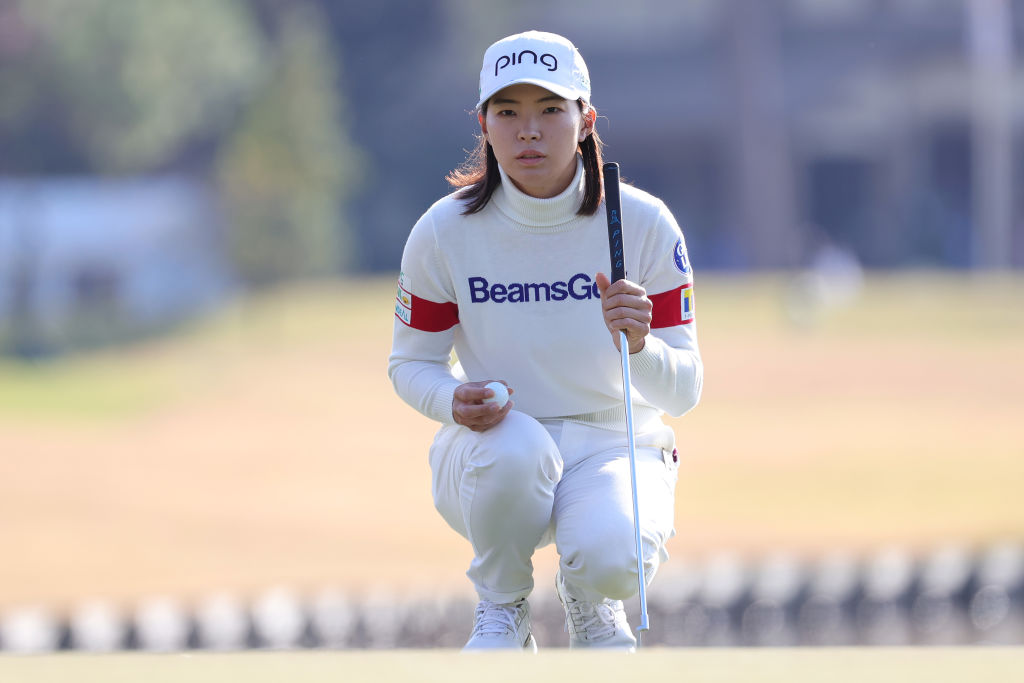 Hinako Shibuno - the Smiling Cinderella or Smiling Assassin?
Don't let her sweet smile fool you, Hikano Shinbuno is a demon on the golf course.
A huge celebrity in her home country, she's the first Japanese player to hold the 54-hole lead at the U.S. Women's Open for 33 years!
Her only other win on the LPGA was the 2019 AIG Women's Open, and if she wins today she will be the first player to have two majors as her first two LPGA wins since South Korea's Se Ri Pak in 1998.
Shooting a 3-over 74 in the third round, she didn't let the pressure stop her from flashing her trademark grin throughout.
Commenting on this Lydia Ko, currently T5, said: "I mean I smile a lot out there but compared to her (Hikano), I'm pretty grumpy!"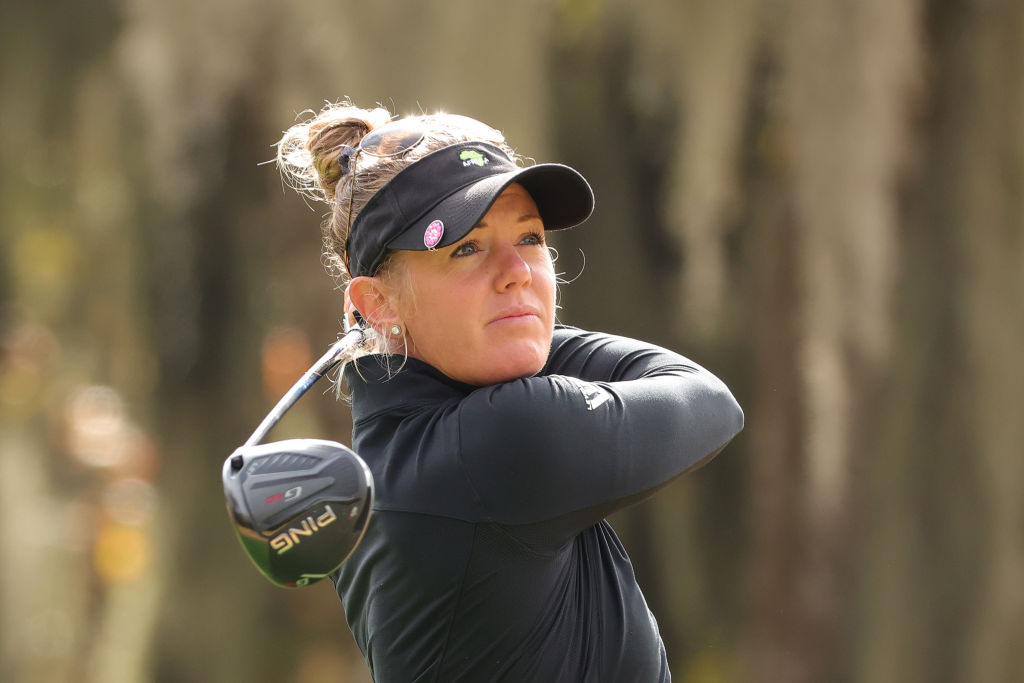 Amy Olson eyes first win
Out in the final group with Hinako and Moriya Jutanugarn, 28-year-old Amy is hoping to finally get her first LPGA win.
She played in the final groups at the ANA Inspiration and the Evian Championship in 2018, so she's been in this position before but never managed to life the trophy.
One stroke back from the lead, she delivered her best shot on the 17th, hitting an 8-iron — the same club and same type of shot for her hole-in-one in the opening round — that came inches away from going in. That tap-in birdie and a solid par on the last puts her right in contention for an amazing first victory.
Trying to keep a level head going into the final round she said: "Obviously, your mental fortitude and perspective is extremely important and you can never get too high, you can never get too low."
"I've definitely had some times of adversity already this week and I'm proud of how I've bounced back and just never given up."
She also found the mud exceptionally tricky to deal with and the American is hoping for better conditions in the final round.
"Today I was like 'Is it going to be in a divot or a mud ball?' Because it was one or the other pretty much all day.
"So I'm really hoping that we either do lift, clean and place or it's so wet tomorrow that the water just pulls the mud off."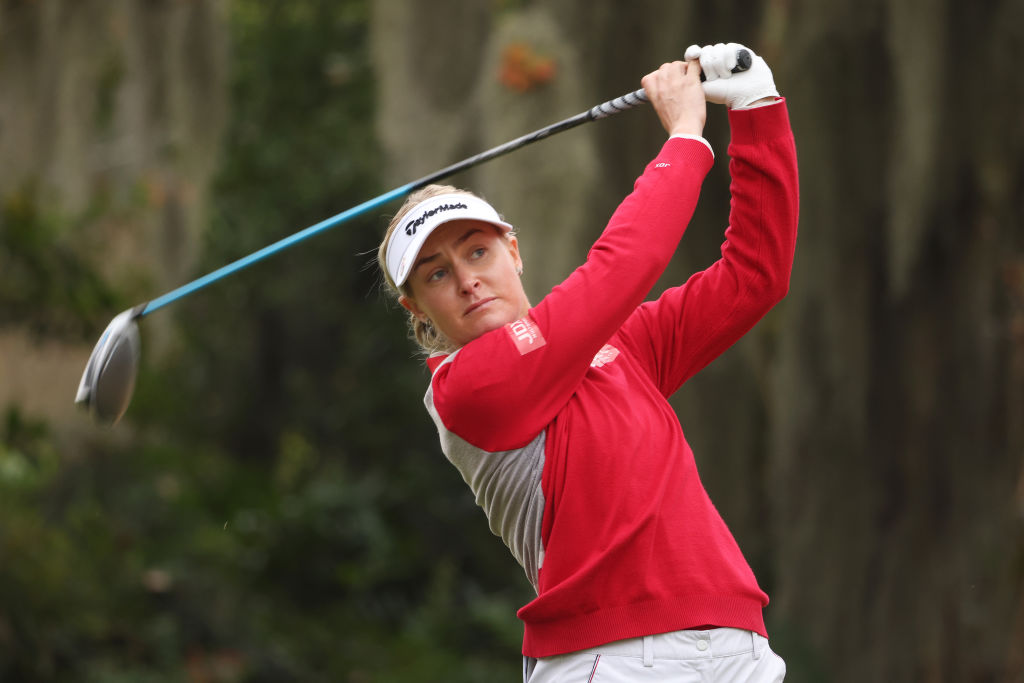 A tough day for the Brits
Bronte Law is currently leading our hope hopes at T19.
Meanwhile, despite a promising first round from Charley Hull, the 24-year-old Woburn star is now T51 and seven over.
Make sure you tune in and watch on Sky Sports golf this afternoon!
And check out the full leaderboard HERE.