Hinako Shibuno, aka the 'Smiling Cinderella', went in fierce for Round 2 of the U.S. Women's Open and leads by three going into the weekend.
When Hinako Shibuno won the 2019 AIG Women's Open it was her first time ever playing outside of Japan and her first major tournament.
Her surprise rise up the leaderboard and engaging smile earnt her the nickname the 'Smiling Cinderella'.
During Round 2 of the U.S. Women's Open, we saw plenty of flashes of her trademark grin, but she also went in hard and fierce.
Staying sharp and focused, she ended 36 holes three shots in the lead and seven under after posting a four under 67.
Like Sophia Popov, the 22-year-old won the AIG Women's Open without a card for the LPGA.
She wasn't desperate to join straight after either, saying that she still felt too inexperienced and wanted to spend more time concentrating on the women's Tour in Japan.
Plus, with women's golf being so popular in her home country, winning a major drastically changed her life.
"I turned from a normal person to a celebrity overnight, and I don't know how to explain it, but I feel like I'm acting like a good person all the time," she said through a translator at the USWO yesterday.
"In Japan, even though I was wearing a mask, people recognized me. Of course, that's the purpose of playing golf professionally. But it's more difficult for me to go out to dinner than before."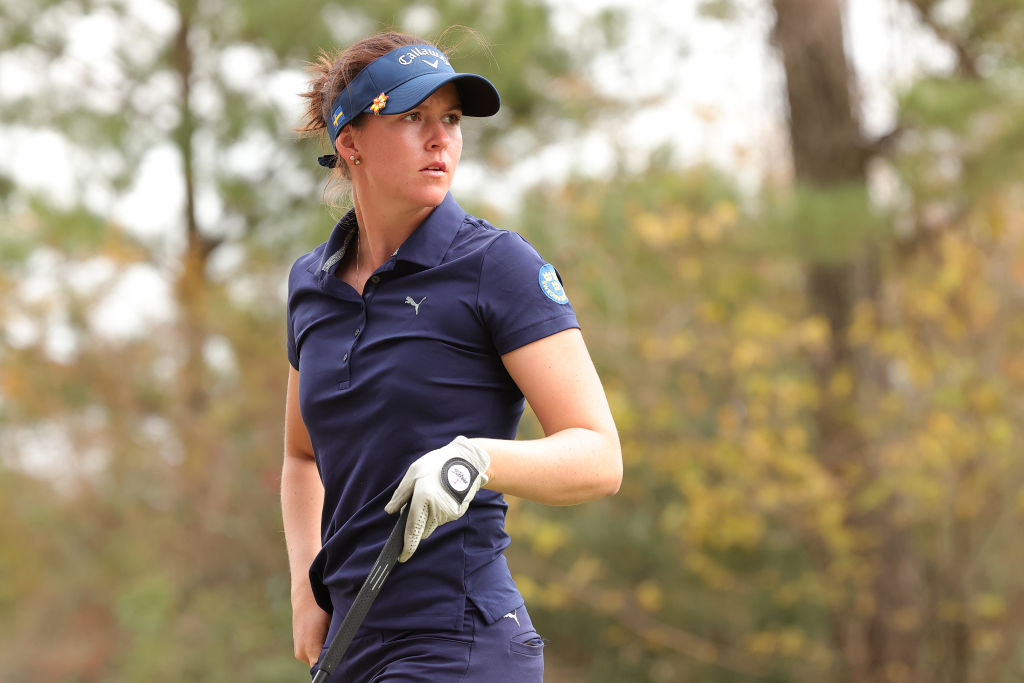 Amateur stars shine
While Hinako is of course well known amongst us women's golf fans, you might not recognise the two names below hers this morning.
That's because Sweden's Linn Grant (solo second) and local Texan player Kaitlyn Papp (T3) are both still amateurs.
The pair are already making waves on the golf scene, and in the last major of the year they're currently streaking ahead of many of the more experienced professionals.
Studying at Arizona State where fellow Swede's Anna Nordqvist and Linnea Strom also competed, Linn noted that the stars were her inspiration growing up.
"I think we've been raised looking at a lot of good players, and we've been able to look at them through like Instagram and see what they do, and we just copy what they do," she said Grant.
"When we feel that we've reached that level, we kind of move on, and I think it's the same for the generations coming after us. I think people are just going to get better."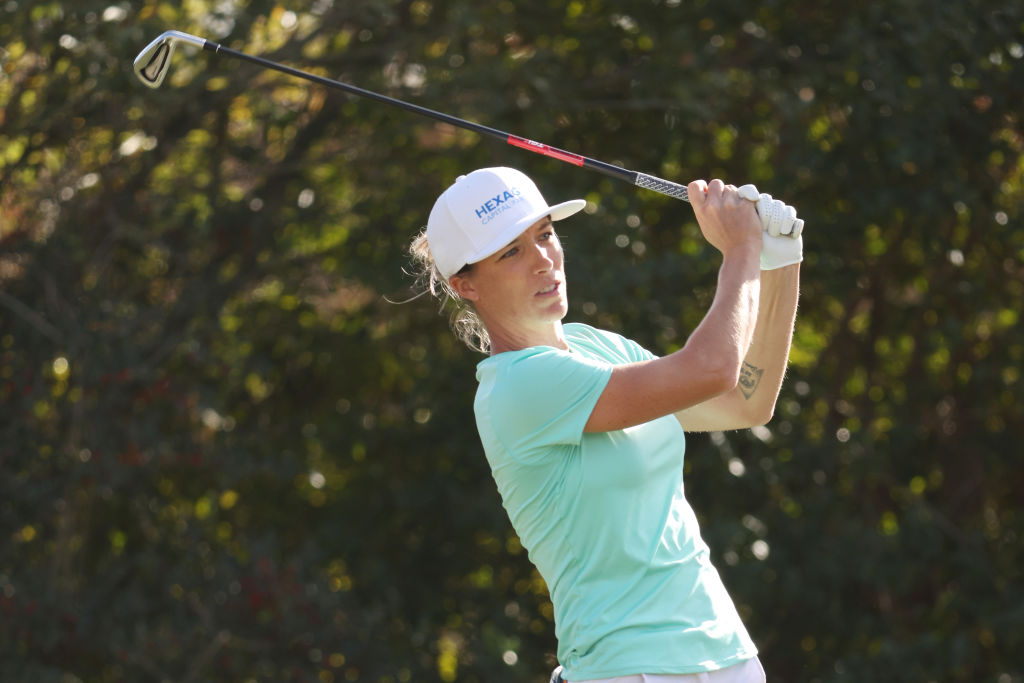 Missing the cut
Many of us might have had our money on World No. 3 player Nelly Korda or Lexi Thompson winning this week.
But both failed to make the cut yesterday.
It was Lexi's 14th start in the tournament and she even enlisted Bryson DeChambeau's caddy to help her, but it seems it wasn't to be.
66 players made the cut at three over, the second lowest cut in the 75-year history of the tournament.
Some of the Brits who failed to make it through to the weekend include Georgia Hall, Meghan MacLaren and Mel Reid, while Charley Hull, Bronte Law, Jodi Ewart Shadoff and others will see it through to Rounds 3 and 4 on the Cypress Creek.
However, after a promising start yesterday and a T5 finish, Charley is now down to T20, (as is Jodi) and seven shots of the lead.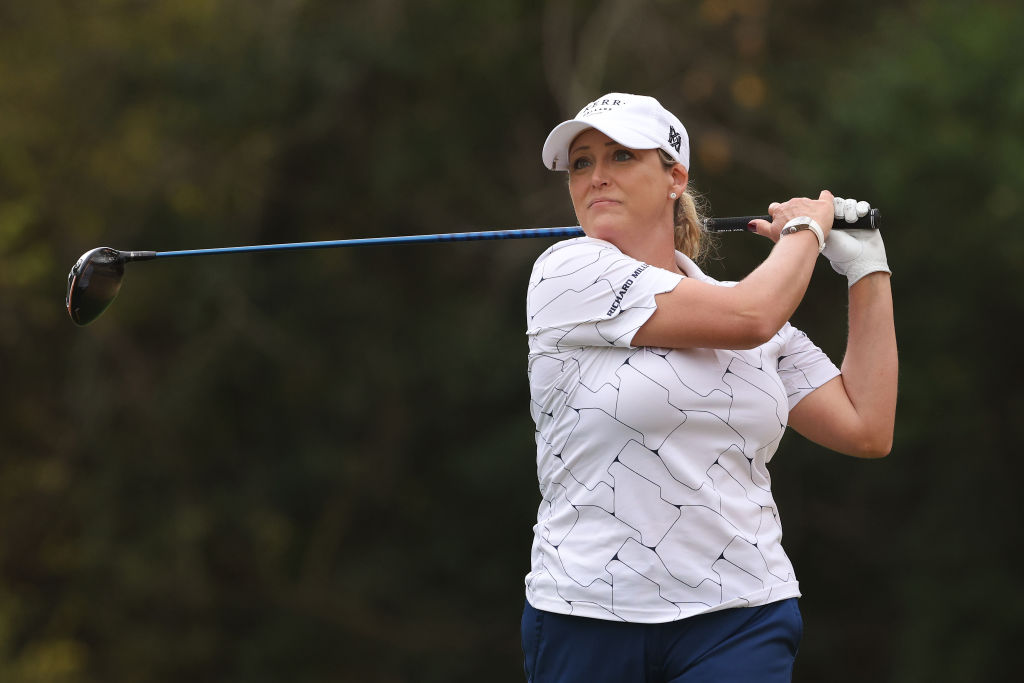 Cristie Kerr battles into top 10
The 43-year-old played a bogey-free round of 69 on the Jackrabbit, finishing at an amazing T6 despite suffering with three dislocated ribs after a buggy accident last week.
Speaking afterwards she said: "I've definitely missed shots I would normally not miss because I'm in pain, but it's actually kind of a nice mental place to be. I'm not happy how I got here, but maybe it's meant to teach me a lesson, I don't know."
You can read the story behind what happened in her accident HERE.
Round 3 kicks off today at 2.45pm UK time.