Who will take the Rookie of the Year title on the Ladies European Tour in 2023? We've picked four players for you to watch.
The 2023 LET season kicks off in Kenya this week, so we thought we'd take a look at four rookies we think will be making an impact this year on tour.
Following in the footsteps of Linn Grant and Atthaya Thitikul maybe one of these four players could not only win Rookie of the Year but also take home the Race to Costa del Sol title too.
Momoka Kobori
Age: 23
Nationality: NZ
World Ranking: 217
LETAS wins: 2
Momoka Kobori (pictured above) burst on the LETAS scene in June 2022 by winning the Montauban Ladies Open in France on her very first LETAS start. Kobori's form continued as she finished in the top-10 for the next two events and then added a second victory at the Hauts de France – Pas de Calais Golf Open.
The rest of the season saw the 23-year-old have six top-10 and two top-20 finishes to secure a place in the top six on the LETAS order of Merit and secure her LET card for the 2023 season.
The Kiwi can head into the year with confidence after keeping up her competitive play whilst playing in Australia during the LET off-season. Kobori narrowly missed out on winning the Sandbelt Invitational, finishing runner-up to PGA Tour player Cameron Davis.
The LET 2023 starts this week at the Magical Kenya Ladies Open with Kobori in the field.
Sara Kouskova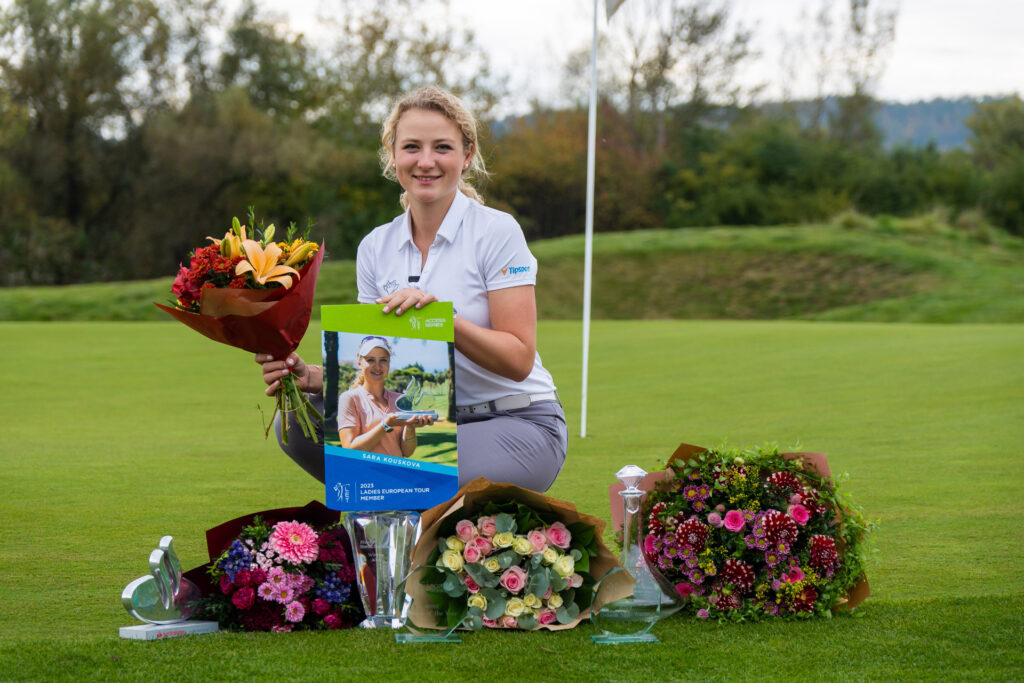 Age: 23
Nationality: CZE
World Ranking: 252
LETAS wins: 4
Sara Kouskova had a fantastic 2022 LETAS season, playing in 10 events, where she won three, was runner-up twice and had three further top 10 finishes. An impressive first year as a professional.
The 23-year-old returned to Europe after graduating from the University of Texas in May 2022, just in time to make her first professional appearance at the AMUNDI Czech Ladies Challenge being held at her home course in early June.
Kouskova's impressive run culminated in her securing the top spot in the LET Access Series Order of Merit and Rookie of the Year standings, getting a total of 2,592.18 points.
"I think that more than just the results, it was important to gain all the experience and information in my first pro season. I want to utilise everything I've learned during the upcoming seasons when I'll play with the best players in Europe and in the world."
Like Kobori, Kouskova will kick start her LET season at this week's Magical Kenya Ladies Open.
Louise Duncan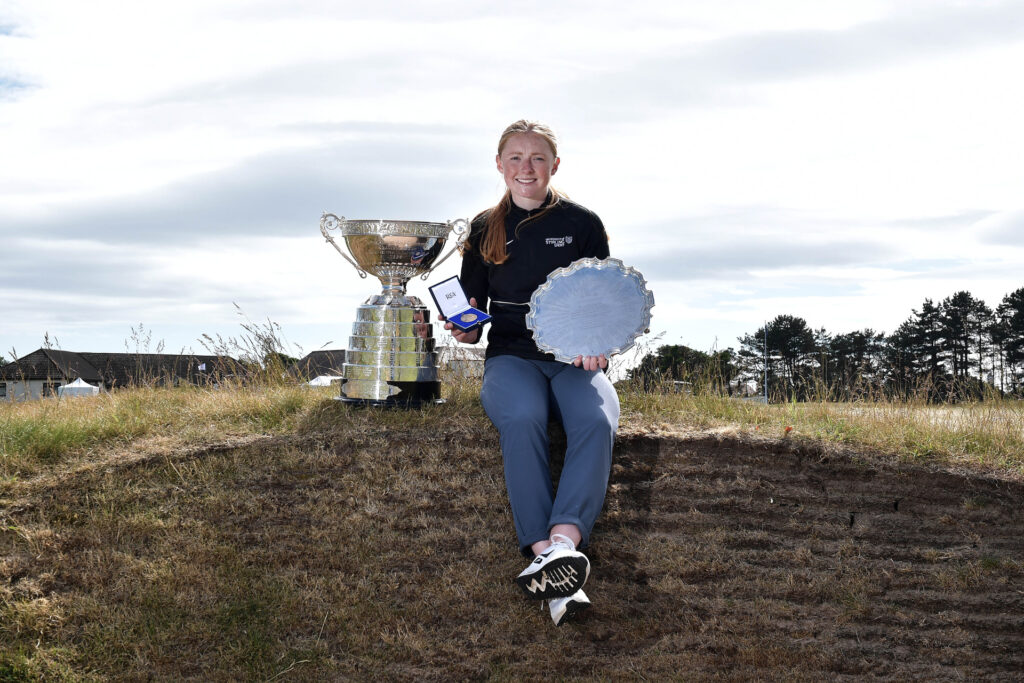 Age: 23
Nationality: Scottish
World Ranking: 336
LETAS wins: 0
After winning the Women's Amateur Championship and then putting on a sensational display of golf at the AIG Women's Open in 2021, Louise Duncan went from a relative unknown to a national superstar over the course of the championship. Rather than rush to turn professional after such a fantastic performance, the Scot remained an amateur, eventually turning pro last summer.
Last year was turbulent for the 23-year-old, especially when expectations were high at the Augusta National Women's Amateur, she told The Scotsman in August 2022:
"Augusta was horrendous. I played awful the first two rounds and nearly came dead last. That's definitely a low point. I just didn't really get anything going. Wasn't confident; I felt out of place.
"I mean, it's been a long struggle. This [AIG Women's Open] is the first cut I've made all year, so I'm really delighted with that. Yeah, going forward, I'm going to keep this tournament in my mind!"
However, with a joint 19th finish at the 2022 AIG Women's Open, she got a much-needed confidence boost.
Duncan topped off the year by securing her LET tour card at her first attempt, bypassing playing on the LETAS. She finished in a tie for 20th after a birdie on the final hole.
What Duncan may lack in tour experience she makes up for in true grit and determination. We're sure she will find her feet and have a successful year ahead. She tees it up for the first time this week.
Amalie Leth-Nissen
Age: 18
Nationality: Danish
World Ranking: 840
LETAS wins: 0
The two-time PING Junior Solheim Cup player (pictured far left) had a successful amateur career where she rose to 6th in the World Amateur Golf Rankings and competed at the Augusta National Women's Amateur.
Leth-Nissen made two starts on the LET Access Series when she was an amateur, finishing in second place both times. In 2021 at the Terre Blanche Ladies Open in France she was four strokes behind Linn Grant. In 2022, she finished four strokes behind her sister Cecilie, at the Smørum Ladies Open held at her home club (picture above).
The 18-year-old headed to LET Q-School and finished in a tie for 13 which prompted her to turn pro. It's certainly going to be a steep learning curve as the Dane makes the leap into the professional ranks, maybe earlier than expected. However, we think she will definitely be one to watch this season.
Leth-Nissen begins her professional career this week in Kenya.
Other names to look out for this year on the LET
We're sure these won't be the only names you'll be hearing across the season. Other rookies to keep a lookout for are 27-year-old Thai player Trichat Cheenglab who also qualified through Q-School and had a couple fo top-10 finishes on the LETAS last year.
Germany's Aline Krauter will be splitting her time between the LET and LPGA Tour after a gruelling time going through both Q-schools after turning professional last summer. We'd expect the 2020 Women's Amateur Champion to make an impression on both tours this year.
Another experienced amateur who is making her LET debut is Kirsten Rudgeley, the Australian turned professional at LET Q-School in December. The 21-year-old won multiple amateur events in 2021 including the Helen Holm and English Women's Amateur. In 2022, she won a professional event (as an amateur) after beating Grace Kim in a play-off to win The Athena Golf Challenge, part of the WPGA Tour.
The LET 2023 season starts at the Magical Kenya Ladies Open - here's all you need to know.