After the excitement of the PGA Championship, here's what lies ahead for golf's next major the U.S. Women's Open.
As we approach the start of the second women's major of the year, the U.S. Women's Open, there is already a lot of talk around course conditions, final scores and another potential first-time winner. We are going to delve a little deeper into these topics but, before we do, here's all you need to know about this week's major.
76th U.S. Women's Open Fast Facts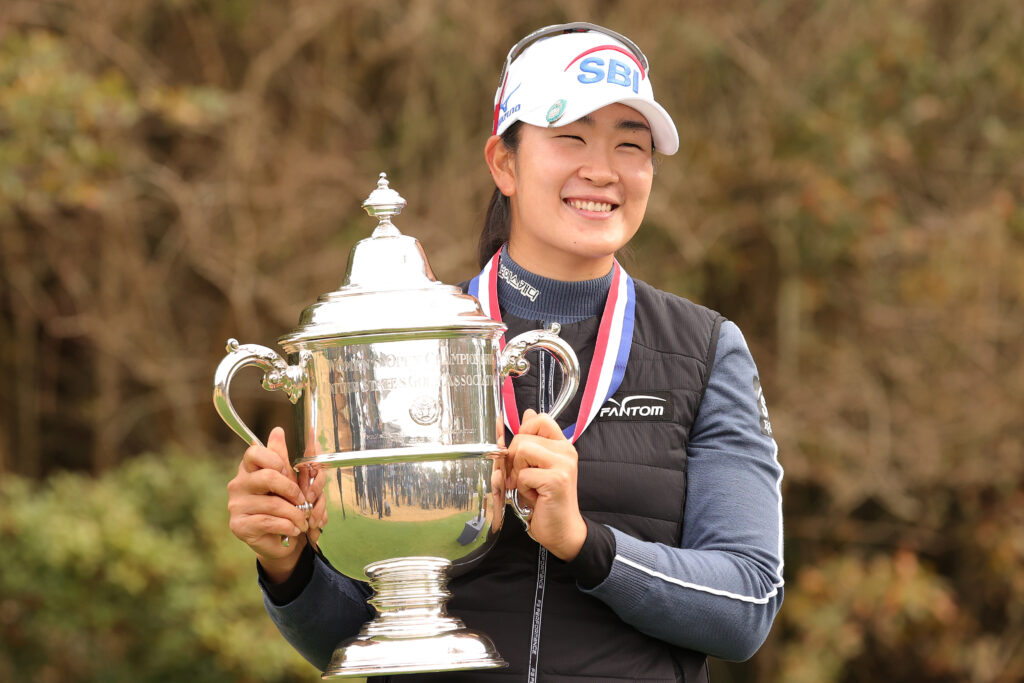 Host: The Olympic Club in San Francisco – the first time it has held it has held a major women's championship. It has previously hosted five U.S. Opens.
Course: The Olympic Club's Lake Course is the 12th course to host both the U.S. Open and the U.S. Women's Open. There are no water hazards on the Lake Course and only one fairway bunker!
Set-up: The Olympic Club's Lake Course will be set up at 6,457 yards and will play to a par of 35-36 =71.
Field: 156 golfers will be cut after 36 holes to the low 60 scorers and ties.
Purse: $5.5 million, the largest in women's golf, with the champion receiving $1 million.
Champion: receives the Mickey Wright Medal, custody of the Harton S. Semple Trophy for a year and an exemption from qualifying for the next 10 U.S. Women's Open Championships and an exemption from qualifying for the next five ANA Inspirations, AIG Women's Opens, KPMG Women's PGA Championships and Evian Championships.
Current champion: A Lim Kim, of the Republic of Korea, birdied the final three holes to edge Amy Olson and world No. 1 Jin Young Ko by one stroke at Champions Golf Club in Houston, Texas.
Good luck getting out of the rough!
The rough has already been causing a lot of discussion before the tournament has even teed off this week. This is how the rough looked at the weekend:
It has since been cut (slightly) but will still play a decisive role in the scoring around the Lake Course this week.
Asked about her thoughts on course management this week, Jessica Korda said:
"The rough is thick, so you need to keep the ball in the fairway.
"That will be, I think, the key this week, keeping the ball in play in the fairways, because the rough's no joke. You're trying to just hack it out. Unless you have a favourable lie, and then you're able to go for it.
"Then the greens are small, so there's just a lot going on. I think it will just be trying to concentrate on the shot that's in front of you instead of everything else."
Michelle Wie, did not hold back with her thoughts:
"It's tough, man. It's a beast. Couple weeks when I played here definitely rough wasn't as long. Came out here and it's pretty wild. Rough is pretty thick."
Will the winner finish under par?
Keeping the rough in mind, in the five men's U.S. Open championships, only four players have finished the tournament under par! Most recently in 2012, Webb Simpson won at one-over par, one shot ahead of Graeme McDowell and Michael Thompson.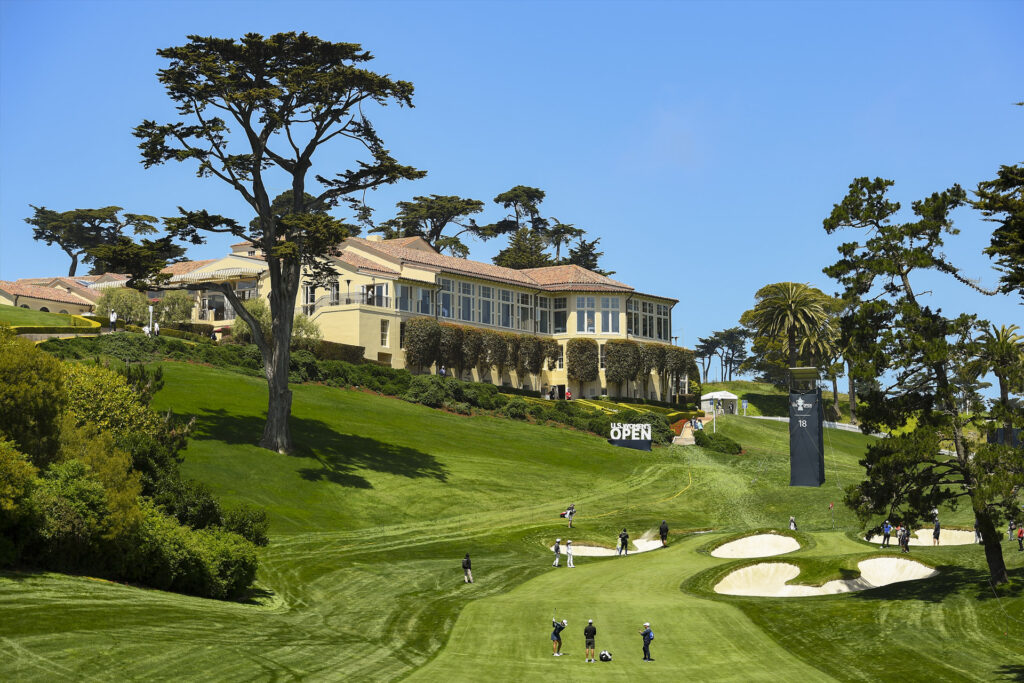 We should expect to see some high scoring rounds and course management will be key this week. Hannah Green, 2019 KPMG Women's PGA Championship winner, gave her thoughts on how to take on the course:
"The rough is quite thick around the greens, so whoever hits the most greens, I want to say, is probably who's going to win the tournament. So fairways and greens is key, but also giving yourself uphill putts. If you get some downhill putts, it's going to be defensive. You won't be able to be aggressive and try to make it. All up, every part of your game is going to be tested this week, so I'm ready for the task."
England's Mel Reid added:
"It's all about strategy this week. You've got to play extremely smart and be extremely patient."
14-year-old amateur Chloe Kovelesky
The youngest player in the field this week will be Chloe Kovelesky who qualified on May 11 at Banyan Cay Resort & Golf in West Palm Beach, Florida, with two rounds of 70. It is not only her age that has caught people's attention, she will also be one of the biggest hitters in the field.
Here's a fun fact about Chloe, last year she won the overall club championship at her home club Boca Woods Country Club on a 6,800-yard-plus course against male players!
Having witnessed 14-year-old Maggie Whitehead playing with the pros at the Rose Ladies Series a couple of weeks ago, these young, fearless golfers should never be discounted. It will be interesting to see how she gets on this week.
Time for a European winner?
European players have only won the U.S. Women's Open on eight occasions, three of which were by Annika Sorenstam who currently remains the only European player this century to have won women's golf's oldest major.
Maybe it is time for a European player to shine?
Expectations of English golfers are always high and with the last six majors being won by different first-time winners, Mel Reid and Charley Hull are obviously names that are appearing a lot in pre-tournament coverage.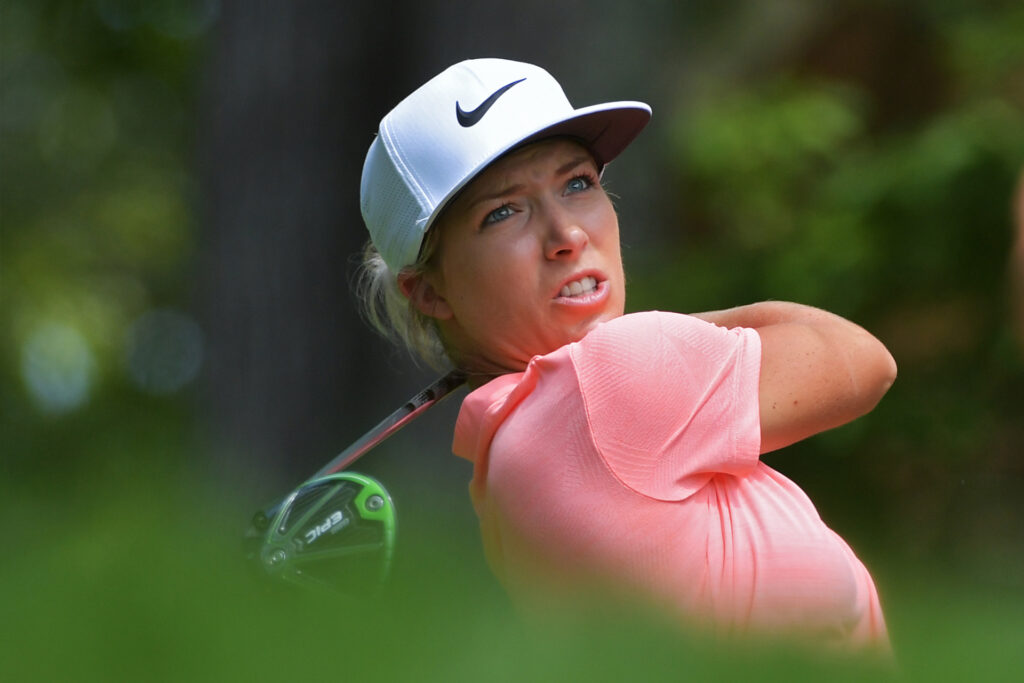 On winning the U.S. Women's Open, Reid said:
"I would love to win a U.S. Open because I think it would be something that would be very, very cool to achieve in your career."
Hull was also very enthusiastic at the thought of winning, she said:
"It would be absolutely fantastic. It is, obviously, the biggest prize fund and the oldest women's major, so it is the biggest one."
Major winners and their mental health
There has been a lot of talk in women's sport this week around mental health due to world number two tennis player Naomi Osaka pulling out of the French Open citing issues with the media affecting her ability to perform and her battle with depression.
This has brought acknowledgement from other top sports women, including AIG Women's Open champion Georgia Hall who tweeted:
Patty Tavatanakit, who won the first major of the season at the ANA Inspiration, was asked about how she has coped with her newfound fame, she commented:
"Just managing my time. I feel like I struggled a little bit in L.A. with just how much attention I'm receiving from a lot of people, and I wasn't really used to that. If anything, I just like when people don't recognize me as much or just kind of leave me alone.
"I'm still learning and I'm still adjusting to this whole thing, but still it's an honour getting everyone's attention to be a major champion."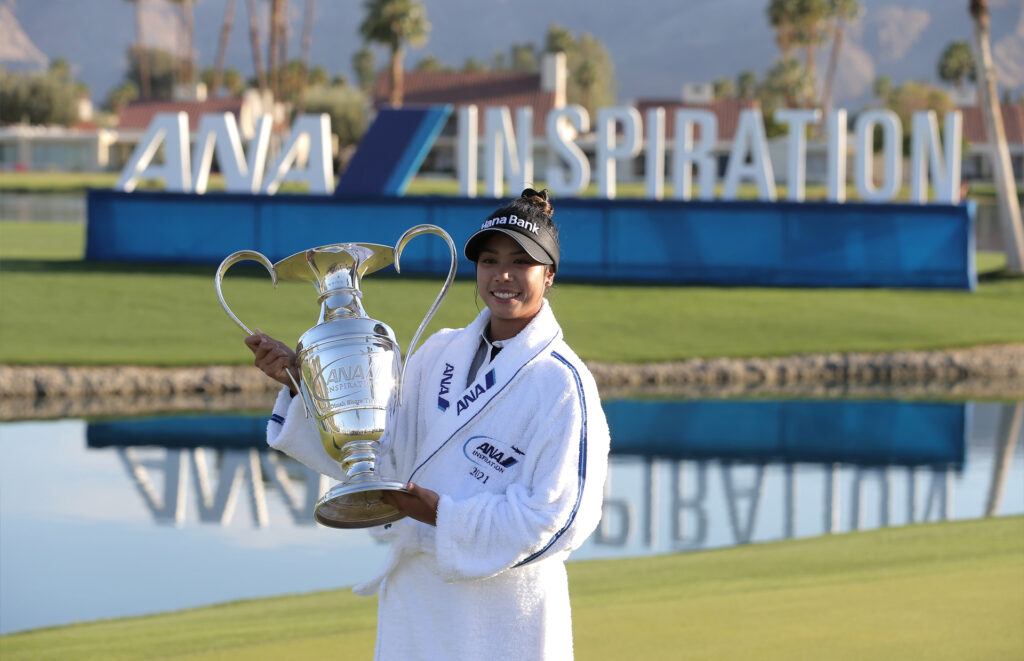 She continued:
"I feel like I have a really good support group at home, and every time I go home, I don't feel like I did something that changed my life. Everyone treating me the same, which is exactly what I wanted. If anything, I'm so grateful for that. It just goes to show that, no matter what you do, if that person and people around you loves you for who you really are, and that's just really important to have in your life."
Wise words for any future major winner and going by past majors the chancers are it will be another first-time winner whose life is changed forever.
Use the USGA U.S. Women's Open App to see featured group content and much more. Download from your App Store. Women & Golf will also be reporting daily, so be sure to check back here on the website and follow our social media channels.