South Korea's A Lim Kim has won the 75th U.S. Women's Open, fighting back from five shots behind in her first ever major appearance.
A Lim Kim saw off competition America's Amy Olson and World No.1 Jin Young Ko to win the last major of the year in spectacular style.
She ended her final round with three back-to-back birdies, and after that her victory was pretty much secured.
Another champion who won their first ever major tournament and who also seemed to come out of nowhere (she made a five-stroke comeback in her final round) , it was a brilliant end to the last major of 2020.
These are the top stories from the final round.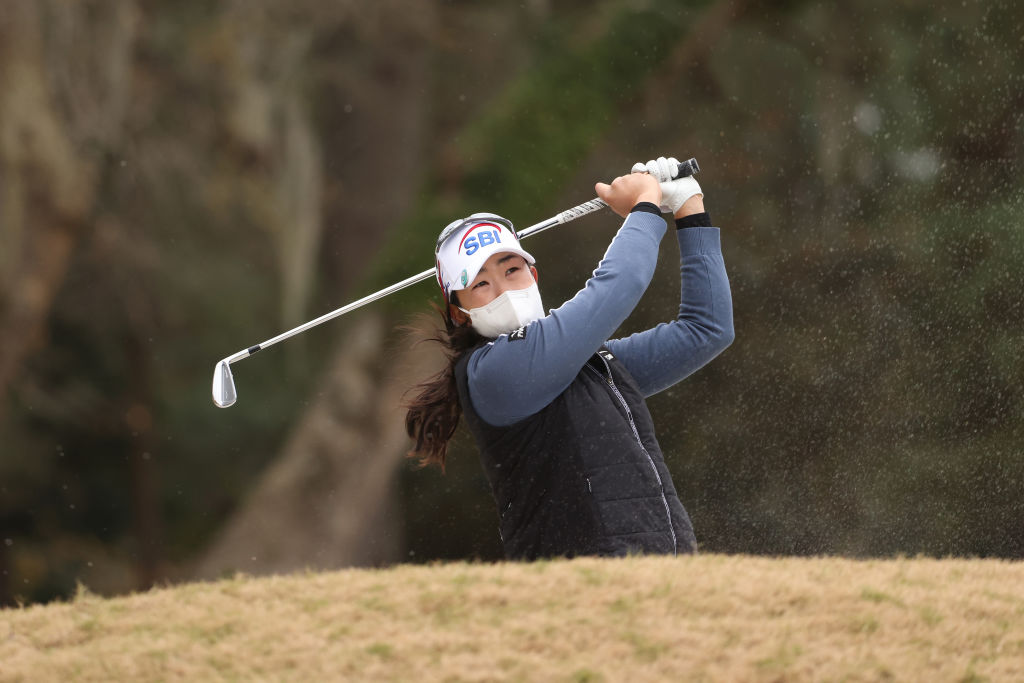 A record-tying comeback
A Lim Kim ties the record for the largest comeback at the U.S. Women's Open.
She's the seventh player to appear from five shots behind in the final round, and the first since Annika Sorenstam at The Broadmoor in 1995.
The 25-year-old wore a huge jacket between shots during the freezing final in Texas and she delivered a 4-under 67 for a one-shot victory over Amy Olson and Jin Young Ko.
"Still can't really soak in that I'm the champion," she said, minutes after being soaked in champagne.
"I've been eyeing the leaderboard throughout the round and I knew how many shots I was back. That's probably the reason why I tried to hit more aggressive, tried to attack the pins."
We also couldn't help laughing at her having to empty her entire golf bag because she dropped her phone to bottom of it.
It's reassuring to know that even major champions make mistakes like us!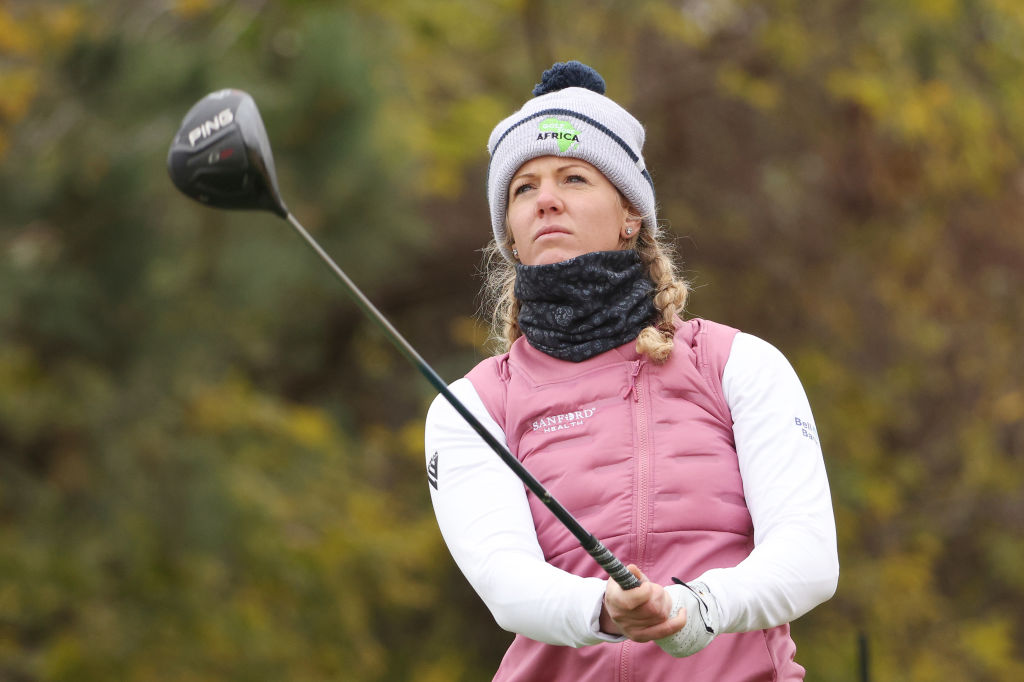 More than one winner
Amy Olson held the solo lead by two strokes at one point yesterday, after 54-hole leader Hinako Shibuno faltered.
But she couldn't do anything about A Lim Kim's late charge, and the American star fell back when her hybrid shot on the par-3 16th bounded over the green and into thick, brown rough, leading to bogey.
This week has been an emotional one for the Daokta player.
After her father-in-law suddenly passed away on Saturday evening, she battled through to the end showing true grit and determination.
She may have missed out on getting her first win in her seven-year LPGA career, but we think this fabulous result shows that her maiden title really can't be far away.
"I struck the ball really well all week and I putted great all week," she said.
"It was really fun to play well, to put four good rounds together, and just a lot of confidence going into the next event."
The fact that she did so well at such an upsetting time is amazing.
"I had super mixed emotions," she admitted, speaking after the final.
"It was a long day yesterday not being able to play, but I did get some good rest. Coming out this morning I had no idea what to expect. It was just one of those things I felt very weak and helpless the last couple days, and probably same went today on the golf course. I really believe the Lord just carried me through."
Amy married her husband Grant in 2017 after they went to college together, and she way very close to her father-in-law.
"We had a really special relationship," said the 28-year-old.
"He's a big, tough, military West Point guy, loved the Army, but had a particular soft spot for the women in his life, particularly his wife and daughter-in-law. And just incredibly generous. Loved to hunt and fish, and we'll have a lot of great memories to take from those activities, doing those with him."
A devout Christian, Amy was wearing her Golf Fore Africa logo with pride this week. The 28-year-old has been out to Africa several times to help the humanitarian effort to bring clean drinking water to those in need.
We admire her even more after this tournament and we can't wait to see what she does next year.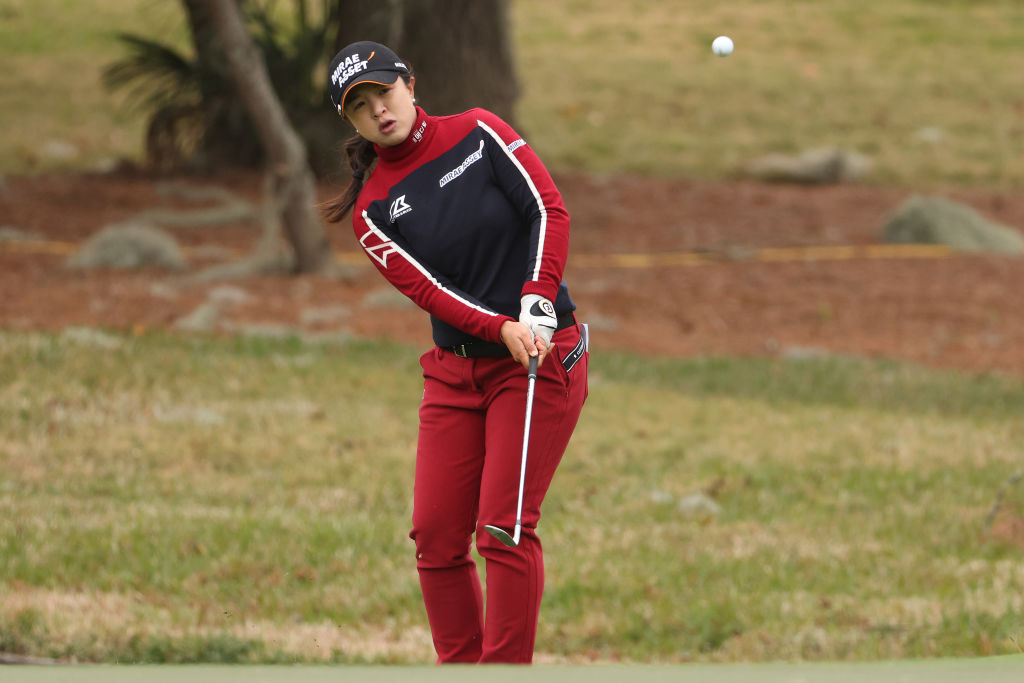 A fabulous year for South Korea
This year proved that the South Korean players are just going from strength to strength.
A Lim Kim is the third South Korean to win a major this year, after Sei Young Kim won the Women's PGA and Mirim Lee won the ANA Inspiration.
Considering we only had four majors in 2020 due to the pandemic, that's a particularly high percentage of wins.
Ranked No. 94 on the world rankings and a two-time winner in the Korean LPGA, A Lim Kim is the lowest-ranked player to win the U.S Women's Open since the women's world ranking began in 2006.
She's also the second non-LPGA member to win a major this year, after Sophia Popov achieved the same at the AIG Women's Open.
Meanwhile, English stars Charley Hull and Bronte Hall tied for 30th as the top British players on the leaderboard.
You can check out the full leaderboard HERE.