Dustin Johnson hit a volunteer with a stray tee shot at the Saudi International at the weekend, and we bet it hurt a lot.
Dustin Johnson mistakenly thought that, as no spectators were allowed at the 2021 Saudi International, he didn't really need to shout 'fore' when he slightly pulled his drive.
However, cameras show the wayward shot sailing straight into a volunteer, striking him in the back and causing him to fall to the ground.
Ouch.
Thankfully, the man wasn't badly hurt and he immediately got to his feet to resume his duties.
However, being struck with a ball hit by the 2020 Master champion can't have been the most pleasant experience, and we bet its caused quite a painful bruise...
As the commentator rightly pointed out: "you can take away the hurt, but you can't take away the swelling."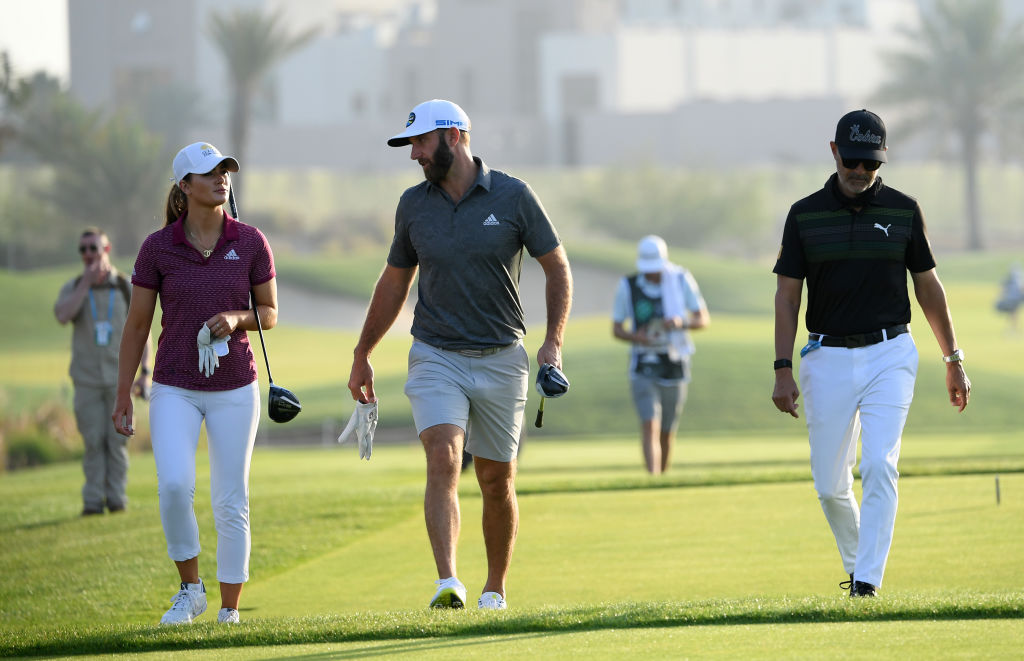 Dustin went on to win
The unfortunate incident took place during the second round.
He hit the poor volunteer on the 372-yard par 4 10th hole, where the man was waiting in the left rough to spot any balls that came his way.
If it wasn't for the volunteer bringing the ball to an abrupt stop, who knows where his shot would have ended up.
Anyway, it didn't knock his confidence one bit, and Dustin went on to win the tournament.
Proving yet again why he is the best male player in the world, it marked his fifth win in just eight months.
It's not quite as good as Emily Pedersen winning three back-to-back events on the Ladies European Tour last year, but it's impressive never the less.
Most importantly, we hope that the unlucky volunteer's bruise has gone down by now.
More Tour