Becky Brewerton defeated last week's winner Liz Young and England's Brogan Townend after a two hole play-off to win the third Rose Ladies Series Event at Brokenhurst Manor
It has been 10 years since Becky Brewerton last won a professional event, the Tenerife Ladies Match Play in 2011, so this Rose Ladies Series win is likely to feel extra special. It has been a busy week for the 38-year-old, who narrowly missed out on two wins, as she was also in a play-off with five others at the Clutch Pro Tour event at Remedy Oak on Tuesday May 11.
Brewerton, who was out in the first group of the day, posted a level-par 70 in tough conditions at the Hampshire venue and was joined by last week's winner Liz Young and Brogan Townend at the top of the leaderboard, before defeating the pair at the second extra play-off hole.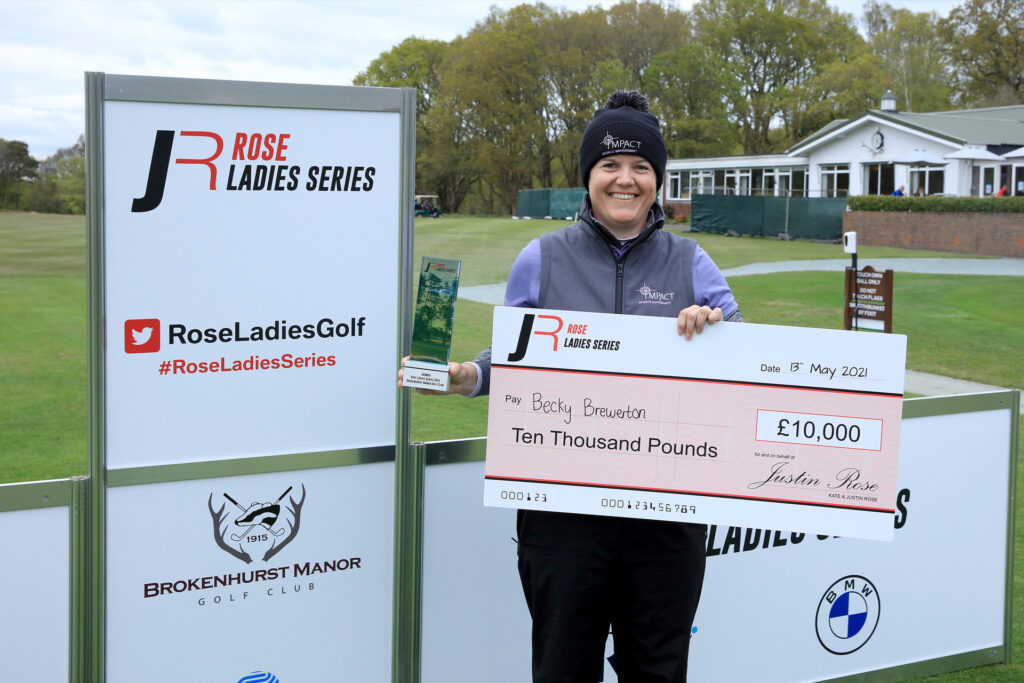 We caught up with Welsh players Brewton and Lydia Hall, who was leading after the first round at the Ladies European Tour Investec South African Women's Open, at the first Rose Ladies series event at The West Lancashire Golf Club.
We spoke to them about the launch of their new player management agency – Impact Sports Management, how they plan to draw on their experiences to make sure that future professional players have a strong team around them.
How did the idea of Impact Sports Management come together?
Becky: To be fair it was Lydia's idea originally and we had been talking about it for a while, maybe two or three years. When we first started having the discussions and for one reason or another, when you're playing and there's things going on, there's always reasons not to do it. And then during lockdown, especially this last one, we were having a conversation and then said 'sod it' and literally that day we start to make plans to the point where we couldn't sort of put it off anymore.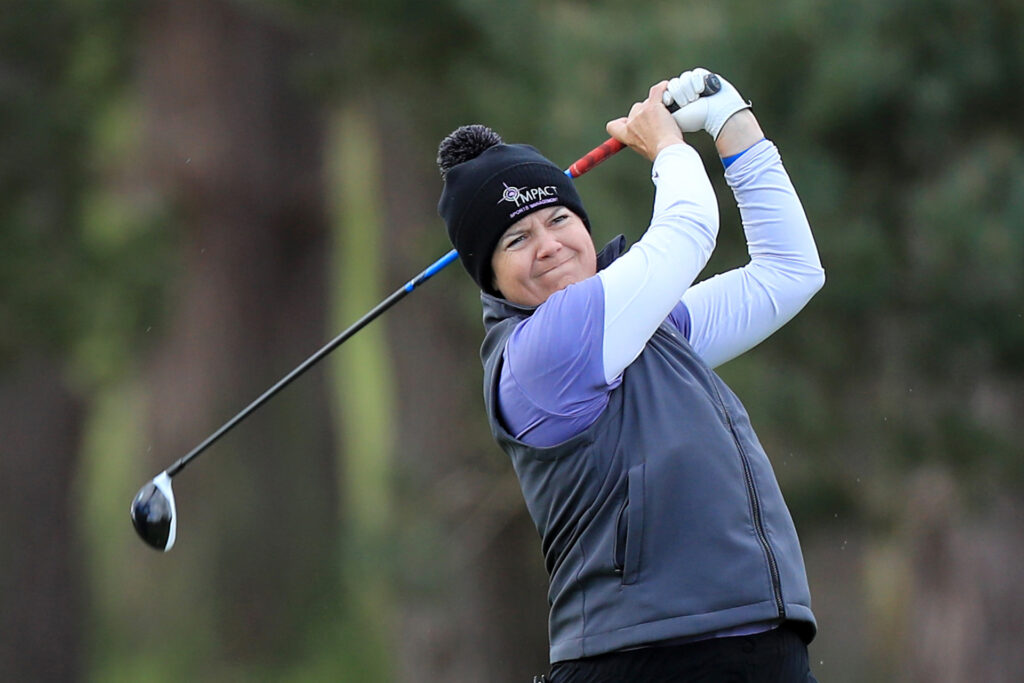 Why do you think there is a need for Impact Sports Management?
Becky: Through pooling all our experiences together and talk about the different things that have happened. We know it's not just a case of, it's not just as easy as let's just join a management company and you go and you get a big sponsorship deal and that's it. The one gripe we've always had is taking a percentage of your prize money and you lose quite a lot of that. We can offer support more through our experiences and being able to help people with things that stress you out when you first come on tour and that you didn't know about.
When you're not playing well, all the people you thought were there to support you disappear – we know what it's like to be in all of those situations, so I think we can offer the support emotionally and golf wise especially because we've both been winners, we've both thought about giving up, we've both had to do other jobs and be there to support as times have been really hard. We want to be part of the support team as not everyone has that. We were lucky we had parents and other people that supported us over the years, but not everyone is that fortunate.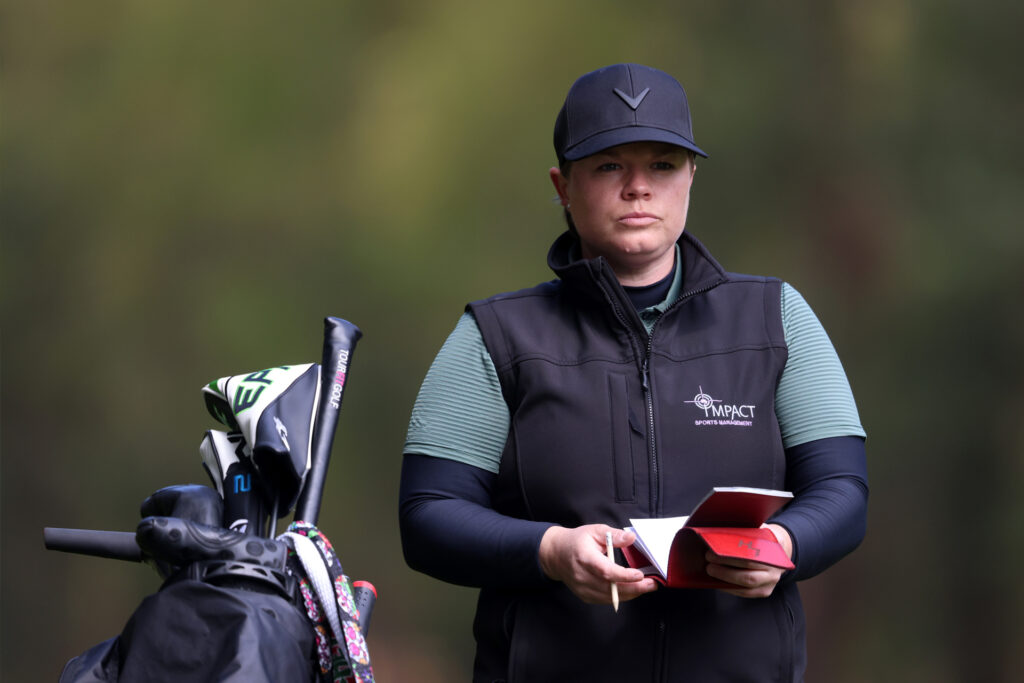 Will you just be managing female golfers?
Lydia: It's a natural starting point with females as we know the players so well. Because we are professional golfers, we specialise in golf and as women we can specialise in the women side of things. So that is where we'll start but our experiences can be valuable to other sports and obviously also to male golfers. Professional golfers are professional golfers at the end of the day – so we can definitely be of benefit regardless of gender.
What will Impact Sports Management offer players?
Lydia: We wanted to create something that doesn't rip players off, that is actually more about a team so that we all pool our ideas, our stats and share our experiences and ideas, our contacts and networks. To try and gain more sponsorship and exposure and that's one of the things we don't get is enough exposure. We're the ones out on tour so we can offer other ways to engage with players such as streaming Q&A sessions, behind the scenes, things that the LET would not necessarily be able to get to. We want to do something different as we're inside the ropes.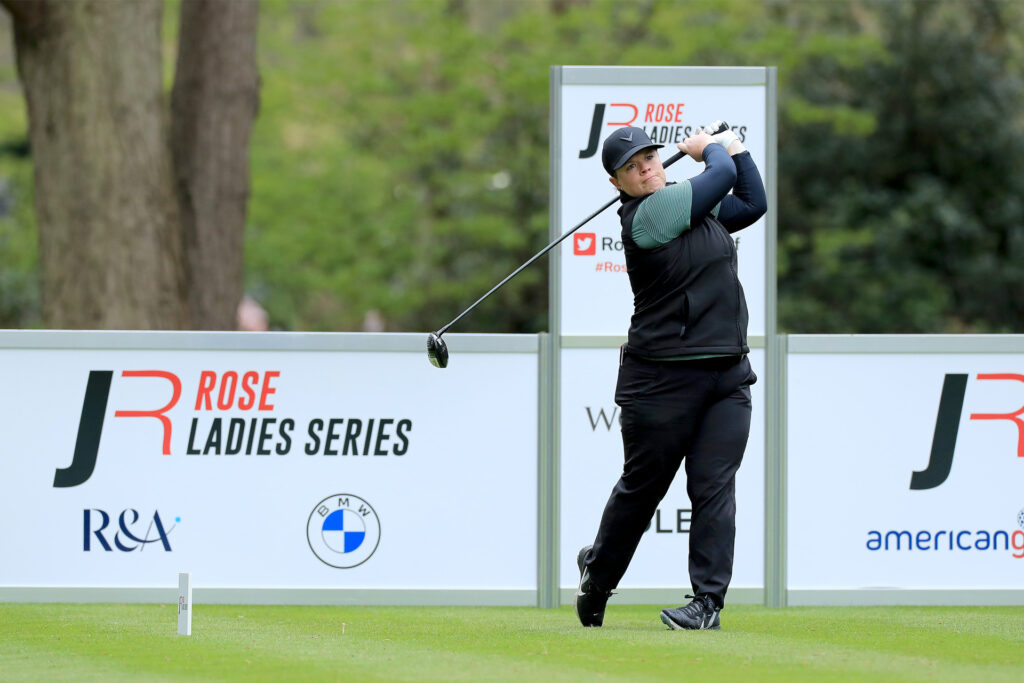 How important is it to have a supportive team around you on tour?
Becky: We've talked a bit before about the whole team ethos, it's amazing how with Ryder Cup and Solheim Cup the levels of performance that people can elevate themselves to are standards that they cannot necessarily play to week in, week out. In that environment, people can elevate themselves to a level that it's hard to do when it's just for you.
So if we can create a bit of an atmosphere like that, then I do think it makes people realise that they are more capable than they realise. It's just drawing it out somehow and in this situation, once you start pooling everything together, it gives you a situation where people can learn faster and don't have to go through the same experiences we had to.
We've seen so many go by the wayside because they haven't had either financial support or emotional support. Some of the golfers I thought were capable of winning tournaments and then you never see them again. It's those sort of people, if we can keep one person engaged who might not have then that would be amazing.
To find out more about Impact Sports Management visit their website here.