LPGA stars Nelly and Jessica Korda have landed in Spain and are ready to team up with their LET counterparts
The Korda sisters, Nelly and Jessica, are making their first appearance on Spanish soil this week as they tee it up at the Aramco Team Series – Sotogrande. It's a timely visit as in a little over a year they will likely be returning to battle for the Solheim Cup at Finca Cortesin.
Nelly hasn't had much time to explore but her first thoughts on being in Spain and La Reserva Club are positive:
"I'm really excited to explore Spain a little bit since it is our first time here. It's beautiful. The hotel, that's pretty much all that I've seen is the hotel and the golf course. I got to play the front nine yesterday, and it's really, really nice. Windy, but really nice."
The sisters made their first appearance in the Aramco Team Series New York last October when Jessica led her quartet to victory after a thrilling play-off that finished in the dark. And Nelly came so close to making it a Korda double, finishing runner-up to Charley Hull in the individuals' event that ran alongside the team tournament.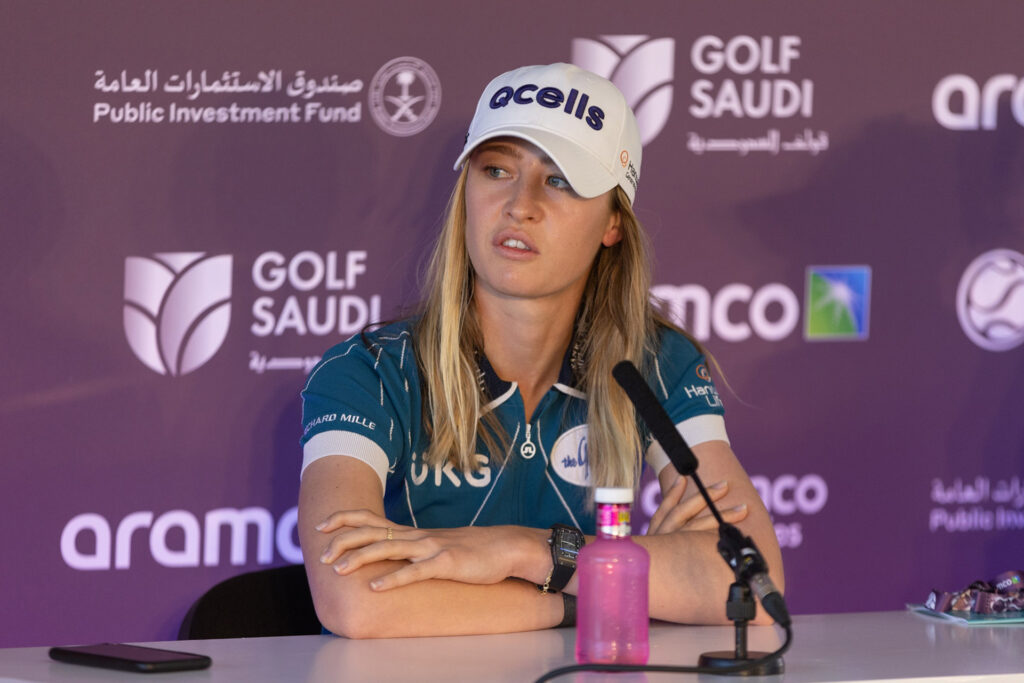 A team and individual format
The innovative series that combines team and individual play is staged as part of the Ladies European Tour and has already seen $1million events take place in Bangkok and London in 2022. This week the Aramco Team Series has landed in Andalucía in southern Spain.
Twenty-four year old Nelly enjoys playing a different format:
"I think it's a super exciting format. It's always really exciting when you kind of get to do something a little different, a little unique. I think it brings in a little bit of new energy. So I enjoy this event. I definitely enjoyed my time in New York, and I was really excited to come back here to Sotogrande, especially I've heard so many great things about Spain and the golf course."
Understandably following her victory in New York, Jessica is a strong advocate of the format in which the first two days will see 36 teams target the lion's share of a $500,000 prize pot. Each quartet has a captain, who selects one team-mate at a players' draft, while they are also all allocated a further professional along with an amateur.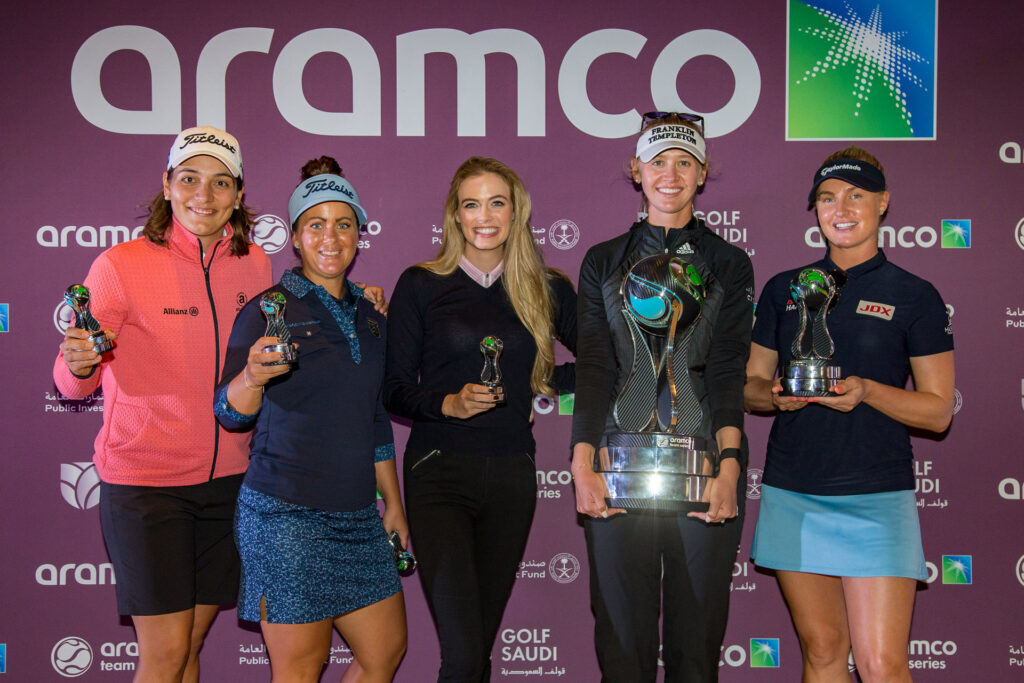 The 29-year-old commented on her previous Aramco Team Series appearance:
"It was such a cool experience and then getting to enjoy the win with the team, it's just different than what we normally do week in, week out. Excited to be here and kind of have a very similar experience."
The final 18 holes of the tournament is professionals-only with a further $500,000 on offer and Nelly is aiming to go one better than her Aramco Team Series debut in New York.
Getting in some Solheim Cup practice
Will the sisters have time to check out Finca Cortesin once this week is over? Nelly added:
"We talked to Stacy [Lewis] a couple weeks ago and she was like, if you guys want to go out and check out the golf course I would love for you guys to do that. I don't know if we'll have time, but, I think it's going to be super exciting next year.
"Hopefully, we qualify for it. But Solheim Cup is always so much fun and it brings golf this whole new energy and hype. I think it's fun, and hopefully Spain gets behind it."
Spain will definitely be getting behind one of the home challengers this week, Spain's highest-ranked player Carlota Ciganda. She was in great form last month winning the Estrella Damm Ladies Open and then claiming a top-three finish in the Amundi Evian Championship.
Ciganda added:
"I'm ready to play and think it's a great venue, a great golf course. I am just happy to be here…family and friends coming, so it's always good fun, good nights, late dinners. I really enjoy doing that and it's usually a really big week for me when I play in Spain."
The latest Aramco Team Series is taking place at La Reserva Club de Sotogrande where admission starts from just €5. Come and experience the Aramco Team Series for yourself. To buy tickets please visit aramcoteamseries.com and follow the event on social media @aramco_series.