Veterans of the game show the young guns how it is done with 40-year-old Lee-Anne Pace winning her 10th Ladies European Tour (LET) title whilst 48-year-old Richard Bland captured his first European Tour win after 478 times of trying.
Unlike most sports, golf at all levels has the potential to throw out winners from a broad spectrum of ages which is what makes the game so refreshing, it does not just belong to the twenty-somethings and you are washed up by the time you are on your thirties.
Lee-Anne Pace wins Investec South African Women's Open
The point particularly rings true at the Investec South African Women's Open, the LET's 2021 curtain-raiser and climax of the Sunshine Ladies Tour, after rain suspended play on day three and was completed the following day, the tournament leader after the third round was a 17-year-old.
The LET's youngest member, Pia Babnik, had carded 69 in the sunny conditions to see her level par for the tournament. The Slovenian teenager started the final round two shots ahead of South African Pace.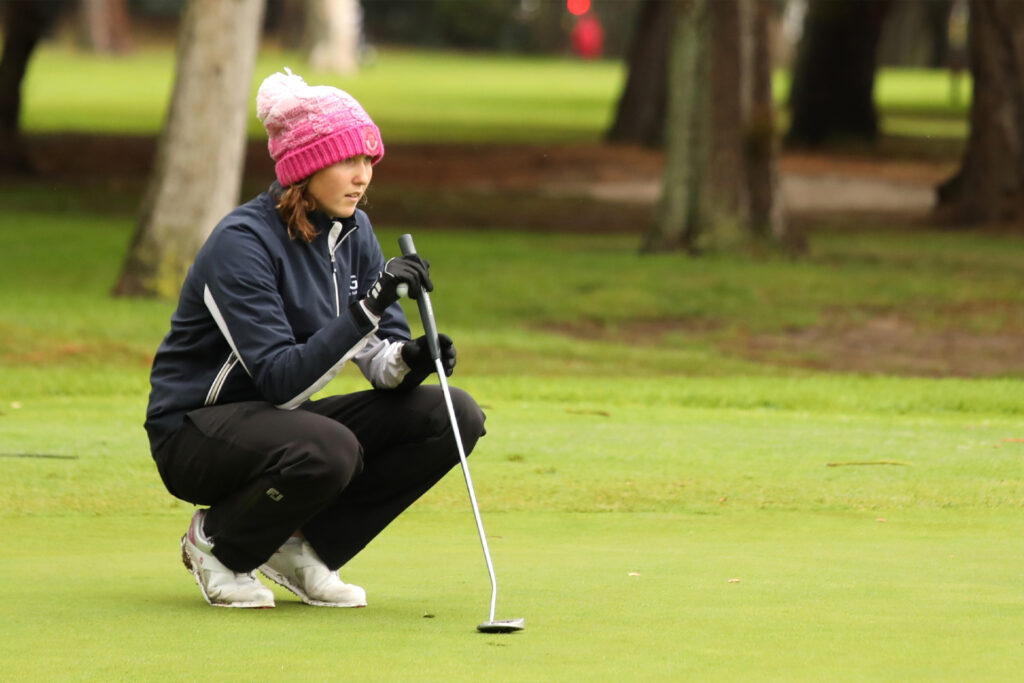 A first-time win was not to be for Babnik who had a mixed final round and a pair of double bogeys at 16 and 18 saw her slip out of contention.
So, it was left to 40-year-old, South African legend, Lee-Anne Pace who used her age and experience to clinch a record fourth Investec South African Women's Open title, carding a final round of 72 for a one-shot win over Germany's Leonie Harm.
She commented on her win:
"I'm so happy to win again. My last win on the LET was in 2014 and to get number 10 is just incredible."
Lee-Anne Pace also banked the Investec Order of Merit title for the Sunshine Ladies Tour and became the first South African winner of the brand-new Investec Homegrown Award.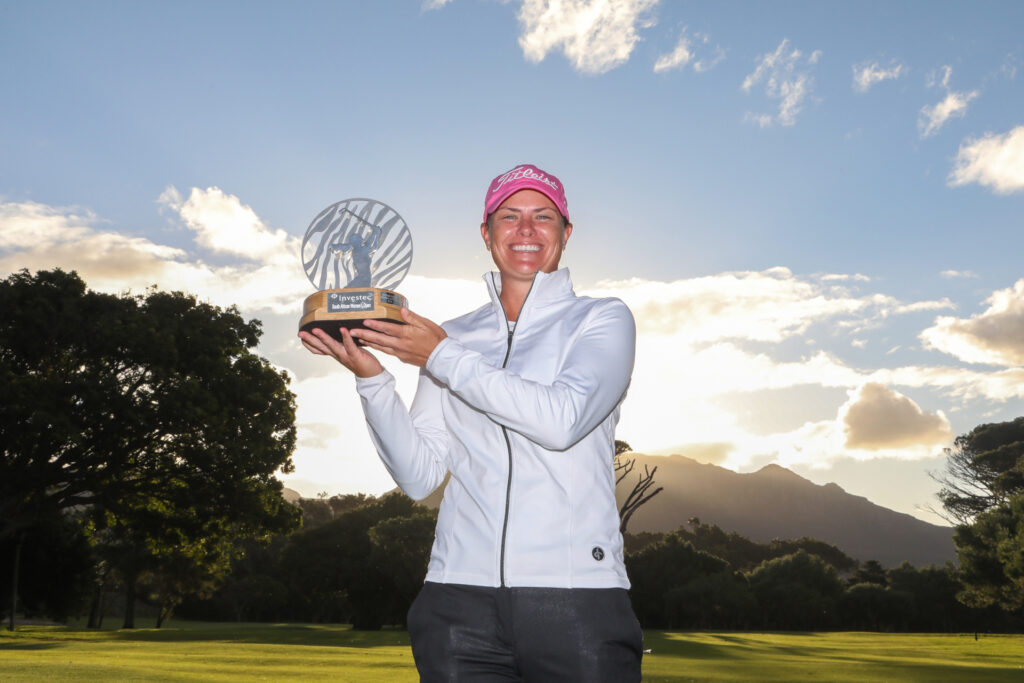 On top of this, Pace's triumph at Westlake Golf Club shot her to the top of the 2021 LET Race to Costa del Sol and earned her the first of four spots into the 76th U.S. Women's Open in June, with the other places going to Germany's Karolin Lampert and South Africa's Nicole Garcia.
Winner Pace was so pleased to be heading to the U.S. Women's Open:
"The incentives to win this week was incredible. We really had so much to play for and I can't be more excited. I am going for my US visa next week – Olympic Club, here I come."
Richard Bland wins Betfred British Masters at The Belfry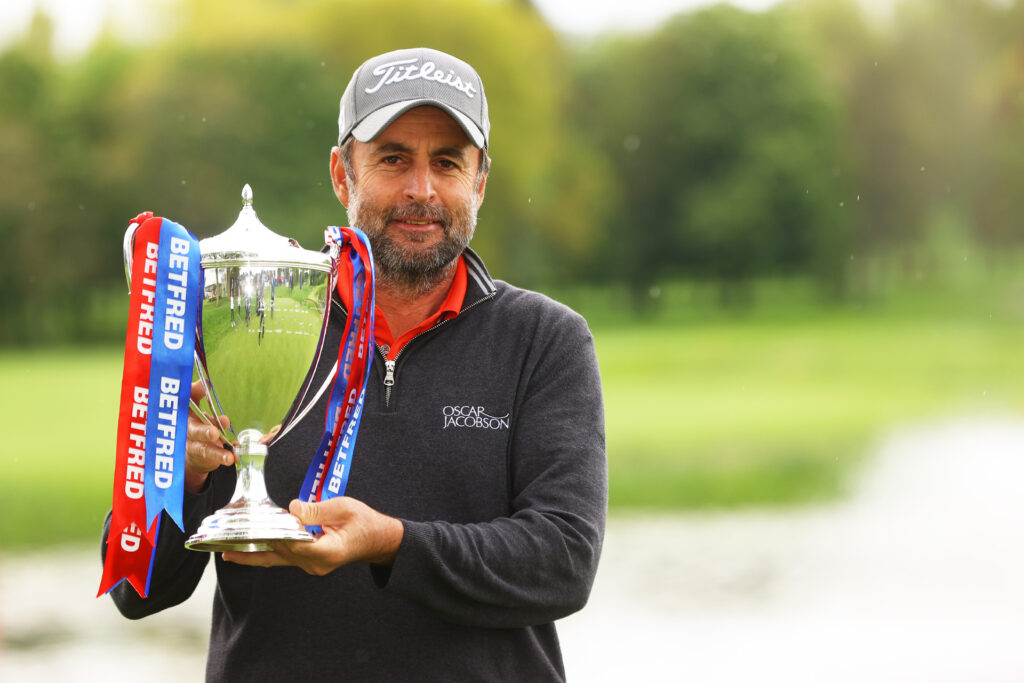 Although he was lacking in any European Tour wins, there was no mistaking that at 48-years-old Richard Bland had age and experience on his side.
The Englishman became the oldest first-time winner in European Tour history when he took the first hole of a sudden-death play-off against 24-year-old Italian Guido Migliozzi to earn the win. The victory at the British Masters at The Belfry came after 478 times of trying.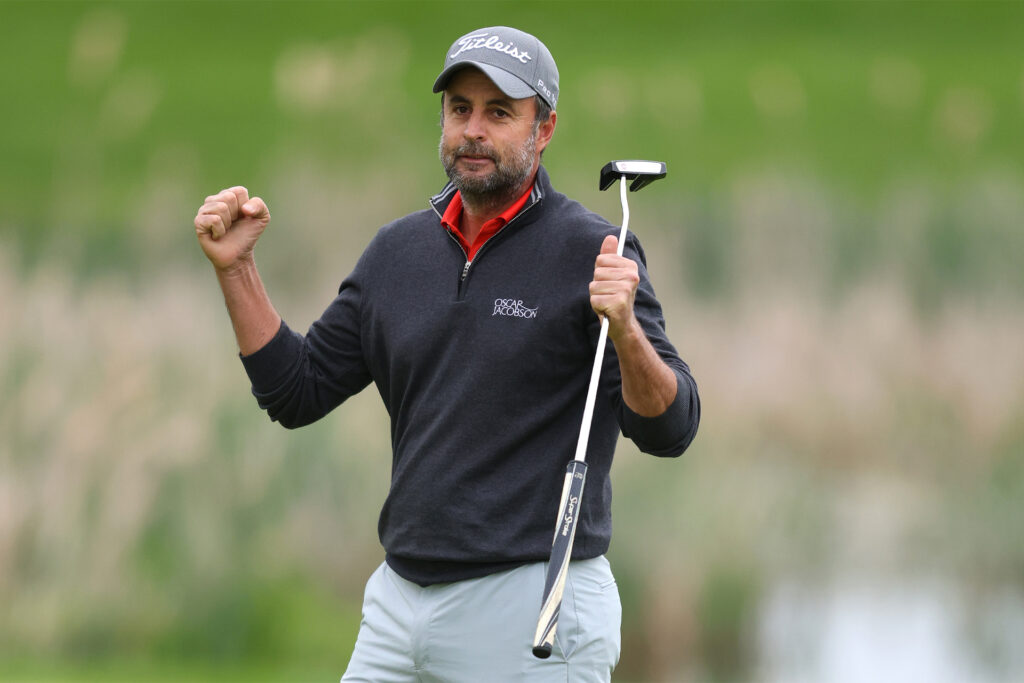 An emotional Bland was relieved to have finally got the win, he commented:
"It's what I've worked for for 20 years. That's what we all work for, to win out here and try and prove yourself. I've had a few close calls and I assume someone up there was looking down on me quite favourably today. It was just my day.
"Finally I can go off that list of most starts without a win. A big incentive for me was that I wanted to get to 500 events, this will allow me to do that, which I'll be hugely proud of. To play 500 events out here is a pretty good career."
His win means he should be in the field for the U.S. Open at Torrey Pines in June, he said:
"I'd love to go to Torrey Pines. I haven't really looked at the process of what gets into the U.S. Open but I'm sure I've got a pretty good chance now. I was fortunate to have played one U.S. Open at Bethpage in 2009 which was an unbelievable experience.
"To go and play Torrey Pines, an iconic U.S. Open venue would be fantastic and if I am fortunate enough to get a spot then I'll be going over there with bells on so I'd be looking forward to it."
K.H. Lee wins for the first time on the PGA Tour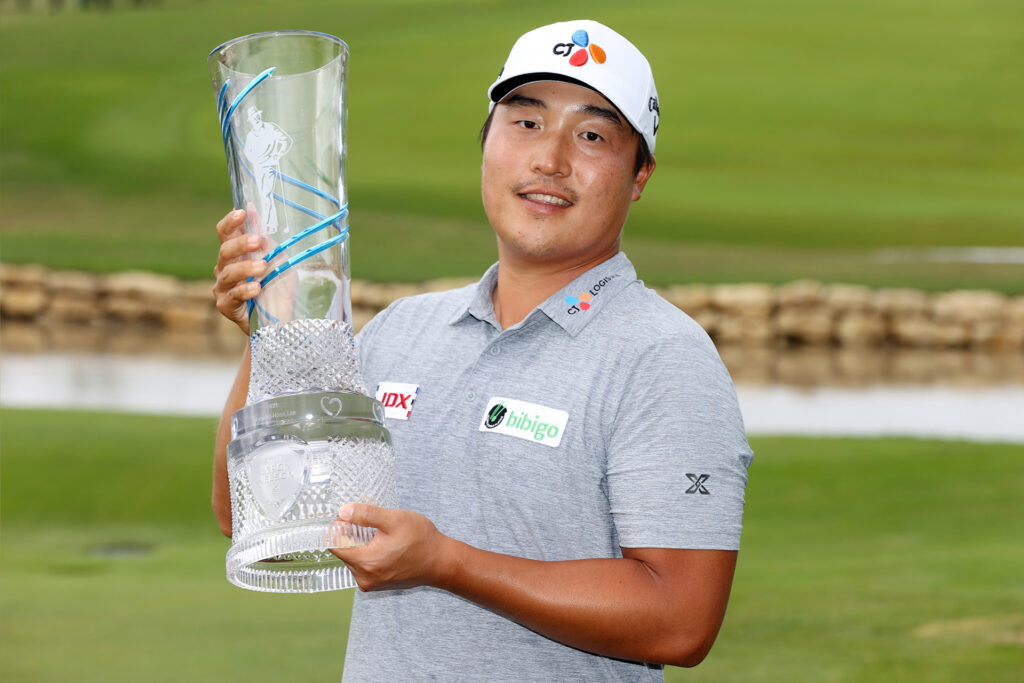 On a rain hit final day, which saw players evacuated from TPC Craig Ranch for more than two hours, K.H. Lee managed to birdie his final two holes when play resumed to finish on -25, winning the AT&T Byron Nelson by three shots and clinching his first PGA Tour title.
The result took the South Korean into the top 30 of the FedexCup standings and qualifies him for this week's PGA Championship at the Ocean Course at Kiawah Island.
The 29-year-old claimed his new putter had a lot to do with his victory, he said:
"It was a big help for me - I love that putter!"
We're rolling into major week so it will be interesting to see whether it remains hot for him in South Carolina.
Casey Danielson takes first win after a play-off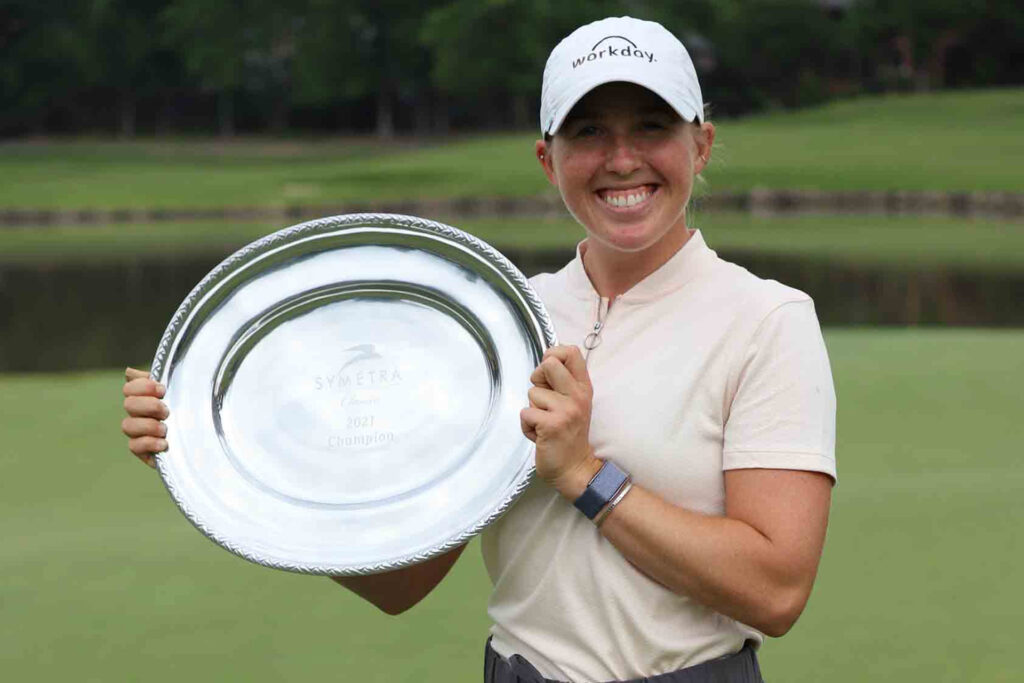 On the second play-off hole, Wisconsin's Casey Danielson made birdie on 18 to win the Symetra Classic, her first win on the tour.  Danielson carded a final round 3-under par 69 on Sunday, including a birdie on No. 18 in regulation to force a playoff with Fatima Fernandez Cano, who shot 1-over par 73 on Sunday.
"I don't know if it has really set in yet, but I am really excited, especially to win the Symetra Classic and be able to represent Symetra and the Tour," said Danielson. "I really love this golf course here at River Run (Country Club). It's really peaceful and it was a lot of fun with all the people watching especially in the playoff."
The Symetra Tour travels to Florida for the next two weeks for the IOA Golf Classic and Mission Inn Resort and Club Championship. Danielson heads into the IOA Golf Classic where she previously finished T3 last year.
Which other tours would you like us to report on? Drop us an email with your request here.