Team USA Captain Stacy Lewis has revealed her three Captain's picks ahead of the 2023 Solheim Cup
Team USA Solheim Cup Captain Stacy Lewis has selected Ally Ewing, Cheyenne Knight and Angel Yin as her Captain's picks for the 2023 Solheim Cup, to be held September 22-24 at Finca Cortesin in Andalucia, Spain.
"These final days were definitely some of the hardest ones of my career, but I'm so proud to have Ally, Cheyenne and Angel on the 2023 U.S. Solheim Cup team," said Lewis. "These three women earned their spots on this team, putting themselves into contention both with their play on the course and their teamwork off the course. Over the last year and a half, I've gotten to know all the U.S. players incredibly well and I'm honored to be their captain. We are going to have an incredible week at Finca Cortesin."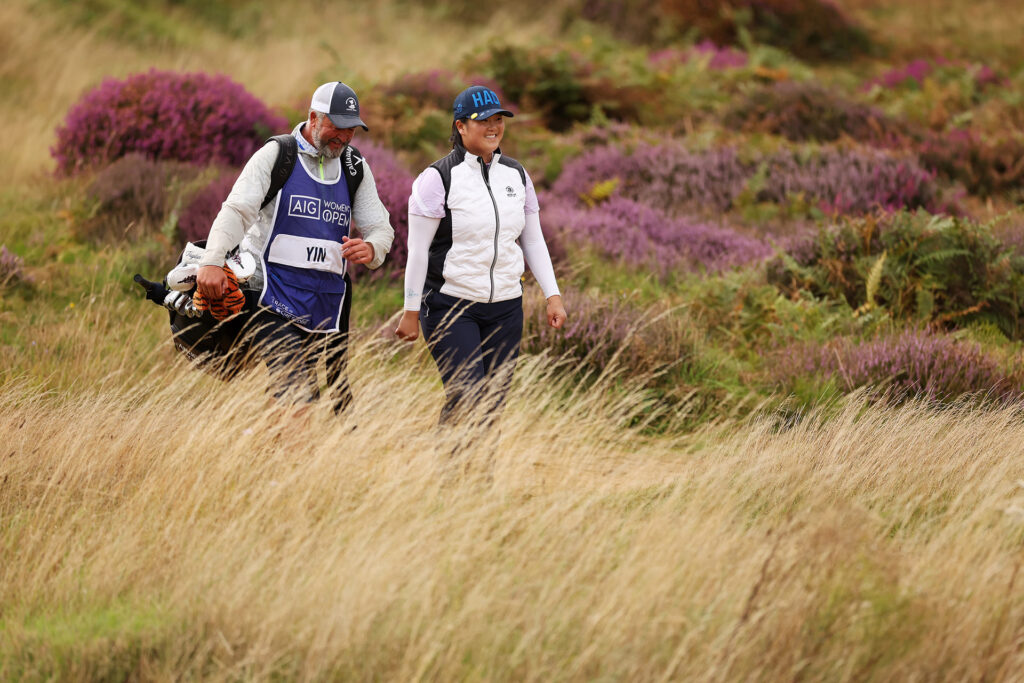 Ally Ewing makes it three in a row
In a live press conference, Lewis made her announcements. First up was Ally Ewing:
"I definitely wanted a veteran, veteran voice, and someone that's been there. She's played overseas, as well. Just a very, very solid player. Statistically, she doesn't do a whole lot wrong, and I think she's going to be a great voice to have on the team room as well.
"She's one of those you could put with any of the 11 players on this team. So I'm excited to figure out who she plays with."
Ewing, who was also at the press conference, commented on her selection to play in her third Solheim Cup:
"I was ecstatic first of all. I've said this since I played my first one: It is high on the list you don't want to miss after you're part of one. Getting the nod from her that it was going to be my third, it's super exciting, and it's a week that I say is unforgettable and I'm just really, really excited to be in this position again."
Cheyenne Knight to make a rookie appearance
Next up, Captian Lewis named the fifth rookie of her team, Cheyenne Knight:
"Cheyenne got off to a hot start this year, I think seven Top 20 finishes in her first nine starts and capped it off with a win. Obviously she's one of those that just really played herself into it, and tons of fairways, tons of greens. Kind of the same mould of what we were looking for."
Knight, who won the Dow Great Lakes Bay Invitational with playing partner Elizabeth Szokol in July, will not only be making her first Solheim Cup appearance but this will be her first time representing her country:
"It's been a goal of mine as long as I can remember growing up just watching the Solheim Cup, watching Stacy and Angela, just fellow Texans, and hoping I can be there one day, and I'm just so excited to represent my country.
"I've never gotten the chance to represent my country in my career, junior, amateur level. It's the highest honor and I'm really excited."
Angel Yin returns to the U.S. Team
Angel Yin was Captain Lewis' third pick, making her third appearance (2017, 2019, 2023) in the U.S. Team having missed out on selection in 2021. Even so, a pretty impressive feat for a player who is only 24 years old.
"Third and final will be Ms. Angel Yin. Angel will definitely bring in personality to the team room, which I'm excited about. But honestly, her game, really since Chevron has caught my eye. I think she's third on
tour in strokes gained putting. She's great on bermudagrass, and her length is going to be a huge factor in the team portion of best-ball."
Yin was pleased to be back in the Solheim Cup fold:
"I feel like I'm playing really well. I'm excited to play well to, play on the team again. Obviously I missed it two years ago, so it makes me want to make this team more, especially since Stacy is actually captain, and growing up watching Stacy and then playing with Stacy, such a huge honor, and to make the team and play under her is really exciting."
Team USA had nine automatic qualifiers
Ewing, Knight and Yin join the nine automatic qualifiers for the U.S. Team who were named following the completion of play at the CPKC Women's Open. Lilia Vu, Nelly Korda, Allisen Corpuz, Megan Khang, Jennifer Kupcho, Danielle Kang and Andrea Lee qualified via the U.S. Solheim Cup Team Standings, while Lexi Thompson and Rose Zhang qualified via the Rolex Women's World Golf Rankings.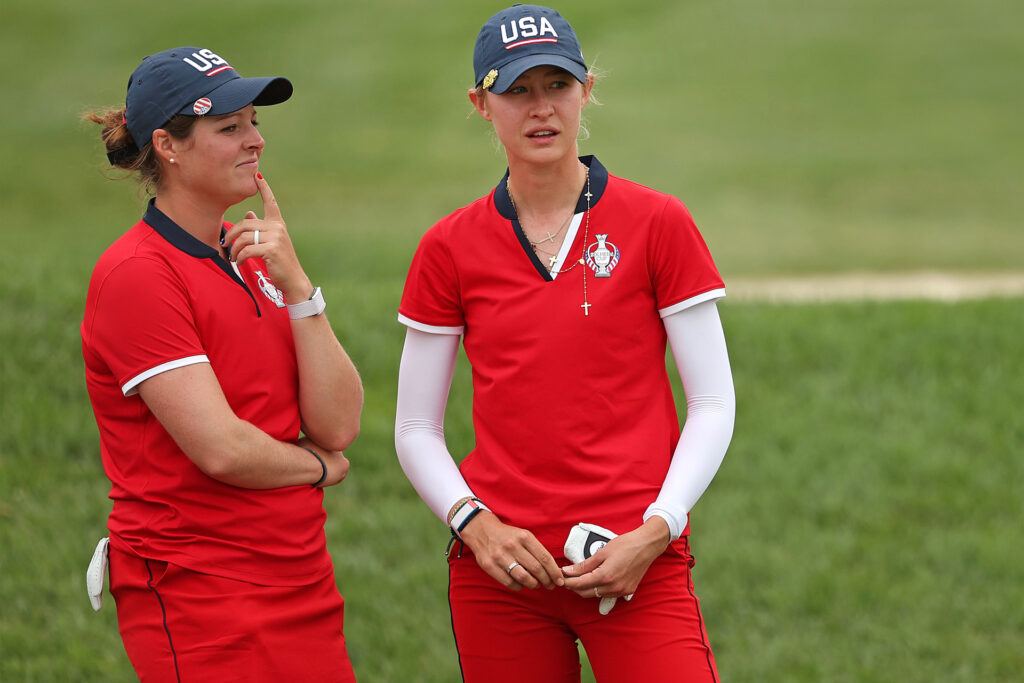 Thompson will represent the U.S. for the sixth time and Kang for the fourth time, with Ewing, Khang, Korda and Yin appearing on their third teams. Kupcho will wear the Stars and Stripes for the second time, while Corpuz, Knight, Lee, Vu and Zhang will all be rookies on the U.S. squad in Spain.
So we now know who will be facing Team Europe with just 24 days to go until the first tee shot is hit at the 2023 Solheim Cup.
Women & Golf will be attending the Solheim Cup, so keep an eye on the website and our social media channels for all the latest updates.