Christine Procter lives on the outskirts of Blackpool with her husband and labrador. When she is not working for the NHS, her family, grandchildren, interests and life keep her very busy. Here she tells us, when it comes to golf, you should play your own game.
I don't profess to be a great golfer – I'm not. Do I intend to be? Well, let's put it like this, if I can play a full course and not embarrass myself, then it's a success! As someone approaching retirement, although that's a moving target these days, I know my limitations.
I can't even say I had a burning ambition to play. My husband is obsessed with it, playing at least three times a week, and was a member of the Handicap and Scratch Teams. Needless to say, since playing from the age of nine, he had plenty of experience and talent. My son began swinging a club at age three, and by his early teens, he had a handicap of seven. I might add, that my daughter couldn't think of anything worse.
Starting to play and learning the rules
As a wife and mum, I decided to find out what was so consuming about this game. Now the learning experience was interesting, to say the least. They say never teach a partner to drive a car, and the same could be said about golf. I found the number, and complexity of rules mind-boggling!
Case in point, having my ball land on the side of a mound, I placed my clubface close to it. The ball rolled back and touched my club. "That's a penalty," my husband helpfully pointed out. I could have screamed…but that's not allowed!
"Why don't you tell me these things first?!" Having struggled to keep anywhere near a reasonable score, throwing one stroke away just infuriated me. My husband showed me the R&A rule book. Okay, I figured it was to be a long and very steep learning curve.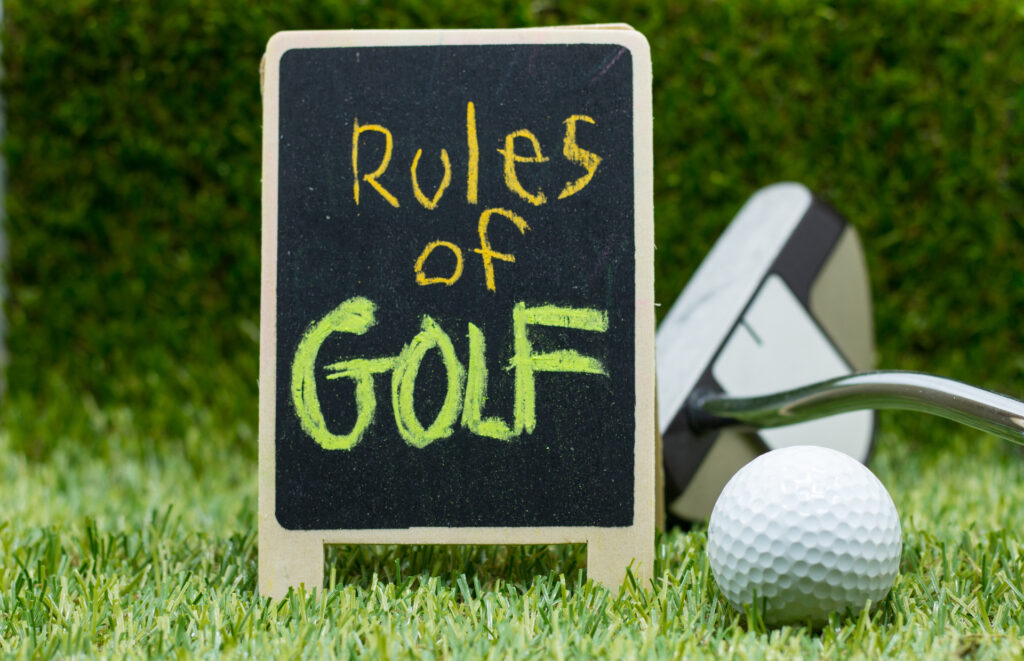 Catching the golf bug
After several rounds and trips to driving ranges, I was happy when I managed clean shots. Clean is when I don't end up digging into the floor with the clubhead or the ball veering off like a missile with a faulty Sat Nav! If they went in the general direction they should go, then that was a win.
The more I played, the more I improved and the more I enjoyed the game. I couldn't and wouldn't try to compete with my husband. But he did give me two pieces of sage advice - play your own game and if you can't play well, play fast. What he meant was, don't try and knock the spots off the ball to get as far as the blokes, short and straight will get you there.
Overthinking your swing
What I had learnt about my game was that I could overthink shots. Setting up and swinging without too much thought produces better results. When things go a little awry, it's usually because I am trying too hard, so I slow my swing down and if necessary, shorten it. I count when I bring the club back and when I release it. I find it helps me maintain a steady swing, and I'm more likely to achieve my goal.
Joining a golf club
I decided to join a local golf club and play with other ladies, and in the first year ended the season with a handicap of twenty-five. Not bad from starting with thirty-six only a few months earlier.
By choice, my golfing season is short as I'm a fair-weather golfer. Playing in cold wind and rain is not for me. Neither is playing on temporary greens, carrying a bag or having to pick and place a plugged muddy ball.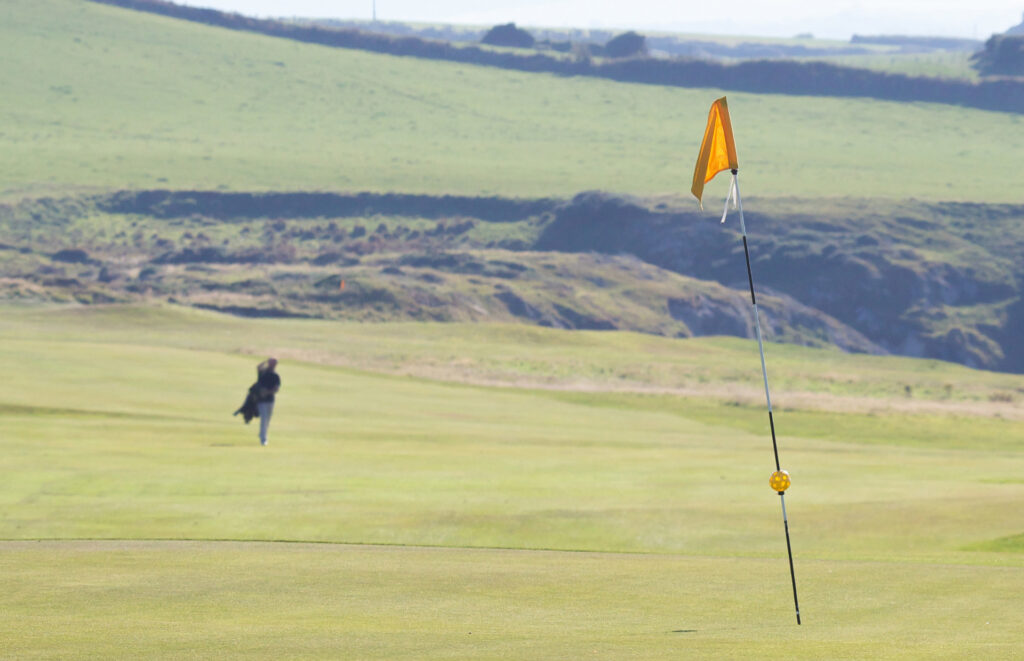 Club competitions
As a member, I soon learned that competitions are not for me, even though I did win some. When working full-time, I played to relax - entering competitions didn't give me that. Rushing from a full day at work to play on a Thursday before the sun went down was not fun - so I stopped doing it.
Why do I play?
Because I enjoy it. I have played for many years now, in the UK, and on holiday in the US and Europe. I love the scenery, the chance to see wildlife around the course and the camaraderie. It gets me into the fresh air, and by the time I finish, I feel I have completed worthy exercise. But most of all, I take from it what I need, and I do play my own game.