Guest blogger Jess Ratcliffe is back to give us an update as she looks to get to single figures by the end of May.
Jess Ratcliffe has a life-threatening, one-in-a-million blood disease called Paroxysmal Nocturnal Haemoglobinuria (PNH), which meant she had to shield during the Covid-19 lockdowns in the UK. Then she found golf and is now on a mission to get to single figures.
Here's her second blog...
The last few weeks have been filled with smile-sparking highs and head-in-hands lows. At times, I've wondered if my big golf goal of reaching single figures will ever be possible, let alone by the end of May 2022 (the challenge I've set myself).
After two shocking rounds, which can only be summed up by the Luther Vandross lyric, "If It Ain't One Thing, It's The Other", I started to tell myself that "this is it, I've plateaued."
But refusing to give in to that word or my inner critic, I asked myself the question "What's been different about those rounds?" – because not only were they a couple of clangers but I hadn't played that badly in a long time.
And then it dawned on me, I was playing from a place of fear not fun.
So, feeling like I had nothing to lose, I made the decision to start playing from a place of fun rather than fear. To stand over the ball, whether it's on the tee, in the rough or in a tight greenside bunker, and trust myself.
Because what's the alternative? To not believe in ourselves, to let our inner critics vs. inner cheerleaders run the show. I don't think so.
Instead, what if we trust that the hours of practice we've been putting in will come to fruition and feel calm in the confidence that we know what we're doing.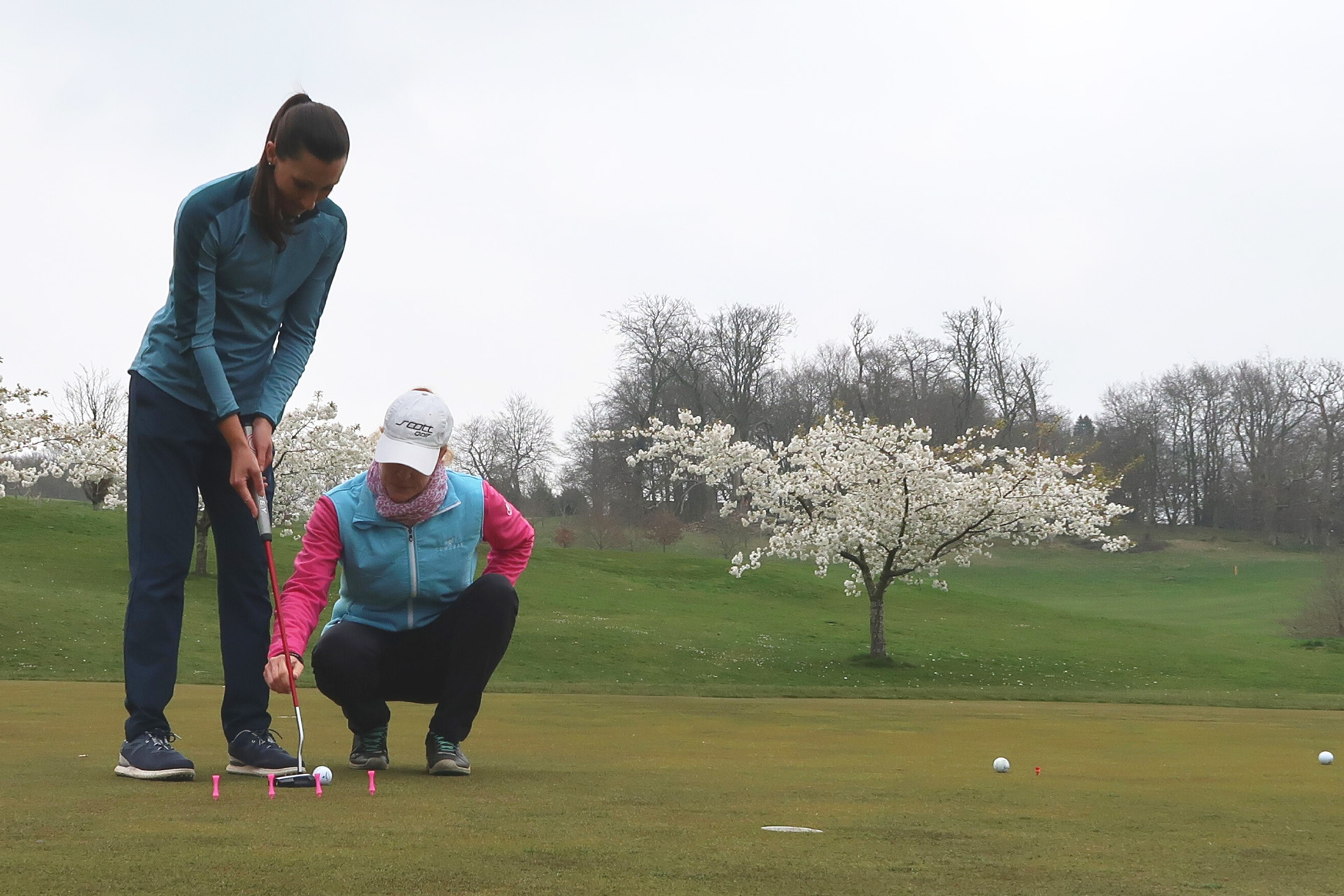 Turning a corner...finding a place of fun
Since making this decision, I've played better than I have in a long time.
It finally feels like my swing has clicked into place, especially off the tee, which has been the focus of my practice so far and I've handed in two cards that have cut my handicap to 16.4 from 17.0.
Don't get me wrong, there are still shots and holes that don't go as planned but there are more smile-sparking highs than head-in-hands lows now, which has given me back the confidence to believe in my big golf goal again.
So what's my next area to work on? Well, it alludes to that famous phrase "Drive for show, putt for dough". And I can't wait to get practising.
I'll be charting my journey with Women & Golf, so if you have any questions you would like me to answer in next month's piece or you simply want to say hello, I'd love to hear from you. You can reach me on Instagram or [email protected].