Women & Golf columnist Patrick Brennan gives his top ten takeaways from the 2023 Masters Championship
It came and went, as it always does, and despite the 2023 Masters not being one for the ages, it still brought its fair share of talking points. Here are ten parting thoughts from our first major of the year.
Our 2023 Masters Champion
Firstly, Rahm securing his inevitable green jacket on the anniversary of Seve's first win 40 years earlier, and on what would've been his 66th birthday, is the stars aligning among the golfing gods.
Jon Rahm is all set to have a Tiger 2000 sort of season, if not Scheffler 2022. He is a two-time major champion. He is the best player in the world. He has won over $13m in prize money this year, and it is April. Don't forget, he was four shots back with 30 holes to play after being on the wrong side of the draw; and having to grind out his golf in the wind and rain, in stop-start conditions. I give him a seven shot victory if he plays in the sunshine all week.
Koepka
We learned that Brooks Koepka needs competition to bring the fire from previous seasons where he reigned supreme. Real competition. He looked unstoppable through 54 holes, (I'll avoid making a joke here) but faltered once again on Sunday. His resume on Sunday is taking hits - He dropped four shots at the 2019 PGA, and won due to no one else coming forward.
He couldn't stare down Morikawa at the 2020 PGA, shooting 74. He was one behind Phil at the 2021 PGA, and again shot 74. And yesterday he cards 75. It's not overstated to say it was a massive choke.
Three times in history a player has been -12 or better through 36 holes in a major and not won. Greg Norman, 1990 Open. Greg Norman, 1996 Masters, and now Brooks Koepka, 2023 Masters.
We expected a heavyweight slugging fest this weekend, but instead had a calm, controlled technical knockout. Still, a strong showing for Brooks over the first three rounds - and good to see him back in the hunt at Majors.
Spieth
Spieth is still fun, absolute chaos to watch and you can't help but root for him and Greller on the bag. Even when he complains about every variable. He is morphing into Phil Mickelson, varied results off the tee leading to incredible recovery shots and the ability to see every inch of the course he's playing over the 72 holes.
He carded a Sunday 66 with a bogey on 18, and looked pretty flawless for the most part. He breaks records all the time for most birdies in a round at Augusta. He will win more Majors.
Don't make it LIV v PGA Tour
This is a key takeaway for me this week. Reading in between the lines of some subtle commentary digs was fun, but the players on the LIV tour don't play for the tour, they're playing for themselves remember? We were told they are independent contractors.
Reed can wear his 4 Aces gear but no one else will.
Mickelson sporting the Hi Flyers cap is fine but it's not exactly a choice, with the majority of sponsors making a quick exit almost 12 months ago.
The LIV golfers did well, three of the top 6 was beyond anyone else's expectations.
According to those on-site, the animosity was not there and there was very little tension apparent. I think most players are over it. If anything, LIV golfers will regret the fact they can't compete in proper events more often. Hopefully at the remaining Majors they put on a good showing, and see how close they can get to Rahm and Scheffler.
Amateurs
Amateurs are getting better and better. Sam Bennett is confident, talented and capable of competing with the best, fresh out of school. A T16 finish on Sunday and spending the afternoon in the Butler cabin before a 36-hole tourney on Monday, carrying his own bag brings him back to reality. His story was touching, his move was unique - his pace of play… leaves a lot to be desired.
Cantlay on the CLOCK
Speaking of, Patrick Cantlay became the game's most disliked player yesterday after taking almost five hours alongside Viktor Hovland to finish his Sunday round as a two ball. Koepka said it was terrible, Viktor made a point of playing his 3rd on 13 when Cantlay was still dawdling 100 yards back in the fairway, and the whole broadcast - again - took far too long.
It's a marathon to make it through a major Sunday when people are taking three minutes over three footers. Suggestion: stick them on carts for the front nine. Or, tighten the rules over time spent per shot.
Tiger
Just a quick word, he's the GOAT. He loves competing, but that isn't what he's doing anymore. A few birdies here and there and the swing looked solid, but he was the wrong side of the draw and grinding it out in the rain is fun if you've got something to play for, but he owes us nothing.
He won't retire, as he knows nothing else. It's almost an amazing feat of medical engineering that he can generate any ball speed at all, let alone make the cut at Augusta (23 years in a row!). Sahith Theegala re-enacted his chip-in at 16, with a similar crowd reaction. 'Do it for Tiger!' came the cry.
Past Champions
Augusta always allows past champions to come to the fore. Last year, Schwartzel came in off six missed cuts and still featured. Freddie Couples is out here ageing like fine wine and making cuts. 2021 Champ Hideki was in the mix on the weekend, 2018 Champ Patrick Reed carded a T4 finish, 2015 Champ Jordan Spieth was in the hunt, and three-time winner Phil Mickelson comes in off no form whatsoever and posts a thrilling 65 on Sunday to sit at clubhouse leader.
Previous success fuels the fire for these guys, the azaleas provide a spark that helps them find a groove from years ago. Backing a past champion here is a smart move. That's Rahm 2024 nailed on then!
Turf teams and Trees
Does a falling tree make a sound…? Yes. And it could've been way worse. The tree tackled to the 17th tee box by the swirling Georgia winds almost put a huge damper on the proceedings and called an end to the days play.
The turf teams got to work felling a few more trees for good measure, as well as clearing the debris and re-doing the tee box, all while making sure the course was fit for the rest of the weekend - avoiding a Monday finish. Hats off to them, once again.
The bad weather reminded me, back Matt Fitzpatrick if it starts raining, He gained more ground before the weather delay than at any other point. When they blow the horn in the US, that's when they take the layers off in England.
Predictions
I've learned not to over complicate future Major predictions. Look at the form, look at strokes gained, go with your head not your heart - don't expect a miracle outsider to have the week of their life and sneak a major.
I feel like the days are behind us when someone could show up and have an amazing week, surprising everyone to win. I firmly believe that some golfers on their best days wouldn't beat some of the other guys on a normal day. Rahm, Scheffler and co. are creating an upper realm in the game, and that's not an exaggeration.
Now, surprising everyone puts you in the Top 10, like Russel Henley (who no-one else has mentioned all week, carding a T4 finish at seven under and a $744,000 payday) or Sam Bennett with a T-16. Phil rolled back the clock, not the ball, with his weekend showing, and it was great to see, but Rahm wasn't about to let him get in the way of his green jacket.
In less than six weeks, Rahm and his peers (by profession, not standard) tee it up at Oak Hill, New York for the 2023 PGA Championship. Until then, Vamos!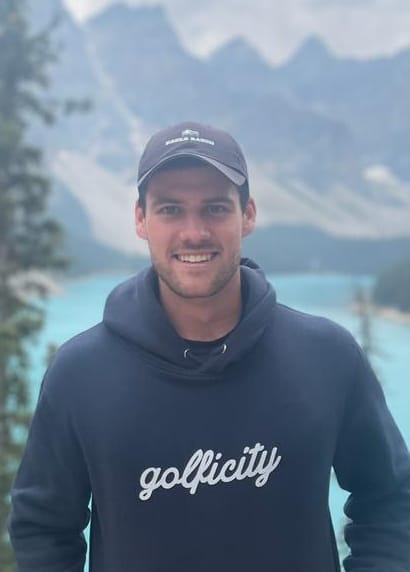 Meet Patrick Brennan
Patrick is originally from the Lake District, UK but moved to British Columbia, Canada after university. He writes for several media outlets, including Golficity, and has been doing so for over six months.
His main writing interests are professional golf tours, the Majors and any good underdog story!
He comes from a sporting family and, when not cycling or skiing, plays off a six handicap - trying and failing to keep the family bragging rights, often due to a streaky driver!