MGP Nutrition have added a new flavour to their incredibly popular hydration drinks range - new Berry Boost
Introducing the new MGP Berry Boost Hydration Drink. With 150mg added caffeine this low sugar drink gives you a real boost on the course, and is packed with vitamins B, C and D to help boost your
immune system and improve your cardiovascular health.
The added caffeine is made from the seeds and leaves of coffee plants, and this helps with increased alertness and improved strength and endurance performance.
The Berry Boost Drink makes a brilliant addition to the MGP Nutrition refreshment range, all designed to replenish your body as you play your favourite sport, as well as their high protein / low sugar cookies and energy bars.
The key features are:
Hydration Drink with vitamins B, C, D
150mg added caffeine
Low sugar, low carb and low calorie (Less than half the sugar of other sports drinks)
Fat free and gluten free
With 5-star reviews already received from customers, MGP Co-Founder Cat Colman said:
"Berry Boost tastes great and is the perfect drink to keep you alert and fuelled on or off the course - this is our best product yet!".
Women & Golf have received some MGP Berry Boost samples, so will report back shortly. Plus don't forget that Women & Golf Members get 20% off at MGP. Find out more here.
About the rest of the MGP Nutrition range
The ultra-refreshing MGP Hydration Drinks are available in four fruity flavours: Pineapple, Lemon & Lime, Orange and Berry Boost.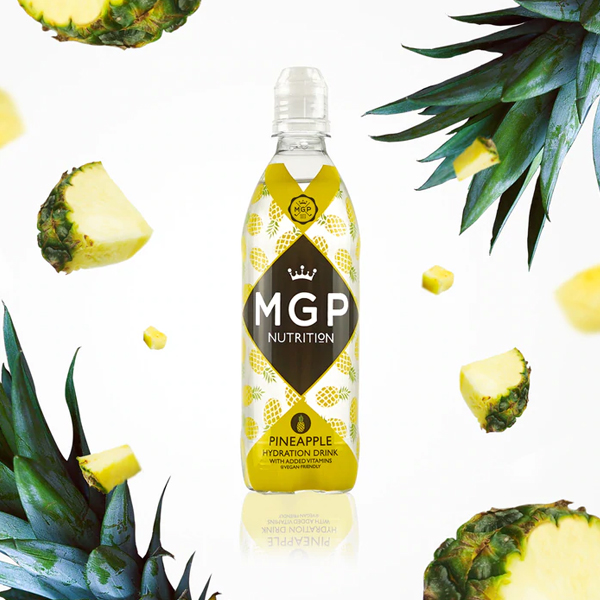 MGP also does snacks too. Keep hunger at bay on the course with MGP's high protein, low sugar bars and cookies that taste delicious and will keep you feeling full. They include the MGP Double Chocolate Blueberry Cookie and the MGP Banana & Cashew Energy Bar.
The science behind the drinks
Packed with vitamins B1, B6 and B12 which all help improve cardiovascular health, cognitive function and mental performance (pretty handy on the golf course!), the drinks also contain Vitamin C and Vitamin D3 which help boost the immune system and keep you feeling well. Which, after the Covid-19 pandemic, we all know is more important than ever.
Why is being hydrated on the course so important?
Being hydrated keeps the oxygen moving to your cells. When you're dehydrated you feel thirsty, lack concentration and lack physical strength and ability. Staying hydrated, especially in the summer, is vital to playing to your best. The MGP Hydration drinks are hypotonic, so they keep on actively replenishing your cells while you play.
Order now for Next Day Delivery online at: www.mgpnutrition.com Women & Golf Members – don't forget to use your 20% discount code – you can find the information here.