Greenspace, the new innovative golf app, partners with some of the UK's hottest golf prospects
Greenspace, the community-based app built by golfers, for golfers, has enlisted the support of some of the country's top young golfers, as awareness for the product continues to grow.
Amateurs Harley Smith, Sophia Fullbrook, Zainab Jeppe, Logan Deyong, and George Ackerman, as well as professional Reis Suart, have starred in a promotional video for the app, helping to spread the word about Greenspace amongst their own influential networks.
Additionally, Suart has agreed a professional partnership with Greenspace, carrying the company's logo on his tour bag.
Both Smith and Fullbrook are key members of the England Squads for the 2023 season, with Ackerman also qualifying for this year's Brabazon Tournament at Sunningdale.
In addition to their on-course accolades, Jeppe and Deyong have also begun successful commercial endeavours; specifically as content creators for some of the sport's most well-known brands. Collectively, the group of six represent an incredibly strong collection of young talent lending their endorsements to Greenspace.
Introducing Greenspace
Greenspace is a dedicated place for sharing content, interacting with golfing connections, and building golfing memories. Notably, the app features its unique 'Clubhouse' section, allowing for private groups to be created between members of golf clubs, societies, or just friendship networks.
By creating a specific space for golf-specific communication, risks of non-relevant content are reduced, with moderators of Clubhouses (for example, a golf club secretary) able to also manage the nature of conversations.
Greenspace Founder, Darren Dryer, said:
"It's been fantastic to receive the support of such a talented group of athletes. We know that groups of golfers are continually looking for better ways to communicate amongst their peers, and that clubs and societies require a more modern way of speaking to their members.
"As Greenspace continues to develop, we're confident that endorsement of such an excellent group of players will be seen as additional credibility for our product".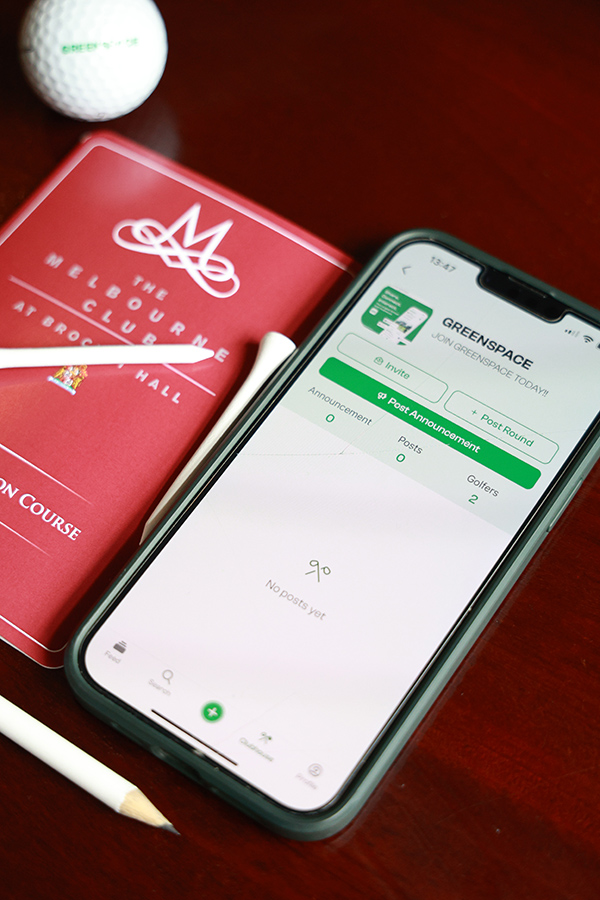 Reis Suart added:
"I love the product that the team at Greenspace have created. Having a way to store and share my golfing journey on a platform dedicated to the sport is fantastic, and removes the distraction and irrelevance that can be found on some of the other social platforms. I'm keen to use the Clubhouse feature in particular to share content with those who have supported my golfing development as I transition into the professional game".
For more information about Greenspace, please visit their website here.