Club fitting is now an essential part of the club buying process for any golfer. Women & Golf found out why when we caught up with one of the few female golf club fitters in the UK, Ally Kutz.
Women & Golf headed to Wexham Park Golf Centre in February to get fitted for Yonex golf clubs. We had the pleasure of meeting Ally Kutz, Yonex Sales Rep and Demo Technician, who took us through the fitting process. We'll be sharing the results soon.
In the meantime, we spoke to Ally about her background in golf, what drew her to club fitting and what she most enjoys about her new role at Yonex.
Playing golf from a young age
Growing up in Orlando with golf courses all around her, Ally felt she was destined to play golf. Starting at six years old she picked the game up fast and enjoyed competing at junior level which included winning the Florida Women's State Golf Association (FWSGA) Junior Girls Championship four times.
Ally also won State Championships with her high school and gained a full scholarship to Stetson University where she represented the golf team.
After graduating she worked for the Florida State Golf Association and then took some time away from golf to decide whether she wanted to turn pro. That time away from competitive golf turned into a few years, in which time Ally moved to England with her partner.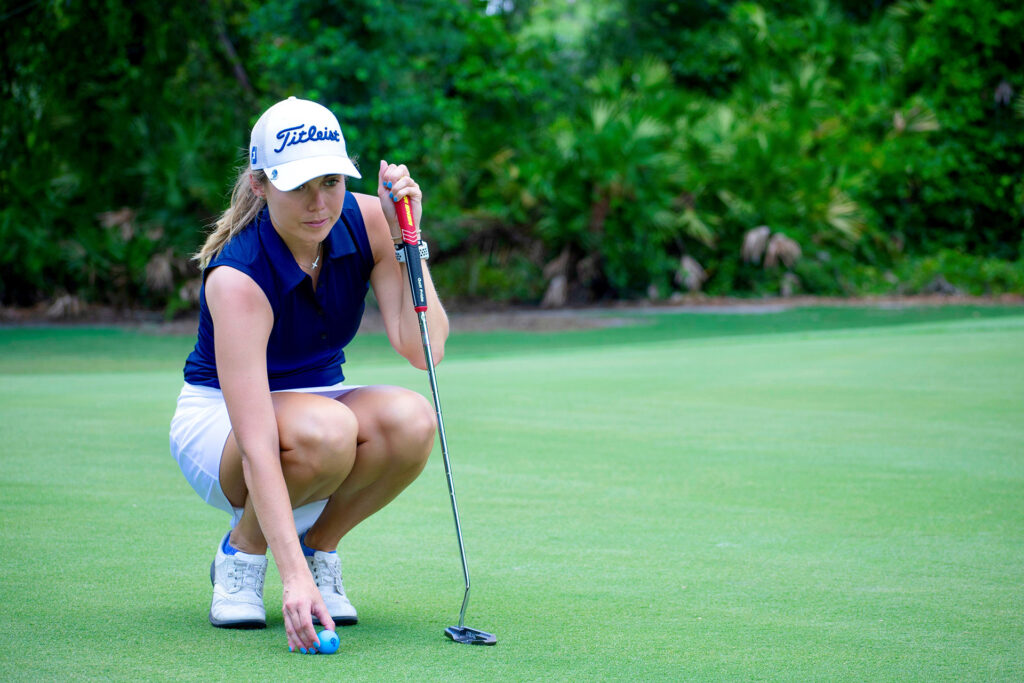 Whilst settling down in a new country she was trying to decide where to take her career:
"I hadn't played golf in a few years. I wasn't one of those people that played during Covid. However, I decided I wanted to get back into golf because that was what I was most comfortable in. I saw a club fitting job come up which is an area of golf that I am passionate about.
"I had been fitted for clubs quite a few times before when I was playing junior golf and playing competitively. I like helping people and I believe by having good golf clubs it helps you start out well on the golf course. I always like to say that if you have clubs that aren't fitted for you, you're already starting over par."
Joining Yonex
Fast forward to February 2022 and Ally has now been part of the Yonex golf club fitting team for six months. Focusing on golf clubs in the south of England, Ally gets to meet lots of golfers and as someone who is not originally from the UK, she is enjoying travelling to different courses in the area.
When it comes to club fitting, she still feels there is a misconception that it's not for all golfers:
"I find that a lot of golfers think that it's only better player that should get fitted. I explain to them that if you were to give Tiger Woods any club, he would hit it well. But if you were to hand a player who plays maybe two times a week any club, they would struggle.
"It is so important to get fitted so that you can start out with the right equipment. If you don't start out with the right equipment, then you are just making golf a little bit harder for yourself. Golf is an investment and new clubs are not always cheap. So you make sure that you are getting clubs that are actually going to help you now and in the future. Regardless of whether you play every day, two times a week or are just starting out, it's the exact same reason. It's so important to get your clubs fitted."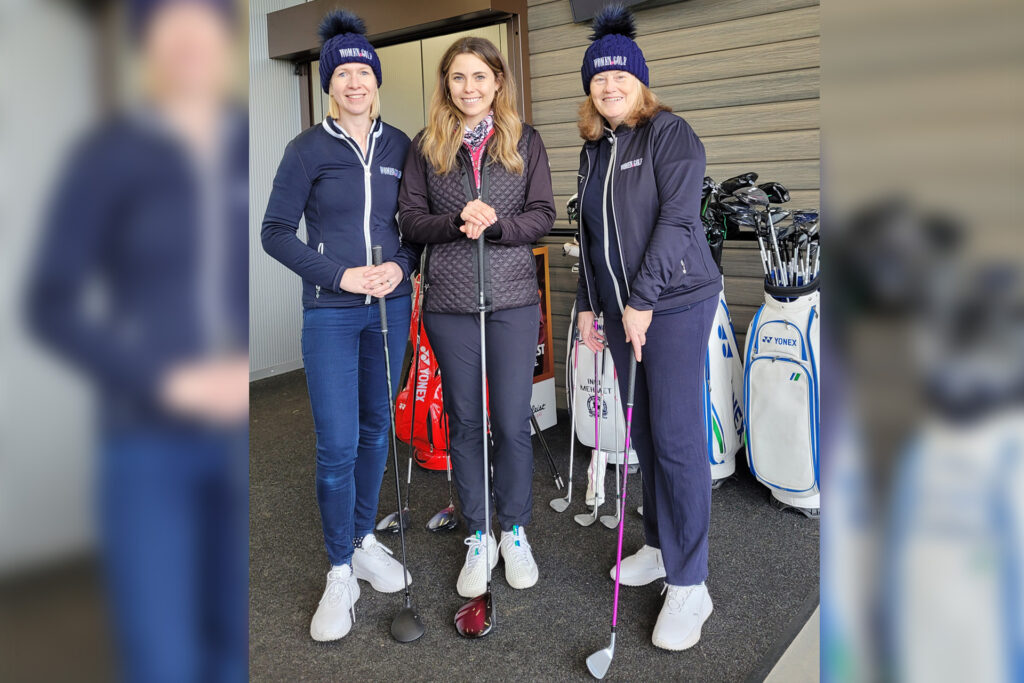 Reflecting on her own fitting experiences in America, Ally recalled a time when she did not listen to the fitter because she was so adamant she knew what she needed. When she was 16 years old she wanted to play with steel shafts because that was what her friends were hitting. She got what she wanted but ended up losing 15 to 20 yards in distance because she was not strong enough to use steel shafted clubs. She soon returned to her old clubs.
Having a depth of knowledge
This bad experience has made Ally even more determined to make sure that her customers have an enjoyable experience. That might mean that sometimes the fitting isn't too techie and is more fun. But ultimately it's about giving the player something that actually works for them.
Through continued learning and keeping up to date with new products across all golf brands, Ally is able to make sure that although she is a Yonex club fitter, she had a depth of knowledge to give comparisons to other clubs that a golfer may have tested already.
Ally is definitely in the minority when it comes to female club fitters in the UK but she is hopeful that more women will join her in the future:
"When I started playing golf in 2001, women's golf wasn't very popular. I used to have to buy boys golf shoes. Now we're in a place where there are women in pro shops and across the golf industry. I think if a woman wants to get started in club fitting, and there's not many of us that are here, then they just have to go for it. You have to believe in yourself that you know what you're talking about. If you're knowledgeable, then you will be listened to."
If you're interested to find out more about a Yonex club fitting experience please visit email Ally for more information here.