From birdies to quadruple bogies and the rough in between. Janet Thompson has written a book about what happens when a die-hard golfer meets a non-golfer. The direction life takes after they say "I do" may surprise you.
The Golfer's Wife by Janet Thompson
For a lot of women, golf comes naturally but for other, they marry into it. Unbeknown to Janet Thompson as she was walked down the aisle, her husband-to-be was a die-hard golfer. Not necessarily wanting to be the quintessential "golf widow" after the honeymoon, Janet headed for the fairway. (Although, for her, it was more like the rough.)
In steps The Golfer's Wife, for some, golf is an instant passion. These golfers practice religiously, play often, watch it on TV, and frequently attend tournaments. Then there's the other kind of golfer. This group simply enjoys the occasional round, weather permitting, and doesn't take the game too seriously.
Things get interesting when those two kinds of people marry each other. Such was the case for Janet and Steve Thompson, who married over thirty-five years ago and have been golfing together ever since.
In The Golfer's Wife, Janet combines her story with those of seven professional golfers' wives, examining how a wife's relationship with golf can affect her relationship with her husband—and vice versa—with self-deprecating humour and a generous spirit.
The professional golfers' wives included are Ellie Day (Jason), Stacey Hoffman (Charley), Jan Jacobsen (Peter), Lisa Lye (Mark), Mandy Snedeker (Brandt), Sarah Strange (Curtis), and Kristy Weibring (D.A.)
At the intersection of memoir and biography, this look into the love of the game—and the love of the player—will charm both the golfer and non-golfer alike.
Janet believes, "When taking up golf, a sense of humour and the ability to bend a few rules helps!" Had she read a book like this before she started playing the game, it would have made a difference in her love/hate relationship with golf.
What led you to share your story?
I knew other wives or significant others would relate to the way I felt about being with a partner who was ardent about golf. By sharing my story, readers can take some tips from my experiences and learn some important lessons to enhance their lives both on and off the golf course. Laughter is a crucial element!
Why did you decide to include stories from other golfers' wives?
I included the stories of other golfer's wives who are married to professional golfers because so much goes on behind the scenes. These untold stories are fascinating and relatable to my story, but on a different level. These wives are well-known and live in the limelight, while their husbands play golf for a living!
What does it mean to be the "Golfer's Wife"?
The "for better or worse" marriage vows are especially crucial when being the golfer's wife. It's accepting that your spouse is passionate about the game, and you're going to either join him on the course or occupy yourself with something else while he plays eighteen holes!
Being the wife of a professional golfer is different from being the wife of someone in another professional sport because most other sports have teams. Unlike basketball, baseball, football, or soccer, those wives are all united to support the team win. With golf, the wife is the solo cheerleader for her spouse. There may be family members and friends watching and giving support, but the other golfers' wives are busy cheering for their husbands, at least until they know they are out of the hunt. At this point, they normally would root for their friend's husband.
Who should read this book?
Anyone who knows a golfer or is a golfer themselves should read this book. I hope it will surprise, entertain, and make you laugh more than once! Even the non-golfer will understand the golf jargon throughout these comical stories. If you're not a golfer's wife but play the game, you will nonetheless relate to the stories told about how we learned this challenging sport. Reminiscing over what it took to get reasonably good will make you smile and shake your head, sometimes in frustration!
The proceeds from The Golfer's Wife are being donated to seven charities, how did you choose these charities?
It was my pleasure to give each professional golfer's wife the opportunity to choose one charity that was close to their heart. By doing this, it's my way of thanking them and supporting all these worthy causes. I'm very grateful and blessed with the chance to help so many.
What do you hope readers will take away from The Golfer's Wife?
I want readers to enjoy the journey on and off the golf course as they make their way through each page. They will decide for themselves if they need to bend a few rules (as in my case, to make the game more palatable). It's not as easy as it looks!
About the author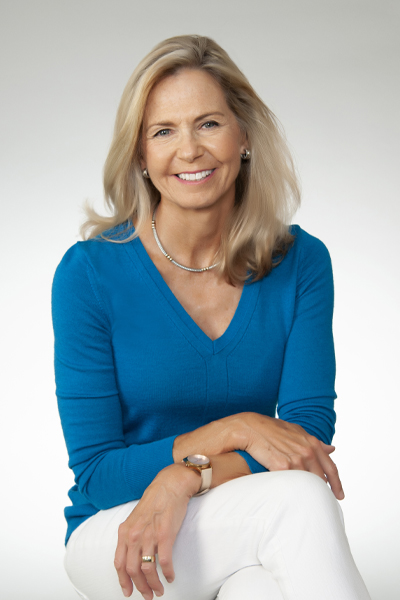 Janet lives with her husband, Steve, in Florida and New Hampshire. The pair enjoy golfing, hiking, biking, and spending time with their five young grandchildren. In the summers, Janet volunteers her time for the Gundalow Company, sailing with school-age children on the Piscataqua River in a replica of a boat launched in 1886.
A portion of the proceeds from The Golfer's Wife will be donated to the following charities: the Brandt & Mandy Snedeker Foundation, the Brighter Days Foundation, the Charley Hoffman Foundation, Crystal Coast Hospice House, the Jacobsen Youth Initiative, Juvenile Diabetes Research, and the Micaela's Army Foundation.
The Golfer's Wife is released on April 5, 2022 and is available from Amazon for $26.00. Find out more from The Golfer's Wife website here.