A pilot scheme has been launched to monitor slow play at club level. Is it time to finally accept that we really do have an issue with slow play? Women & Golf Editor Emma Ballard delves a little deeper.
Thanks to Hampshire Ladies Golf for providing us with this year's April Fools article - were you fooled?!
Slow play has blighted the women's game for years. From tour players to club golfers, no level of the game is exempt from criticism. Although initiatives like Ready Golf were brought in at amateur level over five years ago to improve pace of play, things can still be woefully slow.
With this in mind, I'm delighted to hear that The R&A and England Golf are finally taking this issue seriously and will start to monitor the speed of play. We all know that speed of play is a problem, so with actual data to prove this is the case, hopefully, we'll see a rapid improvement.
Pilot programme
Hampshire Ladies Golf has been selected to participate in a joint R&A and England Golf trial to help tackle slow play.
A well-known golfing GPS brand has developed a lightweight tracking device for golfers to wear around their ankle (as shown in the picture below) to monitor their pace of play.
Cleverly, the device has been pre-programmed to detect start times, course length and slope rating.
In the event of slow play, the device will generate a continuous vibration for 30 seconds to alert the player.
At the same time, on-course referees will automatically be alerted by their hand-held devices and will monitor the slow play group.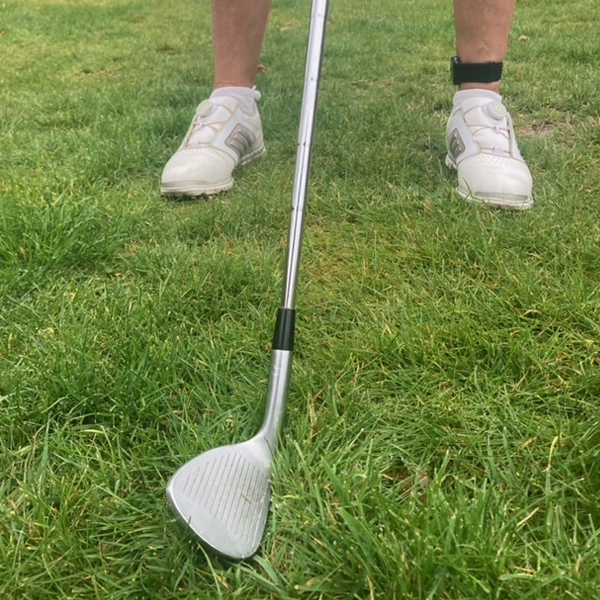 The trial will run for six months from April 1 to September 30, 2022 and participants of all nine Hampshire Ladies Golf upcoming individual competitions will be issued with a tracker upon registration.
Easy to use, so much so, that you won't even realise you have the device around your ankle.
Data collection
The data collected will be invaluable to The R&A and England Golf. Eilean Cunningham, Governance Director of Hampshire Ladies Golf, said:
"It's about time that we finally prove that slow play is an issue, not just in our county but across the UK. We're delighted to have been selected to run the trial and being given the opportunity to provide some meaningful statistics on women's golf.
"We're going to be presenting this to about 40 clubs and their delegates that will be attending our biannual club meeting today.
"The hope is that, overall, the response will be positive but there is always some push back on this issue."
It will be interesting to see what happens with the trial. As someone who likes to play quickly, I don't often come across too much slow play. In fact, I like to think that it's something of a myth at club level.
I'll find out whether I am right or wrong when the findings are released in October.
Is your county involved in the slow play trial? If you're interested in taking part, please email Sarah Lows here.