The first iGolf Open took place at Woodhall Spa, where 54 golfers took part to be crowned the inaugural champion
54 players competed in the first-ever iGolf Open at Woodhall Spa's Hotchkin Course on Friday August 18, with Leeds' Dan Turton being crowned champion after scoring 38 points to win by just a single point.
While it was a special day for Dan who came out on top, the day catered for a whole range of golfers to enjoy their first iGolf event, each with their own reasons as to why iGolf is the perfect solution to suit their golfing needs.
Former England Rugby star Rory Underwood was one of those competing in the event, shooting 32 points, including a fantastic birdie on the 18th hole. He said:
"I love playing at the Hotchkin Course at Woodhall Spa and to be part of the first iGolf event was very fun.
"As much as I love golf, I'm not a regular golfer. I can't turn up and play every weekend because of rugby and other commitments. Most of my golf is played at charity or corporate golf days and with friends. I don't play enough to make it worth me joining a golf club so actually iGolf has solved things for me because I can get a handicap to be able to play anywhere in the world."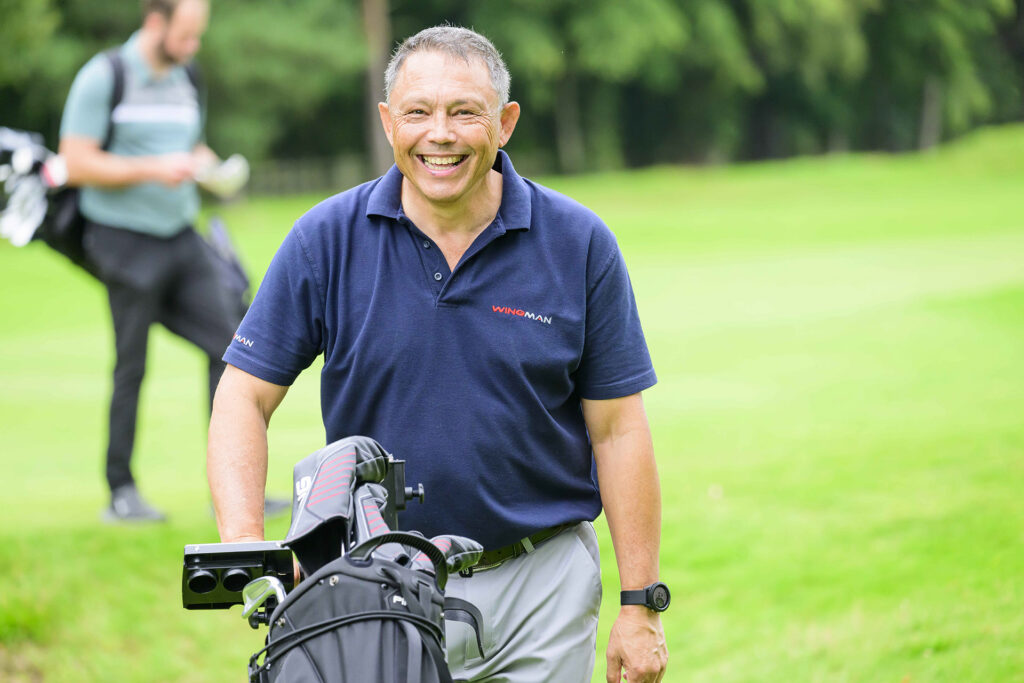 For Adrian McDonald, who suffers with anxiety, playing in the first iGolf Open was also his first-ever competition. He revealed: "I was nervous about entering and had jitters on the first tee, but after that I was absolutely fine! It was my first-ever competition. Anybody who goes through what I go through on a day-to-day basis, I would recommend this competition to anyone. The people are great, everyone made us feel relaxed and was friendly. I thoroughly enjoyed it and I can't wait for the next one!"
Amy Styles-Jones added:
"I haven't got the time or the finances to commit to an individual golf club but iGolf means I can pay and play at courses and still join competitions with a handicap. It's perfect for me. You get insurance, an official handicap and invited to events like this at the home of England Golf, so what could be better?"
Competitors travelled from near and far, including cities such as Bournemouth, London and Liverpool.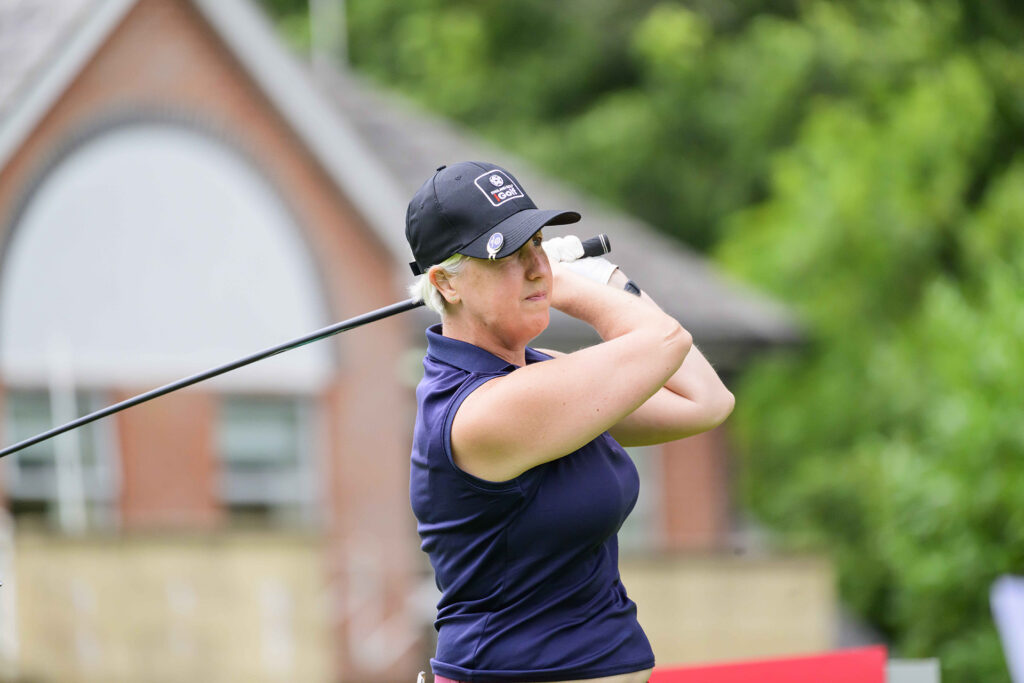 "I wanted to get a handicap so I could test myself"
Retired Edward Borg-Olivier said: "There was a little bit of trepidation before I came here but I'm so pleased I made the journey. It was my first one to Woodhall Spa but it certainly won't be the last.
"I don't want to join a golf club because I like to get in the car, drive for up to an hour and I've got 50 really good courses to go to. I also like to play a lot of golf, so in a day I'll play two or three rounds and so golf gives me the opportunity to keep myself fit and well and since I only really earnestly took up the game when I retired, it's better than the gym!
"By being with iGolf I wanted to have a handicap so that I could test myself and it's given me the opportunity to join societies, so I get to play with other people and challenge myself there. It helps me to see how my game is progressing and while I might be in my 70s, I still want to improve on a day-by-day basis as it gives me something to look forward to."
Sadly maiden iGolf Open winner Dan couldn't enjoy his win, as he had to go straight to work after his round for a night shift! The man from Leeds, playing off 15, fired seven pars and a birdie to see him crowned the first-ever iGolf Open winner, as he won by a single point ahead of 25-year-old Jay Kossifos (handicap 8) who shot nine pars and two birdies.
He admitted: "It was pretty steady golf the whole way round. The last few holes were a bit crazy, but I managed to keep it together for the 18. Every hole is so challenging at this golf course but the event has been amazing from start to finish. It's been great meeting new people from all different backgrounds and I'd certainly recommend it to anyone looking to join iGolf."
Chelcie Lawrie was top female iGolfer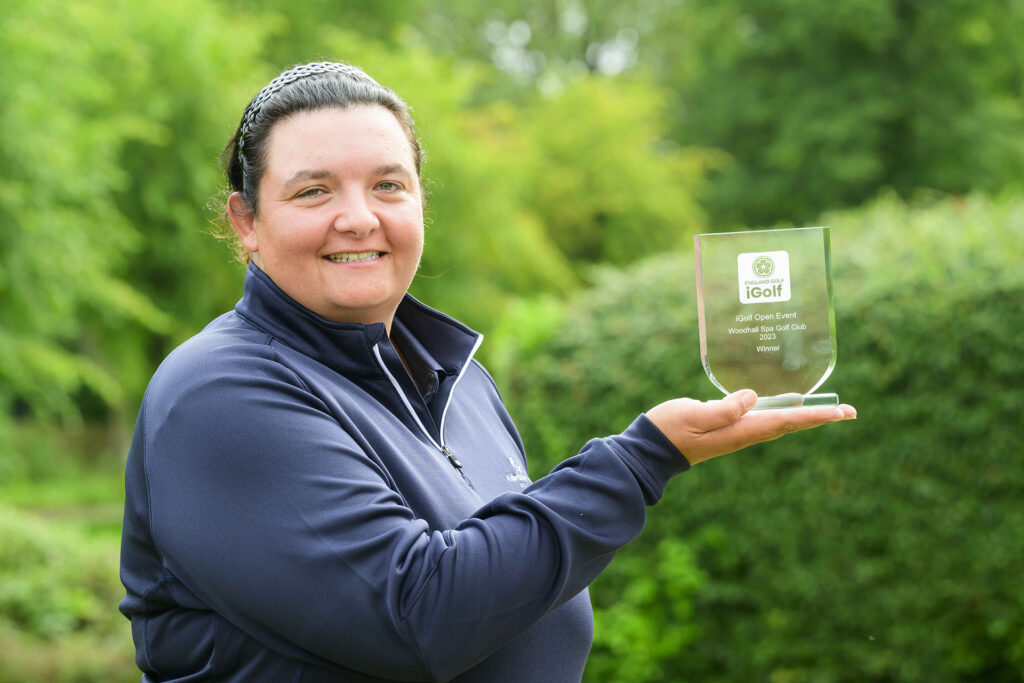 Chelcie Lawrie finished as the top female iGolfer after bagging 32 points playing off 14. The greenkeeper at Aldwickbury Park Golf Club enjoyed brilliant back-to-back birdies on holes 17 and 18 to see her pick up the women's trophy. She added: "It's a nice surprise! It was very up-and-down but a few decent shots got me into the points. It was a cracking day out and I can't wait to do it all again."
iGolf is an easy-to-use platform that enables non-club members to track their performance, view their playing record and obtain a Handicap Index® under the World Handicap System™. iGolf subscribers can enjoy access to the MyEG App, personal liability insurance and other discounted opportunities for just £44 per year. Click here to find out more.
Read Women & Golf's blog series on iGolf here.