Nicola Stroud, Head Teaching Professional at Burnham & Berrow Golf Club, explains how to stop doubt creeping into your game
We talked last time about "staying in the moment" and what that means. But how can you stay calm when you feel things are falling apart on the course? Most golfers will automatically start to think about failings in their technique. But, if you've been playing well for 9 holes and all of a sudden you're now hitting poor shots and getting into more trouble, I would ask you to consider that your swing/technique hasn't suddenly changed but your mindset has…
But, why?
It could be because you know you had a good score, the wind has changed direction, the pace of the game changed, etc. There are many reasons and very few are technique led. So, in future try to be more self-aware and think a little more openly.
All golfers should work on a "comfort blanket" type protection bubble. When you step into this bubble, the idea is that you go into auto-pilot (because you will have practised it repeatedly). You begin a detailed routine, which might look like this: 20 yards from the ball, you stop all gossip and laughter (you can come back to it after you've played your shot) and step into your bubble.
How to step into your bubble
As you make your way to your ball, you start to choose your landing target and visualise the shot, considering the lay of the land, potential hazards etc. Have a conversation with yourself, go through your decision making and don't automatically dismiss thoughts, but calmly consider your options and tell yourself why you are choosing that shot. This decision process is vital for getting rid of doubt, and doubt is the biggest killer of all golf shots.
Now you have a plan, you can select your club. Go through your pre-shot routine, such as alignment, ball position, distance from the ball, posture, grip, visualisation (we will talk more about this in future articles) then keep to a simple thought such as brush the grass, breathe, then play the shot.
This may seem a lot of things to go through but they are all vital if you want consistency and you can easily work on this in your back garden, lounge, practice range and on the course.
I'd advise practising your comfort blanket bubble procedures as much as possible, otherwise they are not going to offer you much comfort!
Words by Nicola Stroud
About Nicola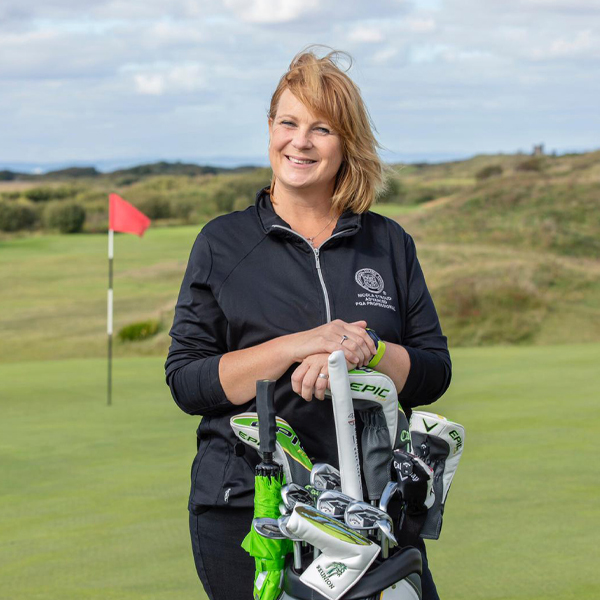 In the first of her Mental Game Series Nicola Stroud talked about controlling nerves and anxiety - read the full article.