Nicola Stroud, Head Teaching Professional at Burnham & Berrow Golf Club is here to explain how keeping track of your shots and stats can improve your game.
"If you keep doing the same things, the same way, you will keep making the same mistakes."
But the question is, how do we change?
Firstly, look at your stats to get a factual indication of where things go wrong (and right!) on the course. If you don't currently keep stats then I fully recommend you start - there are a variety of apps you can use, such as 18Birdies or Hole19, plus you can always use the good old fashioned pen and paper!
It's possible to get stats on all parts of your game, but be careful that you don't end up with "paralysis by analysis"… Just start with a few key essentials, such as: fairways hit, greens hit in (handicap) regulation – this will help you to see how good your approach shots are; and putting – be careful though, because putting stats only show the whole story if teamed up with your approach and chipping stats.
It's also important that you keep stats on your practice session skills drills – you need these to show your progress, and to highlight any weak areas that need extra attention.
Once you have stats over approximately five to 10 rounds, look for any obvious patterns. For example, are your approach shots throughout your rounds mainly short and to the right? If so, ask yourself the following:
Why you could be short most of the time:
Have you transitioned from summer yardages to winter yardages?
Have you checked your yardages recently?
Do you look at the yardage to the middle of the green? Perhaps try hitting to yardages at the back of the green and see what your stats are then.
Why it could be that you always miss to the right:
Have you checked your alignment recently? Maybe a recalibration is in order.
Consider allowing for a shot that moves to the right. Where do you normally aim?
Is the green sloping that way?
With a course you're familiar with, it's difficult to change up how you play it. But, if you don't change something then your results will always be the same. I suggest purchasing an up-to-date course planner for your home club. Go through the planner, take a look at how you usually play each hole, and on the holes that you struggle with or feel you should be performing better on, consider a different way to play it.
For example, if you always perform poorly on a certain par 4, think about what the reason is for this… Is it that you can't reach it in 2 shots? In which case, think about hitting it short but at a distance you are confident hitting from so that you give yourself better opportunities for better results.
There are many different ways to play holes and by seeing the hole on paper or on a map, this will give you another view point and hopefully inspire alternative options.
Finally, once you have your alternatives, go out by yourself and play the hole with one ball as you did before, and another using your new plan. Remember, all plans need to be tweaked to make them work better, but at least you have a wider range of strategies and options to fall back on!
Words by Nicola Stroud
About Nicola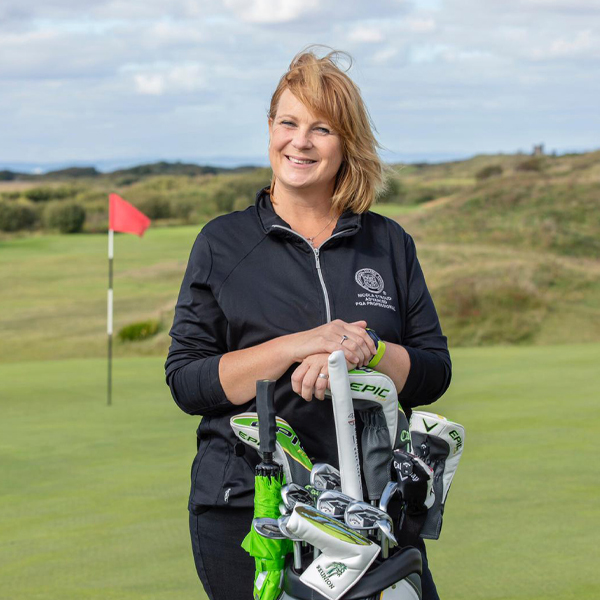 In the last Mental Game Series article Nicola Stroud explained how you can get the most out of the winter season - Find out more.