40 by 40 Blog 3. Emma heads to Ireland and to Golf Ireland's International Women's Day event supported by KPMG
The theme of this year's International Women's Day was Embracing Equity. In the world of women's sport, embracing equity is something that has been a focus for many years. With a continued bid for equality and parity, women's sport has needed more resources and opportunities to grow.
Growth has been slow but post-pandemic there seems to have been a shift in momentum with many pointing to the Lionesses victory as a particular turning point.
In Ireland, they have been blazing their own trail to gain more exposure for women's sport. One of the best campaigns in recent years was the 20x20, a women in sport initiative which called on the people of Ireland to get behind & celebrate women's and girls' sport.
For those unfamiliar with this campaign, here's what it was all about:
Golf Ireland was formed in 2020 after the amalgamation of the GUI and ILGU and since then has also made great strides to embrace equity in the sport.
I headed to Dublin and onto Druids Glen Golf Resort in Co. Wicklow with 20x20 in mind. A campaign that had really brought all women's sports together in Ireland and how golf was now playing a central part in bringing sports women and governing bodies together to build connections, networks and ultimately continue to drive for equality across all sports.
Irish sportswomen
The second annual Golf Ireland International Women's Day event hosted by broadcaster Jacqui Hurley welcomed 69 women from nine different sporting backgrounds along with representatives from NGBs, Sport Ireland and Sport NI.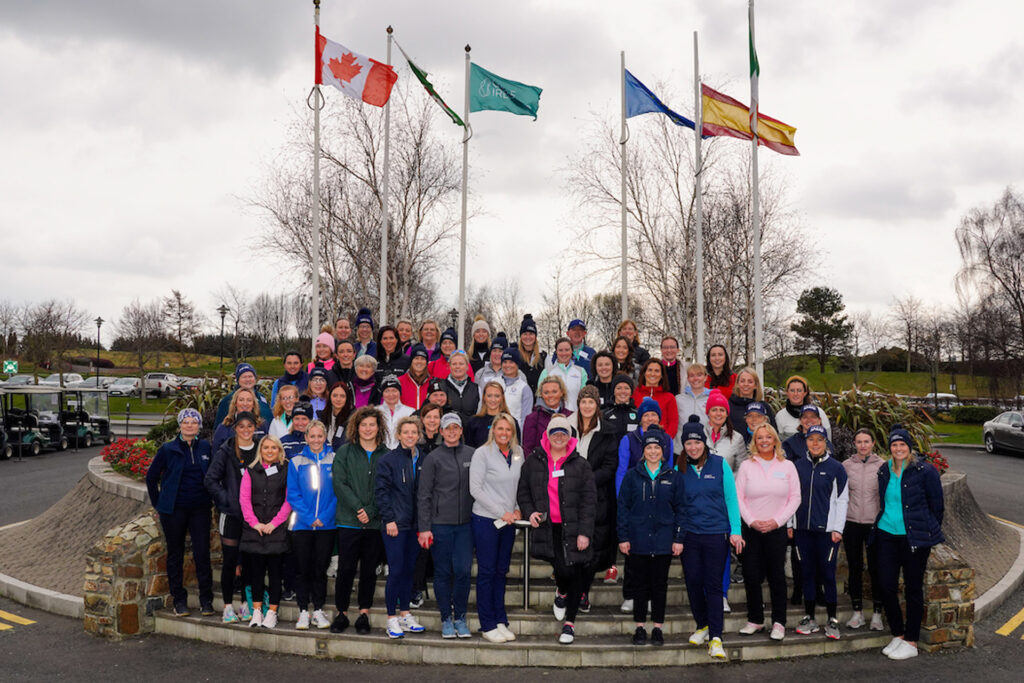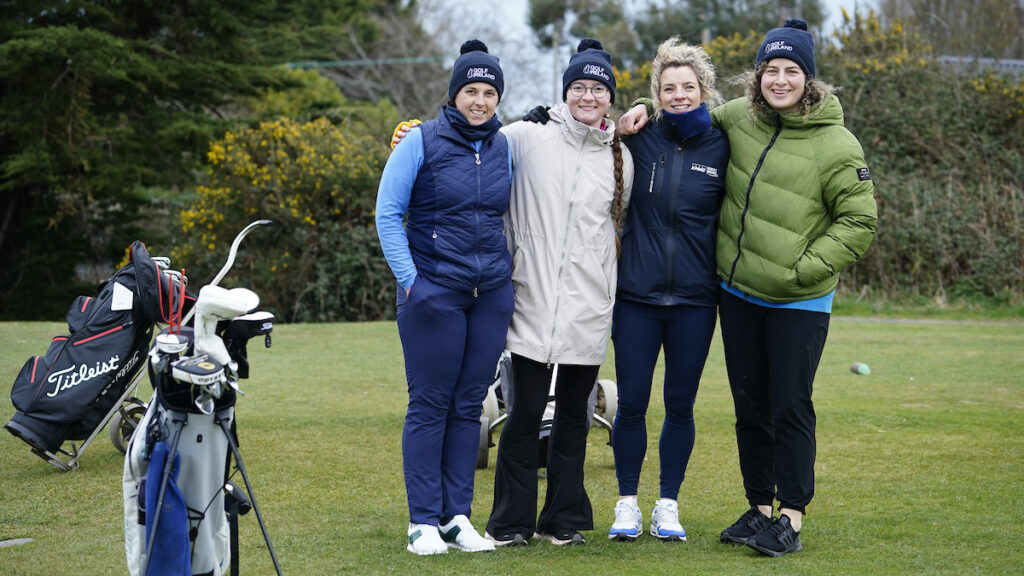 Ahead of the golf, I had time to speak with two Irish sporting stars. Now a PE and Maths teacher, Valerie Mulcahy was best known for Gaelic football and football, retiring in 2015 and Nicci Daly who played field hockey for Ireland and retired in 2019. Daly now works in motorsport as a data engineer.
When you are competing at the highest level, your focus is on that sport, so it was only since retiring that Valerie found the time to play golf. Going out with her Mum who found golf once her children were grown up, she took to it quickly:
"I got that sense of joy from hitting one good golf ball even though there might be 20 not so good, I caught the golf bug. I joined Muskerry Golf Club in Cork and am really getting into it. Maybe I should have done it sooner but when I was playing football at a high level, I just didn't have the time or the appetite for it."
Valerie talked about the fact that she can be competitive but also the social side and getting out and being active. She also commented on the fact that you're essentially competing against yourself.
Finally on the International Women's Day event, which she was attending for a second time:
"It's a wonderful event to meet female athletes and people who have been inspirational in their sports and those in the background as well, ensuring that they got to put up their sports. I love this opportunity to meet and speak to others. I really enjoyed last year, and it's only going to get bigger and better."
Transitioning from hockey to golf
It's only in the last year that Nicci has really embraced golf. With a brother who plays off scratch and a mum who is an avid golfer, it was only a matter of time. Like Valerie, high level sport took priority:
"It's not a sport I suppose that I could enjoy while I was a professional athlete myself. Now that I'm finished, it's something that I definitely enjoy doing and getting to play it a lot more."
For anyone who has played golf with a hockey player, you can normally tell from the first hole. I asked Nicci how she found the transition from hockey to golf:
"The easiest thing I took over to golf was the fact that I can swing quite well. But you do realise that the way that you swing a hockey stick is actually very different how you swing a golf club. I see the result when my ball goes completely to the right or completely to the left, because my hockey swing takes over. I'm still trying to master the straight shot.
"I think golf is way more technical and the room for error is so small. You have to be a lot more focused on what you're trying to do and be a lot more in tune with how you swing and how you make contact with the ball.
"It's definitely more of a mental challenge than hockey, because hockey is moving so quickly, you kind of don't have time to think as much. And I'm enjoying that side of it as well, because it's nice to slow down a little bit and think about what you're doing. Then you feel a little bit more satisfied when you figure something out."
The Leona effect
After flying back in from Singapore, Leona Maguire was on hand to support the Golf Ireland event:
It was interesting to hear Nicci touch on the impact the Maguire sisters have had on golf in Ireland:
"I remember my Mum mentioning Leona and Lisa, when they were 13/14, because they played a competition in our local club. Ever since then, we've always kept an eye out for them. What Leona's achieved, and Lisa in their careers is phenomenal. Golf is such a difficult sport, one day you hit the ball really well, and the next day, it can be totally disastrous, and you go from that real high to the real low.
"Golf is one of the games that teaches you mentally, you have to be mentally better than anyone to be able to bounce back to have that bounce back ability, because you have to do it by the time you get to the next shot. So you don't really have time to dwell or to feel sorry about a performance or overthink if you mentally power through.
"I think what Leona has shown to be able to succeed on the world stage is incredible. She seems like she's only really just getting started."
Druids Heath Golf Course
A shotgun nine hole scramble on Druids Heath Golf Course was the format of the day. Each team having at least one experienced golfer playing with them. My team headed out to the 17th. For this round, I would be using a hire set which gave me plenty of reasons to blame it for any of my bad golf!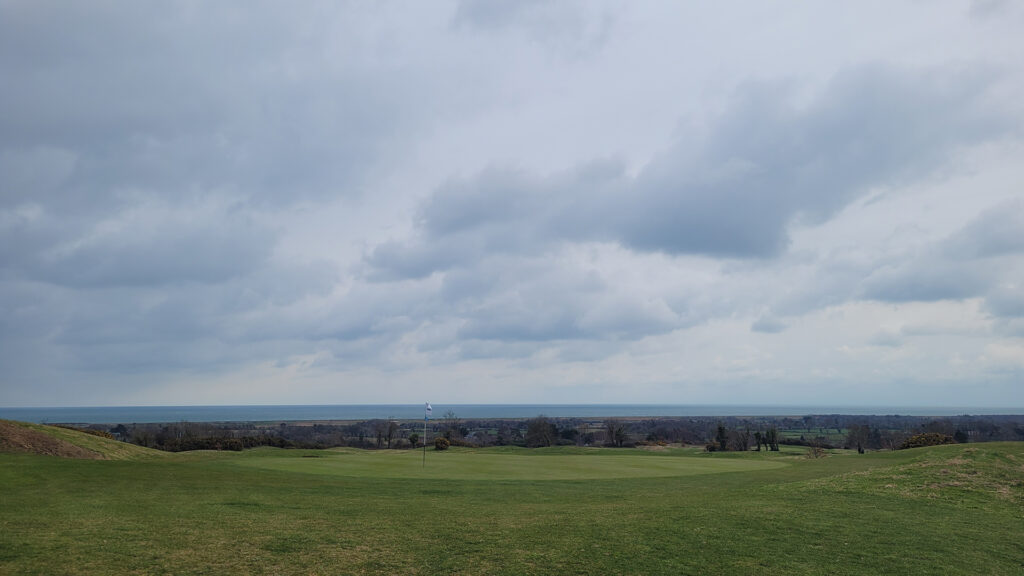 However, it was only when we got to the 17th that I realised the hire set didn't have any hybrids, woods or a driver! It certainly made my club selection a little easier but definitely meant a struggled a little with length off the tee.
To be honest, I really didn't mind. As well as meeting a whole host of new people, 40 by 40 is really allowing me to experience all sorts of different courses. Nine holes, luckily with no rain, with great company will always beat sitting at my computer all day.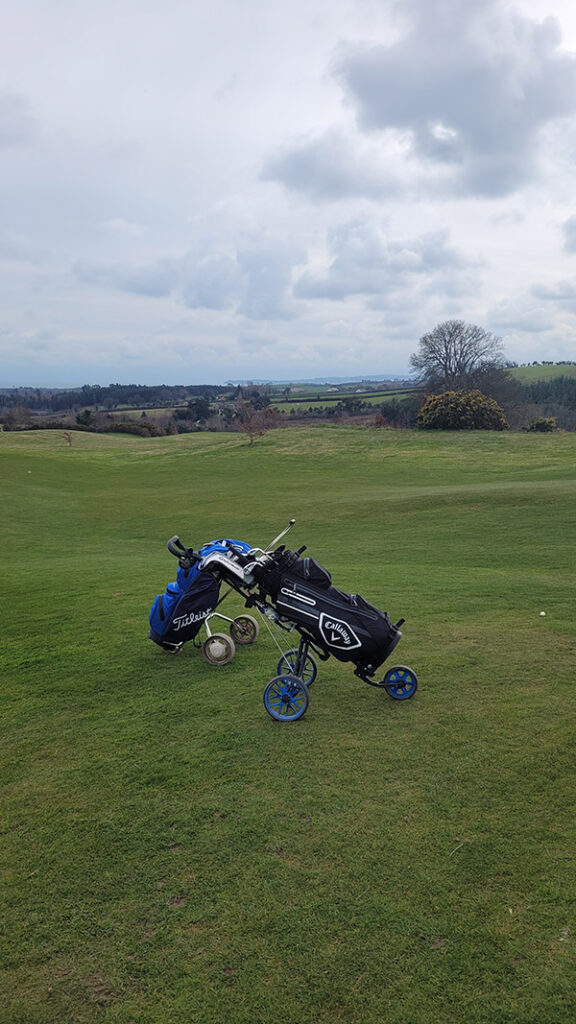 The nine holes we played (17,18, 1-7) all provided different challenges, mainly added by the strong winds. Underfoot conditions were pretty dry considering and we managed to avoid any bunker play. I got distracted by the view from behind the green on the 17th and also again on the first and second holes.
Fun, relaxed golf is what I like best and that's exactly what I got for the nine holes. We didn't really have a chance of contending for the prizes but that was secondary to the experience.
An evening with women in sport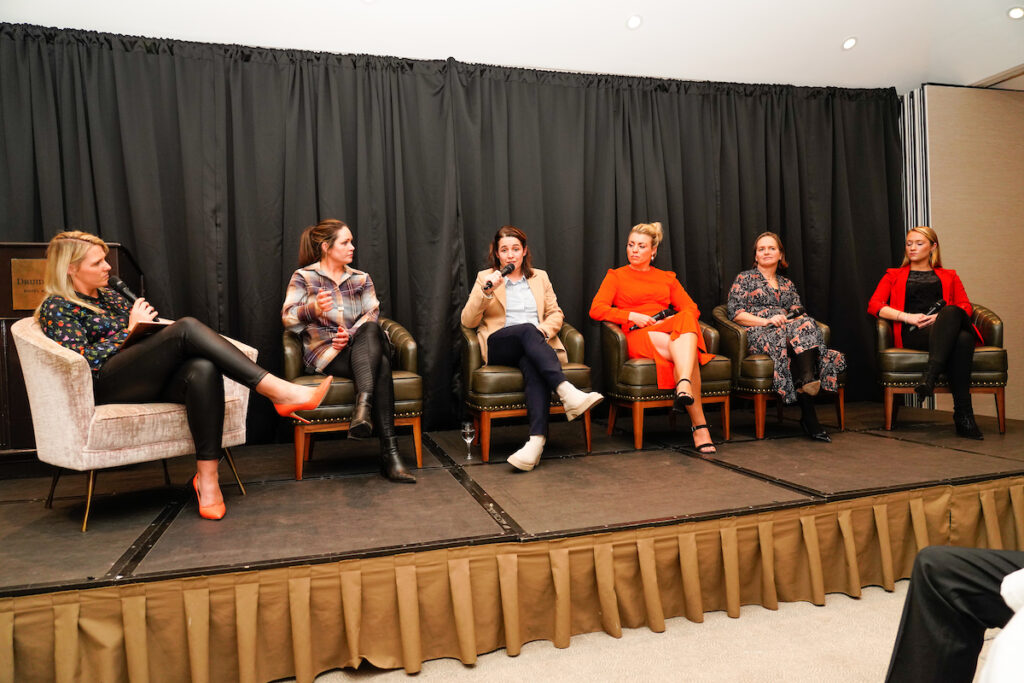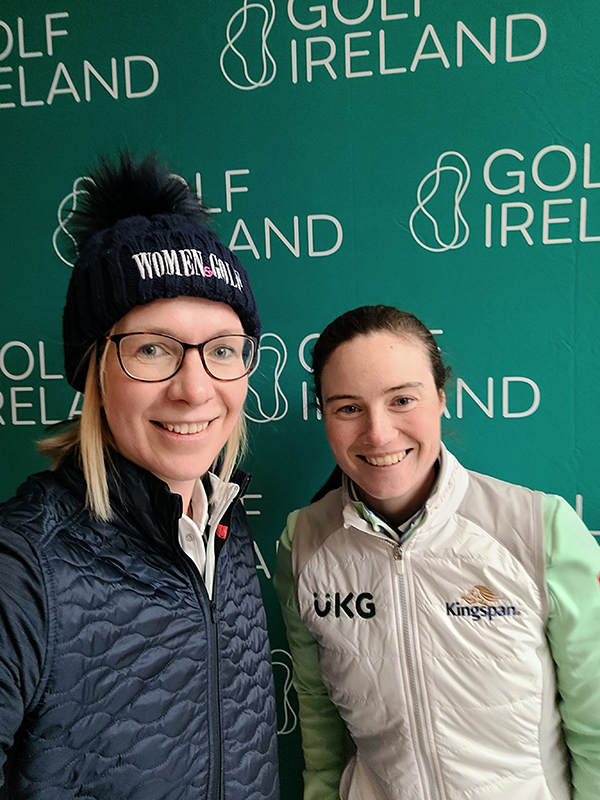 My thoughts were confirmed as we weren't announced among the winners at the evening dinner. Unsurprisingly, it was Leona's team that took the win! After a drinks reception, we had a delicious three-course dinner and were then treated by an informative panel discussion on women's sport.
I haven't even touched upon the accommodation at Druids Glen, but it really is luxurious. It wasn't for free, so that's my honest opinion! After a good night's sleep, I headed to breakfast, only to find Leona entering the room.
I am still star-struck in these situations. A mega-star in golf, beloved by pretty much all Irish people and she spoke to me at breakfast.
What an ambassador for our sport and as Nicci said, she's only just getting started!
40 by 40 - Round 3 ✅
Another course ticked off the list. It was a jam-packed day and one that I won't be forgetting in a hurry. International Women's Day is a day to impact change and I really feel that Golf Ireland are making strides in the right direction and very much #EmbracingEquity.
Round four is set to be Greystones Golf Club, just 10 minutes from Druids Glen. Our new Junior Captain blogger Isabella Stewart is a member there. However, the weather doesn't look great...
Watch this space.
40 by 40 is also helping to raise awareness of the fundamental work that is carried out by the Golf Foundation to get more children active in golf across the UK. As well as raising funds for this fantastic charity via our JustGiving page.
40 by 40 Headline sponsor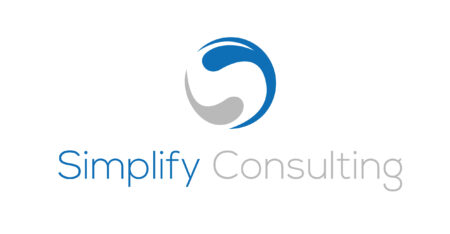 Thanks to Simplify Consulting who are the headline sponsor of 40 by 40. Put simply, they are practitioners in financial consulting. They are experts in Operating Model Design, Project Delivery, Operations & Process Optimisation and Risk Management across Life & Pensions, Wealth Platforms and Asset Management.
40 by 40 supporters