40 by 40 Blog 5. Emma takes part in a Women & Golf Members' Golf Day in association with Duca del Cosma at Royal Mid-Surrey Golf Club
As a women's golf title, Women & Golf don't only talk and write about women's golf. We also host a number of golf events throughout the year, from traditional golf days to our more recent business networking events.
When we were approached with a slightly different event idea by Duca del Cosma, we were keen to get involved. The Italian golf shoe brand were launching a new performance centre at Royal Mid-Surrey in Richmond and wanted to host a golf day for women to celebrate.
Unlike our usual golf days, this was to be a Women & Golf Members' event. For those of you that don't know, we have a Member section of the website which gives you access to member-only content, discounts, special Q&A sessions plus much more. It's only £24.99 so might be worth checking out here (apologies for the plug).
Normally I wouldn't be playing in our own events but with the 40 by 40 challenge, it was a perfect opportunity for me to get involved.
You can find out more about how the Women & Golf Members event in association with Duca del Cosma went by reading our full round-up here.
Attending a golf day
Some of you are probably seasoned professionals at attending golf days. I'm definitely not one and I am yet to feel fully relaxed at the prospect of playing with golfers I haven't played with before.
Coupled with the knowledge that there will be an expectation about the way I will play as the Editor of a golf publication. If I am honest, I am a total mess (mentally) as I approach the first tee.
I've tried different approaches to it, warm up versus no warm up, positive self talk, taking deep breaths.
But wait, we've already got to the first tee. What about all the other parts of attending a golf day. Now, I was in a lucky position to have visited Royal Mid-Surrey on a couple of occasions before. However, you still have that thought as you pull into the car park - where should I park, where do I need to walk in, should I set up my golf trolley straight away, can I put my golf shoes on in the car park? The list goes on.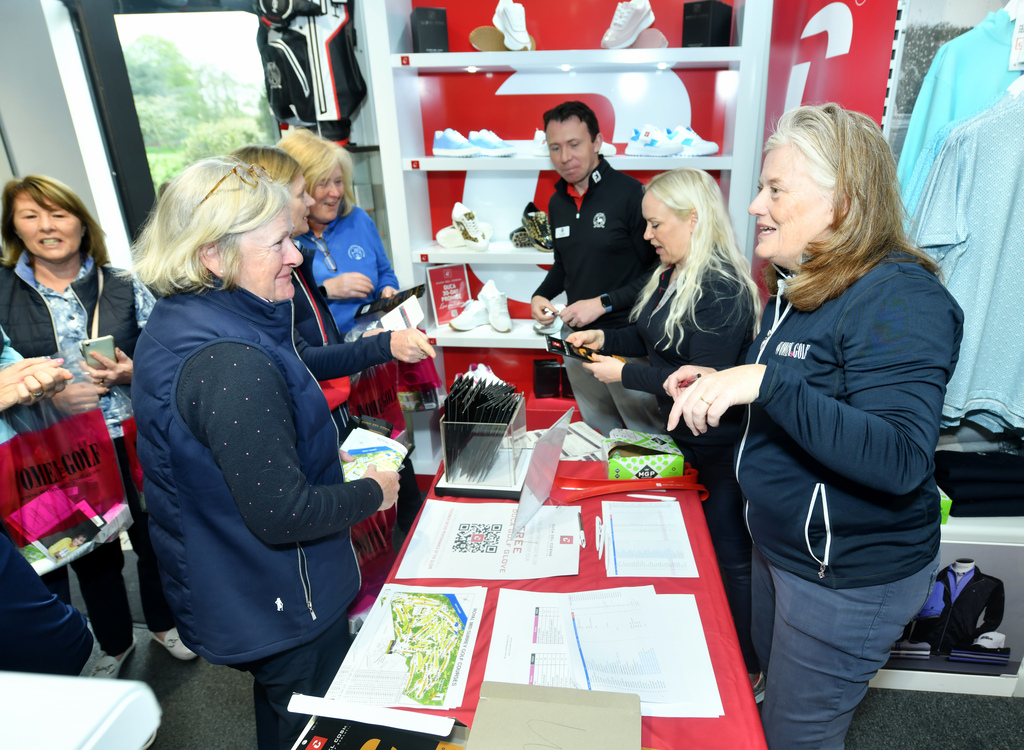 I'd like to hope that if you attend a Women & Golf event you are already armed with a lot of information about where to register, the timings of the day and other details around dress codes and whether you'll need to change for lunch.
There seems to be a standard format for golf days - arrive, register, bacon roll with tea or coffee, warm up and get out onto the course. I don't know if everyone agrees with this but there is a little comfort once you've attended a couple and you know the 'format'.
Our Duca del Cosma event was very similar, just with the added bonus of a putting and chipping competition to take part in whilst you waited.
Now, let's get back to the first tee...
An individual Stableford
Along with my ability, I also worry about the fact that I don't play in many competitions. As I have said before my golf is normally just for recreation due to lack of time to play.
It's not so much the competition that I find daunting but the prospect of marking a card. Crazy I know! But a golf publication Editor, who plays off 29, with an overriding ability to top the ball and not be able to confidently mark a scorecard, I don't think it does my credibility much good.
I had all this in my head AND the fact I had the honour of teeing off the first tee for the shotgun start with Royal Mid-Surrey Lady Captain Julie Downs, Long time W&G Member/Subscriber Sue Westall and PGA Professional and golf content creator Hannah Davies.
You won't be surprised that with an audience and my brain in bits, I produced a toey-slice to put my first tee shot about 50 yards into thick long rough. The less said about the first hole the better!
Royal Mid-Surrey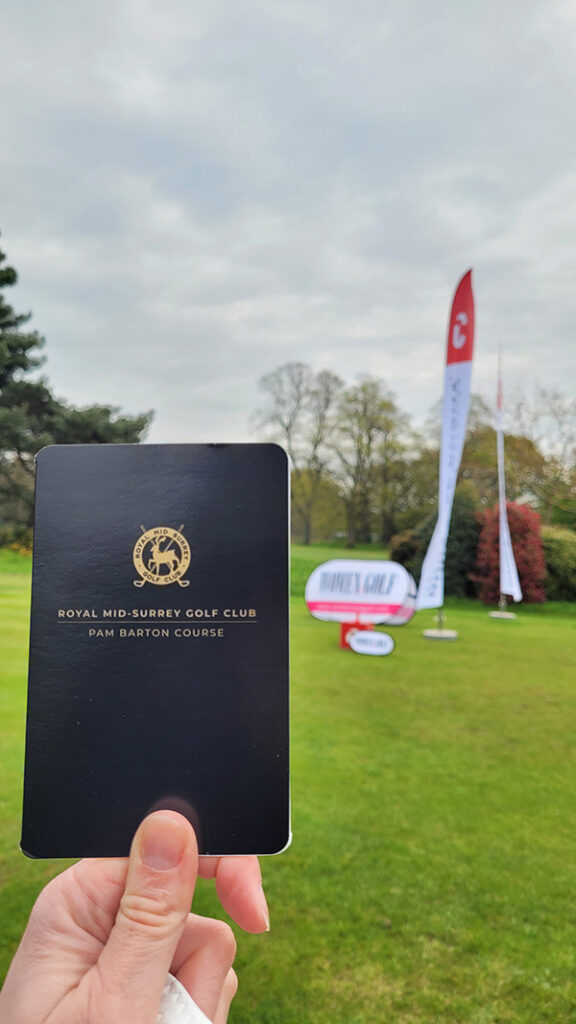 We played 18 holes on the Pam Barton course. It's a flat course so a nice and easy one to walk and although situated close to the Thames and liable to flooding, conditions under foot weren't too bad at all considering how much rain there has been.
You'd be forgiven for potentially getting a little lost as the route to the next tee isn't always obvious. Thankfully for everyone on the day, it was so helpful to be accompanied by a member to keep play moving smoothly.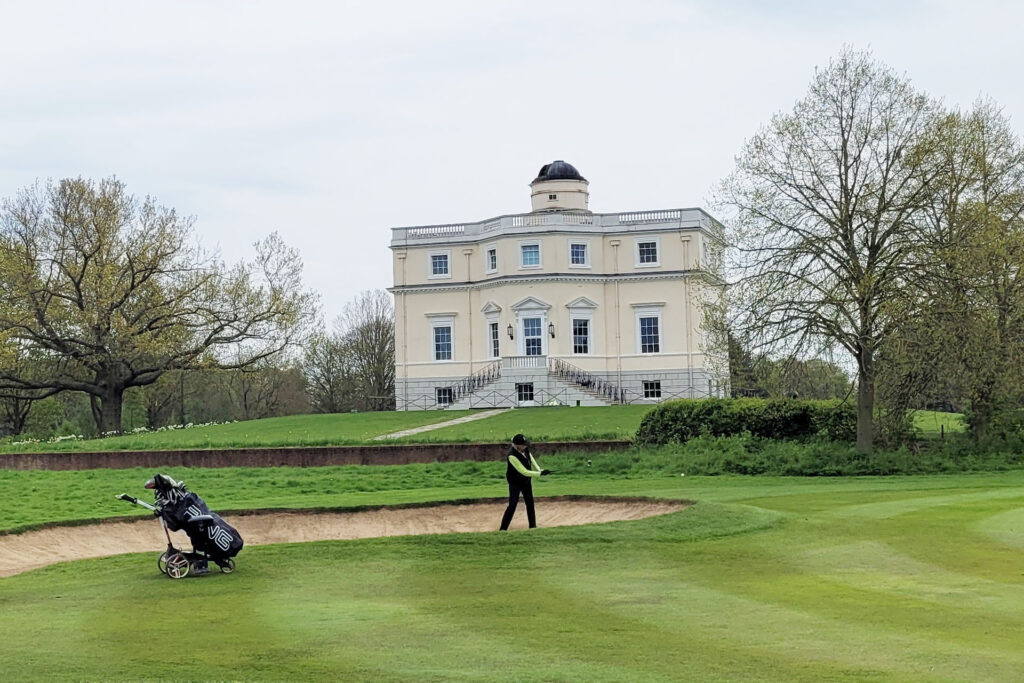 I wouldn't say that I had a particular favourite hole but the ninth and twelfth suited my eye and the 15th has an attractive house with an observatory which made for a nice back drop.
All for the love of golf
As for my group, I don't know why I worry so much. It was so lovely to be out on the course with Julie, Sue and Hannah.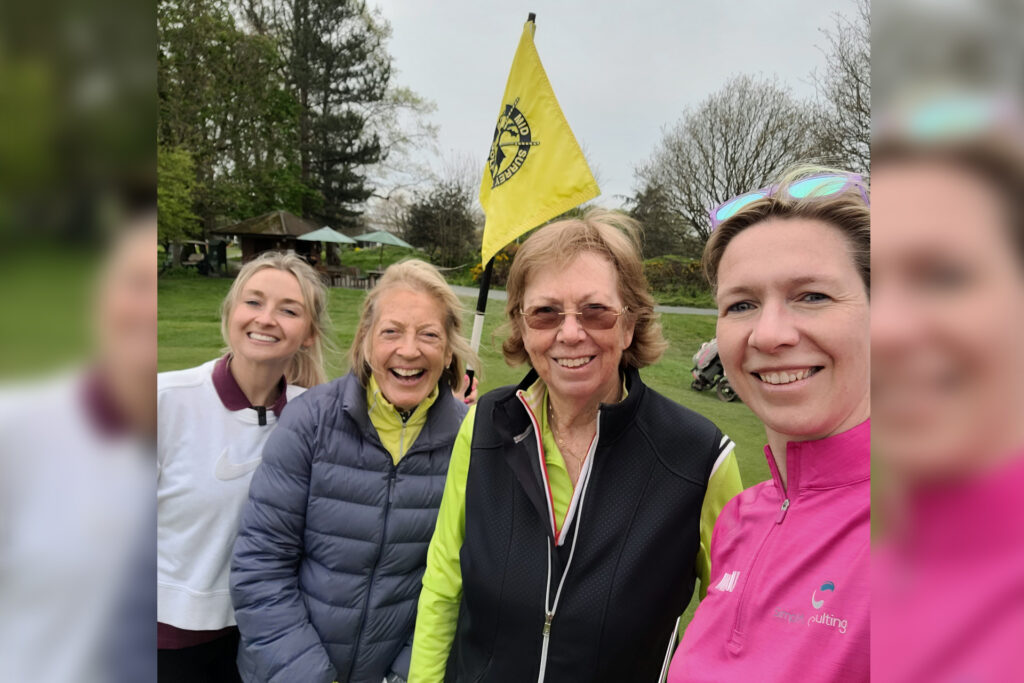 I will never hit the ball like Hannah but it was fantastic to be able to watch her in action, plus I picked up a few social tips too!
Julie has been a member of RMS for a long time and she spoke so passionately about the club she loves. The club has a thriving women's section and is striving to grow the number of girls playing. It's worth noting that the Mothers and Daughters Open Competition is held there annually.
I'll often hear from readers via email but it's so much better to speak in person and Sue was able to tell me about her background in golf and why she likes to read W&G. It also turns out we don't live too far from each other so hopefully that won't be the last time I get to play with her.
Four completely different women but with a common interest of golf that brought us all together. Another reason to love this sport.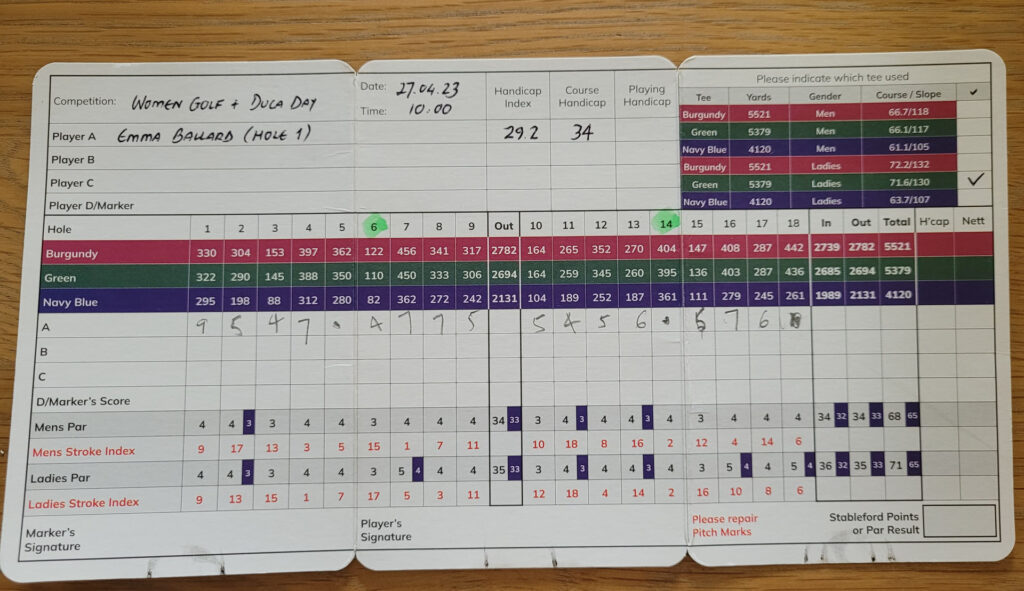 As it was a W&G event, I didn't submit my card for a potential prize (I wouldn't have got one anyway). No one in our team won in the Stableford competition but Sue did win a pair of Duca del Cosma shoes for chipping into a shoe in the chipping challenge!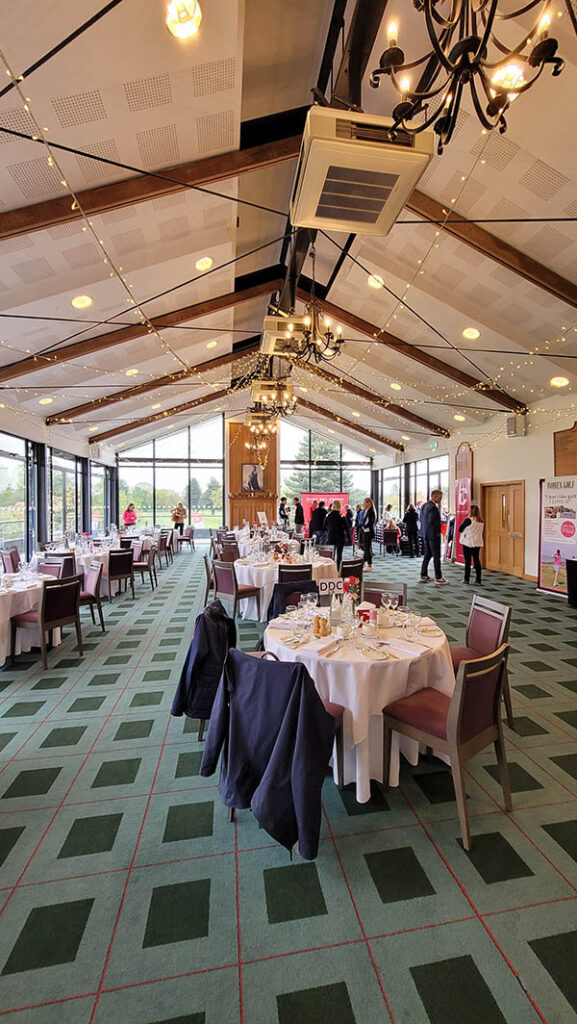 After a delicious two course lunch, a chance to try on some Duca del Cosma shoes and a prizegiving that I got to host, it was time to head home, or in my case off to the next 40 by 40 course.
40 by 40 - Course 5 ✅
I may only be five courses into the challenge, but the one thing I am learning is that it is really good to push yourself out of your comfort zone. I always believed that I would be at my happiest on the golf course as long as I was with my friends or family.
What I am starting to realise is that it's a lot of fun to play with others and if I were just to relax a little and not overthink so much, then I would get even more out of the experience.
One last thing, and a random fact, following on from family golf in blog four, I have a family connection to Royal Mid-Surrey...
More family connections to come in future blogs, especially looking forward to course nine! 🙂
Next up for 40 by 40 is The Springs, in Oxfordshire, where I have been invited to stay and play. I headed there straight from Royal Mid-Surrey and would be playing another 18 holes, two rounds in two days, surely my game can only get better!
40 by 40 is also helping to raise awareness of the fundamental work that is carried out by the Golf Foundation to get more children active in golf across the UK. As well as raising funds for this fantastic charity via our JustGiving page.
40 by 40 Headline sponsor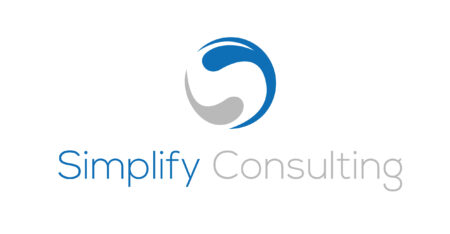 Thanks to Simplify Consulting who are the headline sponsor of 40 by 40. Put simply, they are practitioners in financial consulting. They are experts in Operating Model Design, Project Delivery, Operations & Process Optimisation and Risk Management across Life & Pensions, Wealth Platforms and Asset Management.
40 by 40 supporters